In this article: Trality review, we will take a look at one of the leading automated crypto trading platforms and explore its features and functions.
Crypto trading is tricky, and we all know that. In order to make correct trading decisions, you need to isolate your human emotions such as anger or happiness. Also, you need to be in front of the screen 24\7 to stay up-to-date with what's going on in the crypto market. Fortunately, that's not how it works with crypto trading bots.
Automated trading platforms are designed to be disciplined, and to follow restricted orders that you are the one in control of. One of the best advantages that you'll get is that crypto bots work 24\7 without any rest. Many platforms provide you with premade trading strategies. However, in this article, we are looking at Trality in particular.
Table of Contents
About Trality.
Trality is an automated trading platform that's meant to fit all types of traders. On Tralitly, you can code your own bot, create a rule bot, or pick a premade bot in the marketplace. Furthermore, connect your exchange and enjoy paper-trading, backtesting, and more.
Also Read: TokenTax Review & Best Alternatives.
Trality Features.
During our Trality review, we were impressed by the platform's features that we will discuss in the following part.
Secure.
Your funds remain safe on your exchange. Trality will never touch them directly and only use official exchange APIs.
Cloud-based.
Your algorithms run reliably 24/7 and never miss a trade. Trality eliminates the need to set up your own trading servers!
Encrypted.
Your trading strategies are end-to-end encrypted. In-browser encrypted means that even none can see them!
The Code Editor.
If you can code in Python, Trality appreciates that! Use your Python skills and code sophisticated bots inside one of the world's first browser-based Python Code Editor with an ever-growing array of packages, a debugger, and a full range of ML modules to backtest and live-trade like a pro.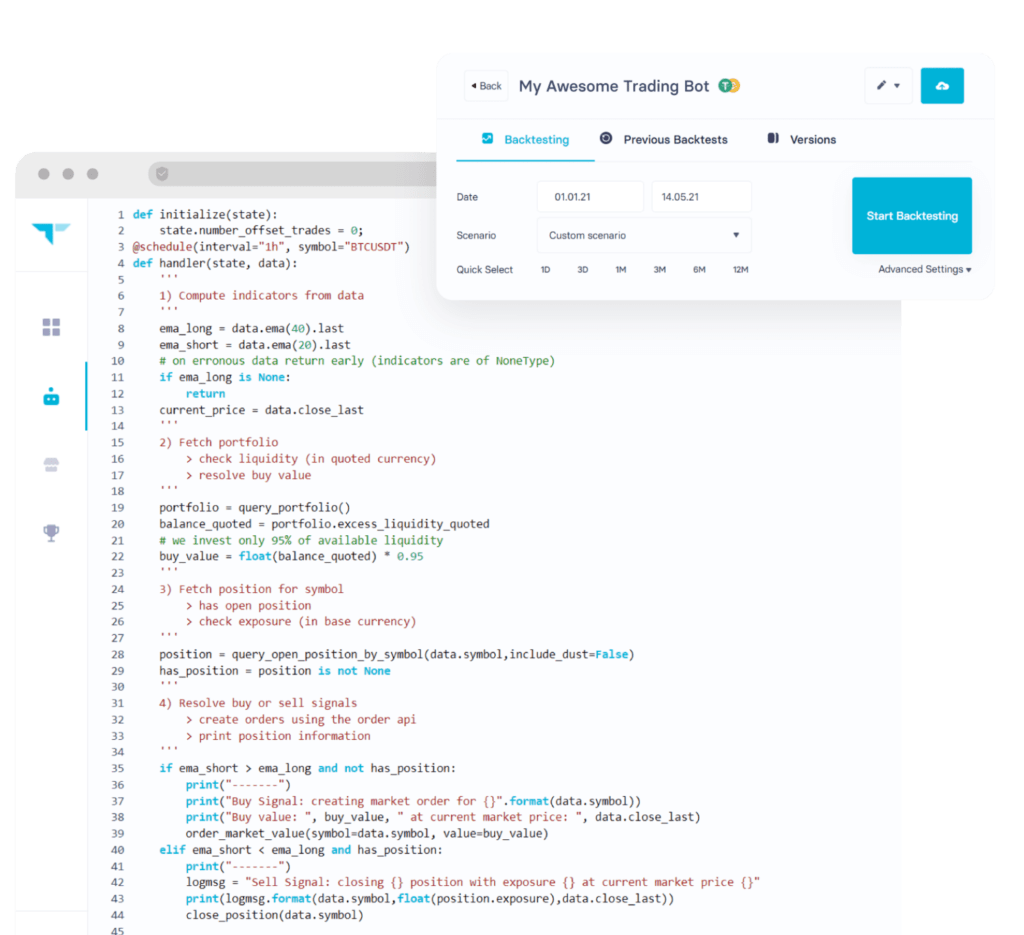 The Rule Builder.
You don't need to write a single code of line in order to use Trality. By using Trality's Rule Builder rely on pre-defined trading strategies, select from over 100 technical indicators and use boolean logic to arrange strategy parts.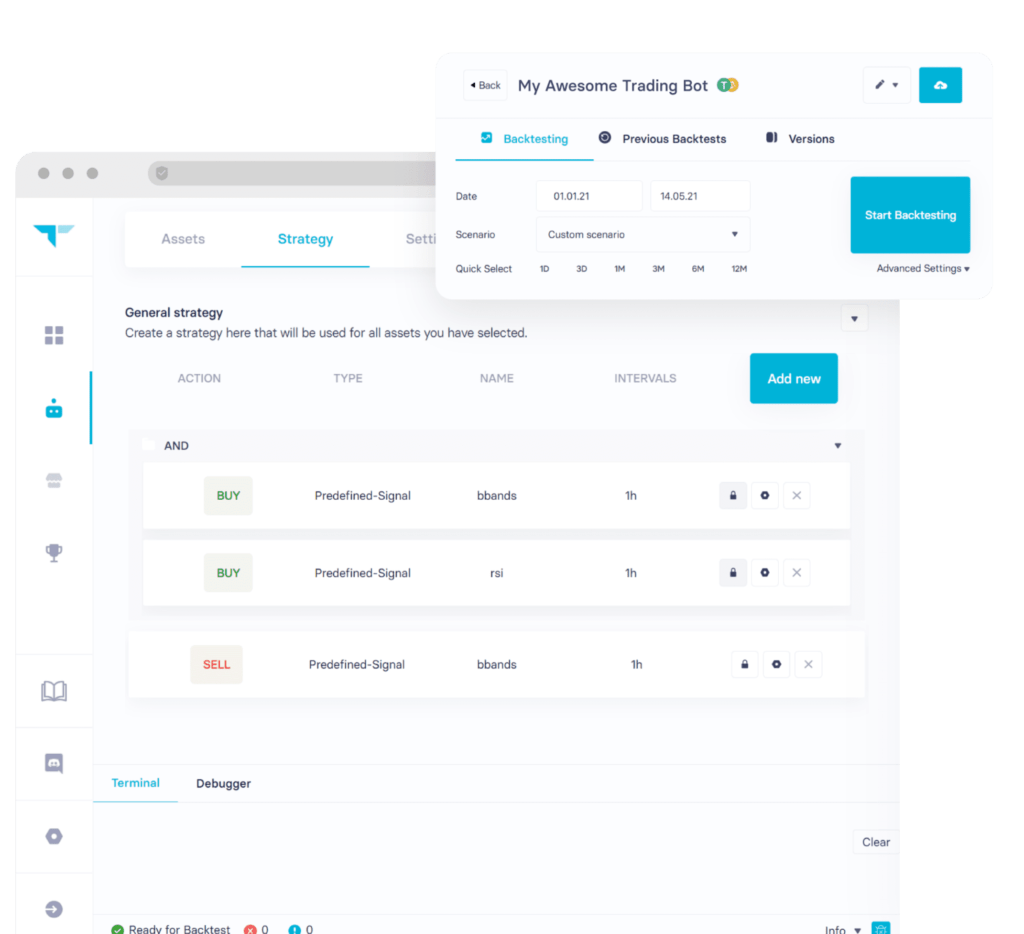 Marketplace.
Bot's marketplace on Trality isn't any different than any other platform. Firstly for creators, you can create a bot and get a monthly rent in exchange for using followers using your bot. And for users, you will get to choose between many available trading bots and pay rent for the ones you are going to use. Therefore, both the creator and the user make a profit.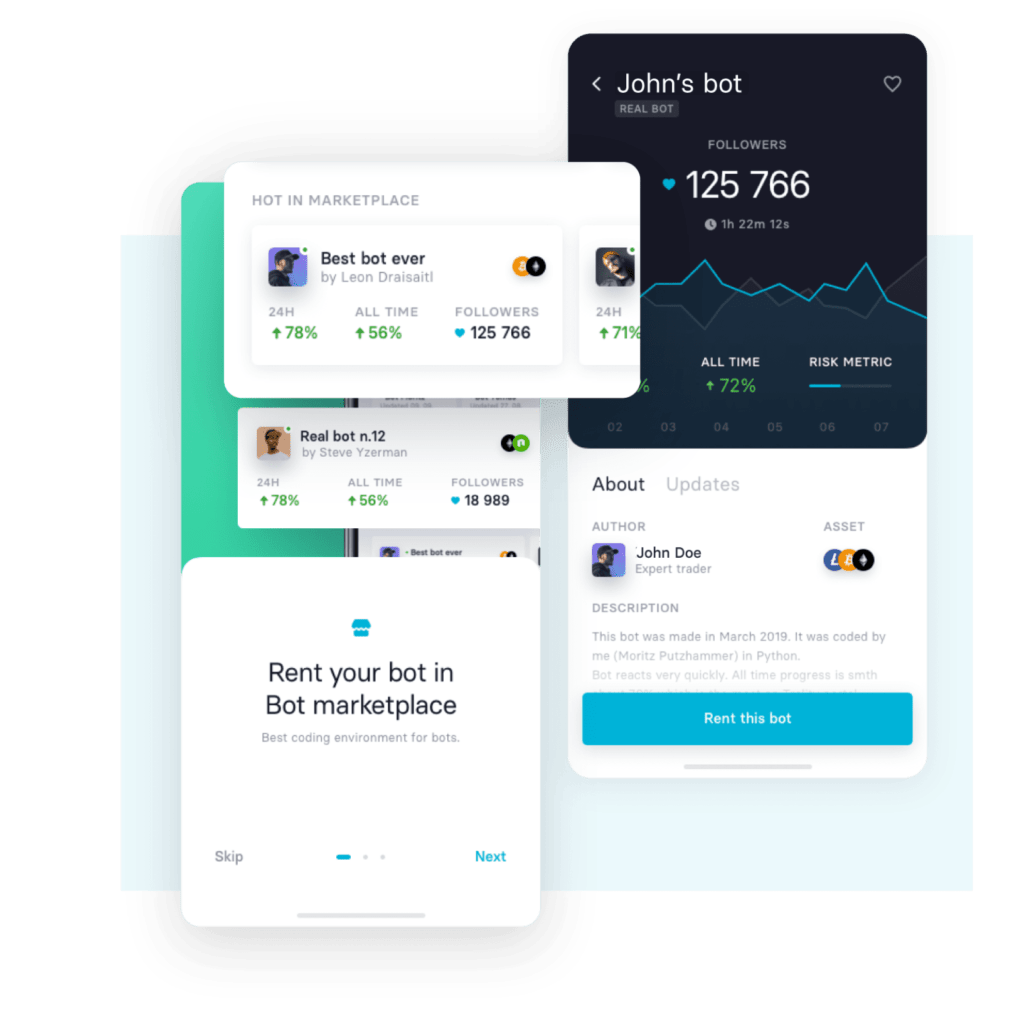 FAQ.
Who is Trality made for?
Considering the functions that Trality is capable of, we believe that Trality is made for everyone. If you're a casual trader looking for an entry into automated trading, hoping to increase returns while spending less time on manual trades. Also, if you like to code your own bots in Python, Trality works with that. Furthermore, if you don't code, you can choose from the premade bots.
What exchanges does Trality support?
Currently, Trality supports most of the popular exchange options. Binance, Coinbase, Kraken, and Bitpanda – And the list will grow more in the future.
Does Trality take fees from my trades?
No Trality doesn't take any fees from your trades.
How much does Trality cost?
The platform offers many plans that you can choose between. Firstly, a free plan that's suitable for beginners and testers. Paid plans start at €9.99 for the "Knight" Plan, €39.99 for the "Rook", and €59.99 for the "Queen" Plan. Learn more in the image below or on Trality's pricing page.
Getting Started on Trality.
Through the following part of our Trality review, we will get you started with the platform step-by-step.
Sign up on Trality.
Firstly, head to Trality's main page and click on "Sign up". Enter your email address and a strong password.
Verify Your Account.
The next step is confirming your account. Check your email for a verification link from Trality's team in order to proceed to the next step.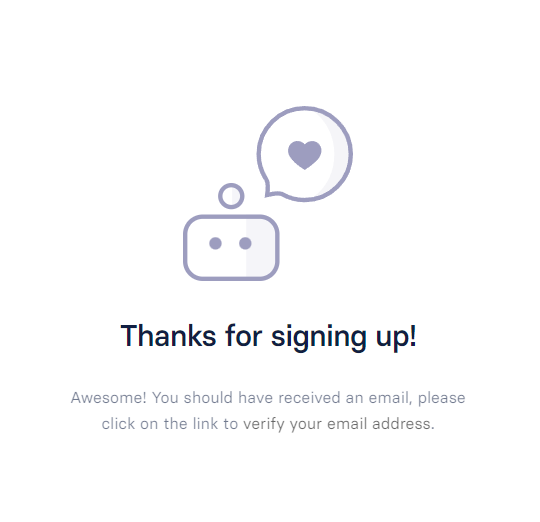 Connect Your Exchange Account.
After completing your sign-up process, now it's time to connect your exchange account. On your main dashboard click on "Add New Exchange".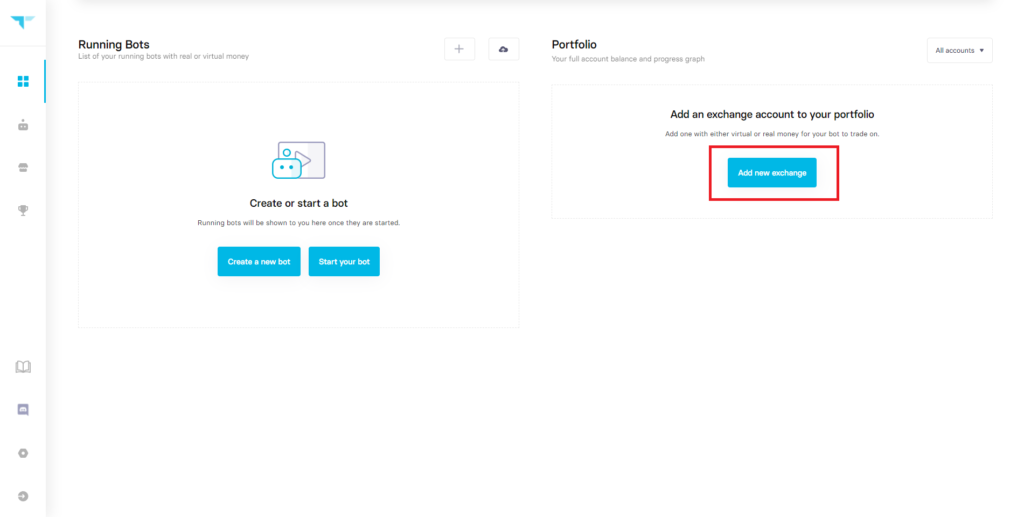 After that, choose your exchange platform and it should be one of the supported exchanges.
Enter your API key and API secret. Then click on "Add Exchange". You can also choose to go with paper trading if you would like to.
Create New Bot (Code).
Now, in order to create your first bot, click on "Create a new bot" after that you can choose your bot type either code or rule. For a code bot, specify bot name, exchange, and asset.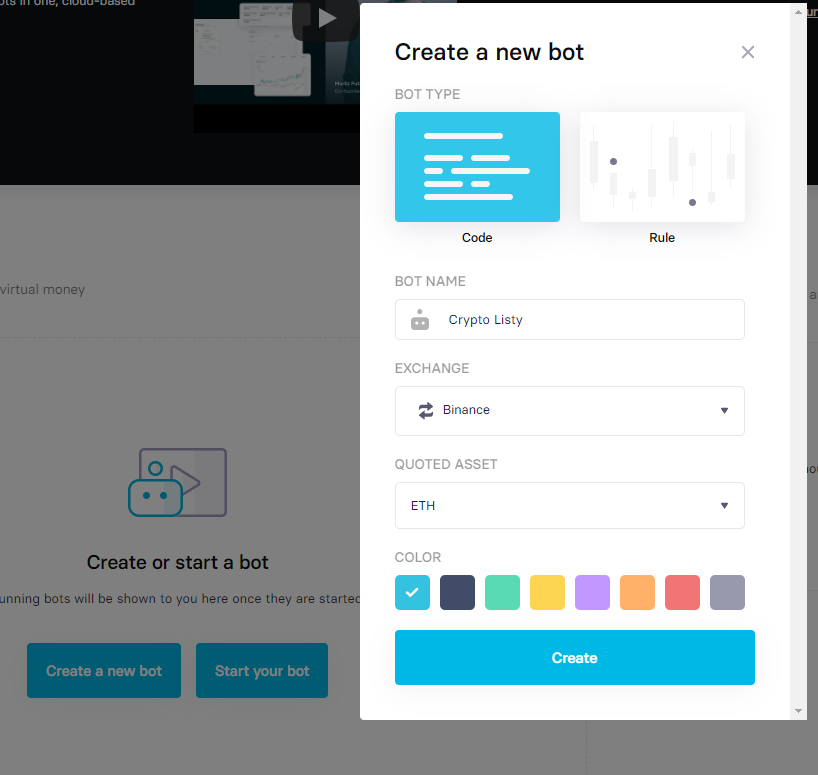 After loading, your coding terminal will initiate and you can start writing your bot's codes in Python.
Create New Bot (Rule).
And to create a rule bot, go through the previous process but choose "Rule Bot". After that, you can start specifying rules for your bot.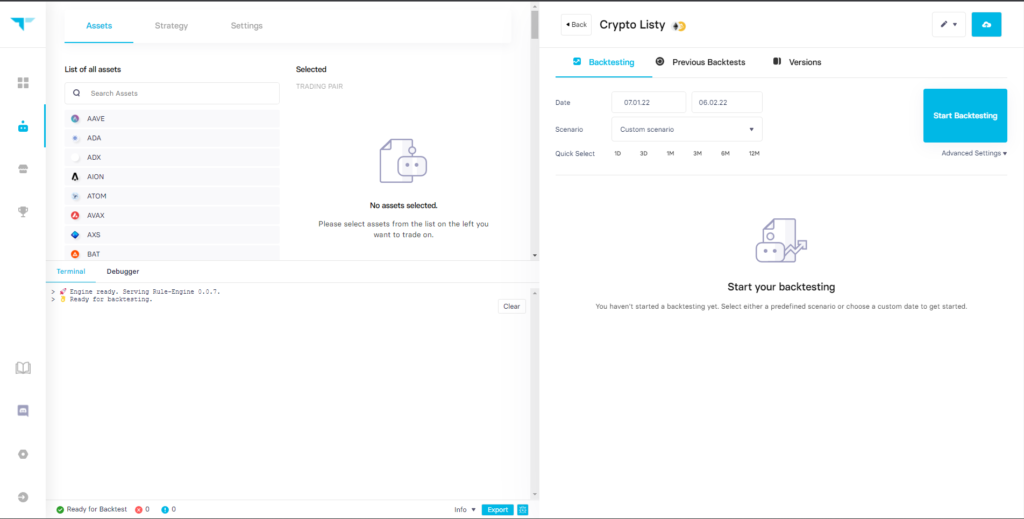 Marketplace.
On the marketplace, you can just choose from premade bots. Click on the marketplace icon on the left menu, then you can see all of the available bots.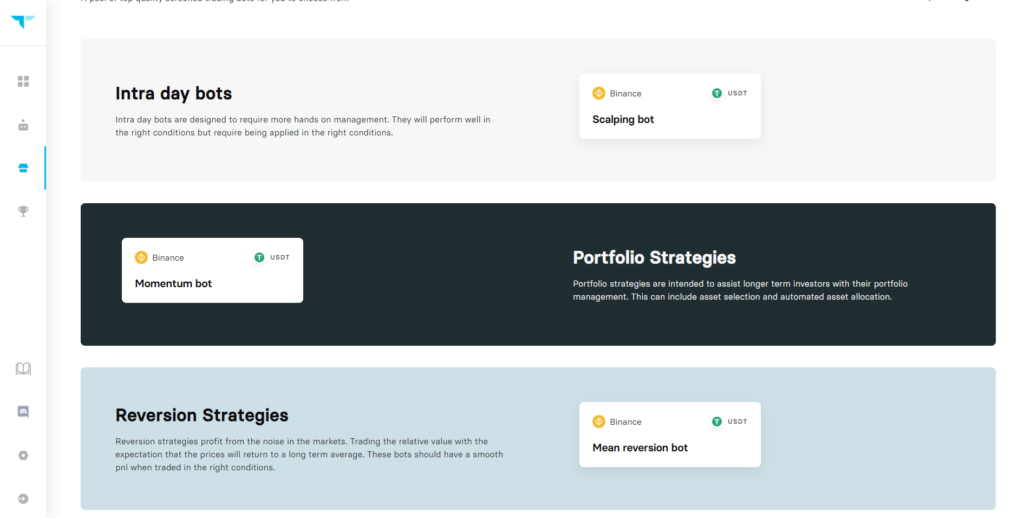 If you click on any of the displayed bots, you can see details on how the bot has been doing.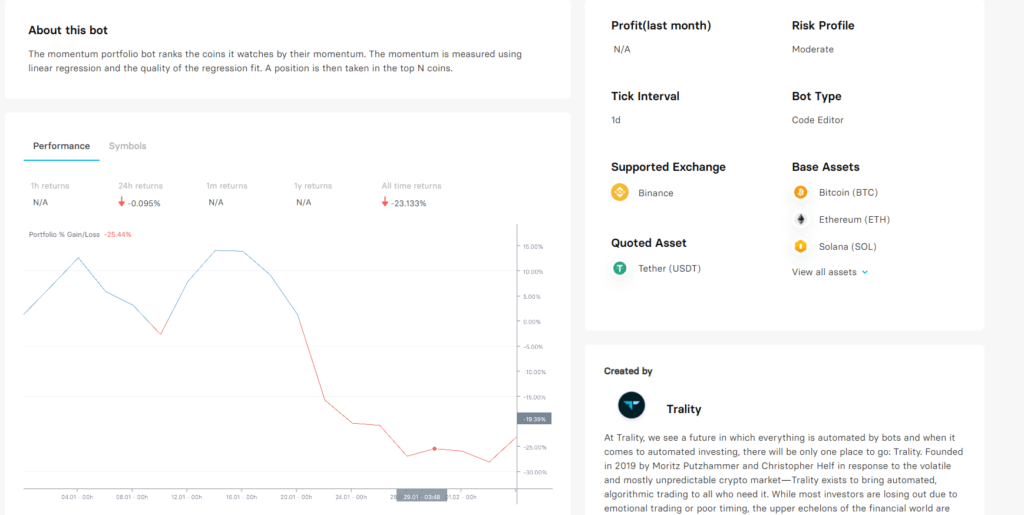 Conclusion.
In brief words, Trality is almost a perfect platform for crypto trading automation, and that was proven during our Trality review. On Trality, we found premade strategies, live trading, bots coding, backtesting, and more that you can explore. However, there might be some disadvantages which we will explain in the following Trality pros and cons list:
Pros.
Easy to use;
User-friendly interface;
Supports paper trading;
Premade bots.
Cons.
No mobile app;
Few exchange platforms supported.
Trality Alternatives.
There are many alternatives for Trality. In the following part, we listed the best alternatives that you can choose from if you don't like Trality. Also, make sure to check each review in order to get more details on the platform before using it.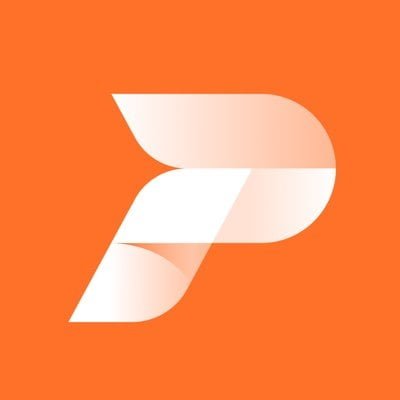 Pionex
Pionex is one of the world's 1st exchange platforms with 18 Free trading bots. Users can automate their trading 24/7 without always checking the markets.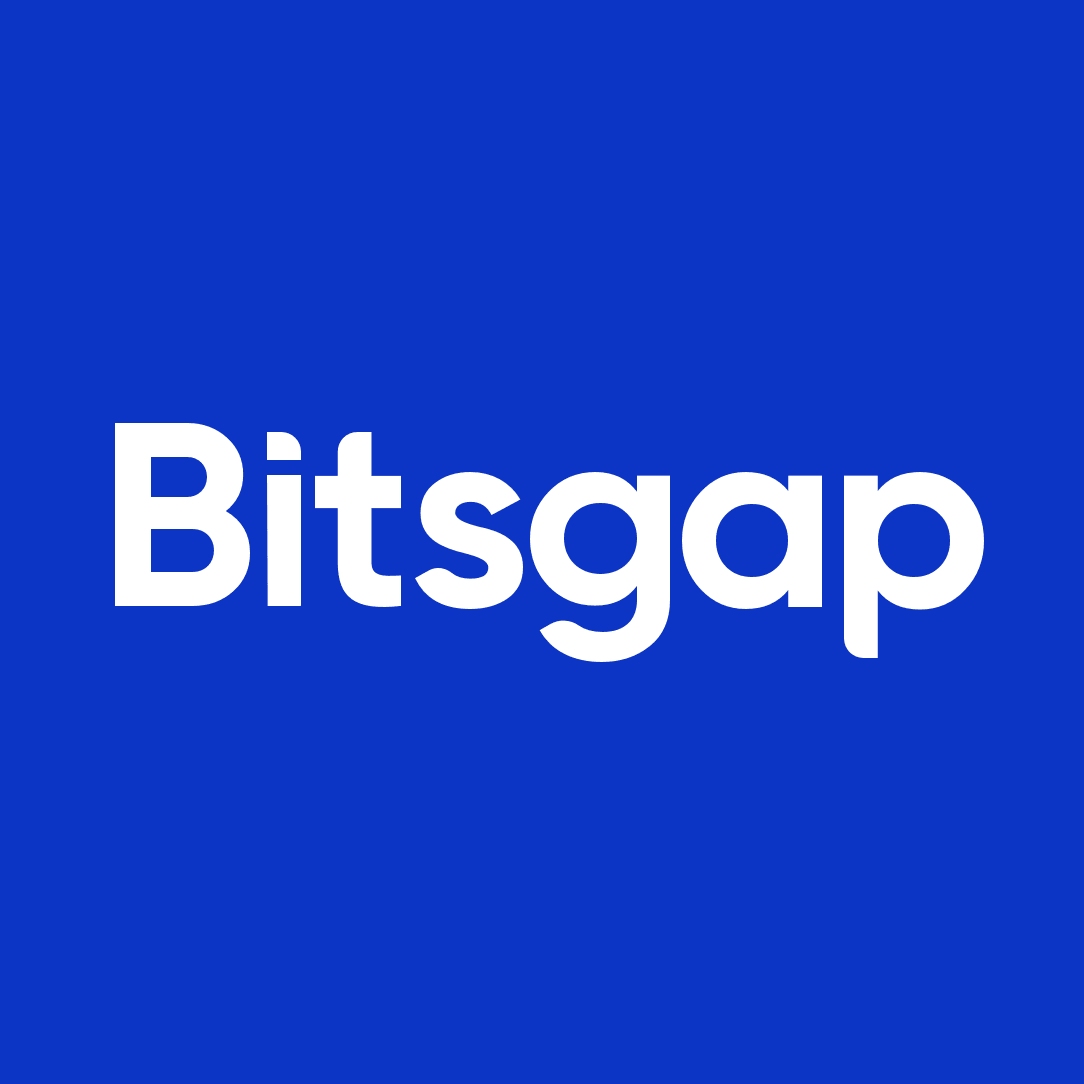 Bitsgap
Starting at 19$ with a free plan. All-in-one trading platform for your Bitcoins and other Cryptocurrency. Trading, Portfolio, Arbitrage, Signals, Demo, and Bots.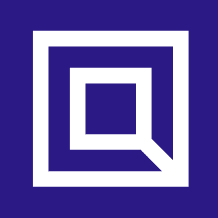 Quadency
Starting at 39$ with a free plan. A fresh approach to crypto with an all-exchanges-in-one trading platform.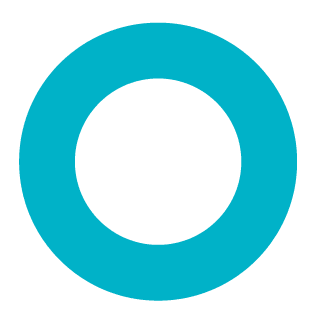 CryptoHopper
Starting at $19 with a free plan. Manage all your exchange accounts, use market-making and exchange/market arbitrage and simulate or backtest your trading.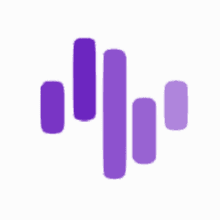 Zignaly
Free To Use, 100% Delegated and Performance-Based, by copying expert traders under the profit-sharing model.
Finally, we would love to know your thoughts on this Trality review. So make sure to share your opinion with us in the comments below.