In this article, we'll talk in-depth about the best crypto DCA bots, also which platforms provide you with the complete package.
Trading bots is a solution that performs the job perfectly; why's that? Well, bots work 24/7 without any pauses, also they're disciplined, and they follow your orders strictly. But does setting up a trading bot require coding background? Absolutely not. In fact, all automated trading platforms made creating bots super easy that any novice trader can set up.
On setting up your trading bot, you need to choose which strategy you want your bot to follow. There are many available strategies to choose between, such as scalping, DCA, and much more..
Also Read: 5 Best Crypto Scalping Bots.
Table of Contents
What's DCA Trading Strategy?
Dollar-cost averaging (DCA) is an efficient investment strategy in which an investor divides up the total amount to be invested across periodic purchases of an asset to decrease the impact of volatility on the overall purchase. The purchases happen regardless of the asset's price and at regular intervals. In effect, this strategy removes lots of the detailed work of attempting to time the market in order to make purchases of assets at the best prices.
The DCA bot will purchase your crypto at the regularity you specify. This will happen as frequently as you specify; it's up to you what you go with. It will do this without getting bored, and strictly too so that you don't have to.
Best DCA Bots.
1- HaasOnline.
HaasOnline is one of the world's most advanced automated crypto trading bots. The platform's primary purpose is to provide a way of making fast, reliable, and profitable deals across all of the supported exchanges.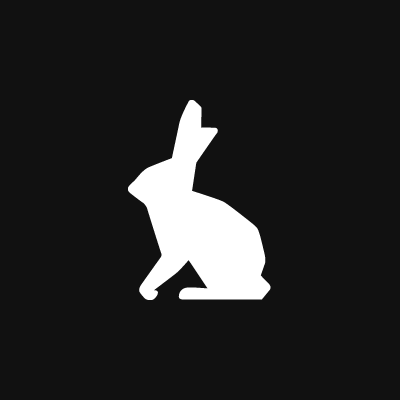 HaasOnline
HaasOnline is one of the world's most advanced automated crypto trading bots. The platform's primary purpose is to provide a way of making fast, reliable, and profitable deals across all of the supported exchanges.
You can use the HaasOnline accumulation bot to automatically increase or decrease your position in specific markets. This trading strategy will execute market orders as well as randomize the order size and time between orders to mask your position or to get in the position "dollar-cost-average"-style.
2- WunderTrading.
The platform provides four different plans, including a free one. Prices range from $9.95 to $44.95, and you can get a %50 discount if you pay annually.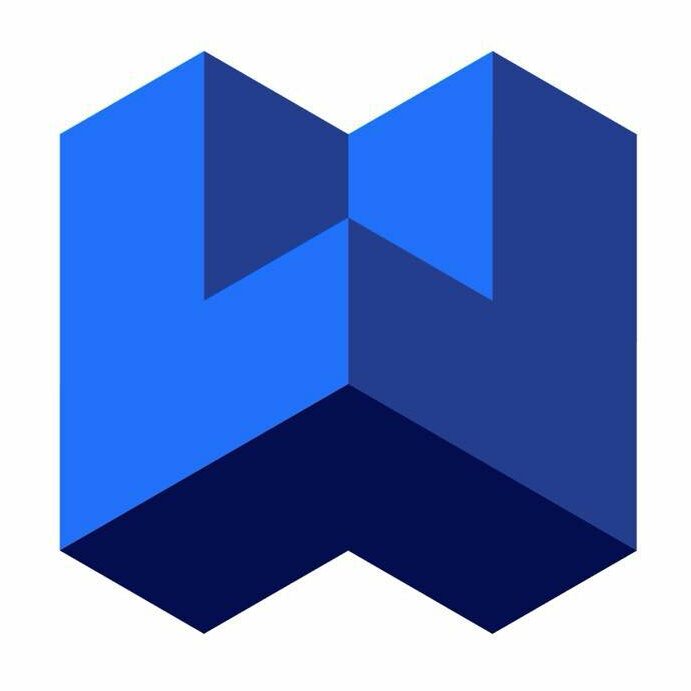 WunderTrading
WunderTrading allows you to start trading and investing in crypto seamlessly. Copy traders, trade using the advanced trading terminal, or create a fully automated trading bot using TradingView.
You can easily create a DCA trading bot on WunderTrading. Also, there are many DCA parameters that you can edit, like DCA orders count, DCA order price deviation, and more.
If you're not familiar with such settings, you can always go for pre-made bots on WunderTrading's marketplace, which has hundreds of working bots.
3- Cryptohopper.
All crypto traders trust Cryptohopper due to the platform's efficiency and intelligent bots. Plans start with a free plan and three other plans that start at $19.0 up to $99.0 per month.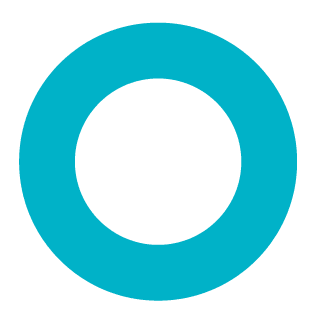 CryptoHopper
Starting at $19 with a free plan. Manage all your exchange accounts, use market-making and exchange/market arbitrage and simulate or backtest your trading.
On Cryptohopper, you can shop on the marketplace for tens of premade strategies, and there are many premade DCA strategies. Also, you can backtest strategies to find out how they would perform on previous market moves.
Cryptohopper allows you to copy other traders, which is a fantastic feature for novice traders looking for a fixed profit.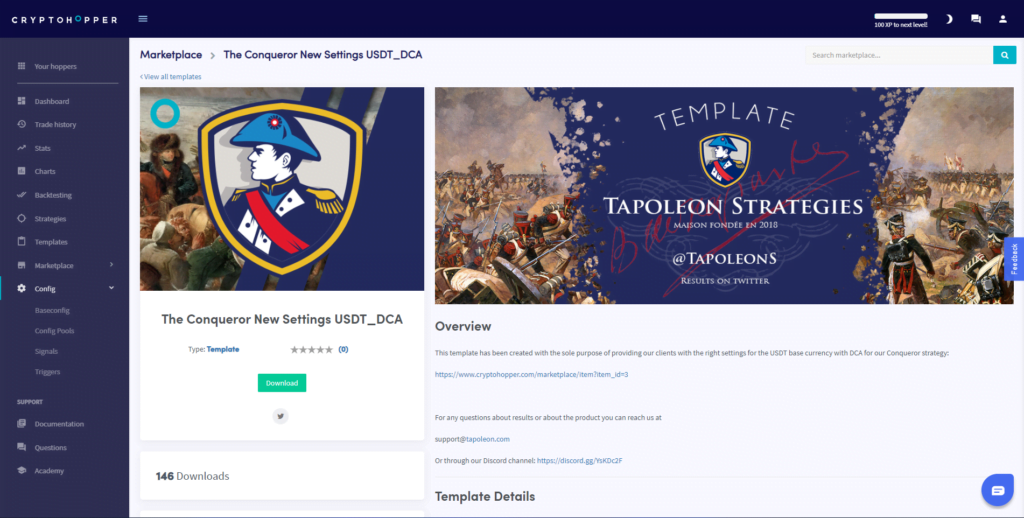 4- Pionex.
Pionex is a leading cryptocurrency automated trading platform. You can start using Pionex for free, and the platform charges only 0.05% on your trades.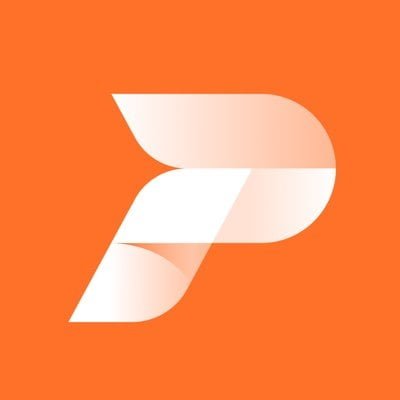 Pionex
Pionex is one of the world's 1st exchange platforms with 18 Free trading bots. Users can automate their trading 24/7 without always checking the markets.
Only with Pionex, you will get access to over 16 trading bots. And Pionex's DCA bot is one of the most efficient trading bots available.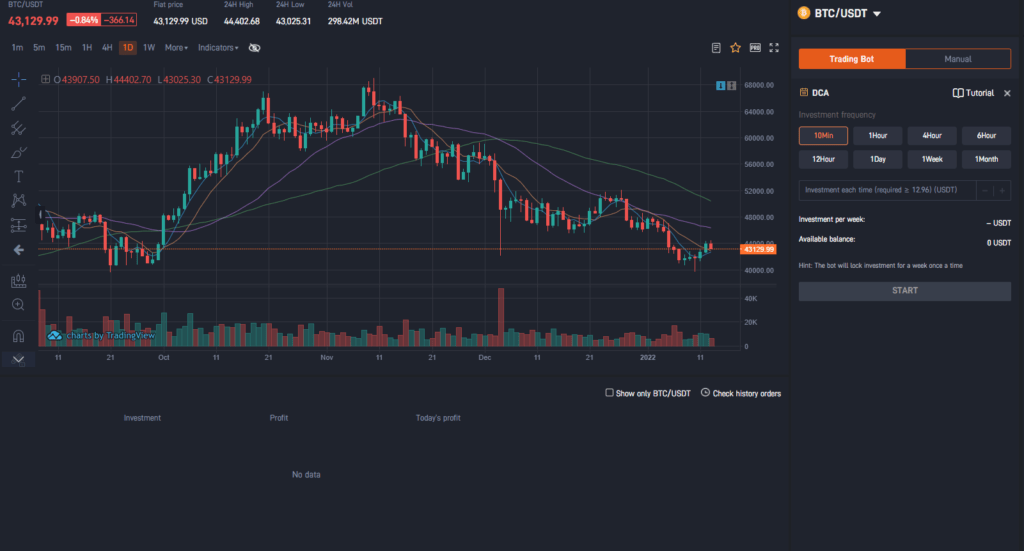 5- Quadency.
Quadeny plans to fit different needs, free, Pro for $49.00, and if you want to go with the complete package, you can go with the Unlimited plan for $99.00 per month.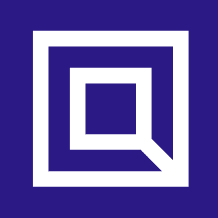 Quadency
Starting at 39$ with a free plan. A fresh approach to crypto with an all-exchanges-in-one trading platform.
Quadency offers over ten various bots, not to mention the platform's ease of use. You can also benefit from much more features that Quadency offers, such as portfolio management, backtesting, and more.
The accumulator bot uses the DCA strategy. And if you're familiar with setting up a bot, you can always find a premade bots and backtest the bot too.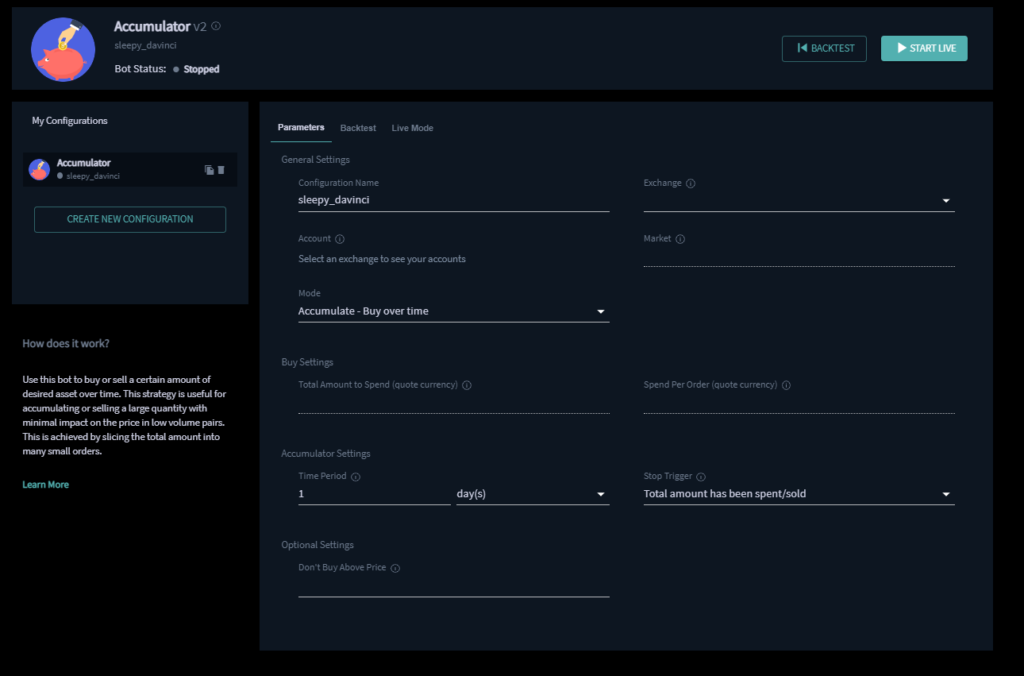 6- Zignaly.
Surprisingly, Zignaly is a free platform with no paid plans. Also, they don't take any fees on your trades. However, you might need to pay for signals provided by other traders.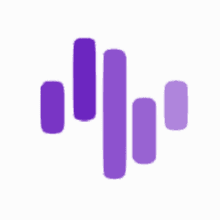 Zignaly
Free To Use, 100% Delegated and Performance-Based, by copying expert traders under the profit-sharing model.
On Zignaly, you can copy traders or signals that use the DCA strategy. There are also many other features like a trading terminal supported by trading view, portfolio manager, and much more.
Know that you can view traders' previous trading history, their previous profits and losses.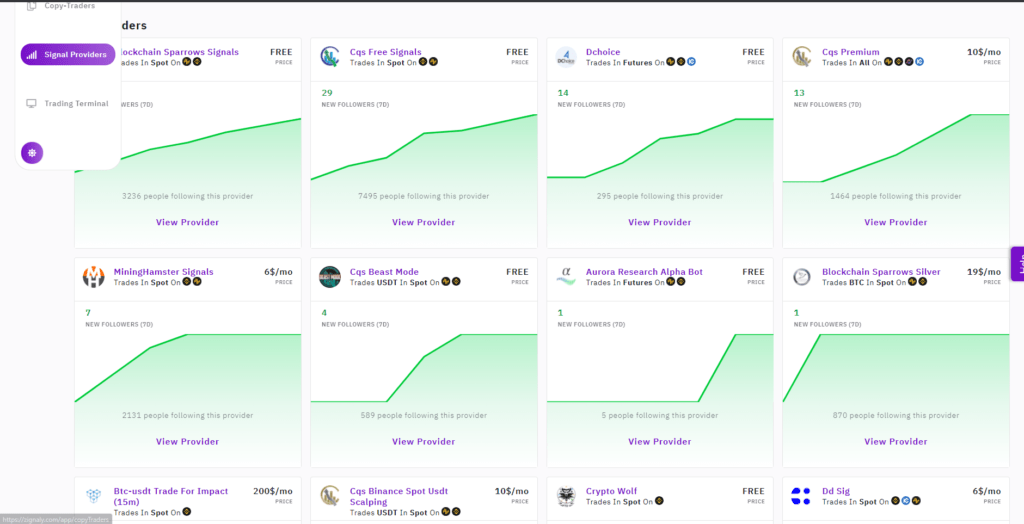 7- Tradesanta.
Starting at $14/month up to $30/month. Unluckily, TradeSanta doesn't have a free plan whatsoever, and we think the plans are very reasonable.
TradeSanta
TradeSanta requires a paid subscription, which include free trials. Setting your bot on TradeSanta don't require coding.
You can easily create your first DCA bot on TradeSanta by clicking "DCA bots" on the left menu of the dashboard. You can also launch a bot in less than 5 minutes as TradeSanta offers you various pre-built bot templates. Or you can build your adjusted strategy from scratch.

8- 3Commas.
Coming with unique plans pricing, starting at $29 up to $99 with a free plan.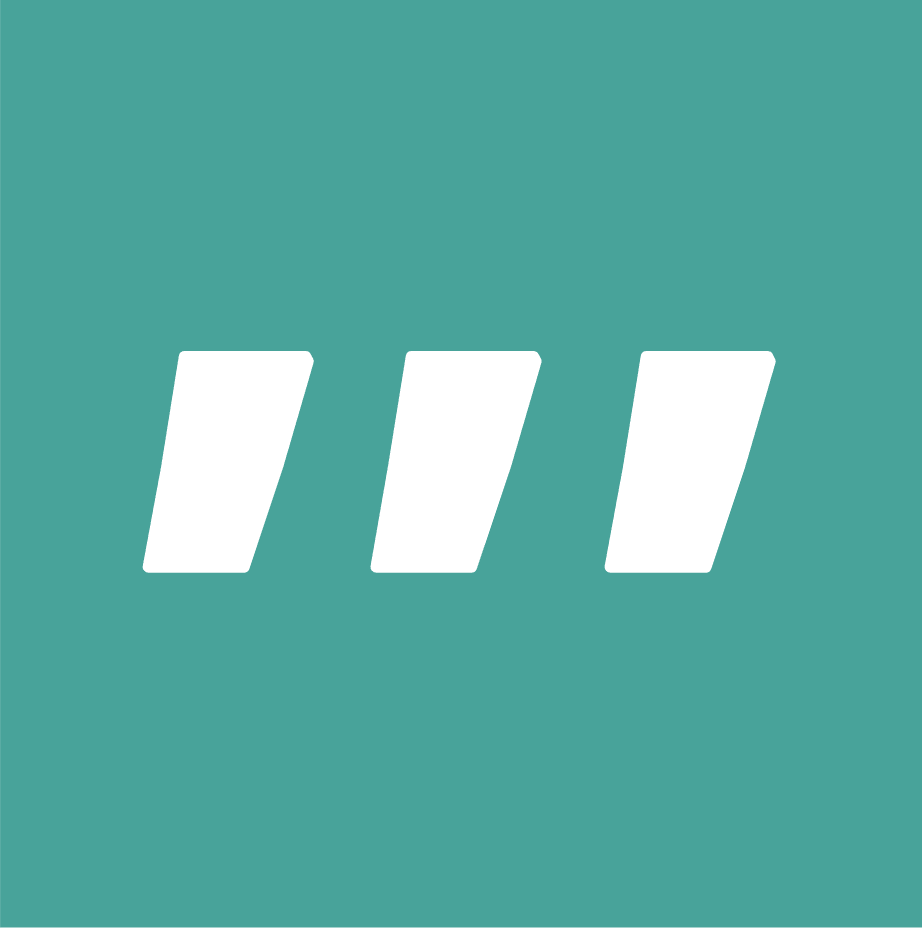 3Commas
Starting at 14.5$ with a free plan. Smart tools for cryptocurrency investors to minimize risks, limit losses and grow profit across multiple exchanges.
Easily create DCA bots on 3Commas by clicking on "DCA Bot" on the left menu. 3Commas also offers you premade trading bots that you can copy and edit.
There are many other features that 3Commas offers, such as a variety of trading strategies, paper trading, and more that you can use once you sign up on the platform.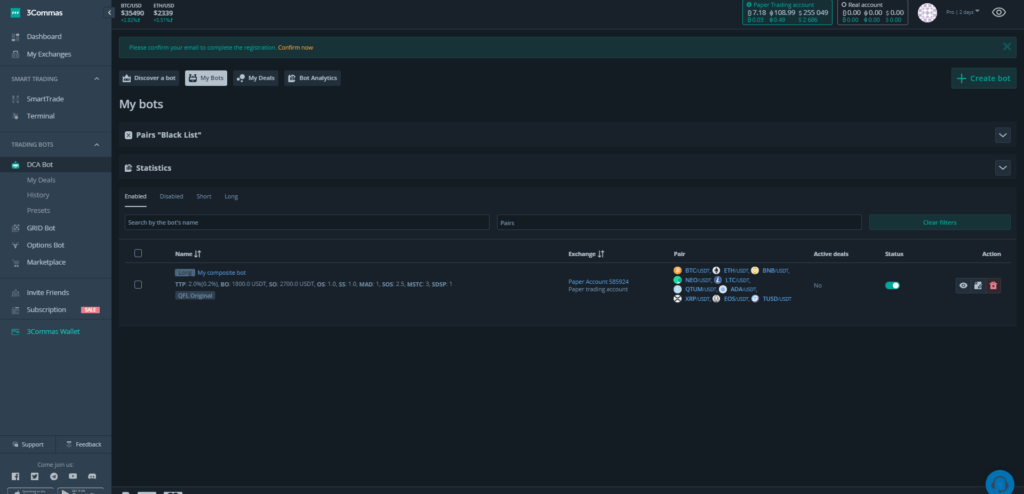 DCA in a Word.
The best thing about the DCA trading strategy is that it saves you time. There's no need to be overly concerned about the market and what's going on with it because your only concern is whether you think it will go up over time.
Finally, we'd love to hear from you in the comments section below; share your thoughts with us, and we'll reply to you.