In this article, we'll review WunderTrading, a comprehensive automated crypto trading platform. Also, we'll highlight the platform's features, pros and cons.
Automated trading allows traders to specify rules for both entries and exits. Computers automatically execute them with no human error. By using such precise rules, you can maximize your trades' precision, therefore, profit. Of course, one of the biggest attractions of automated trading is that it isolates emotions from trading, which might significantly affect your trades.
Due to the great demand for more and more automated trading with unique features, many automated trading platforms are rising and introducing various features. Features like copy-trading, pre-made bots, marketplace, arbitrage and more are hard to find in one place; however, WunderTrading is one of those comprehensive platforms that can solve this complex equation.
Table of Contents
About WunderTrading.
WunderTrading Trading is a platform that allows you to start trading and investing in cryptocurrency seamlessly. Copy trade the best crypto traders with a transparent track record, trade yourself using the advanced trading terminal or create a fully automated trading bot using TradingView.
WunderTrading Features.
In the following part, we'll focus more on WunderTrading features and what impressed us during the platform's review.
Crypto Signal Marketplace.
One of the biggest social trading gatherings as there are hundreds of signals providers. You can follow export traders after seeing all their previous trades; also, you can follow premade bots. Once you follow a trader or a bot, your account will copy all the new signals to your account in real-time; therefore, you'll get the same profits as they do.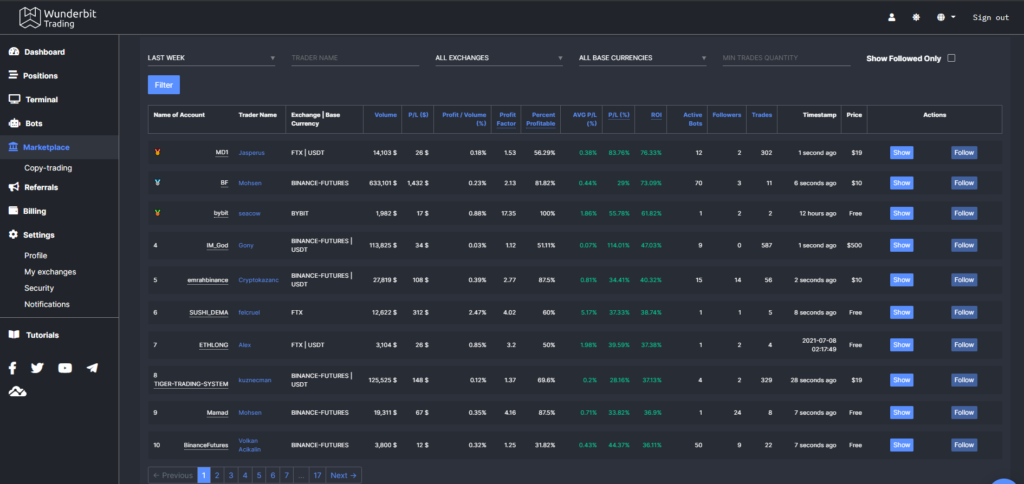 You can start copy trading after clicking on "Marketplace" on the left menu on your dashboard. Also, you can check all the traders you follow by clicking on "Copy-trading."
Crypto Trading Bot.
WunderTrading Trading will help you to automate any TradingView scripts into a fully functioning crypto trading bot. With their easy-to-use automated trading software, you can construct and adjust any crypto bot in a matter of seconds.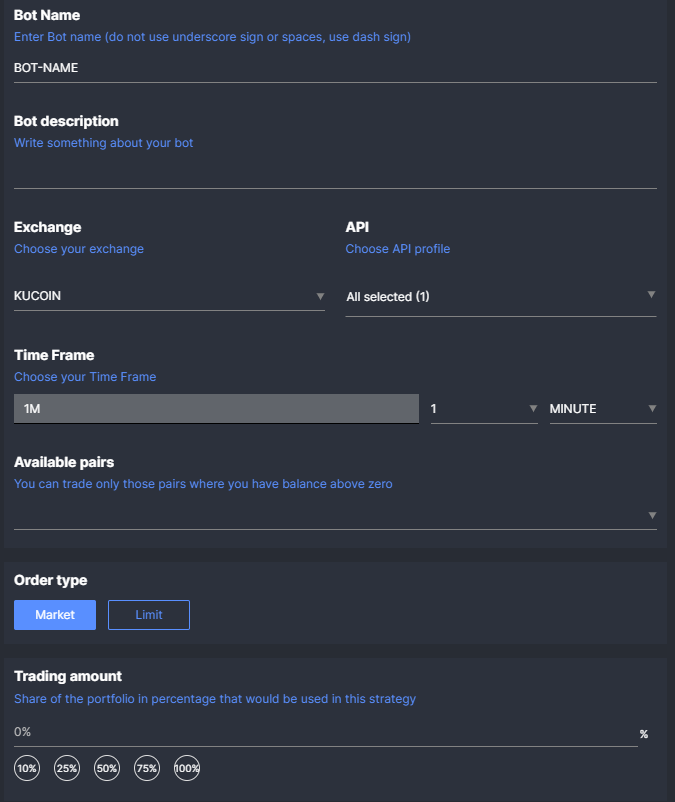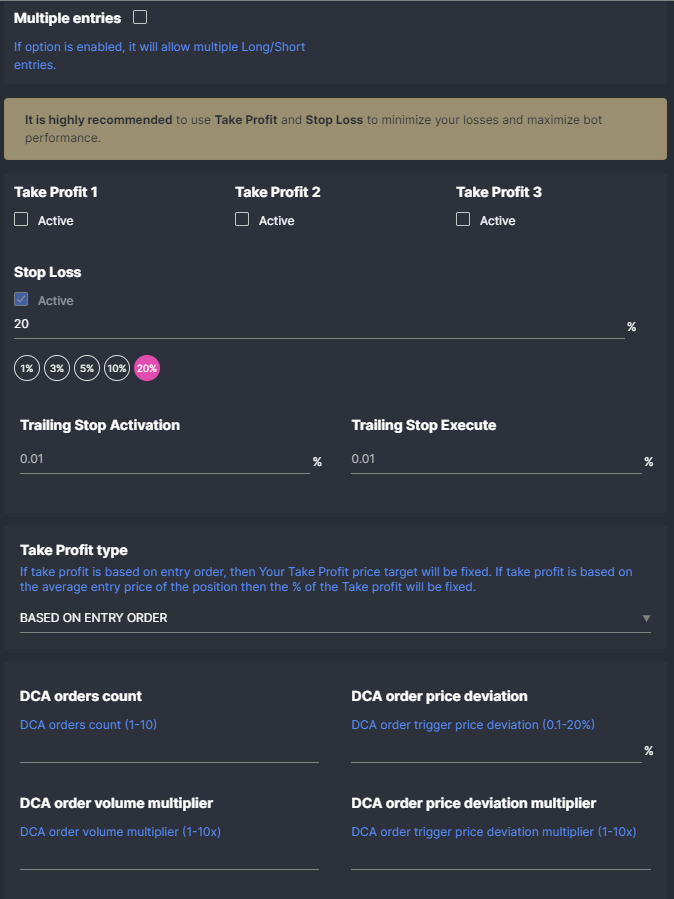 WunderTrading's trading bots are unique; here are some of the features that are hard to find elsewhere:
Limit entries.
This feature will allow you to set Bid / Ask / Last price for the limit entries. You could also select the price deviation from the signal of entry.
The fixed trading amount.
You can specify a percentage of your portfolio for the bot to use in this strategy.

Multiple entries (pyramiding).
Multiple entries can scale into the position if you have several signals in the same direction. Example: If your bot triggered the Long entry and then after some time, the movement repeats itself, you will have an additional entry if this feature is available.
Exit All.
If the option is enabled, then one exit alert will exit all open positions for the corresponding side.
Smart Trading.
A flexible way of creating orders for smart trading: adding and editing Take Profit, Stop Loss and Trailing stops to any order. Operate as many crypto trading accounts as you want at the same time with automated trade execution.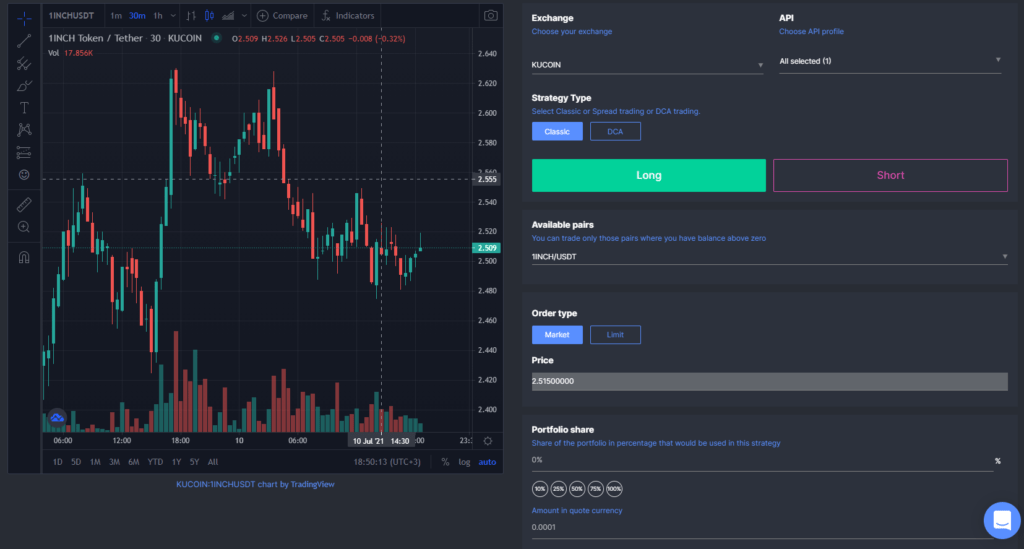 Dollar-Cost Averaging (DCA).
DCA is an investment method in which you buy a particular portion of the asset after the determined price deviation. This strategy allows you to lower the market volatility and improve your overall position entry price. You can choose this strategy while trading on WunderTrading.
Crypto Portfolio Tracker.
A comprehensive portfolio tracker that covers all your assets and shows you all your holdings on all your connected exchanges.

Multiple Account Management.
Very powerful feature; you can manage different accounts. While creating a strategy or a trading bot, you can choose which API key to use; you can also manage them through the trading terminal, which makes managing your accounts really easy and comprehensive.
Arbitrage Тrading.
Coming soon on WunderTrading, this feature allows you to take advantage of price differences on markets; therefore, you can have different sources of profit.
Supported Exchanges.
Luckily, WunderTrading supports a wide range of common exchanges, currently supported exchanges:
Binance
BitMEX
FTX
Deribit
Bybif
KuCoin
OKEX
HitBTC
FTX US
Bitpanda pro
Bittrex
Coming soon exchanges:
Huobi
Binance US
gate.io
Coinbase pro
Gemini
Bitfinex
Poloniex

FAQ.
Is WunderTrading Easy to Use?
Definitely yes, as during our WunderTrading review, everything was clear. You might need some time to get used to the platforms for novice traders, but expert traders will definitely find no problem using the platform and all of its features.
Is WunderTrading Safe?
Yes, WunderTrading connects to your exchange account through API keys which have proved to be secure over the years. You can control the permissions granted to WunderTrading through the API key, usually placing orders. You can also enable 2FA for extra security.
What Are WunderTrading Plans?
The platform provides four different plans, including a free one. Prices range from $9.95 to $44.95, and you can get a %50 discount if you pay annually. For further information, visit WunderTrading Pricings.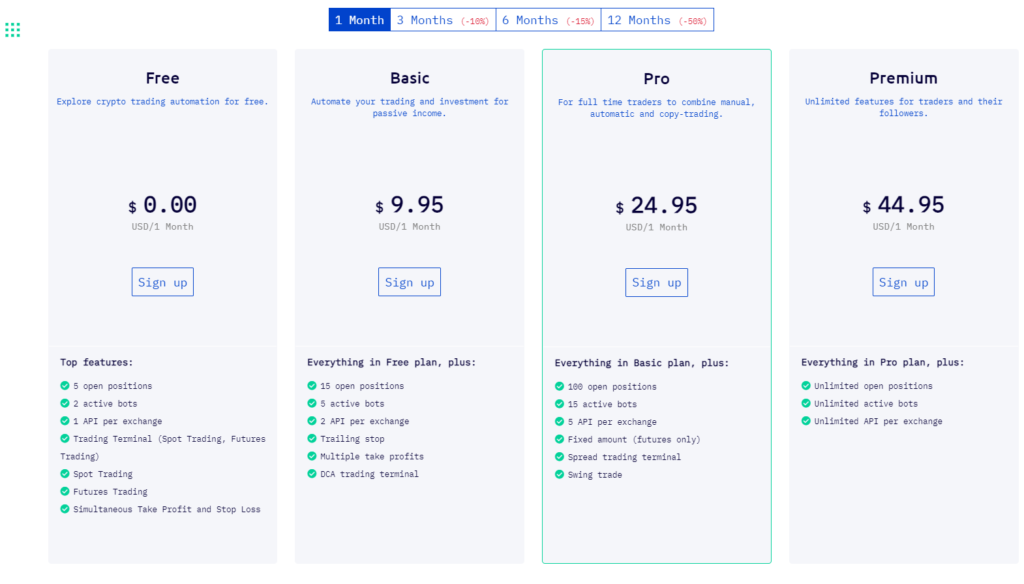 Get Strated on WunderTrading.
In the following part of our WunderTrading review, we'll demonstrate how to create an account on WunderTrading, connect your exchange, and create your first bot.
Sign up on WunderTrading.
Firstly, visit WunderTrading sign-up page, enter your information, and make sure to use a unique, strong password for extra protection.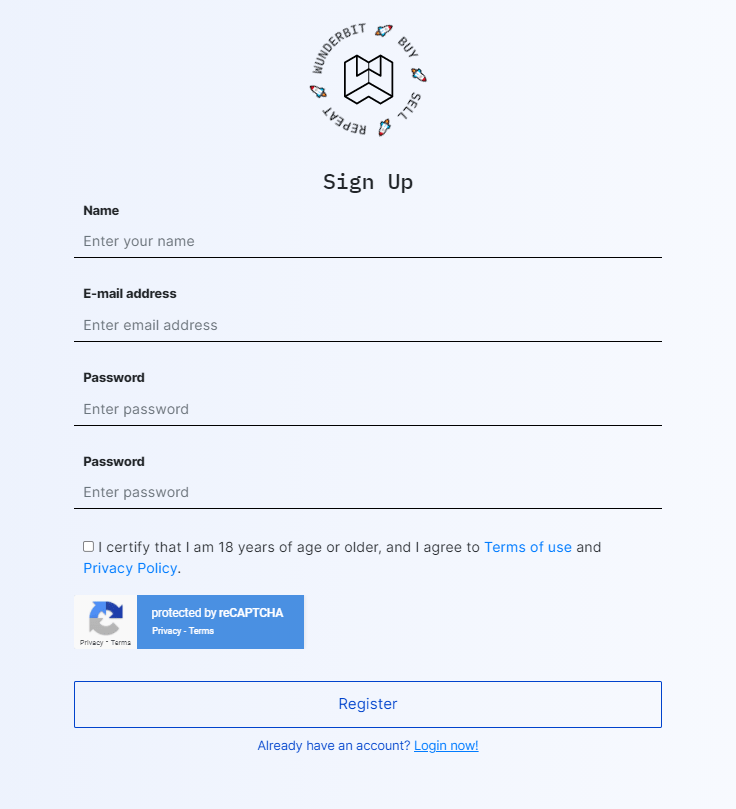 Verify Your Account.
After submitting your information, check your email for a verification link from the WunderTrading team to verify your account.
Connect Your Exchange.
To connect your exchange on WunderTrading, click on "My Exchanges" then "Add New" after that, you can enter your exchange's API key and API secret.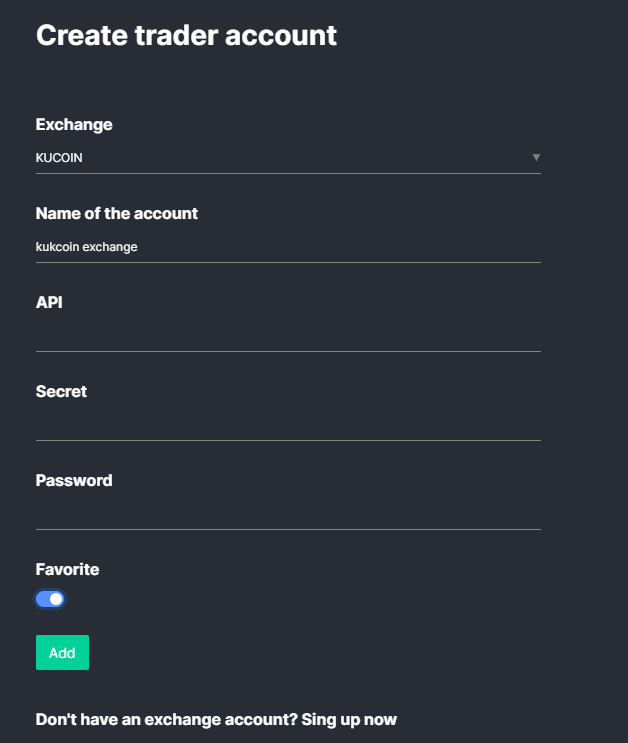 Copy Trading on WunderTrading.
You can easily copy traders by clicking on "Marketplace" on the left menu of the dashboard. Next, you can view traders' trading history, volume, and profit/volume and more. Choose the one that you want want to follow.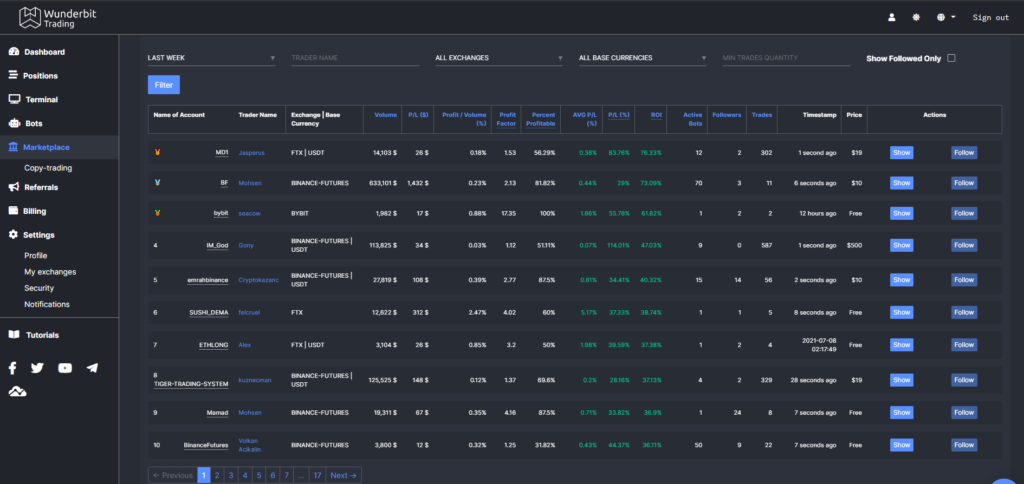 Create A Trading Bot on WunderTrading.
In order to create your first trading bot on WunderTrading, click on "Bots," now, you can start editing parameters and creating your bot's trading strategy. Note that you can copy bots also from the marketplace.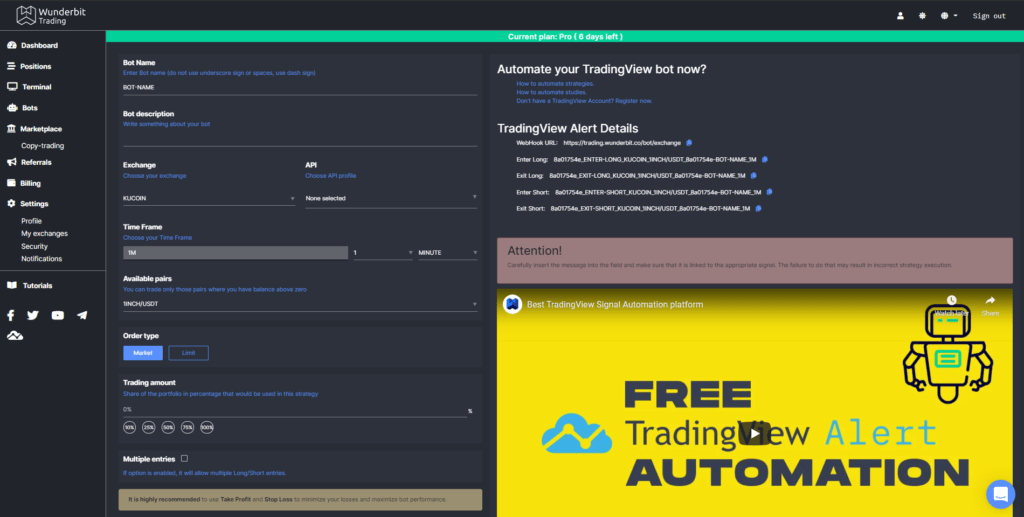 Conculsion.
There's no doubt that WunderTrading should be one of your main considerations due to the various features that the platform provides. However, there are still cons. Here's our pros and cons list for WunderTrading.
Pros.
Many traders available to copy
Multiple accounts management
New features coming soon
Cons.
Creating a trading requires a Tradingview experience
Some major exchanges are still not supported yet
WunderTrading Alternatives.
If you're looking for the best alternatives for WunderTrading, here are our choices: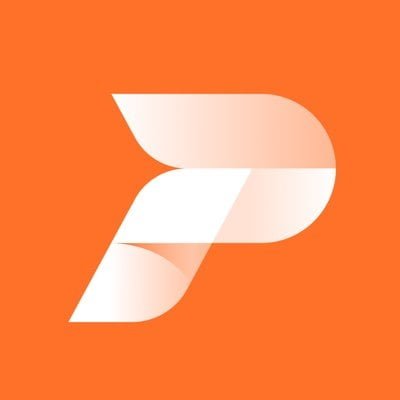 Pionex
Pionex is one of the world's 1st exchange platforms with 18 Free trading bots. Users can automate their trading 24/7 without always checking the markets.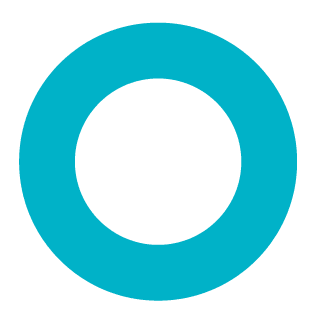 CryptoHopper
Starting at $19 with a free plan. Manage all your exchange accounts, use market-making and exchange/market arbitrage and simulate or backtest your trading.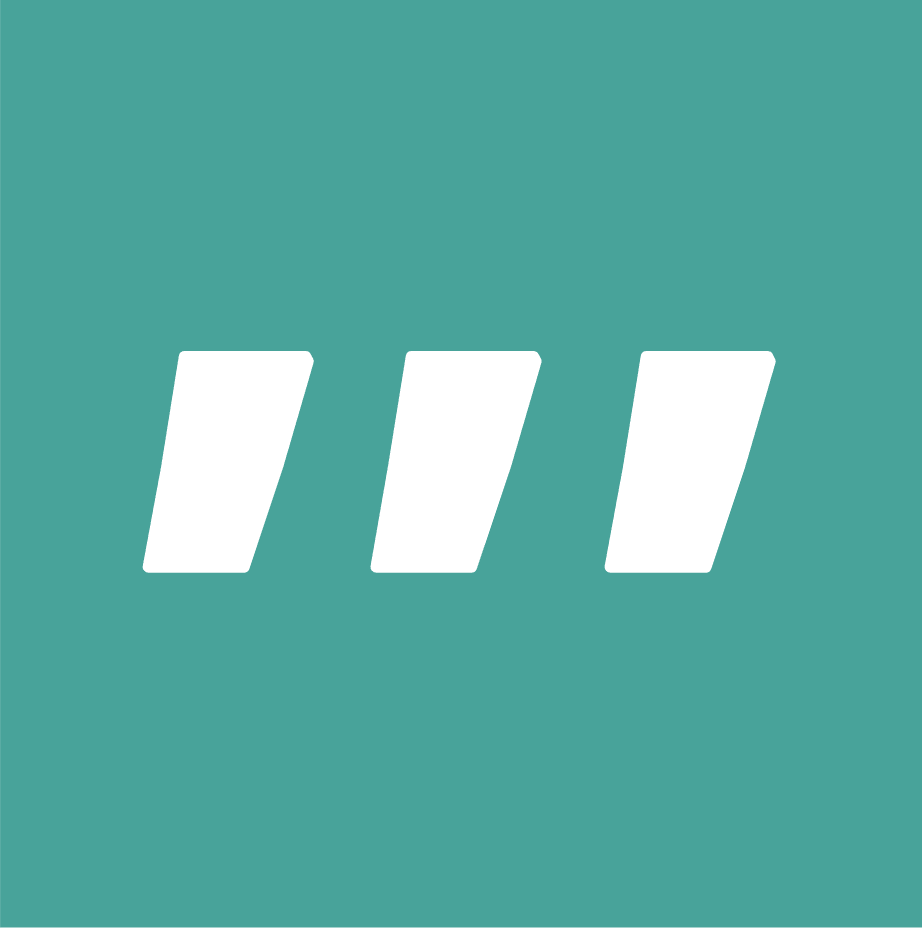 3Commas
Starting at 14.5$ with a free plan. Smart tools for cryptocurrency investors to minimize risks, limit losses and grow profit across multiple exchanges.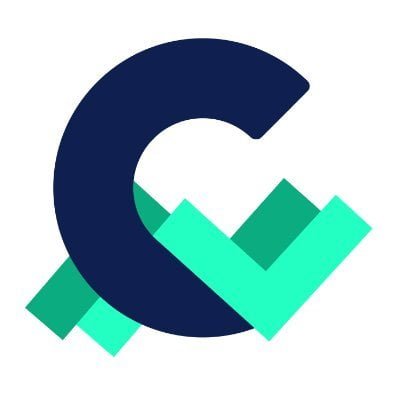 Coinmatics
Coinmatics is a copy trading platform where investors can copy signals of expert traders; therefore, new investors can make the same profit with no skill required.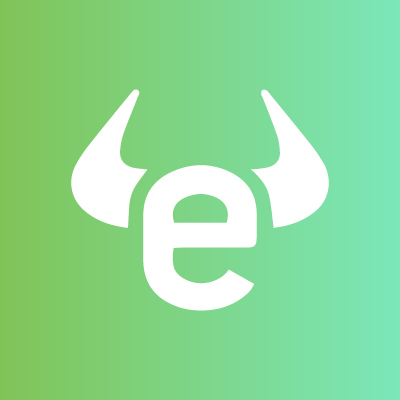 eToro
Use the CopyTrader system to replicate everything they do in real-time. Get the same results as experts and maximize your profit.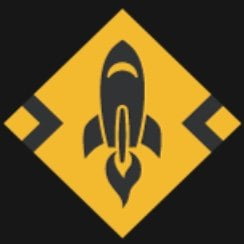 Jet-Bot
A matching platform where you can copy best traders on Binance 24/7 automatically. Demo accounts with a $100,000 virtual portfolio are available.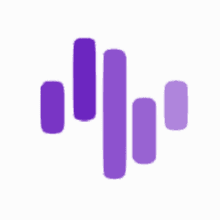 Zignaly
Free To Use, 100% Delegated and Performance-Based, by copying expert traders under the profit-sharing model.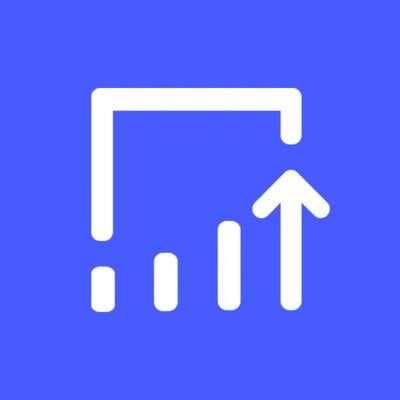 Stacked
No coding required. Stacked offers great features to expand your trade, like pre-built indices, profitable trading bots with automatic rebalancing.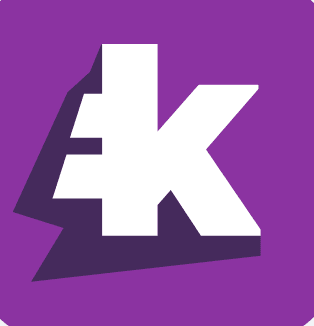 Kryll
Kryll has a different pricing methodology; the user has to pay a percentage out of his total trade. It is a different way of using crypto trading bots and is trouble-free from coding.
Finally, we'd love to hear your thoughts on our WunderTrading review; share your comments with us in the comments section below.