Crypto market prices constantly change; as a matter of fact, that's how volatile markets move, vigorously and unpredictably. And due to that, if you're looking for a constant, satisfying, and safe profit, you need to stick to the trading terminal for a long time. Not to mention having to ignore all your emotions which can affect your trading decisions in a significant way.
Trading bots are created for such a problem. Bots follow restrict commands; they're efficient, secure, and most importantly, profitable if you use them the right way. Also, trading bots can follow a specific strategy like Swing Trading, Position Trading, and Scalping.
In this article, we'll highlight the best crypto scalping bots in 2021 and get you started to maximise your profit and save your effort.
Also Read: Best Social Copy-Trading Platforms in 2021.
Table of Contents
How Does Scalping Work?
Scalping is the most short-term form of trading. Scalp traders only hold positions open for seconds or minutes at most. These short-lived trades target small intraday price movements. The purpose is to make lots of quick trades with smaller profit gains but let profits accumulate throughout the day due to the sheer number of trades being executed in each trading session.
Best Scalping Bots.
1- HaasOnline
HaasOnline got 3 different plans, The Beginner, Simple, and Advanced plans. Pricing starts at 0.011 BTC up to 0.033 BTC/ 3mo. And you can get discounts if you pay for longer periods of time.
HaasOnline scalp trading bot executes a historically proven, lower-risk, and short-term trading strategy that makes smaller profits with less risk. The scalp trade bot makes this strategy happen by quickly initiating and closing a series of small trades.
2- 3commas.
Coming with unique plans pricing, starting at $29 up to $99 with a free plan. We don't recommend the free plan as it doesn't support scalping bots.
Yes, Scalping bots is one of the main features on 3Commas, but also you can benefit from the fantastic package provided by the platform. Different other strategies are supported, copy trading, and efficient trading terminal supported by trading view.
First, set up your scalping bot, click on "Smart Trade" in the left menu. Then, you can start editing parameters; You can set your Entry, Take Profit and Stop Loss. There are also Trailing Buy and Trailing Take Profit features.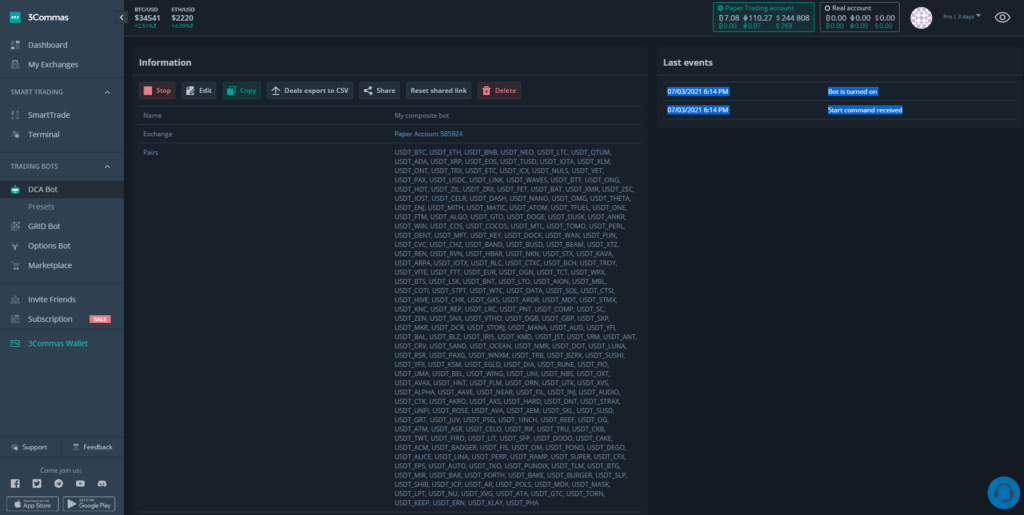 3- Cryptohopper.
Traders consider Cryptohopper as one of the most efficient and convenient automated trading platforms. Also, plans start with a free plan and three other plans that start at $19.0 up to $99.0 per month.
In order to set up your scalping bot, click on "Strategies" on the left menu. After that, you can proceed with adjusting settings to meet your trading preferences.
There are also many features that Cryptohopper provide, such as Templates, Backtesting, Marketplace, and much more that you can dive into once you get started with the platform.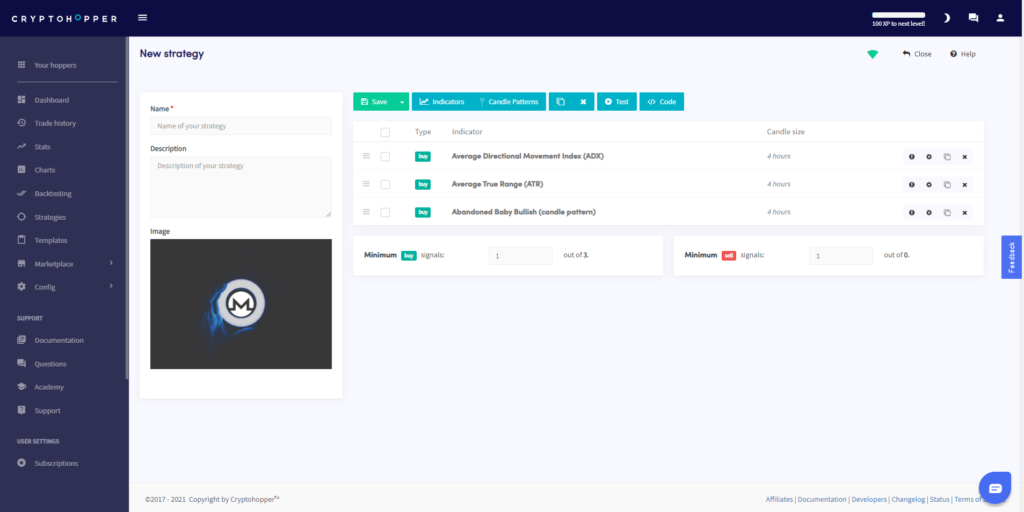 4- Bitsgap.
Pricing starts at $19 to $110 per month, with three different plans with different features.
It comes with many features, will take your automated trading to another level, especially when it comes to their SBot, which is intelligent and efficient.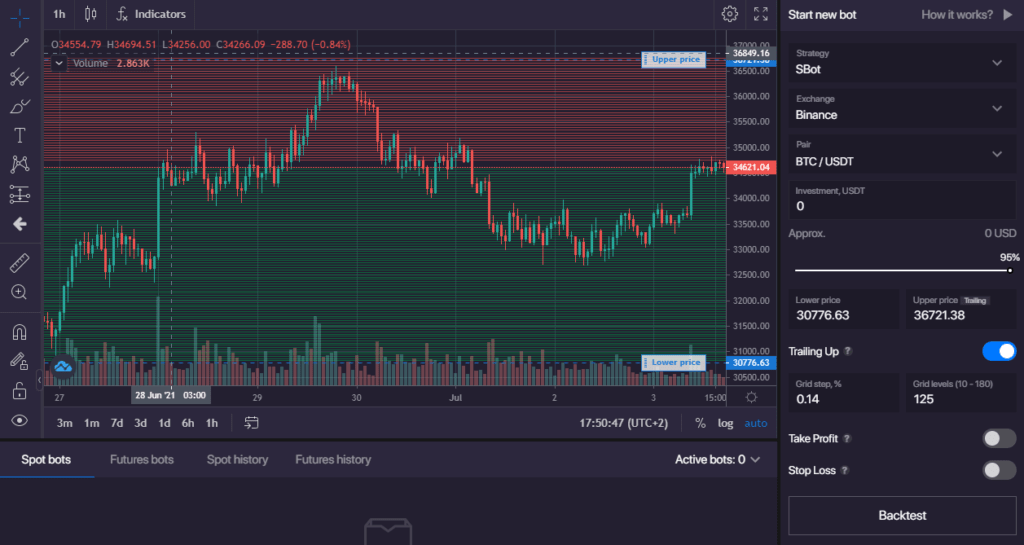 SBot is working with a grid investment distribution logic, which is a proportionate capital allocation by many limit orders. This technical approach maximises return on an upward trend, sideways trend and minimises losses on a downtrend.
5- Quadency.
Quadeny has three various plans, free, Pro for $49.00, and if you want to go with the complete package, you can go with the Unlimited plan for $99.00 per month.
Many strategies are available on Quadency, more than any other platform. You can start with the Scalping bot very quickly. Also, there are many premade settings by professionals. Quadency offers many other features as well; you can get portfolio manager, bots market, and much more.
Starting your first scalping bot on Quadency is very easy, click on "Bots" on the top bar, choose the strategy, and then you can either start creating the bot yourself or copy a premade one.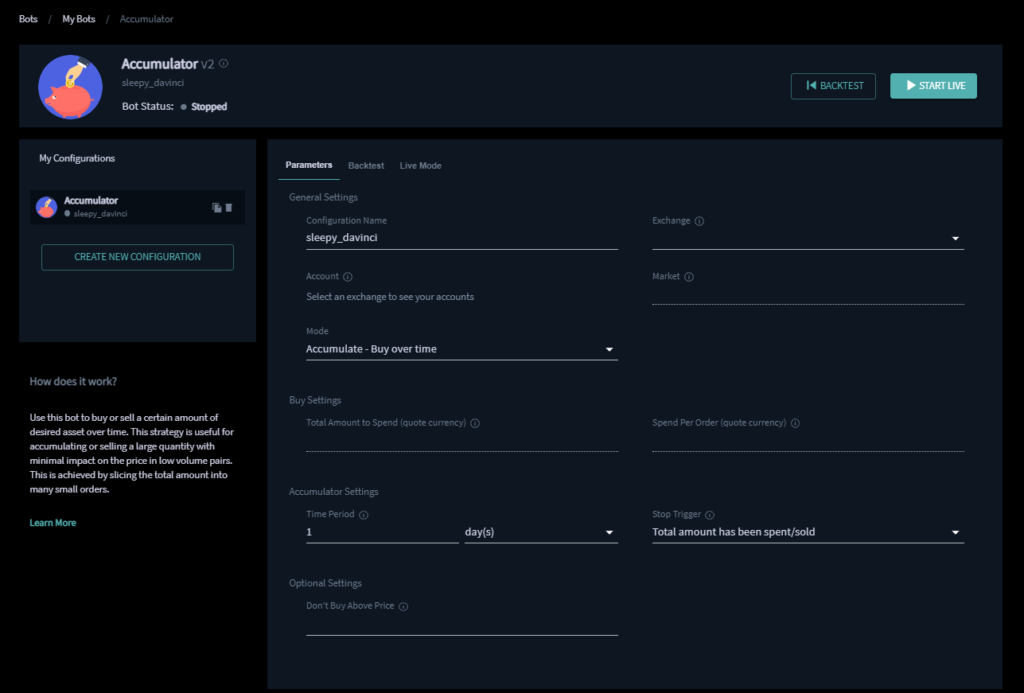 6- Coinrule.
Strats at $39.99 up to $499 per month, and they offer you up to %25 discount if you go with an annual payment. There's also a free plan, but it comes with many limitations.
Coinrule is like you're programming your trading bot, except it's super user-friendly and doesn't require coding background. However, they give you the option of copying templates with plenty of different strategies, including scalping.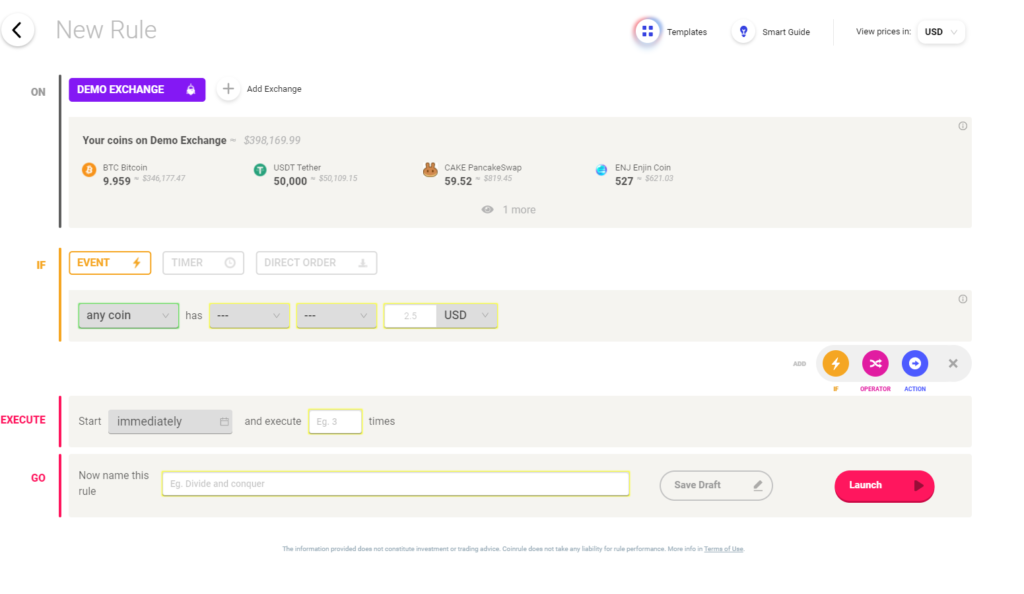 Scalping in a Word.
Scalping can be your primary trading strategy. This strategy requires a small time frame, minutes and most of the time, seconds! Scalping is not an easy strategy, especially for novice traders, because it requires dedication, discipline, and speed to execute scalp deals. That's why we recommended you the most efficient bots that would perform the job perfectly.
Ultimately, share your thoughts about scalping with us in the comments section below; also, tell us which of the previously mentioned platforms is your favourite? Or do you have another platform that you'd want us to talk about in the future?