In this article, Pionex Review, we will take a look at one of the best automated trading platforms that will definitely help you make your trades more efficient.
Why should you use Crypto trading bots?
Firstly, time waits for none, and markets are no different especially the cryptocurrency market. And crypto can easily make unpredicted impulsive moves. Of course, you will not bot sitting in front of your screen 24/7 in order to keep updated with what's going on.
Furthermore, even if we neglect the first reason, we can't neglect the fact that your emotions such as fear or bravery will definitely affect your decisions. On the other hand, crypto bots are disciplined, programmable, and non-stopping. That's why the popularity of automated trading in constantly increasing and attracting more traders every day.
There are hundreds of automated trading platforms that provide various features for their users to assist them in making more profit. Pionex is a leading automated trading platform that we will review during this article.
Table of Contents
About Pionex.
Pionex is one of the world's best exchange platforms with 18 free trading bots. Users can automate their trading 24/7 without always checking the markets. It also aggregates the liquidity from Binance and Huobi Global and is one of the biggest Binance brokers.
Also Read: Best Crypto Tax Software & Calculators: Calculate Your Taxes in A Few Seconds.
Pionex Features.
As we mentioned, Pionex's team is keen on providing their users with the newest features in the automated trading world. In the following part, we will highlight Pionex's features.
Pionex provides over 16 trading bots.
Variety in trading bots allows you to choose the strategy that you would like to apply to your trades, whether it was high-risk or low-risk.
Pionex's GRID bot is their most famous bot. However, you can create any of the following bots:
Grid Bot.
Grid Trading profits from the ups and downs of the market. You set a Price Range for the bot, adjust how many Grids you want and as long as the price stays within your set range, the bot will always sell a portion when the price goes a bit up and buy a portion when it goes a bit down. It'll be perfect on a fluctuated sideways market.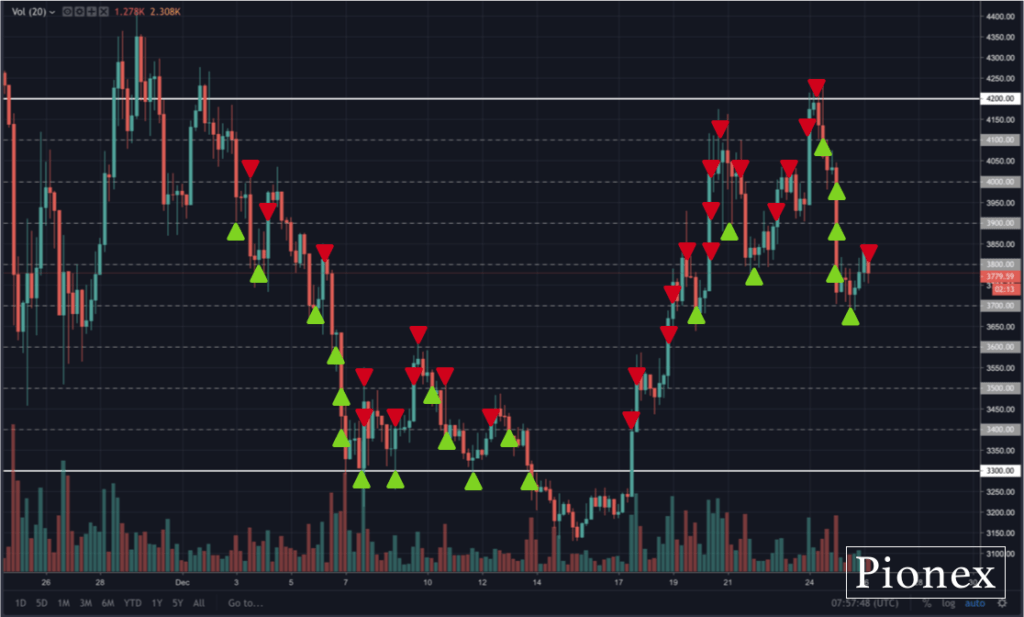 Reblancing Bot.
If you are optimistic about multiple coins at the same time and are willing to hold coins for a long time to gain value appreciation, the rebalancing bot helps you to hodl the coins.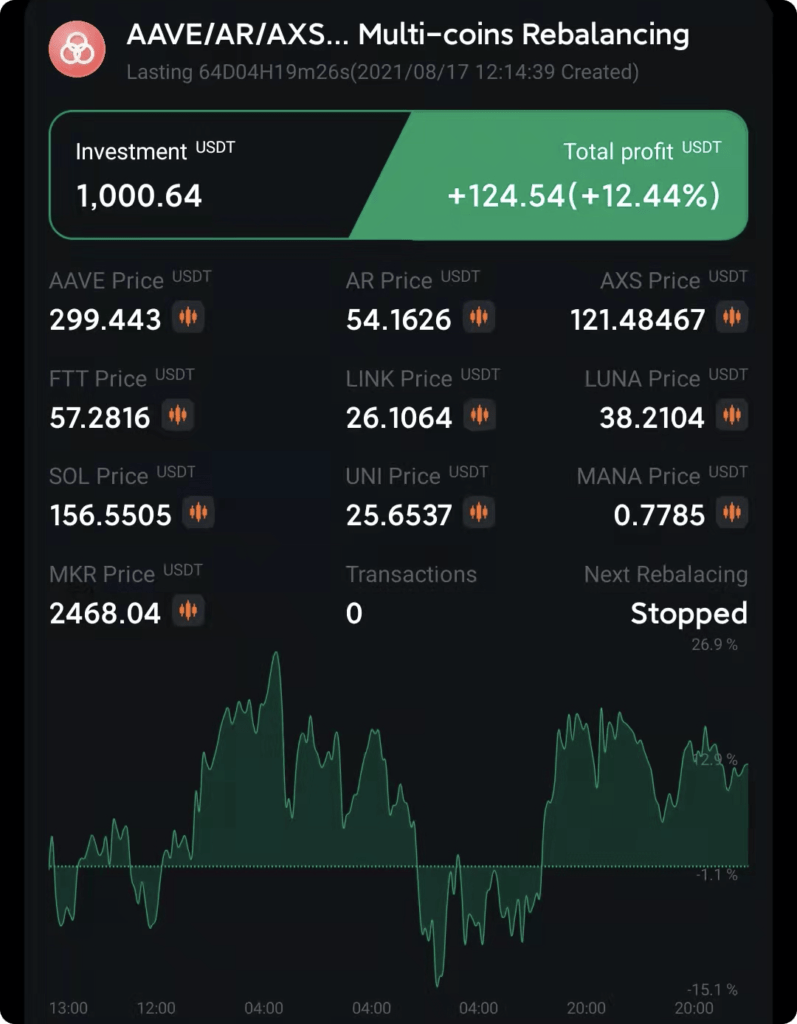 BTC/ETH Moon.
Simply, BTC/ETH Moon uses Pionex's grid trading bot technology. And according to the present currency price it intelligently suggests the parameter settings of the BTC/ETH Moon.
Reverse GRID.
The principle of the reverse grid is comparable to the principle of the grid. They both use the bot to buy low and sell high to perform arbitrage within a certain price range. The fundamental difference between them is that the unit of calculating the income is different.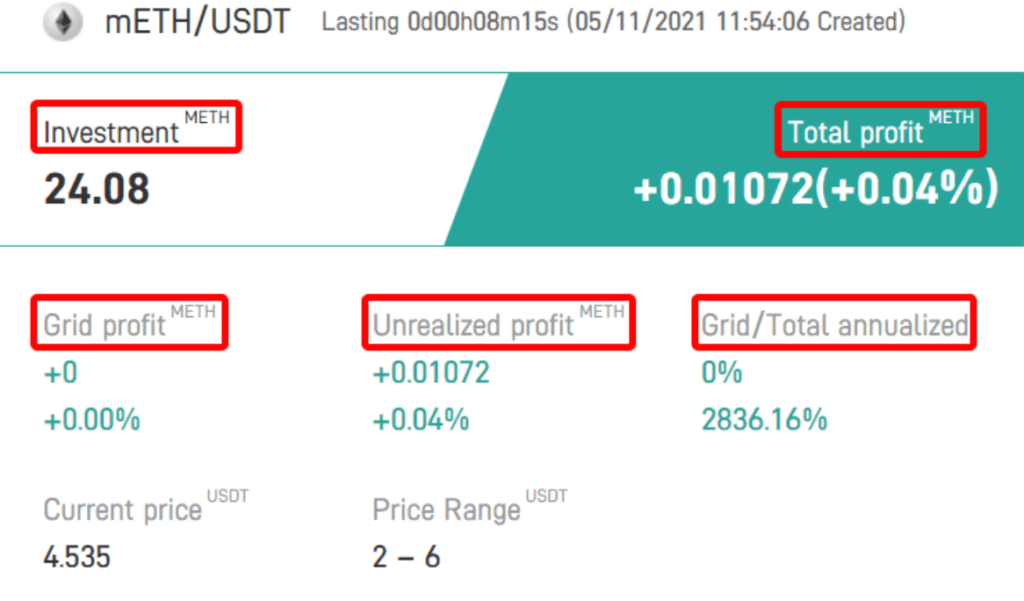 Infinity GRIDs.
The infinity Grid Bot is a developed version of Pionex's Grid bot. The Infinity Grid Bot will enable you to buy low and sell high 7/24 as it makes sure the total amount of the assets remains the same while the price keeps rising.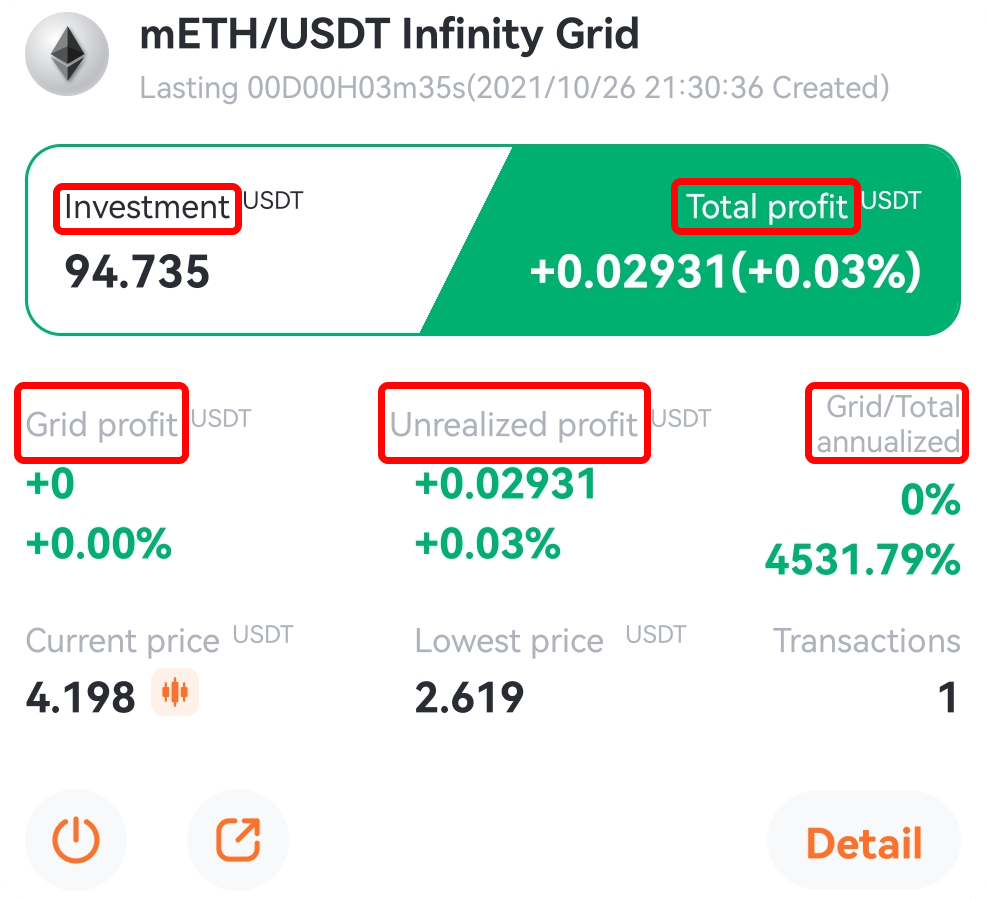 And there are more bots that you can create once we get you started with the platform after this Pionex review.
Very low fees.
The trading fee is the lowest compared to most of the major exchanges and automated trading platforms. The trading fee is only 0.05% for the maker and taker.
High security.
During the time of writing this article, Pionex has been operating for 933 days and still counting.
Mobile app.
You can manage your Pionex account on all devices. Download Pionex's app for iOS and Android.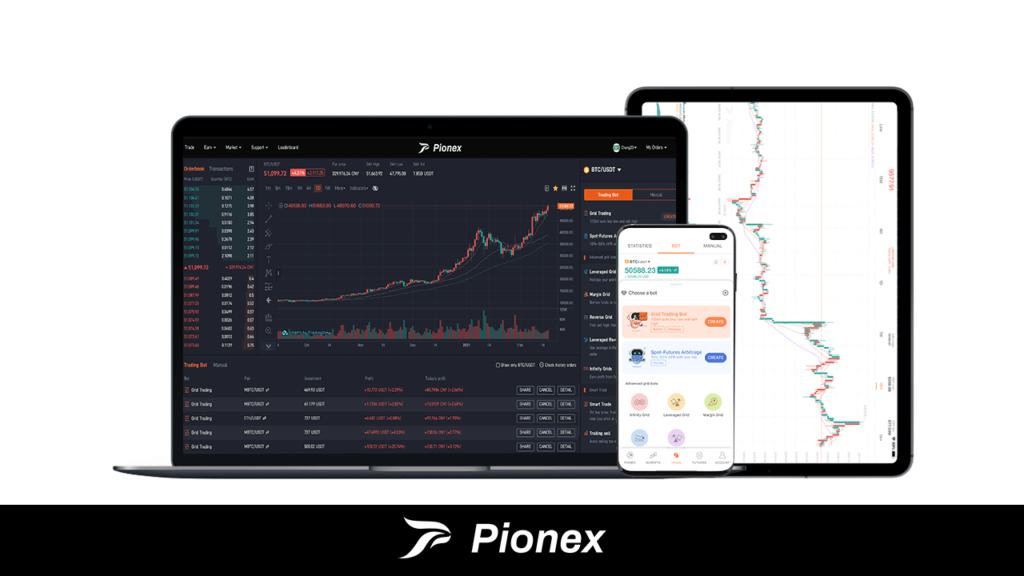 FAQ
Is Pionex easy to use?
If you have used an exchange or automated trading platform before, Pionex will be very easy to use. But, if it's your first time using such a platform, you will need some time in order to get used to it; however, the platform's UI is very friendly and responsive.
How much does Pionex cost?
Pionex is completely free to use. As we mentioned before, you will only pay 0.05% on your trades, there are no hidden fees.
Getting Started with Pionex.
During the following part of our Pionex review, we will demonstrate how to get get started with Pionex from A to Z.
Sign up on Pionex.
Firstly, head to Pionex's main page and click "Sign up", fill in your information, and then login into your account.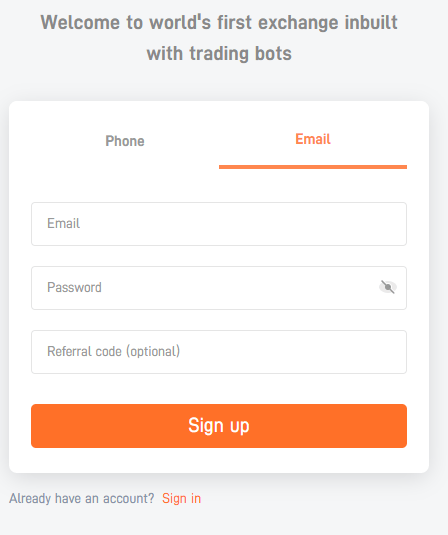 Deposit into your account.
In order to start trading on Pionex, you need to deposit crypto to your account.
Firstly, hover over your profile icon on the top right and click on "Deposit".
After that, choose the coin you would like to transfer, and you can send your assets to the displayed address. You can also choose on which blockchain you would like to make the transaction.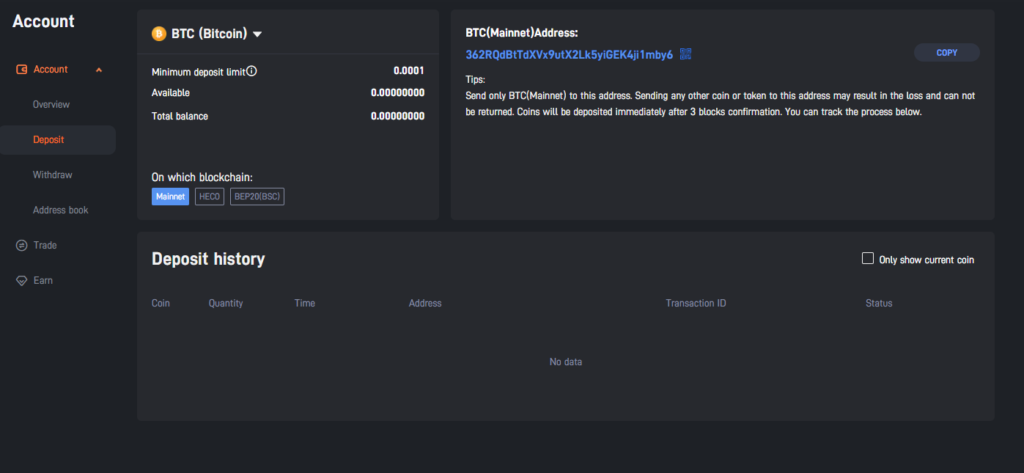 Manual Trading.
After filling your account with crypto, you can now start trading. If you are going for manual trades, click on "Trade" on the top left then click on "manual". Now you can place orders and explore markets.
Create Grid Bot.
Pionex is very rich with trading bots, which makes the platform really special. You can create any type of supported bots which we previously explained.
To create your first trading bot, click on "Trade" on the top left. After that, on the right menu, you can see a list of all the supported bots.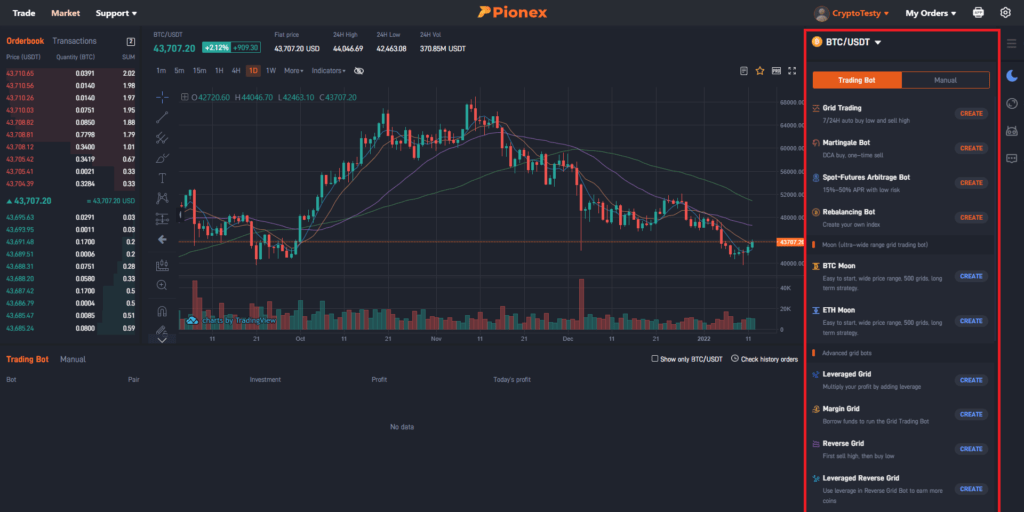 We will create a Grid bot for the sale of demonstration. Click on "Grid Trading" or any bot you'd like to create. After that, you can start entering parameters for your bot, or let Pionex choose the best setting for you.
Conclusion.
There is no doubt that Pionex provides something different that you will not find elsewhere. The platform is super user-friendly and Pionex's help center is full of information and guides on the available bots to assist you to choose what's best for you. We enjoyed our Pionex review, and we have summarized our experience in the following pros and cons.
Pros.
User-friendly
Avaliable on all devices
Free to use
Low fees
Over 16 bots avaliable.
Cons.
You can't connect Pionex to your exchange through an API key.
Pionex Alternatives.
There are lots of alternatives available for you to choose from. We have listed the best alternatives for Pionex and reviewed each one of them in detail. Make sure to check the available options in the boxes below.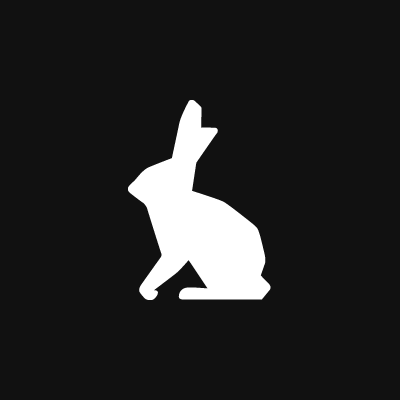 HaasOnline
HaasOnline is one of the world's most advanced automated crypto trading bots. The platform's primary purpose is to provide a way of making fast, reliable, and profitable deals across all of the supported exchanges.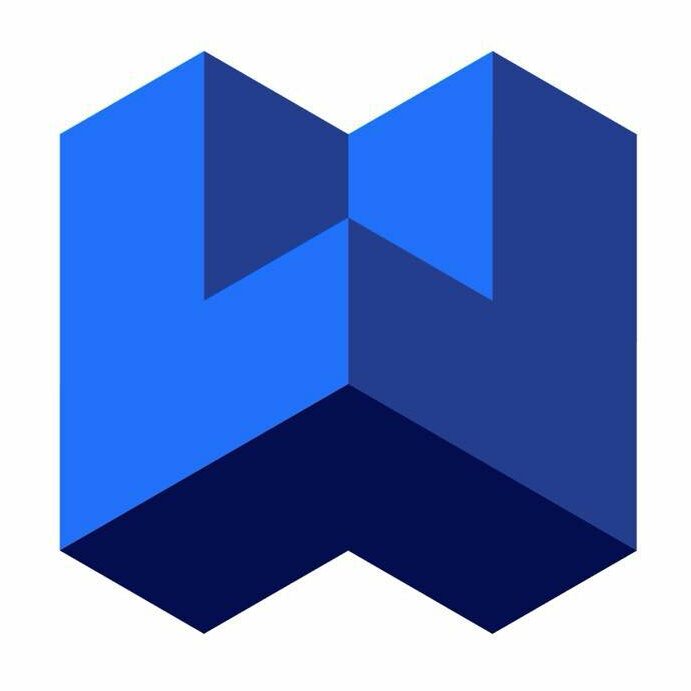 WunderTrading
WunderTrading allows you to start trading and investing in crypto seamlessly. Copy traders, trade using the advanced trading terminal, or create a fully automated trading bot using TradingView.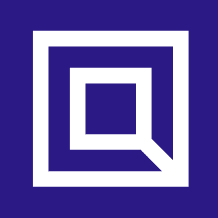 Quadency
Starting at 39$ with a free plan. A fresh approach to crypto with an all-exchanges-in-one trading platform.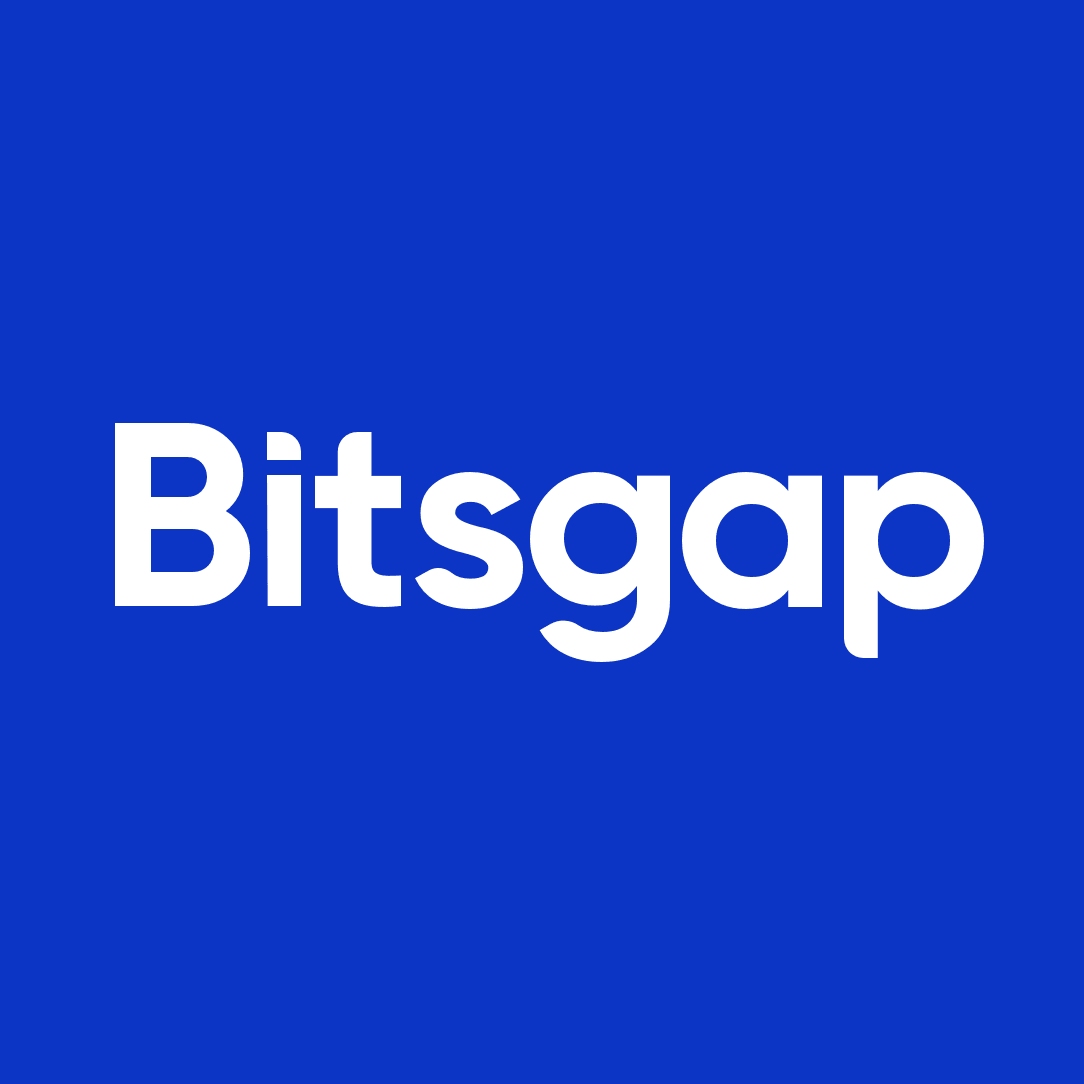 Bitsgap
Starting at 19$ with a free plan. All-in-one trading platform for your Bitcoins and other Cryptocurrency. Trading, Portfolio, Arbitrage, Signals, Demo, and Bots.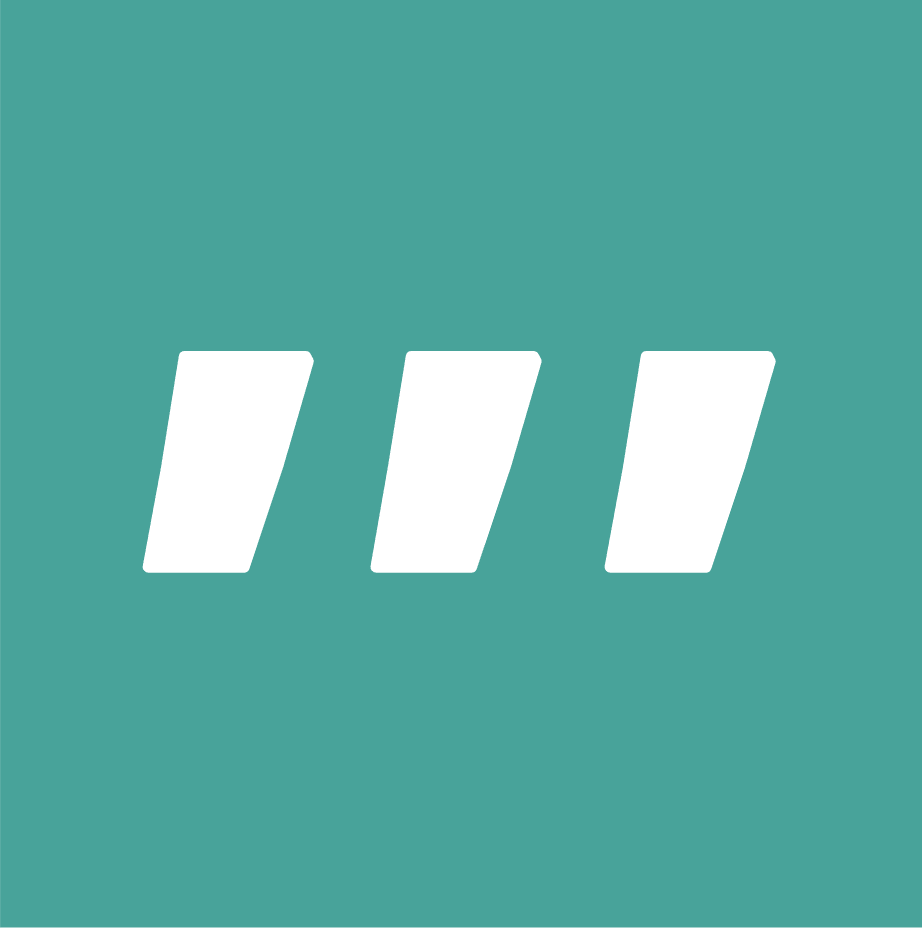 3Commas
Starting at 14.5$ with a free plan. Smart tools for cryptocurrency investors to minimize risks, limit losses and grow profit across multiple exchanges.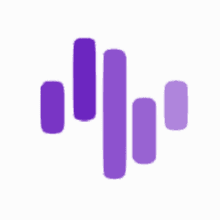 Zignaly
Free To Use, 100% Delegated and Performance-Based, by copying expert traders under the profit-sharing model.
Finally, we'd love to hear from you in the comments section below, make sure to share your thoughts on this Pionex review with us.