Founded in 2012, Bitfinex was one of the first professional platforms set up to accommodate the booming interest in cryptocurrency trading.
Bitfinex Review And Best Alternatives
In this article, Bitfinex review, we're looking at one of the most immeasurable crypto exchange platforms that you can get a lot out of.
Indeed, exchange platforms have been gaining popularity among new and expert traders. That alone comes with the fact that exchange platforms have made trading much more accessible and more straightforward. As a result, an incredible daily volume is traded on all exchanges, including small ones. But Bitfinex remains one of the top exchanges.
Launched in 2013, Bitfinex proved itself as one of the top exchange platforms that always attracts traders worldwide. However, if you're a U.S. resident, Bitfinex has recently disconnected its servers from the USA.
About Bitfinex.
Bitfinex is a crypto asset trading platform offering state-of-the-art services for crypto traders and global liquidity providers. Founded in 2012, Bitfinex was one of the first professional platforms to accommodate the booming interest in cryptocurrency trading.
Also Read: KuCoin Review and Best Alternatives.
Bitfinex Features.
Of course, Bitfinex's success didn't come out of nothing. Indeed, Bitfinex features played a significant role in the platform's progress. That's why in the following part of our Bitfinex review, we're demonstrating all of Bitfinex's features.
Exchange.
Bitfinex offers to order books with top-tier liquidity, allowing users to easily exchange Bitcoin, Ethereum, EOS, Litecoin, Ripple, NEO, and many other cryptos with minimal slippage. Also, Bitfinex boasts a suite of order types to help traders take advantage of every situation.
Advanced Order Types
Bitfinex facilitated orders by adding advanced order types to their trading terminal. You don't need to enter repeated orders, which can be very tedious. They created the Scaled Orders tool, enabling traders to focus more on the strategy instead of spending time on manual entries.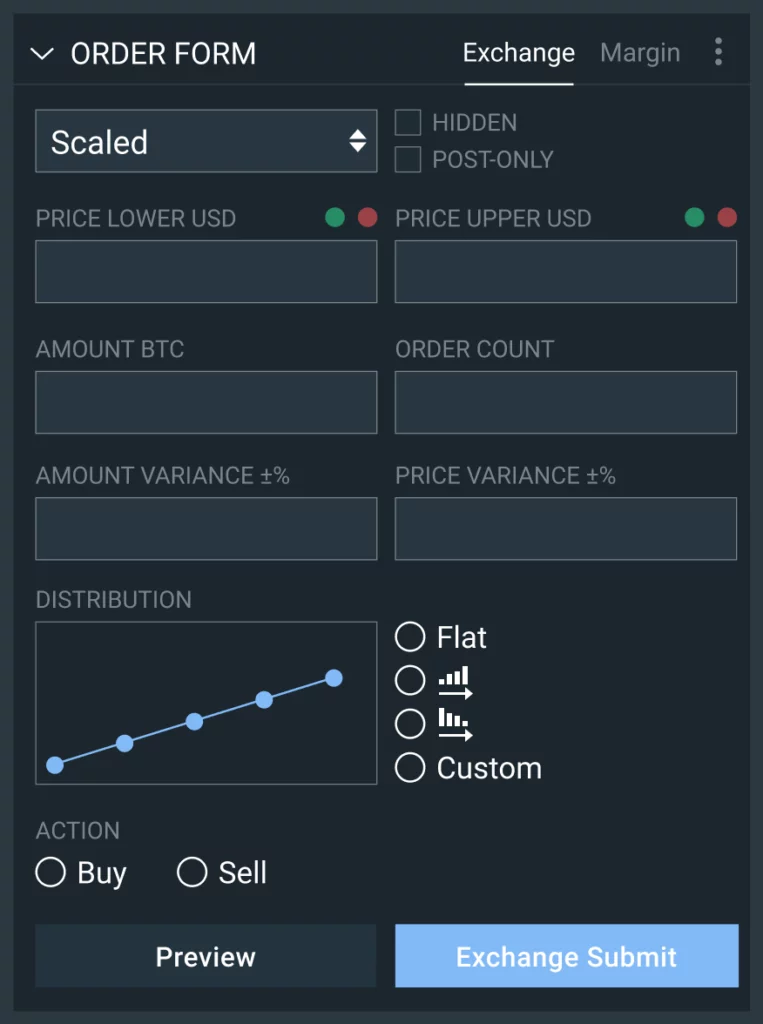 Paper Trading.
Novice traders might be afraid of pushing real funds into the market, so Bitfinex added the paper trading feature to the platform. Traders can try different strategies on the current market changes to learn what's the best to do with real funds.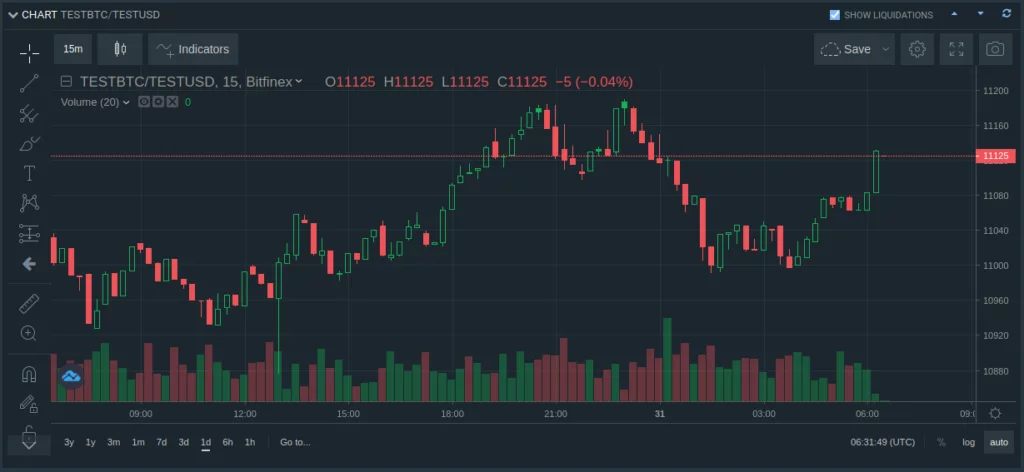 Honey Framework.
Bitfinex has created the honey framework to make automated trading strategies accessible to traders. Moreover, their recent developments have made it much more manageable to use without any coding knowledge or developer know-how.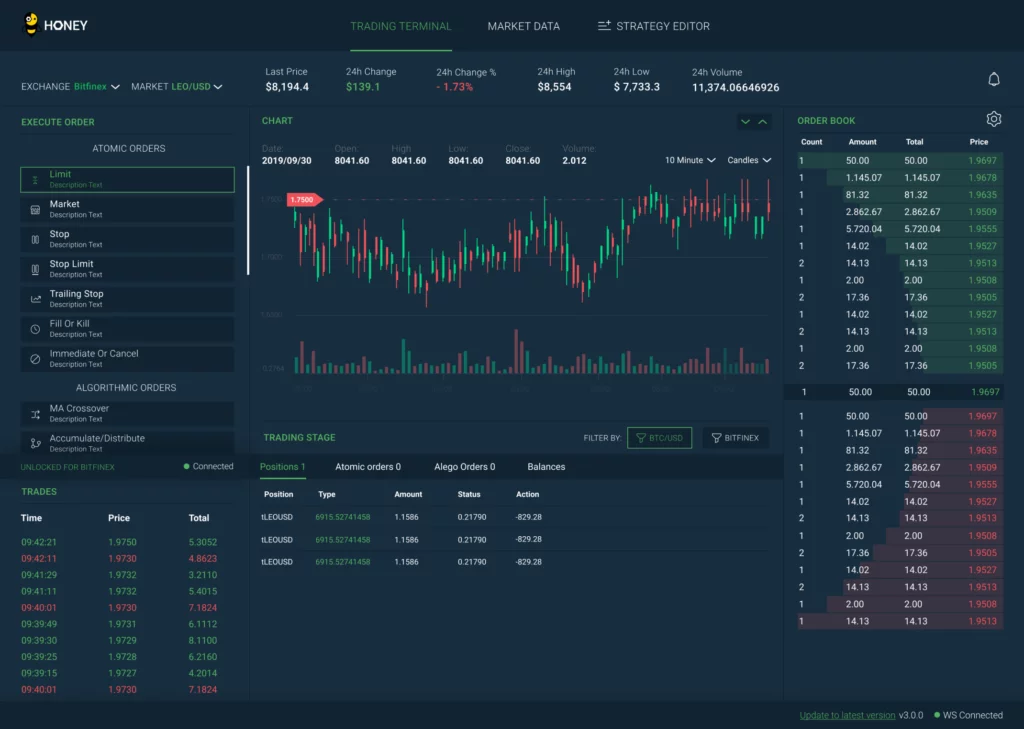 Advanced Chart Features.
Good news for technical traders. Bitfinex facilitates a visual trading experience with advanced charting functionality. It allows traders to visualize orders, positions, and price alerts, tap to modify order properties, and annotate their trading strategy.
Supported Cryptocurrencies.
Being a significant exchange, Bitfinex supports all the major and minor cryptocurrencies.
FAQ.
Is Bitfinex Easy to Use?
Bitfinex's U.I. might be overwhelming at first glance. However, if you've made trades before on other exchanges that have given you the experience of placing orders, Bitfinex will be simple and easy to get used to.
Is Bitfinex Safe?
Yes, Bitfinex has a bank security level to keep your assets safe. Also, you can enable multiple security verifications like 2FA and email verification.
What are Bitfinex Fees?
Bitfinex has relatively low fees on trades.
Starting on Bitfinex.
Bitfinex made their sign-up process to maintain high security on the inside. That is why in the following part of our Bitfinex review, we're taking you through the process of starting your account and generating an API key.
Create Your Account.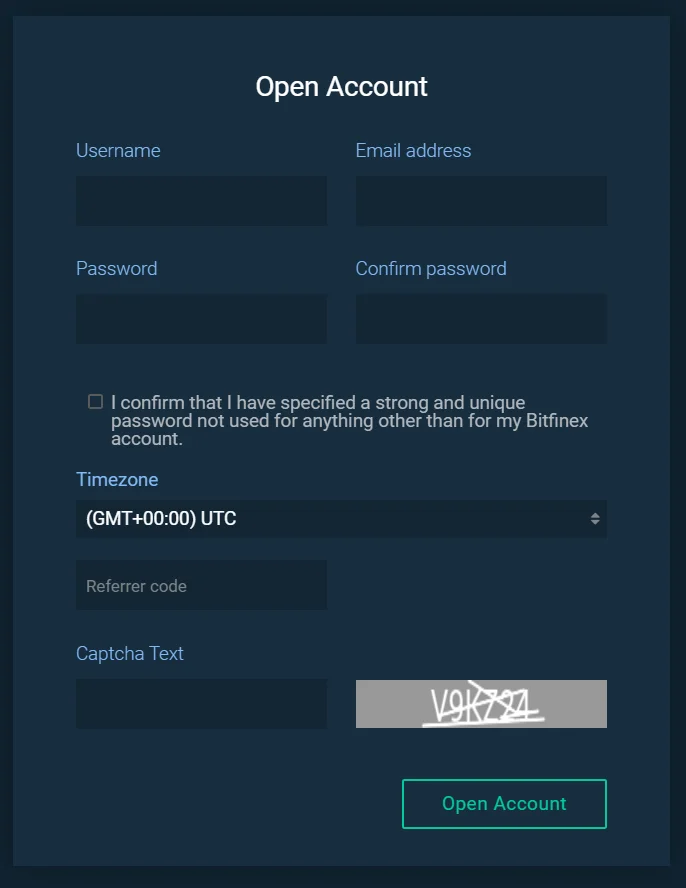 First, visit Bitfinx's main page and click 'Sign up' to fill up your information.
Verify Your Account.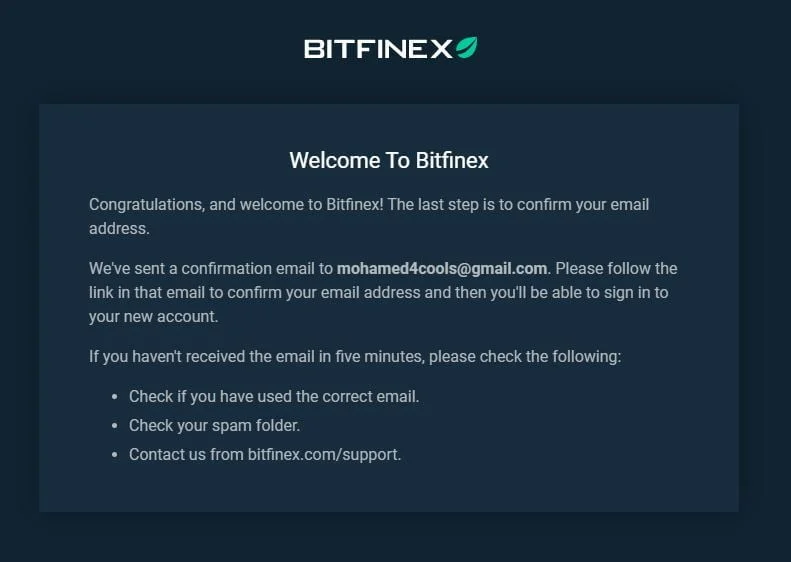 After filling in your information, visit your email and look for an email for Bitfinex's team with a link to log into your account.
Deposit and Withdraw.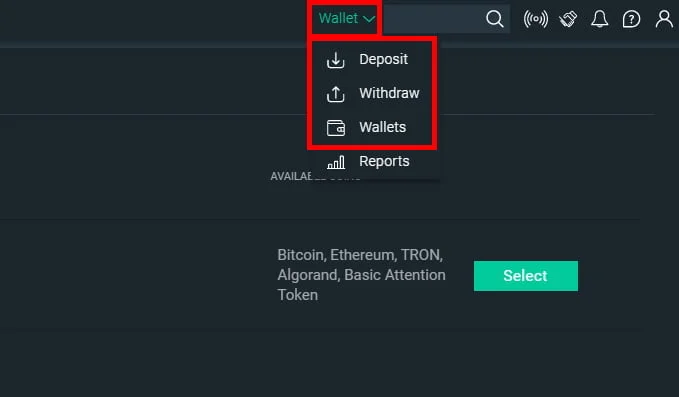 Bitfinex offers multiple payment solutions, so you can easily buy crypto through their platforms. Also, your Bitfinex wallet allows you to receive different assets and keep them on your Bitfinex account.
All you need to do is hover over 'wallet' on the top right, then choose whether you want to deposit, withdraw, or view your wallet.
Trade on Bitfinex.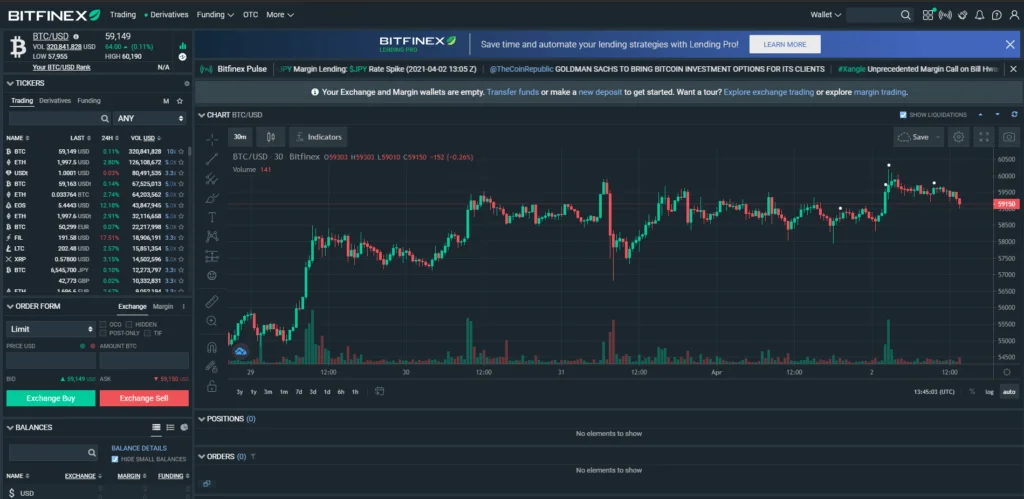 To start trading on Bitfinex, on the top menu, click on trading, and then Bitfinex's trading terminal will open up, and you can proceed with placing orders.
Create An API.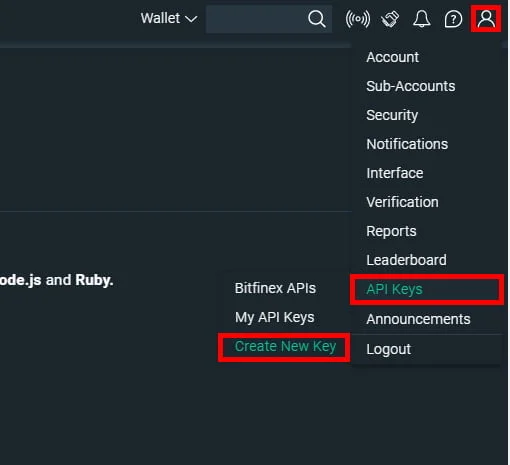 API keys are essential and used widely by automated trading platforms. And to create your API key on Bitfinex, Start by hovering over the top-right profile icon, then 'API Keys,' 'Create New Key.'
Conclusion.
There's no doubt that Bitfinex is one of the most trusted exchanges. However, there are some things that we didn't like about Bitfinex, more in Bitfinex's pros and cons.
Pros.
Highly trusted
High leverage at derivatives
Unlimited withdrawal
Many payment options
Cons.
Demanding verification process
The wallet services are pretty basic.