In this article: LocalBitcoins review, we're reviewing LocalBitcoins P2P platform and explaining how you can exchange your crypto assets to your fiat currency.
Of course, it's not that easy to connect with traders that are willing to buy crypto locally. Although it might be easy to find ones on social media, there still will be some trust issues. That's where Peer-to-Peer platforms come to play.
P2P platforms connect buyers and seller and assist them in performing their trades securely. Not only it assures a successful payment, but also it shows you platform-related information to let you know how much you can trust the person on the other side.
Table of Contents
About LocalBitcoins
LocalBitcoins.com is one of the leading peer-to-peer Bitcoin trading platforms in the world. It is their mission to make Bitcoin accessible anywhere around the globe.
Also Read: Bitfinex Review and Best Alternatives.
LocalBitcoins Features.
In general, what traders are looking for in P2P platforms, and so did we during our LocalBitcoins review, is security and payments methods. And more about that in LocalBitcoins features list.
Payments Solutions.
Because sellers can choose the way they want to pay, buyers will find variety in payment methods, and they're free to choose the method they want.
Also, all trades are protected by escrow to prevent scamming and ensure quality.
Communication.
LocalBitcoins allow both the seller and the buyer to chat. In that chat, you can choose your payment method with the buyer or get information from the seller to pay to them.
Reputation.
On each seller/buyer page, you can see feedbacks about that person from previous clients. Therefore, you can avoid suspicious ones.
Supported Cryptocurrencies.
LocalBitcoins supports Bitcoin only. However, you can transfer your assets into Bitcoin using any exchange platform then you can sell Bitcoin.
FAQ.
Am I Protected From Being Scammed on LocalBitcoins?
Yes, as all online trades are protected by escrow. When a trade starts, Bitcoins' amount for the trade is automatically reserved from the seller's LocalBitcoins Wallet. This means that if the seller runs away with your money and does not release your Bitcoins, LocalBitcoins.com support will release the Bitcoins to you from escrow. If you're selling Bitcoins, never release the Bitcoins before you know that you have received money from the buyer.
Is LocalBitcoins Easy to Use?
Yes, you can easily connect with sellers or buyers and choose your preferred payment method. Despite LocalBitcoins UI being primitive, we found it efficient and easy.
How Much Is LocalBitcoins Fees?
Registering, buying, and selling Bitcoin is completely free on LocalBitcoins. But, LocalBitcoins users who create advertisements are charged a 1% fee for every completed trade.
Starting with LocalBitcoins
In fact, LocalBitcoins is a simple P2P that you start selling/buying once you've registered yourself. In the following part of this LocalBitcoins review, we're illustrating how you can buy or sell on LocalBitcoins.
Sign-up on LocalBitcoins.
Firstly, visit LocalBitcoins page here and click on 'Sign-up' on the top right and submit your information.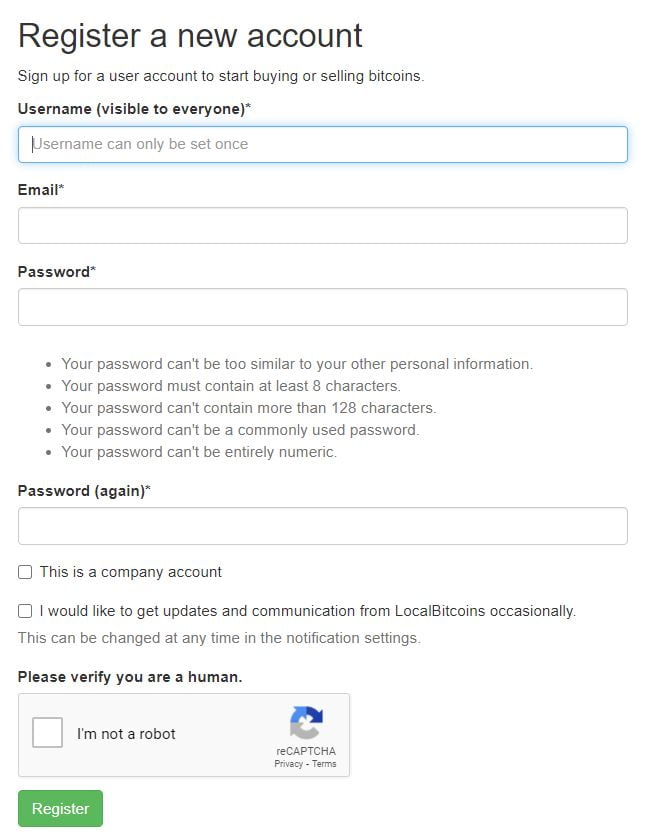 Verify Your Account.
Once you've signed-up, check your email for a verification link from LocalBitcoins team.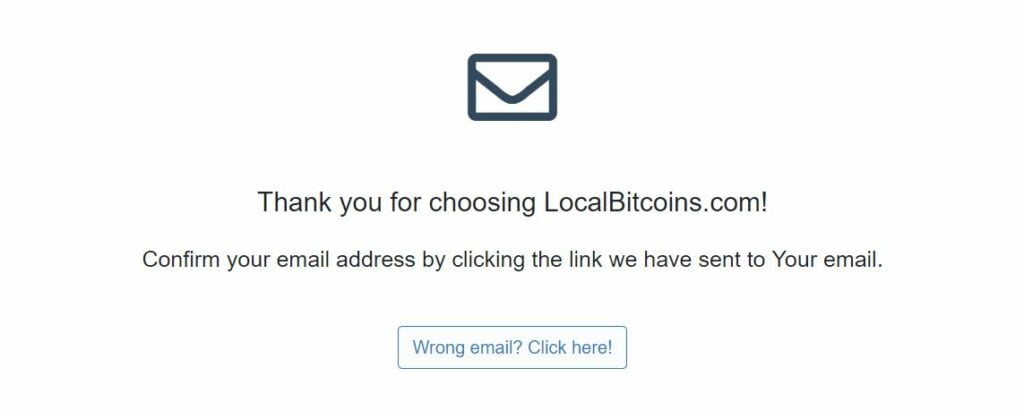 After that, you need to enter further information for verification.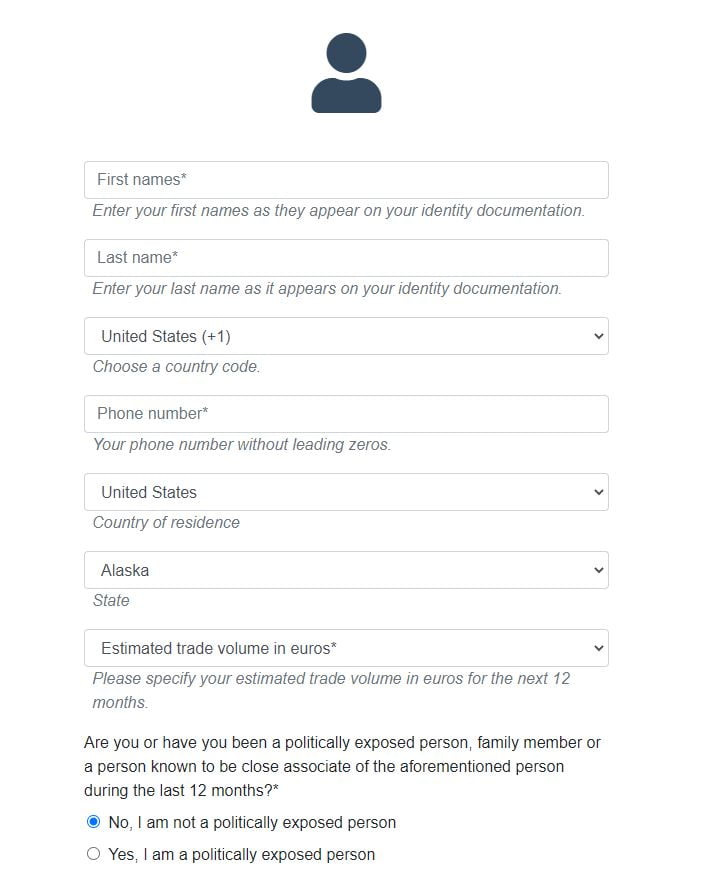 Then, enter your phone number for an SMS verification as well.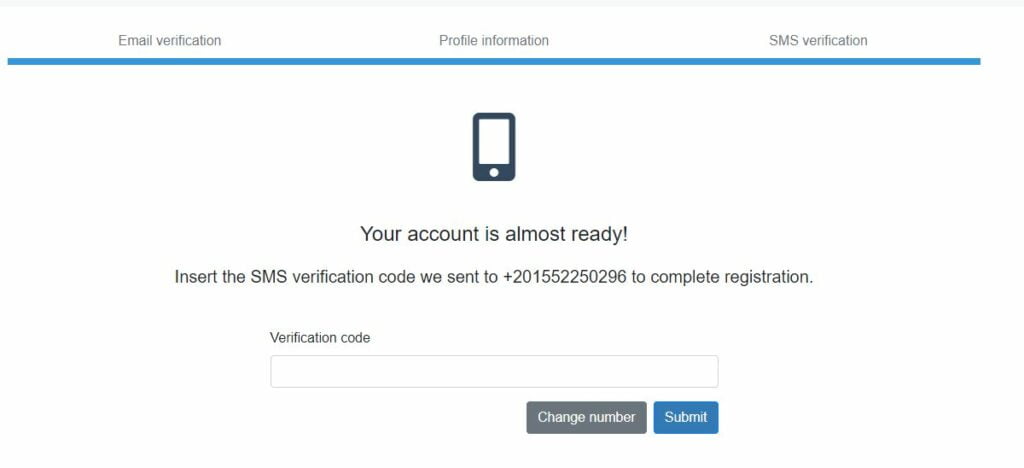 Once done, we can start buying and selling Bitcoins.
Buying Bitcoins on LocalBitcoins.
Firstly, Go to the main page, and in the search box, fill in the form with the amount you want to buy in your currency, your location and choose a payment method. If you're unsure how you wish to pay, select "All online offers" as your payment method.

Secondly, From the list, choose one from a trader with a good reputation score and a high amount of trades.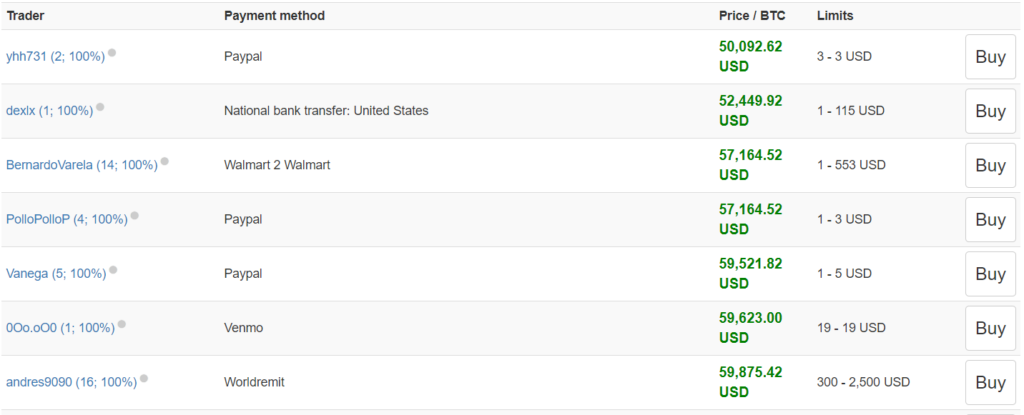 Once you have made the payment, click the I have paid button. Once the trader verifies that you've paid, escrow will release your Bitcoins, and they are instantly available in your LocalBitcoins wallet.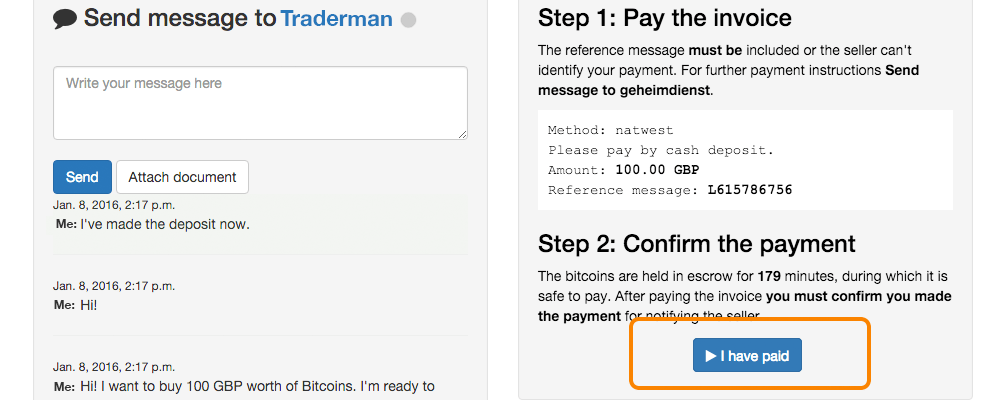 Selling Bitcoins on LocalBitcoins.
To start selling Bitcoins, you need to deposit Bitcoins into your LocalBitcoins' wallet. On the top right clock on 'Wallet', click on 'Receive' and deposit into your account.
Firstly, on the top menu select 'Quick Sell' and you can choose your preferred payment method.

Now, select an advertisement to proceed with.

Enter the amount you're willing to sell either in USD or BTC.
Now, a trading request will be sent to the trader, and once they accept, you can start trading, and you can release your BTC once you've received your money.
Conclusion.
P2P platforms offer flexibility in prices and quick trades. Also, LocalBitcoins is one of the best P2P platforms, there's no doubt. However, here's our list of LocalBitcoins pros and cons.
Pros.
Variety of payment options
Escrow service
Reputation ratings
Cons.
Alternatives.
There are various platforms that you can choose between to sell or buy cryptocurrencies. Here are the best alternatives for LocalBitcoins.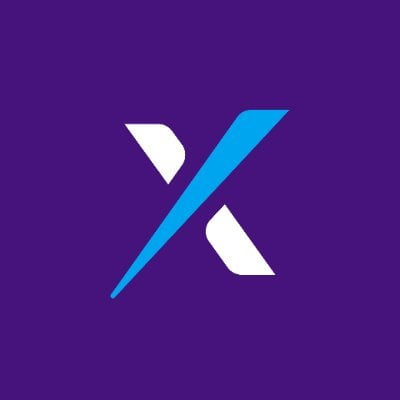 Paxful
Buy and sell digital currencies in an easy way. Once you get your Paxful account, you can start accepting payments and earning money.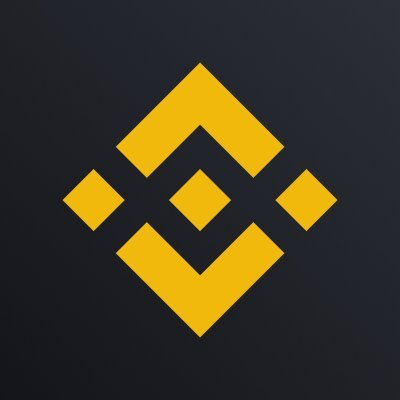 Binance
Advanced Spot and P2P trading platform. Supports more than 740 cryptocurrency and fiat pairs, like Bitcoin, Ethereum, Litecoin and Binance Coin.
Finally, we'd love to hear from you in the comments your opinions about this LocalBitcoins review. What are your thoughts on LocalBitcoins?