Crypto trading automation platforms make Trading much more accessible, smarter, automated, and more efficient. In this article, we will review Quadency and talk sense.
Table of Contents
About Quadency.
Quadency is a multi-exchange crypto asset management platform and professional trading bot.
Link all your exchange accounts together to get a holistic picture of your holdings. In addition, you can make regular trades that you would typically do on your exchange account. Very easy.
That's what Quadency offers you. Not only that, but you will have a variety of automated bots without any need to code. Only enter your parameters, and you are good to go! With many automated trades strategies, Quadency will help you make the best of your trades.
Features.
Dashboard.
Firstly, in the Quadency review, Dashboard. It works seamlessly. Showing you all your holdings across all your exchanges with a graphical overview. And you have the luxury of choosing whether you want to see the context of a specific account or your entire portfolio.
Based on your previous trades, performance charts will show you the historical value of your portfolio.
All values are shown in USD, but you can switch that to any preferred currency.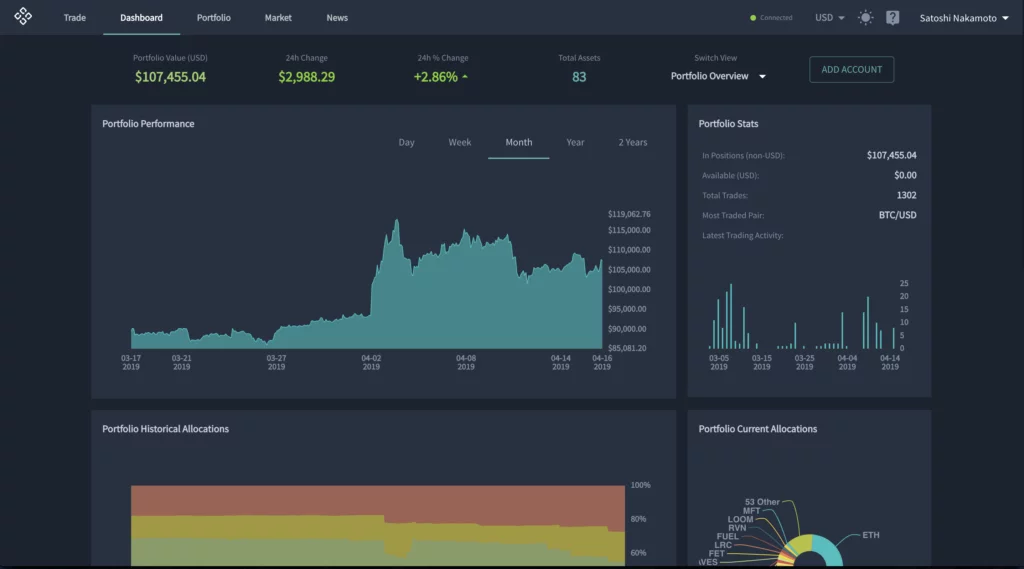 Backtest.
We can't make a Quadency review without mentioning Backtesting.
Simulate bots strategy before committing real funds. It will show you the strategy's performance in a past period, assuming that if it worked before, it's more likely to work again. However, if not, then it has a low chance of working again. As a result, it'll help you maximize your profit by choosing the best strategy.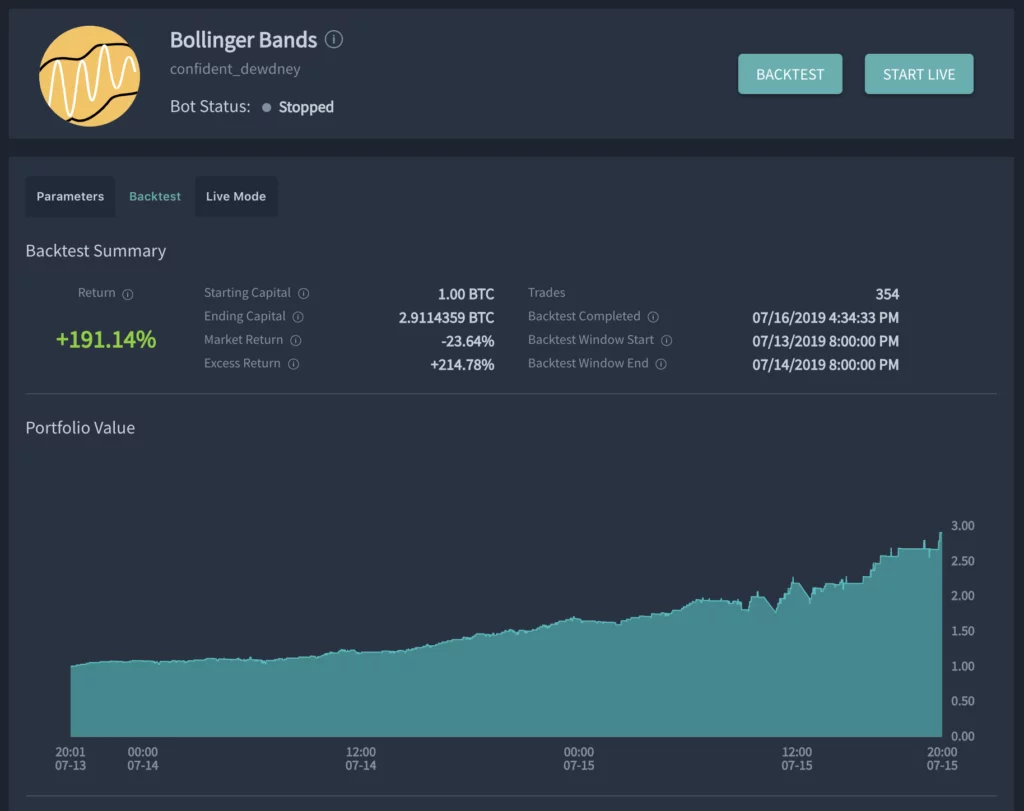 Portfolio.
shows you a live-generated look at your holding. And just like Dashboard,, you can choose whether you want to see all your holdings combined or for a specific exchange account.
The portfolio will show a lot of data to maximize your view.
Asset: You'll see the full name and symbol of the cryptocurrency.
Total: Shows you how much of an asset you own.
List Price: Real-time average price of the asset.
Avg. Cost Basis: Shows you, in average, how much you paid to get your holdings.
Market Value: the current liquidation value of the given asset.
Cost Basis: the total cost of acquiring the currently held quantity.
Total Return: the overall gain or loss from holding the asset.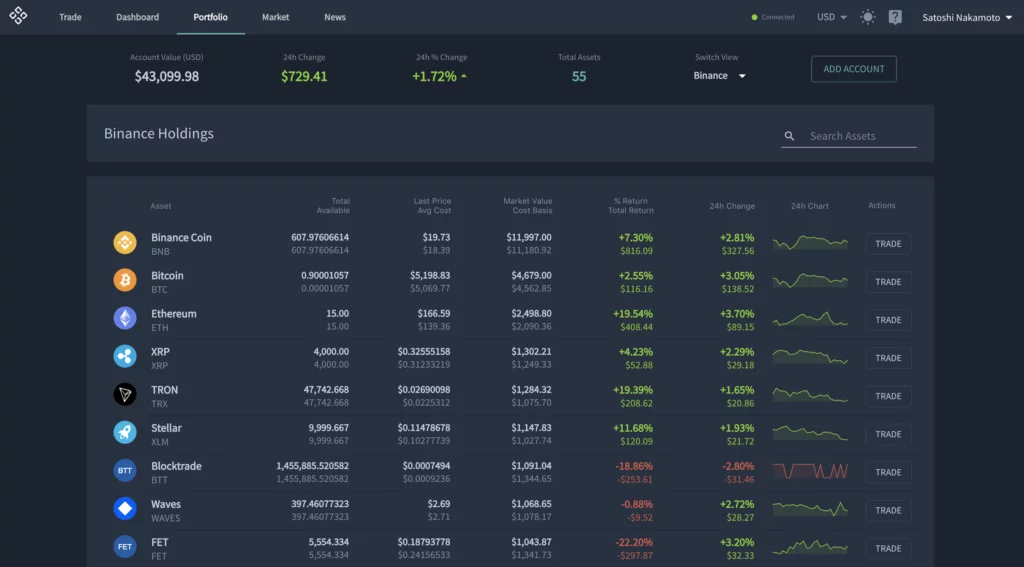 Automated Bots.
Bots in Quadency are unique. That is to say, You'll be able to automate all your trades on a strategy of your choice. You'll be able to apply it to all your exchange accounts connected. And they have various bots like:
Portfolio Rebalancer, Grid Trading Bot, Market Maker Bot, Smart Order, TradingView Bot, Multi-Level RSI, MACD, Mean Reversion, and Accumulator.
Supported Exchanges.
And most importantly, Quadency supports most of the major exchanges. And with official partners, you'll get unlimited trading in any plan, plus exclusive bonus offers such as Free upgrade to Quadency Pro.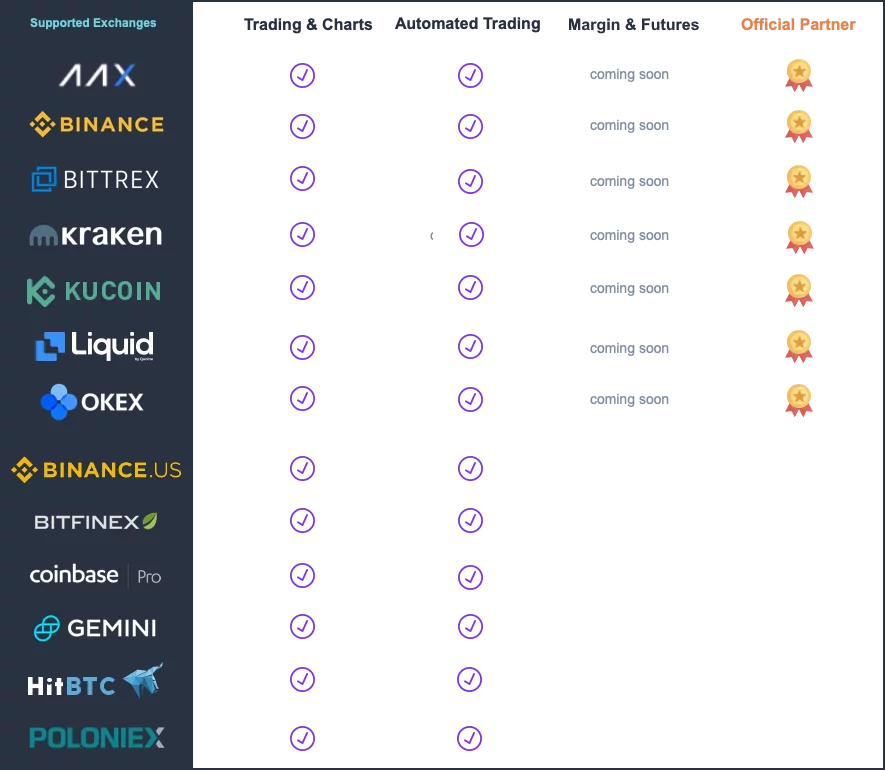 Pricing and fees.
New, simplified pricing will be announced in the coming months. Until then, Quadency is 100% free, period.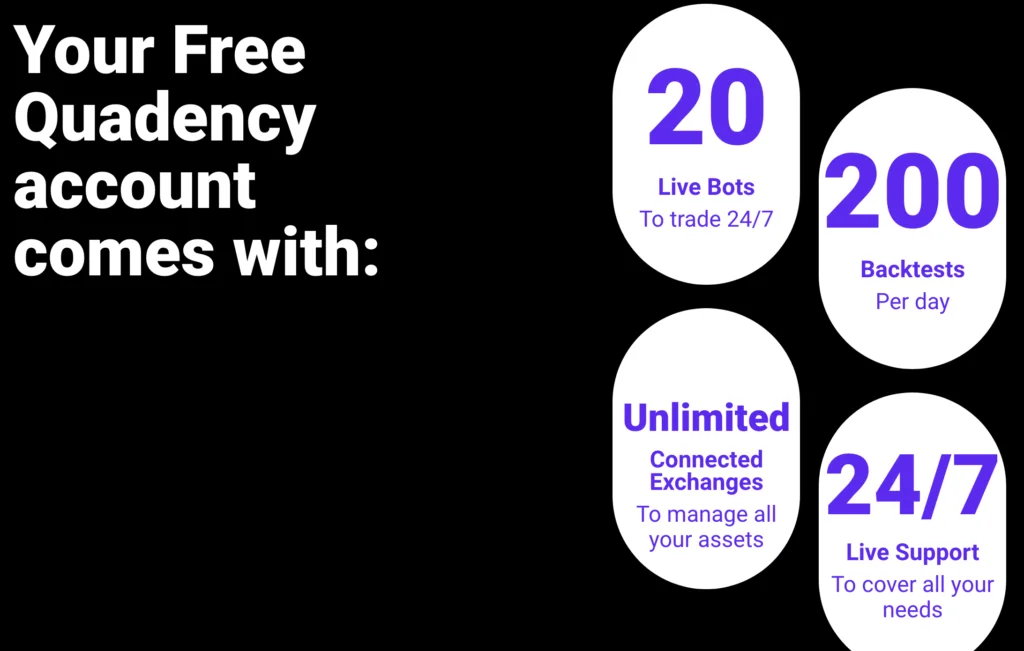 How Secure is Quadency?
Quadency is secure! Quadency offers you two-factor authentication for all your accounts.
Also, Quadency recommends their users generate exchange API keys with limited permissions. Granting their systems only the access required by the user.
Ease of Use.
Very easy and straightforward. You'll be able to do all your regular exchanges as we motioned, With the help of many tools to improve your trading decisions.
Get Started on Quadency.
Create an Account.
Go to Quadency > Signup and start your account. We recommend a strong, unique password. After submitting your email and password, you will receive a verification link on your email.
Connect your exchange.
You can connect exchange accounts to Quadency very quickly, all you have to do is go to Quadency linked accounts, Click on add account, then Choose exchange account. To find your exchange click on connect. Then, enter the API key you generated before.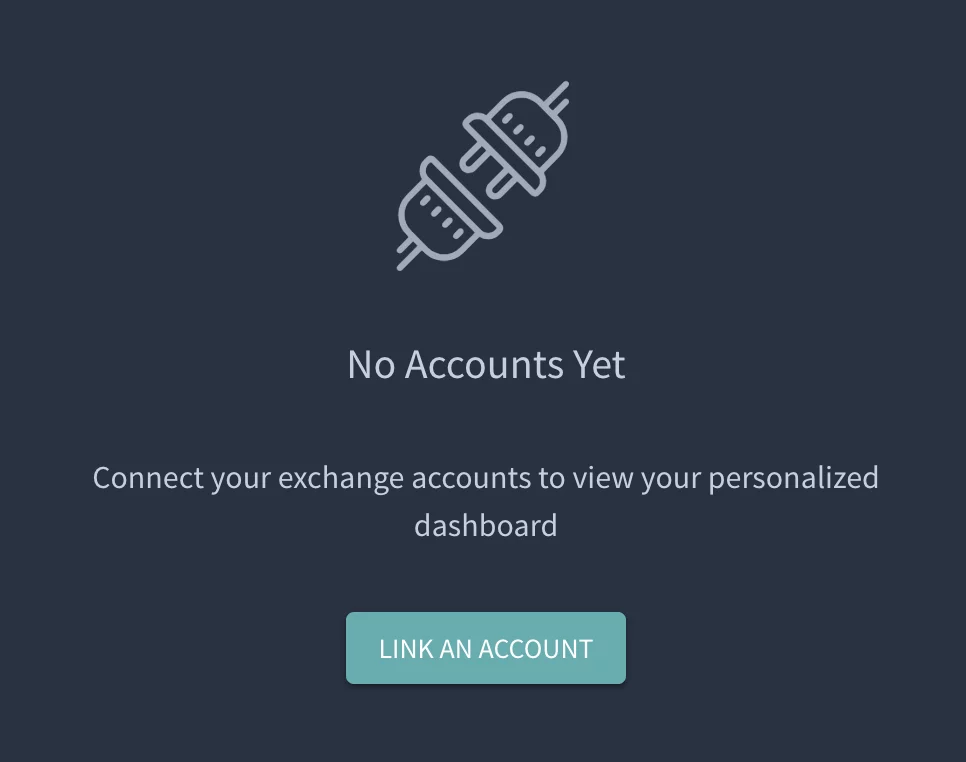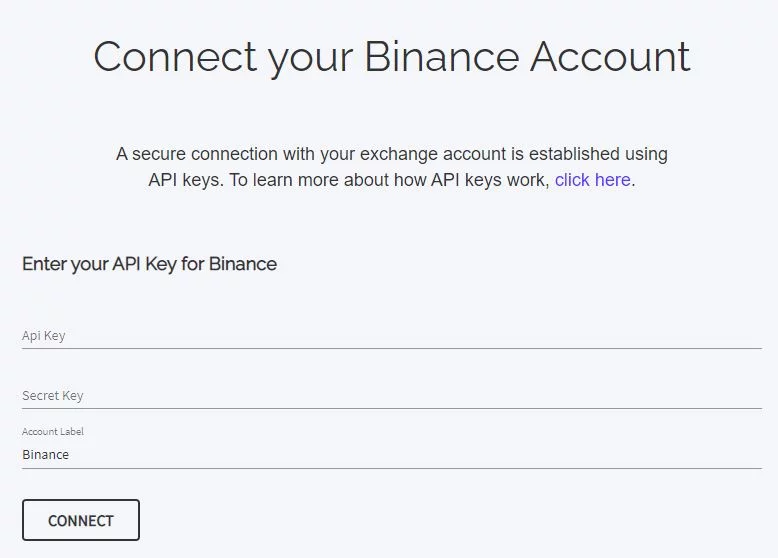 Select a Bot.
Many bots are available on Quadency. To select a bot go to Quadency bots and choose the bot you want.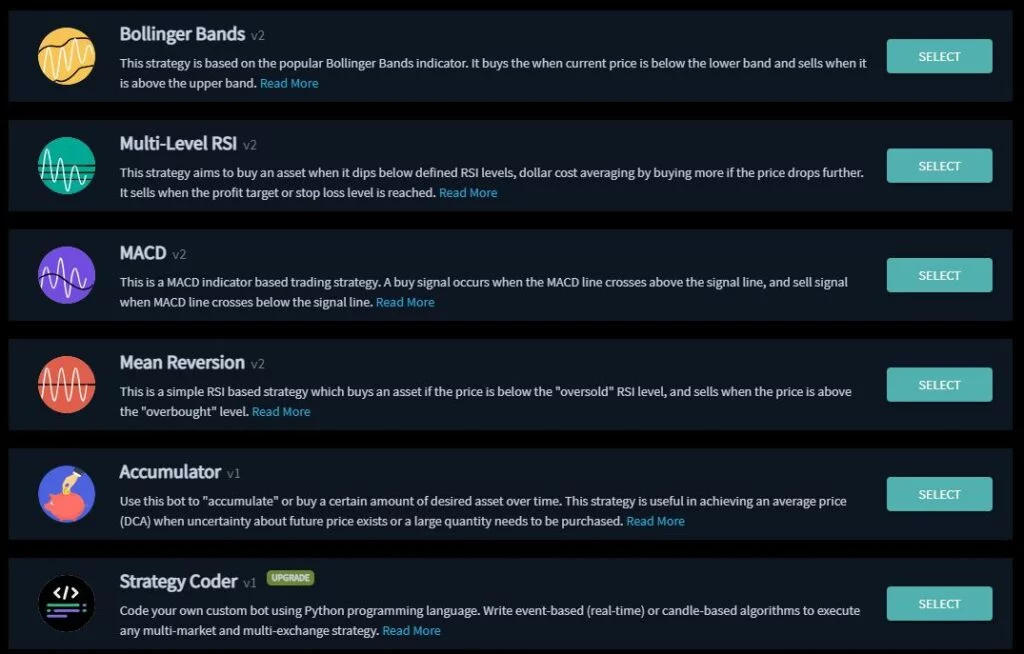 Once the bot is selected, you can start entering parameters and choose whether to go live or backtesting.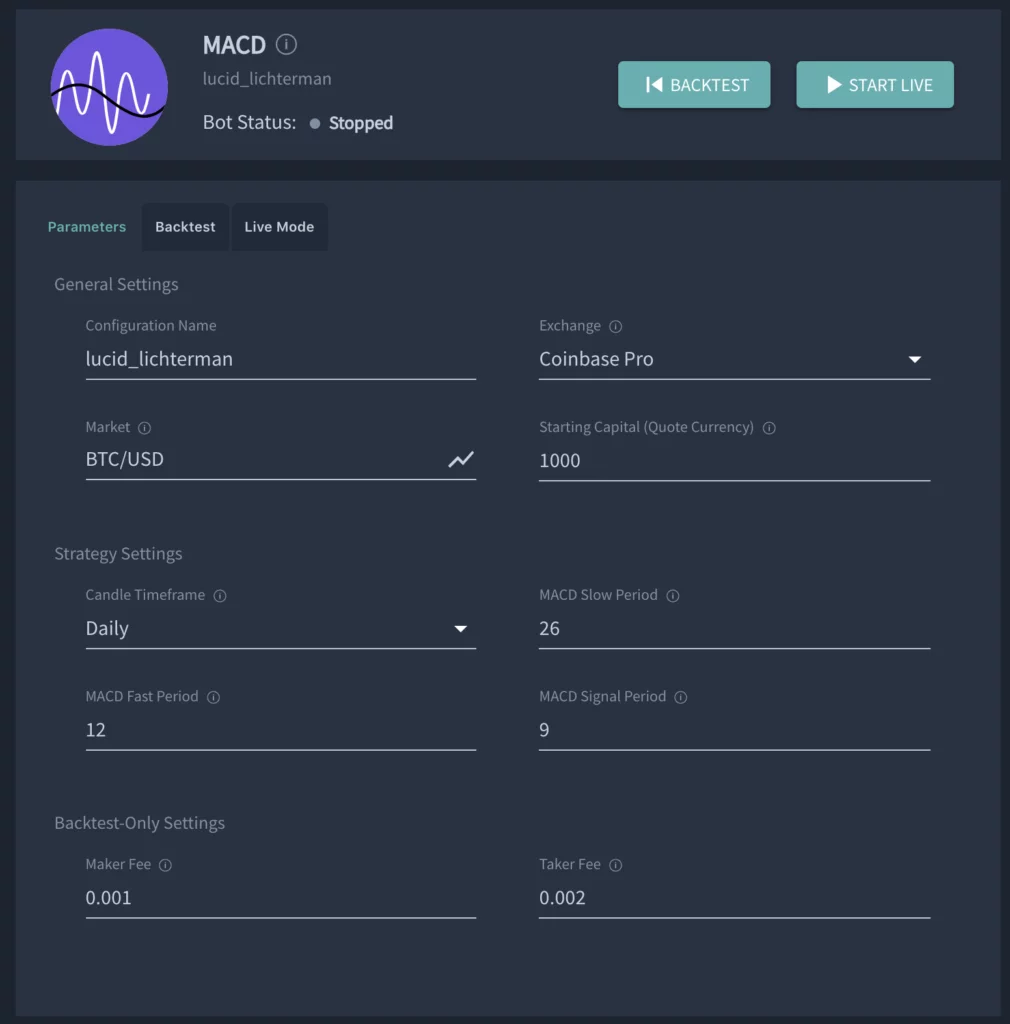 Conclusion.
In conclusion, We think Quadency is one of the best platforms in 2021. It is legit and separates itself from regular cryptocurrency exchanges.
Pros.
All-in-one crypto trading platform.
We have automated trading bots.
Visual portfolio manager.
Cons.
Quadency Comparison and Alternatives Options.
If Quadency isn't your type, We provide you with platforms that are Likewise.
Starts at $23.00 per month

Description:

All-in-one trading platform for your Bitcoins and other Cryptocurrencies. Trading, Portfolio, Arbitrage, Signals, Demo, and Bots.

Starts at $19.00 per month with a free plan

Description:

Manage all your exchange accounts, use market-making and exchange/market arbitrage, and simulate or backtest your trading.

Starts at $22.00 per month with a free plan

Description:

Smart tools for cryptocurrency investors to minimize risks, limit losses and grow profit across multiple exchanges.

Description:

Dealerify serves as a multi-functional tool for Trading, Copy Trading, and Auto Trading, specifically designed to foster the growth of the social trading industry within the cryptocurrency realm. Their primary objective is to support traders operating in the captivating world of digital currencies by offering a wide range of diverse and appealing services.

Description:

Pionex is one of the world's 1st exchange platforms with 18 Free trading bots. Users can automate their trading 24/7 without always checking the markets.
Ultimately, make sure to check our review for TradingView. Also, make sure to share your thoughts with us in the comments section below.