Manual trading requires lots of skills and practice. But now, automated trading made life much easier. In fact, over 70% of shares traded on the U.S. stock exchanges are coming from automated trading.
That number means a lot. It reflects how people now trust and prefer automated trading to manual trading. That's why in this article, we'll review one of the best and most unique automated trading platforms, Coinrule.
Table of Contents
About Coinrule.
Coinrule empowers traders to compete with professional algorithmic traders and hedge funds. No coding is required. However, you can use precise entry, exit, and money management rules. Not only that it is simple and easy to use, but also it comes with various other features like backtesting, technical analysis, and stop-loss.
Also Read: Best Cryptocurrency Trading Bots.
Coinrule Features.
The hero of this story is Coinrule, an automated trading platform that comes with a generous package of features, and we'll explain each of them in this Coinrule review.
Speed.
In automated trading, speed of execution is essential. So, Coinrule has a meager latency time. Less than 500 Milliseconds and your orders will reach the market to ensure precision. That way you won't get fewer profits than you expected.
Backtesting.
Backtesting your strategies is a major winning factor. Test your strategy in previous market historical data. That way, you can forecast how your strategies are more likely to perform.
Technical Analysis.
Demand and offer shape the prices over time. But sometimes, patterns repeat. Technical analysis will predict where the market is going by analyzing historical data to understand the trend. That way, you can exploit and find opportunities.
Demo Rules.
Test Coinrule features and rules without pushing real funds. With demo rules, you can do all you could've done with actual rules. You can learn, practice, and ensure.
Stop Loss.
As the name would suggest, you can automatically close the position to prevent further loss. Dealing with losses is why people are still afraid of trading. Coinrule made that easy.
Help & Support.
Coinrule cares about its clients. That's why they have a help center and support. If you have technical inquiries or looking for further support, Coinrule got that covered.
Supported Exchanges.
Coinrule integrates with 10+ of the most popular exchanges. And here's a list.

FAQ.
Is Coinrule Easy to Use?
Relatively yes. Coinrule has a straightforward and responsive UI. But understanding the functions and how to use them will take you some time, especially if you're entirely new.
How Secure Is Coinrule?
Coinrule encrypts API keys. Also, dedicated private keys are generated for each user individually. Also, these private keys are stored on detached data storage, which is also encrypted with AES-256.
You can also still use 2FA (2-factor authentication) for further security.
How Is Coinrule Pricings?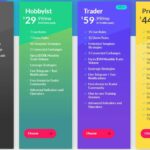 Coinrule has a free plan. Also, for more feature access, they offer you various plans that you can choose between to fulfill your needs.
Starting at $29.99 to $499.99.
Also, it's good to mention that Coinrule doesn't charge any fees on your transactions.
Get Started on Coinrule.
Besides the ease of use, the ease of signing up and getting started adds up too!
In this Coinrule review, we'll take you through creating an account, connecting your exchange, and starting using rules.
Creating an Account.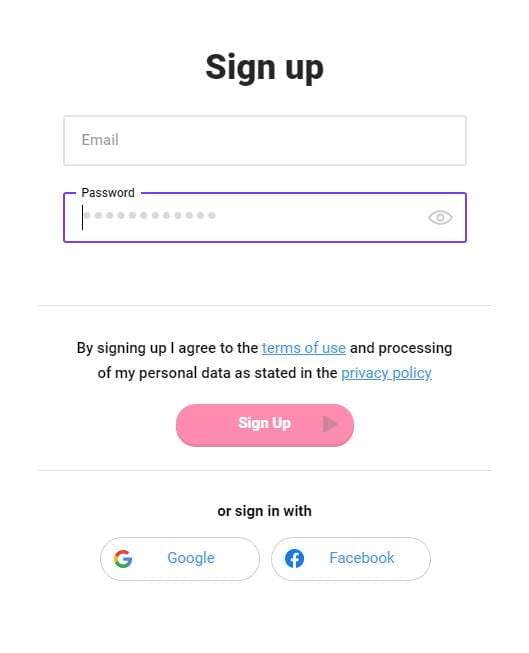 Firstly, go to their main page, navigate to their sign-up page, and enter your information. You can also sign up using Facebook or Google.
Verify Your Account.
Visit your email and check for an email from Coinrule. Click the link to verify your account.
Connect Your Exchange.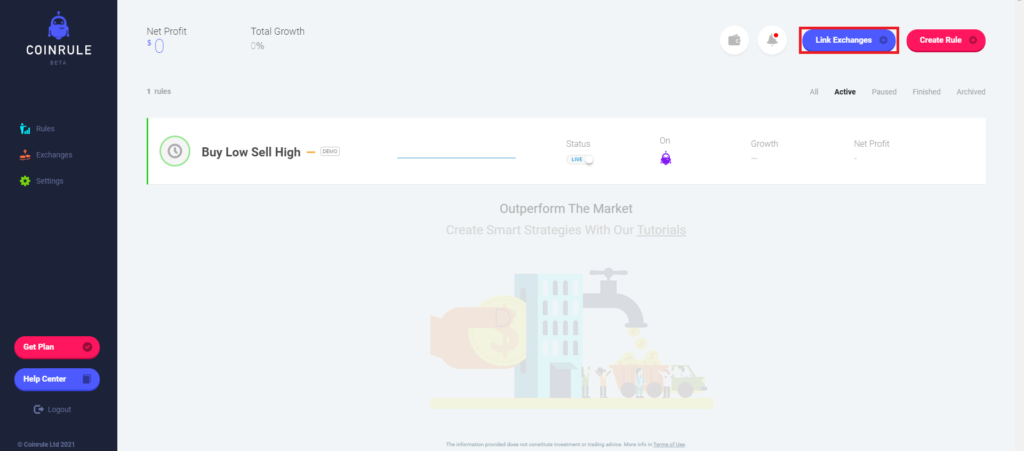 Exchanges are connected through API keys. Firstly you need to generate one on your supported exchange.
Go to Coinrule's main page and click on 'Link an exchange' and choose the exchange you're willing to connect, and then enter the API key you generated.
Create Your First Rule.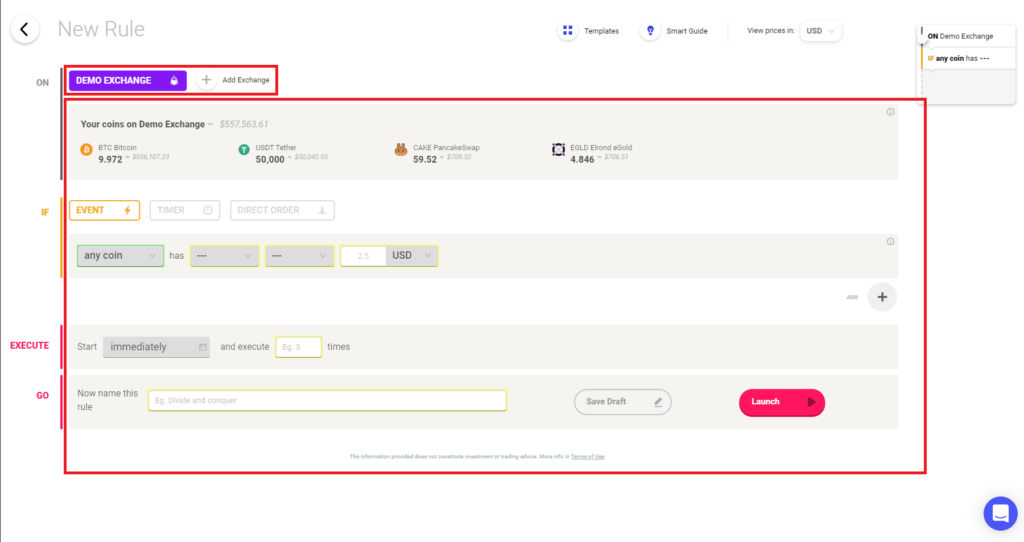 Creating your first rule is very easy and straightforward. You don't need to know anything about coding. All you need is a basic knowledge of trading.
On the main page, click on 'Create rule', Then start entering your values and adjusting your strategy. You can also choose to trade using a demo exchange.
Conclusion.
Coinrule gave us an excellent impression. But we have reservations about Coinrule. That's why we're reforming our thoughts in this review as pros & cons to help you make up your mind.
Pros.
Simple and interactive UI.
Supports many major exchanges.
Backtesting and technical analysis.
Cons.
No mobile app.
Not too many functions.
No copy trading.
Coinrule Comparison and Alternatives Options.
If you didn't find Coinrule attractive, we're linking you up with other alternatives that have the same efficiency as Coinrule or even more.
Starts at $23.00 per month

Description:

All-in-one trading platform for your Bitcoins and other Cryptocurrencies. Trading, Portfolio, Arbitrage, Signals, Demo, and Bots.

Starts at $19.00 per month with a free plan

Description:

Manage all your exchange accounts, use market-making and exchange/market arbitrage, and simulate or backtest your trading.

Starts at $22.00 per month with a free plan

Description:

Smart tools for cryptocurrency investors to minimize risks, limit losses and grow profit across multiple exchanges.

Description:

Dealerify serves as a multi-functional tool for Trading, Copy Trading, and Auto Trading, specifically designed to foster the growth of the social trading industry within the cryptocurrency realm. Their primary objective is to support traders operating in the captivating world of digital currencies by offering a wide range of diverse and appealing services.

Description:

Pionex is one of the world's 1st exchange platforms with 18 Free trading bots. Users can automate their trading 24/7 without always checking the markets.
That was all we had to say about Coinrule, and we'd like to suggest one of our handy review 3Commas review and best alternatives.
Also, we'd love to hear from you in the comments. What do you think about Coinrule? Are there more features you'd like to see in the future?