In this article: Coin360 review, we're introducing a useful site for crypto investors and looking at its features and functions.
Of course, we all like the growth in the cryptocurrency market, and we love seeing new blockchains and assets. However, that increase may cause less attention for some assets due to the massive number of crypto as there are more than 8,000 cryptocurrencies available in the market, unlike fiat currencies; there's only around 180 out there. Not to mention the vast number of exchanges that are about 500 different exchanges.
Coin360 is a perfect solution for such a problem. It's an interactive infographic and aggregator for 3,336 crypto coins and tokens. Also, Coin360 collects data from 225 exchanges, including the top exchanges, of course.
Table of Contents
About Coin360
Coin360 is a simple and straightforward visualization of the crypto market that displays data such as the performance of different coins, tokens, and exchanges. It's also live-updated 24/7 as you can follow the market as it changes.
Also Read: LunarCrush review and Best Alternatives.
Coin360 Features.
Coming with different features to help traders make better trading decisions based on knowledge of different crypto metrics, During our Coin360 review, we're spotting and explaining all of Coin360's features.
Coins.
All supported coins are displayed on a single page that you can view. The bigger the box, the larger the market share. Raising coins are colored green, and falling ones are red. Also, you can zoom and scroll to view smaller boxes or apply certain filters.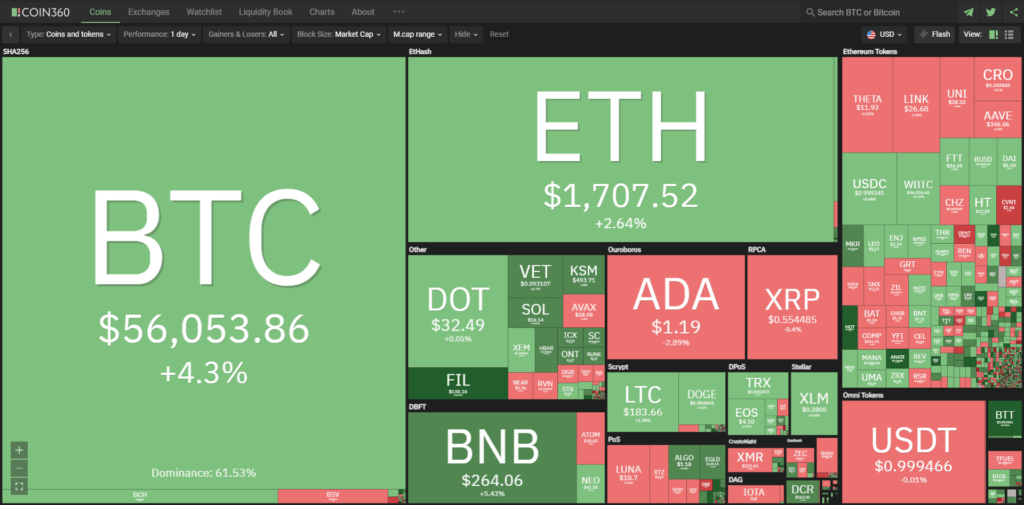 However, if you don't like the boxes' view, you can always switch to a list view that has different important information like market cap, volume, price graph, and more.
Exchanges.
Same as the coins tab, you can view different exchanges ranked by each exchange's market dominance. And you can see each exchange's volume. Also, exchanges in green have grown in volume, and red has decreased.
Watchlist.
On your watchlist, you can add your favorite coins and view their market dominance and market cap the same way you did in the coins tab.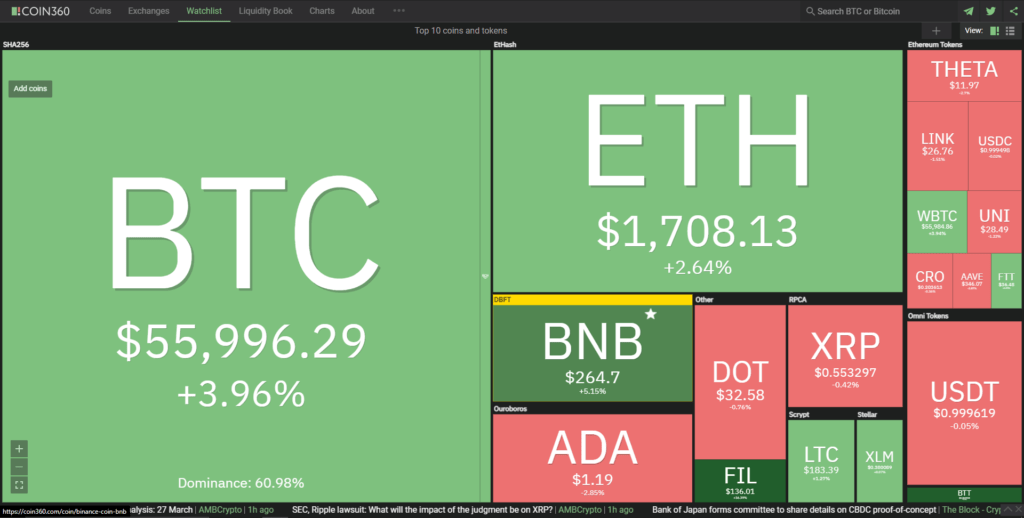 Liquidity Book.
Coin360's liquidity book allows you to find the best selling and buying options by finding exchanges with the best liquidity available.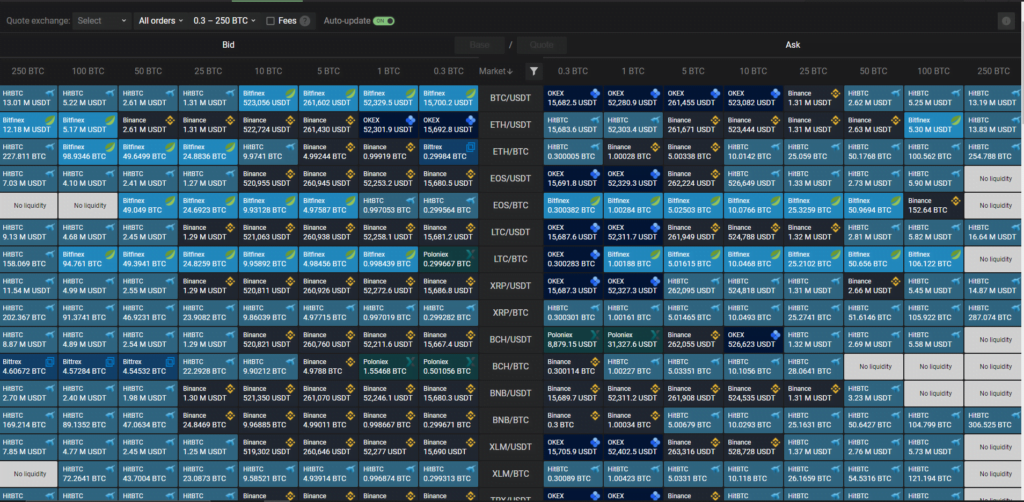 Charts.
You'll get an updated graph of both the cryptocurrency market cap and market dominance in the charts tab.
You can view data since the creation of bitcoin or specify a timeframe for the chart. Also, Coin360 allows you to export the chart as JPEG or PNG in both bright or dark versions.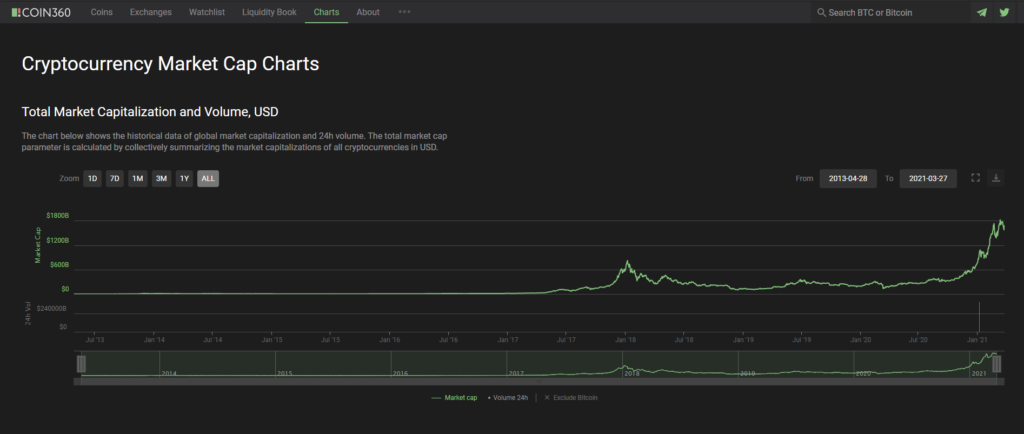 Coin360 Pricing.
Surprisingly, All of Coin360 features are completely free for all users. You can visit Coin360 website here.
Conclusion.
In fact, Coin360 provides such an experience for a free website. There's no double that Coin360 should be in your daily used analysis tools platforms. However, there are somethings that we didn't like during our Coin360 review.
Pros.
Completely free to use
Charts updated every second
Huge support of different coins and exchanges
Liquidity book
Cons.
Doesn't support different metrics
No alerts for market changes
Alternatives.
It would not be the end of the world if you didn't like Coin360 or looking for something more comprehensive as in the following part we're providing you with the best alternatives for Coin360 to choose between.
Finally, we'd love to hear from you in the comments section below, so tell us in the comments what are your thoughts about this Coin360 review?