In this article: Breadcrumbs review, we'll talk in-depth about a unique analysis tool and its features and alternatives.
Because of the enormous amount of data recorded on the blockchain, it's not easy to extract data. And if you're running a project using ETH tokens, it's essential to have a simple way to navigate the blockchain. Traders also use analysis tools; some metrics can show how the price is moving in the future; therefore, using an analysis tool is important for every crypto user.
Table of Contents
About Breadcrumbs.
Breadcrumbs is a blockchain analytics tool that empowers users to monitor and investigate cryptocurrencies. Follow addresses incoming and outgoing transactions as well as time, amount, and further information.
Also Read: Dune Analytics Review and Best Alternatives.
Breadcrumbs Features.
In the next part of our Breadcrumbs review, we'll highlight and demonstrate the platform's features and functions that can be very useful.
Tens of Millions of Addressses Identified.
Breadcrumbs can investigate any address on the blockchain, showing all related information to it.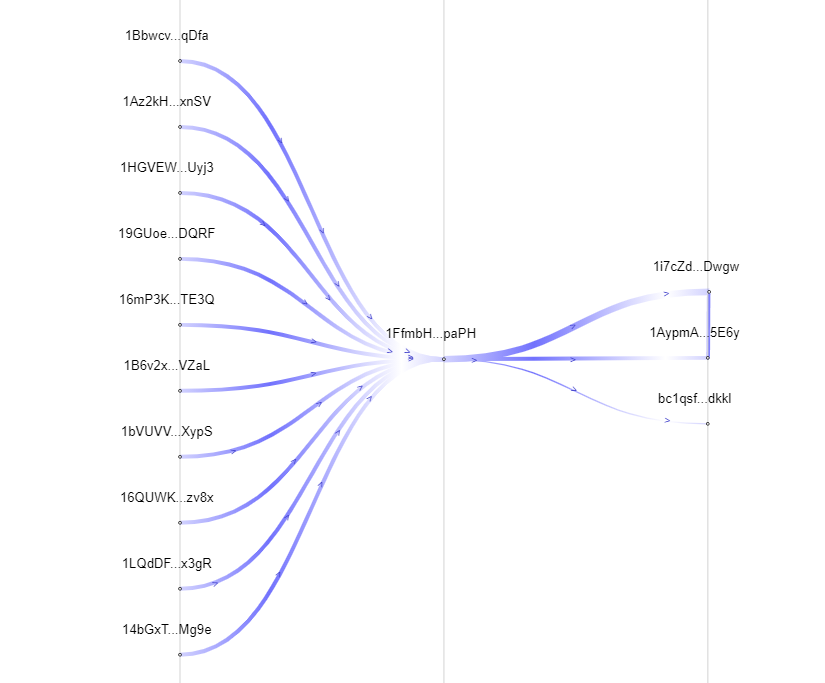 Key Insights into Addresses.
Once you enter an address, you can view different information such as incoming volume, outgoing volume, last transactions, transactions amount, and further useful information.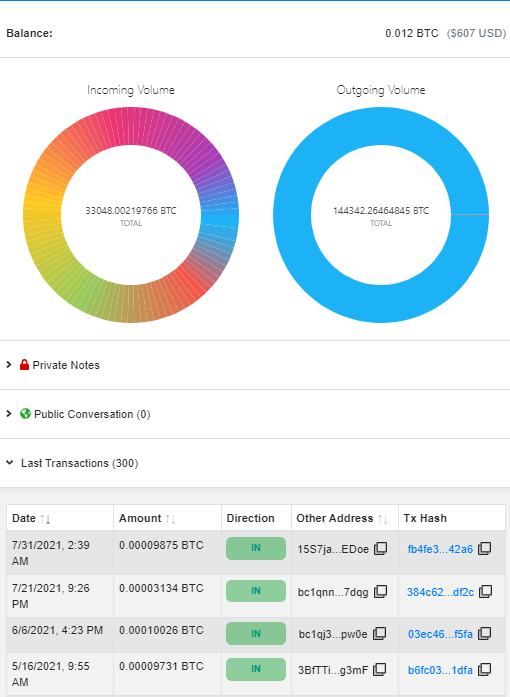 Support Bitcoin, Ethereum & 180k+ Tokens.
When using Breadcrumbs, you can search any Bitcoin, Ethereum, ERC-20 token address.
Export Information.
If you're done with all the work, you have plenty of options in order to save your work; you can export data as a CSV file or save an online report on the platform.
Pricing.
In fact, Breadcrumbs has very reasonable plans due to its amazing features. The Lite plan for $49.00/month and Promo plan for $79.00/month. Here is more information in the image below, or you can check the website here.
Starting with Breadcrumbs.
In the following part of our Breadcrumbs review, we'll explain how to start with Breadcrumbs and use the platform's features.
Sign up on Breadcrumbs.
Firstly, visit Breadcrumbs' main page, and click on "Sign up" in the top right corner. Enter your information; you can proceed with your google account as well.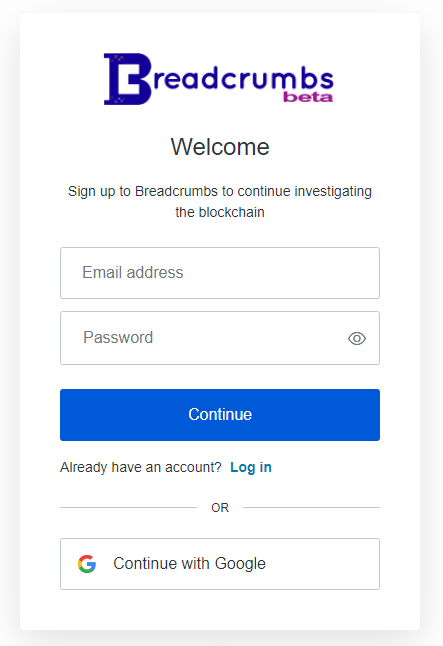 Verify Your Account.
Once you click on "Continue," the Breadcrumbs' team will send a verification link to your email in order to verify your account.
Investegate an Address.
To start using Breadcrumbs, copy the address you want to investigate and paste it into the search bar.
After that, you can see the addresses sent to or received from the address you've entered. You can navigate by clicking and dragging.
And once your click on any of the addresses, you can view information about it.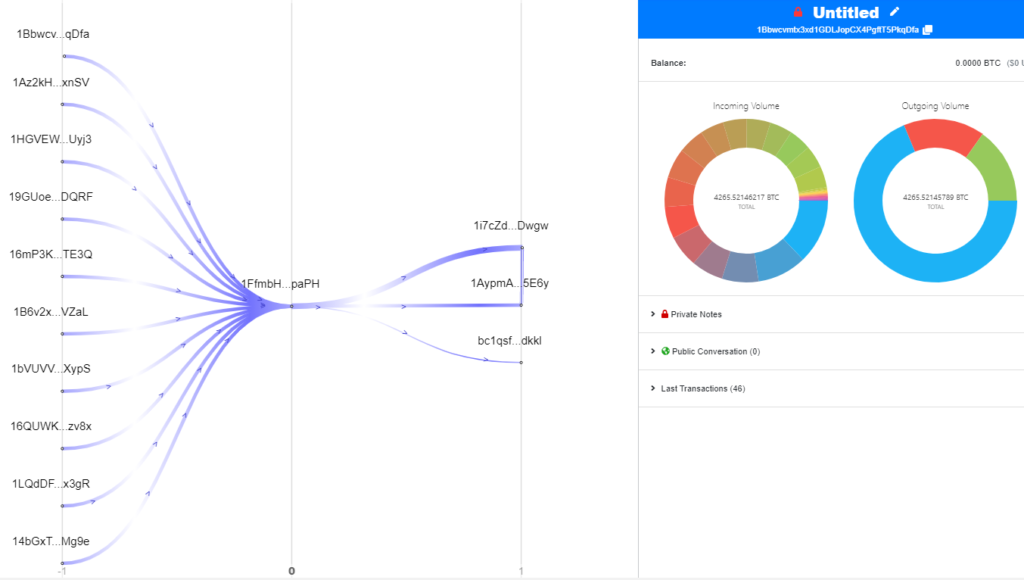 On the top right, you can save your work and get access to more tools that can help you.

Conclusion.
After this Breadcrumbs review, there are many features about the platforms that really impressed us. However, the most important feature is simplicity. Because of Breadcrumbs' ease of use, we didn't find any problem getting used to the platform in the first minutes of trying it out. But also, there are few things that we didn't like; here are our pros and cons list for Breadcrumbs.
Pros.
Easy to use
Supports all coins and tokens
Exports as .csv
Cons.
Poor UI design
Still in beta
Breadcrumbs Alternatives.
There are many analysis tools that you can choose between; each one has different features that might be exactly what you need. Also, make sure to check our review for each one of them to get a comprehensive idea.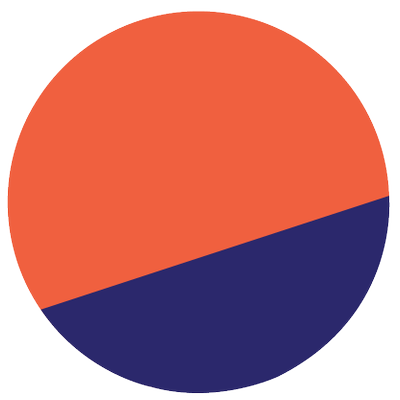 Dune Analytics
Dune is a web-based platform for querying Ethereum data by using simple SQL queries from pre-populated databases. Rather than writing a specialized script, you can query the database to extract almost any information that lives on the blockchain.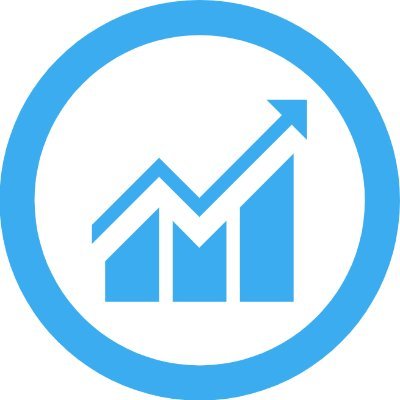 Dappquery
Coming with many features and functions that'll come in handy when extracting data from the databases. During our Dappquery review, we will explain all of the Dappquery features and how to use them.
Nansen
Nansen analyzes 70M+ labeled Ethereum wallets and their activity. So you can separate the signal from the noise in blockchain data.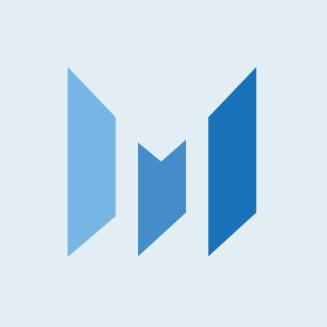 Messari
Messari is a data analysis platform for the global crypto asset community. They believe data is knowledge, and with knowledge, you can invest with confidence.
Finally, we'd love to know your thoughts on this Breadcrumbs review; make sure to share them with us in the comments section below.