Suppose you are interested in investing and want to learn about markets. You absolutely need to check the TradingView website and get started with TradingView.
Table of Contents
About TrandingView.
TradingView is a social media, charts analysis platform, and a mobile app. The company was founded in 2011, and now every trader or investor needs to get started with TrandingView.
"It's an educational resource that's really easy to use and can definitely help you learn more about specific stocks or markets in general," –TradingView COO Stan Bokov.
Getting Started with TradingView.
Starting your TradingView account takes you only a couple of minutes.
Create Your Account.
Firstly, visit the TradingView website; if you're a casual trader, the basic plan will be okay for you. But, if you're an expert, you probably need to check one of their paid plans.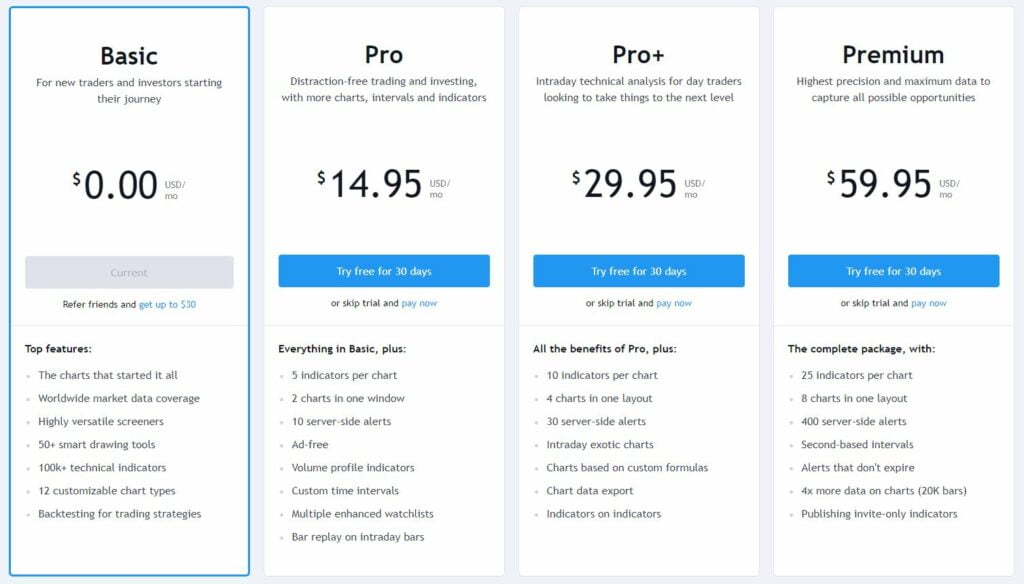 After creating your account, go to you email and check for an activation link send by TradingView team.
Create Your First Chart on TradingView.
Once you've signed in and on TradingView's main page, you can start your first chart. Hover over the 'charts' tab on the top bar and click 'create a new one.'

Now you have created your first chart, and you can start editing and using TradingView's very useful tools that will we will explain.
Chose Pairs and Add Them to Watchlist.
Once you are on your chart, you can start choosing and customizing your watchlist to add the pairs you want to keep an eye on.
You can start by clicking the plus icon 'Add symbol,' then a box will pop up; start typing the pair you want to add.
We will use BTCUSD as an example. If we type BTCUSD, we will see different companies names Bitfinex, Bitstamp, Coinbase, etc. Try to choose the most reliable one, as those companies will be providing data to your chart.
After you add a pair, it'll be at the bottom of your watchlist. You can drag it to where you prefer it to be on the watchlist. Also, you can add a flag next to the pair by clicking the flag icon when you hover over the pair in your watchlist. You can also remove it by clicking the x icon.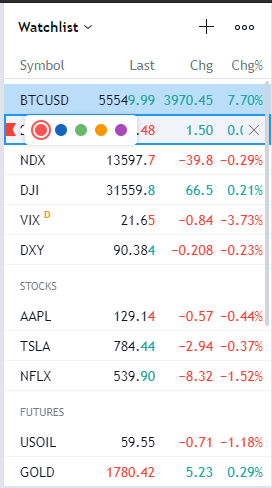 Also, you can create a custom watchlist separate from the default watchlist and add pairs to them by clicking on 'Watchlist' then click on 'Create a new list.'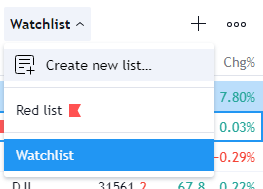 Changing Timeframes and Candles.
You can start customizing your chart in convenient ways, as you can start changing timeframes for your chart and change candles.
Timeframes.
There are a couple of ways to change the timeframe. The easiest one is to type on your keyboard the number you want. It'll be minutes by default followed by a letter d for days, w for a week, and m for a month.
For example, if you want to change your timeframe to 2 days, all you need is to hit 2 then d on your keyboard.
Or you can go to the top bar and chose the timeframe you want, It can get down to seconds!

Candles.
You can customize your chart candles to many different ones. Start doing that by clicking on the candles icon on the top bar next to timeframe icon. Then chose the candle you prefer.
Drawing Trends and Shapes on Chart.
Left toolbar is very handy, as it includes variety of tools you can start editing your chart with.
You can add a trend line to your chart. Click on the line icon in the left toolbar, and then you can select from various shapes. Then click on 'Trend Line.' Or you can simply use its shortcut 'Alt + T..' Then you can start drawing on your chart.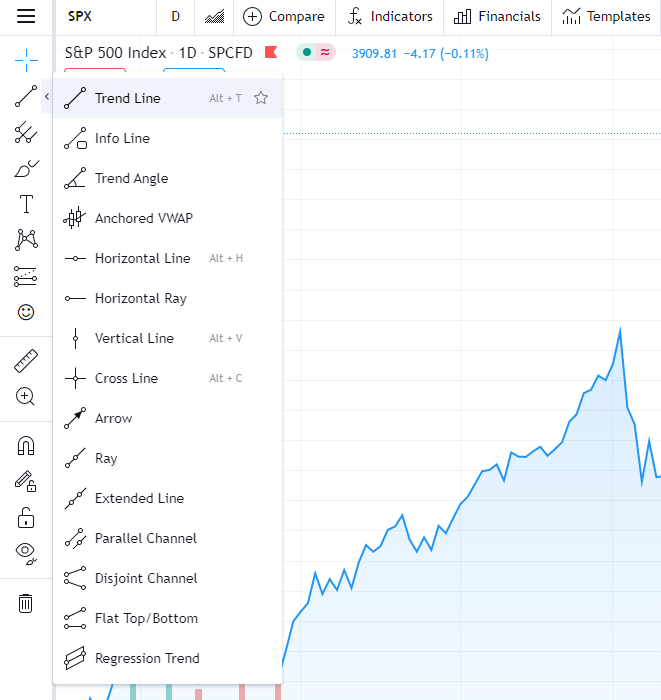 You can select other shapes like Pitchfork, a technical indicator that uses three parallel trend lines to identify possible levels of support and resistance and potential breakout and breakdown levels.
Or you can use Long Position and Short Position, which will let you place your stop loss, entry, and take profit on your chart. Also, it will tell you your risk-to-reward ratio (RR).
Adding Indicators to Your Chart.
You can easily add indicators to your chart. TradingView has a list of the most useful indicators. Some indicators give clear buy and sell signals; others need to be interpreted based on a specific strategy.
Navigate to the top bar and click on 'Indicators,' then you can start adding indicators to your chart. Also, you can know more information about each indicator by clicking the question mark next to its name.
Add Alert Feature.
Another helpful feature in TradingView is Add Alert feature. This will allow you to get alerts for an exact price point.
You can do that by right-clicking the price you want to get an alert for and how to get the alert, either by email, SMS, or you can get notified by TradingView App, which is available on both Google Play and App Store.
Also, you can change values for that point, and you can use the alert icon in the right bar to do the same function.
You can also change alert name, and the message that will appear to you in case of alert.
Popular Tax Calculators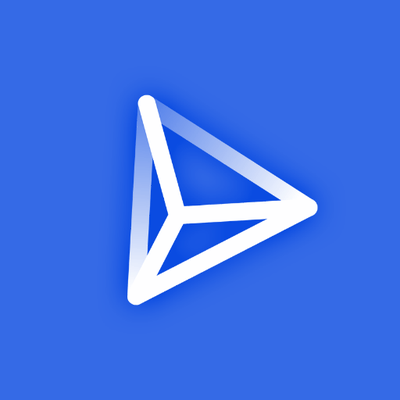 Koinly
Automatically imports your transactions, finds all the market prices at the time of your trades, calculates your crypto gains/losses and generates your tax reports!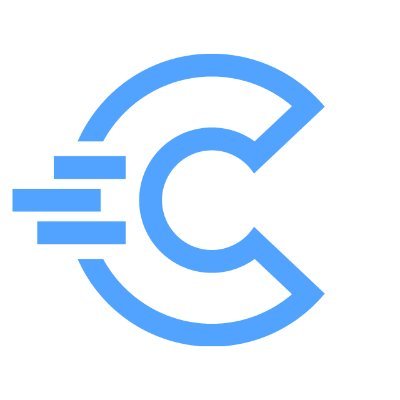 Cryptotrader Tax
The most accurate and reliable DIY tax prep software for crypto investors. With over 12 billion dollars in transaction volume and partnerships with leading consumer tax software platforms.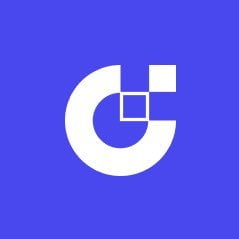 TokenTax
Connect major exchanges like Coinbase, Binance, and BitMEX with automatic API import, or upload a trade history CSV from any exchange.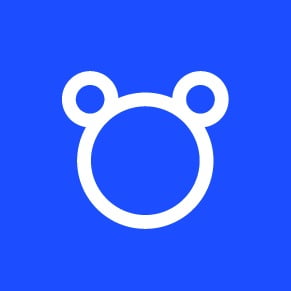 Coinpanda
The world's most reliable and easy-to-use tax solution for cryptocurrencies. File your tax return in under 20 minutes.
Available in 65+ countries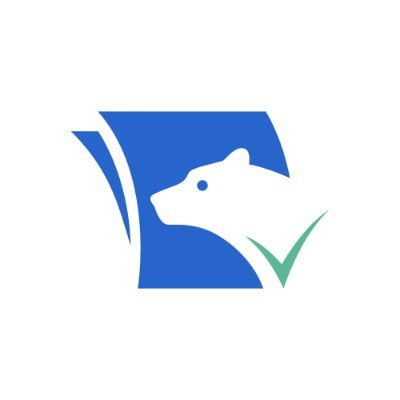 BearTax
Software for traders & accountants to pull trades from every exchange and generate tax documents within minutes. Free income statement & free gain-loss preview.
That was all you need to know as a beginner to TradingView. Also, don't forget to check out our guide on How to get started with Binance.