It's still a pain to calculate taxes. But, in this ZenLedger review, we're going to explain how you can automate your tax calculation.
If you're an active trader or even a casual one, at the end of each tax year you have to calculate your taxes. Yes, it's yearly. However, it takes a lot of time to go over all your transactions.
Crypto tax calculators made life much easier, with only a few clicks you can import all your transactions, calculate your taxes, and generate your taxes forms. Yet, we'll illustrate how to start with ZenLedger as one of the best crypto tax calculators.
Table of Contents
About ZenLedger.
Built by expert industry veterans in technology, finance, and accounting. Therefore, ZenLedger allows you to easily import crypto transactions, calculate gains and income, and prepare your tax returns. Cryptocurrency investors control their portfolios, generate profit-loss statements, file their taxes, and avoid IRS audits by using ZenLedger.
Also Read: Bear Tax Review and Best Alternatives.
ZenLedger Features
During our ZenLedger review, its various features motivated us to speak in detail about them. In the following, we're explaining each of ZenLedger's features.
Crypto Tax-Loss Harvesting Tool.
ZenLedger's tax-loss harvesting tool automatically analyzes your transactions. Accordingly, it displays a list of saving opportunities to take advantage of.
Grand Unified Accounting
In one sheet, you can view all your transactions across all connected wallets. Also, you'll see calculated taxes for each of them.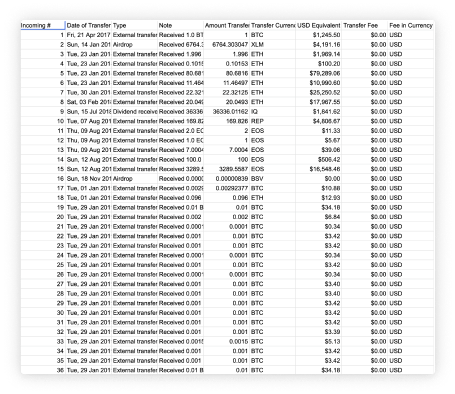 TurboTax Direct Integration.
ZenLedger integrates with ZenLedger. Hence, you can import your taxes into TurboTax for further processing.
Supported Cryptocurrencies and Exchanges.
ZenLedger integrates with a big list of exchanges, you can check the full list here. But for now, let's say it supports all the popular exchanges like Binance, Coinbase, Kraken, and more.
Also, all coins within supported exchanges are supported by ZenLedger too.
FAQ.
Is ZenLedger Easy to Use?
Yes, you can start generating your tax forms after connecting your exchange and importing your transactions.
How Secure is ZenLedger?
ZenLedger connects to your exchange through an API key. Therefore, it has no permission to withdraw coins. All your assets will remain in your exchange.
Also, your information is encrypted and no one has access to any of your sensitive data.
Which Are The Supported Countries by ZenLedger?
ZenLedger doesn't localize, however, if your country is using any of the following accounting methods, ZenLedger will generate your tax forms:
Which Tax Forms Does ZenLedger Support?
In addition to FIFI, LIFO, and HIFO, ZenLedger supports the following:
IRS Form 8949
Schedule 1
Schedule D
Fincen 114 // FBAR
Tax-Loss Harvesting
Grand Unified Accounting
What's ZenLedger's Pricing?
ZenLedger charges you according to the number of transactions you made. Choose the suitable plan for your activities, starting at $49~$399 with a free plan.

Getting Started on ZenLedger.
Starting with ZenLedger is easy, it won't take much of your time. During our review, we'll explain how to create your account, connect your exchange/wallet, and generate your first form.
Create An Account.
First things first, Visit the ZenLedger website and start signing up, you can also sign in via Google or Coinbase.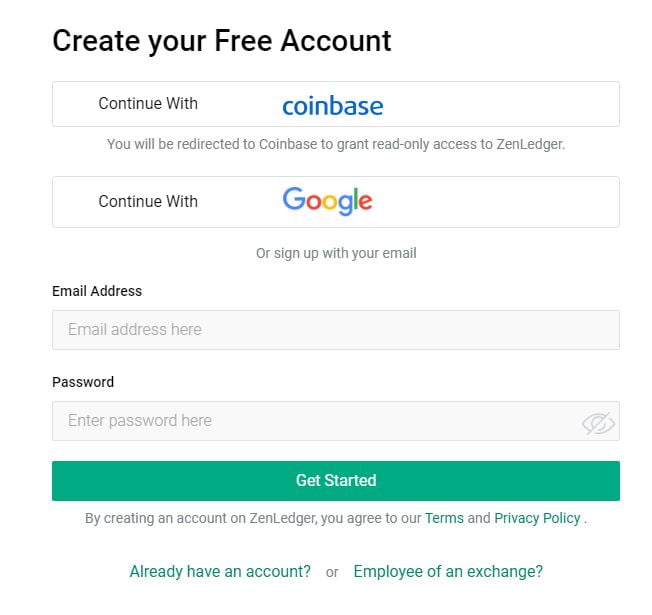 Verify Your Account.
After signing up, check for an email from the ZenLedger team to confirm your account.
Connect an Exchange/ Wallet.
Firstly, visit your exchange and generate an API key. For wallets, you only need your public address.
On ZenLedger, paste your API key and your secret API, or your wallet's public address. Notice that you can choose to import transactions in a different way like CSV files or manual input.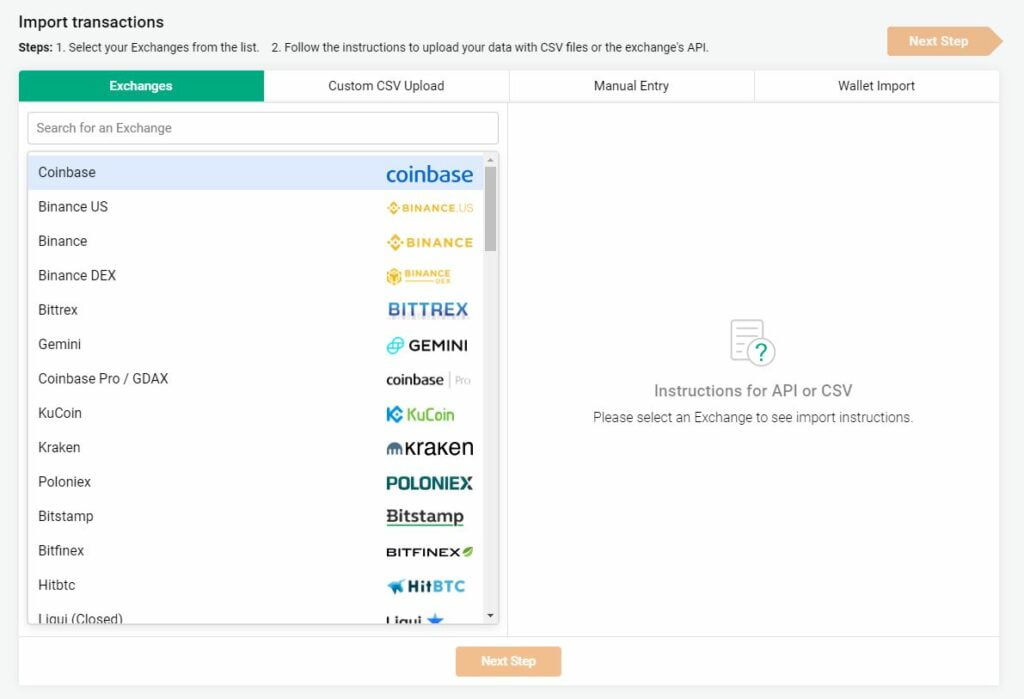 Generate Your First Tax Form.
After connecting your exchange, you can now generate your first tax form on ZenLedger.
On your dashboard, choose to generate a form, then choose the form you want to generate, and it's only a couple of minutes until your first form is generated.
Conclusion.
Bottom line, this ZenLedger review made us like a lot about ZenLedger. But, there are some things that we didn't like too.
So, here's a list of ZenLedger pros and cons:
Pros.
Great UI and customer support
Awesome tools integrated
Transfers Tracking
Supports a wide range of coins
Cons.
Alternatives.
It doesn't matter if you didn't like ZenLedger, there are plenty of alternatives. Also, ZenLedger's alternatives provide a great experience like ZenLedger, Check their review too!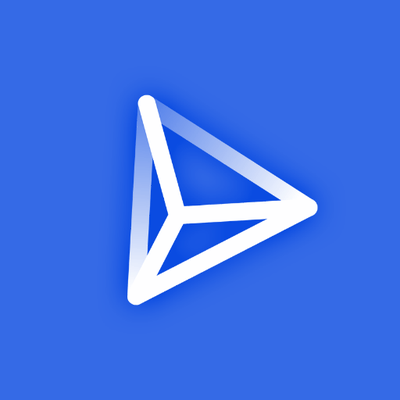 Koinly
Automatically imports your transactions, finds all the market prices at the time of your trades, calculates your crypto gains/losses and generates your tax reports!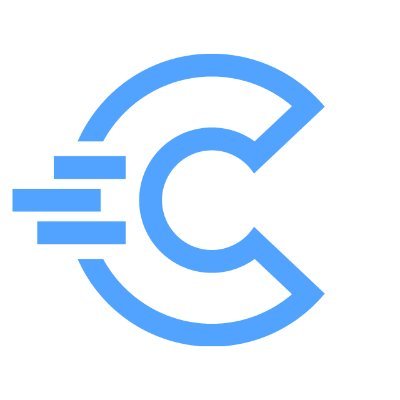 Cryptotrader Tax
The most accurate and reliable DIY tax prep software for crypto investors. With over 12 billion dollars in transaction volume and partnerships with leading consumer tax software platforms.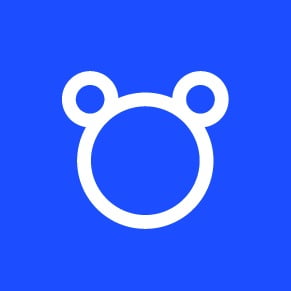 Coinpanda
The world's most reliable and easy-to-use tax solution for cryptocurrencies. File your tax return in under 20 minutes.
Available in 65+ countries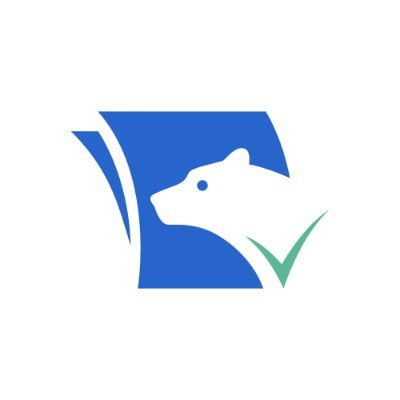 BearTax
Software for traders & accountants to pull trades from every exchange and generate tax documents within minutes. Free income statement & free gain-loss preview.
Finally, chat with us in the comments and tell us your thoughts about this ZenLedger review. Also, what did you like the most about ZenLedger?