There's no wonder doing taxes takes a lot of time and effort. If you really want your business to thrive, you'd probably want to spend time on things other than doing taxes.
That's the tax software part! It's like you're hiring an expert to do your taxes. Even Better.
No human error, no latency, affordable prices, and most importantly, extra functional tools.
We'll review all that in this Coinpanda review.
Table of Contents
About Coinpanda.
Coinpanda is the leading tax solution for cryptocurrency investors and traders. Also, file your crypto taxes with confidence. Moreover, calculate your taxes accurately in under 20 minutes. Also, it has lots of tools. They serve over 7,000 customers, and the reviews are excellent about Coinpanda.
Coinpanda Features.
Generous package of features. We'll explain them in this Coinpanda review.
Accurate & Complete Tax Reports.
Thanks to their AI, all tax reports generated quickly, easily, and accurately. All generated tax reports and forms are compliant with local tax laws.
Portfolio Tracking.
Besides, Keeping track of all your holding and knowing more about all your exchanges in one sight, also, you'll know about your performance
Capital Gains Report.
All your cryptocurrency transactions and taxable gains in a single report. Get a complete analysis of your gains and acquisition costs for each cryptocurrency.
Income, Staking, DeFi and Mining.
Tax reports showing all your income from mining, staking, airdrops, yield farming and other revenue transactions.
Supported Cryptocurrencies & Exchanges.
Coinpanda integrates with over 350 exchanges, wallets, and blockchains. Besides, they support every crypto supported by the exchanges they support.
Also, they have historical data for all cryptos. And, you can upload your transactions via CSV file or import from an exchange connected with an API key.

FAQ.
Is Coinpanda Easy to Use?
Coinpanda is fairly easy to use. Yes, if you're new to Coinpanda, you'll take your time to get used to it. But the overall experience is good.
Is Coinpanda Safe?
Yes, as they don't require any of your passwords or private keys. Your exchanges connected through APIs and wallets through public key or address. And they're both safe and secure.
Which Are The Supported Countries?
Coinpanda can calculate crypto taxes for every country that uses one of the following supported cost basis methods:
FIFO (First In First Out)
LIFO (Last In First Out)
HIFO (Highest In First Out)
ACB (Average Cost Basis)
Adjusted Cost Base
Share Pool
That includes USA, Canada, UK, Germany, Brazil, Peru, and more than other 60 countries.
Which Tax Reports Does Coinpanda Support?
In addition to the wide range of supported exchanges and countries, Coinpanda supports the following tax reports:
Complete Tax Report
Transaction History
Capital Gains
Also, there are some localized tax reports too.
IRS Form 8949 and Schedule D (USA)
Skatteverket K4 (Sweden)
Skatteetaten RF-1159B (Norway)
And also Coinpanda supports tax reports for other taxes software, like:
TurboTax online file
TurboTax CD/Download file
TaxAct Export
What's Coinpanda Pricings?
Starting at $49 up to $189 with a free plan. Also, you pay per tax year. According to how much transactions you made, choose a plan with at least that amount of transactions.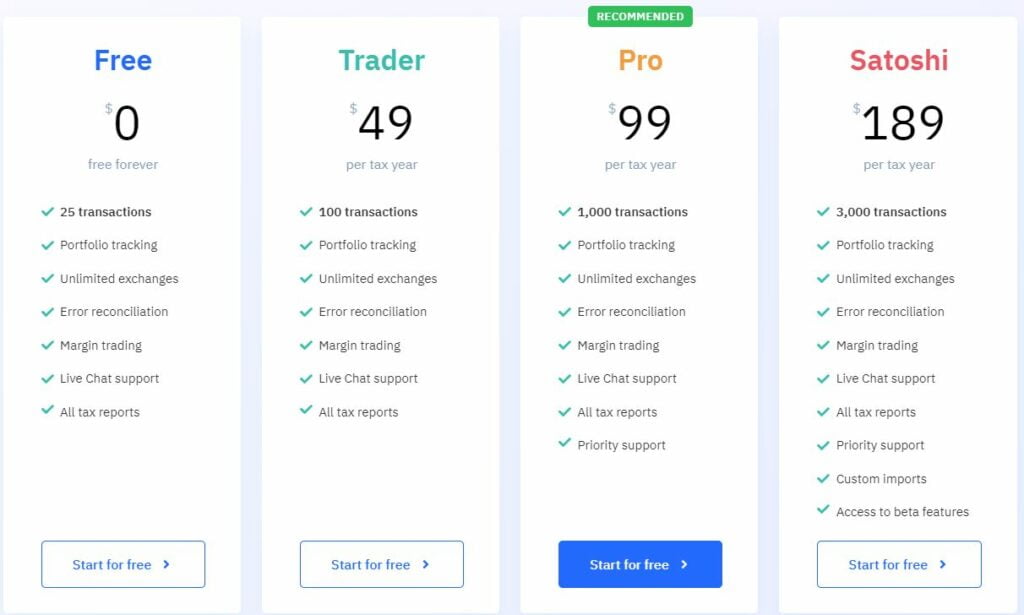 Get Started on Coinpanda.
We'll take you through every step of getting started on Coinpanda. Also, the process is easy and simple. It'll take you only a few minutes.
Create an Account.
To create an account on Coinpanda, visit Coinpanda sign up page. Then, enter your information. And remember to use a strong, unique password. You can also continue via Coinbase or Google.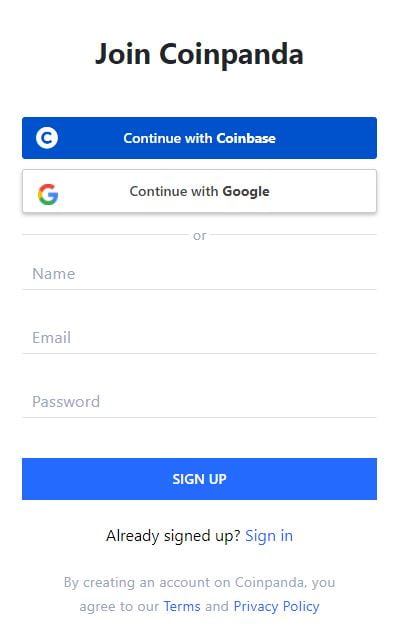 Verify Your Account.
Similarly to all sign up processes. Check your email for a verification link to complete the process.
Connect Your Exchange And Import Data.
Besides all the features in Coinpanda, Connecting your exchange and importing data is easy. Follow the following steps to fire up.
Firstly, on the top bar, click on 'Wallets'.
Now, click on 'Add new wallet', Choose the exchange/wallet you want to connect.
For wallets, you can use a CSV file or connect via a public address.
And for exchanges, you can also choose a CSV file or API key for auto-sync.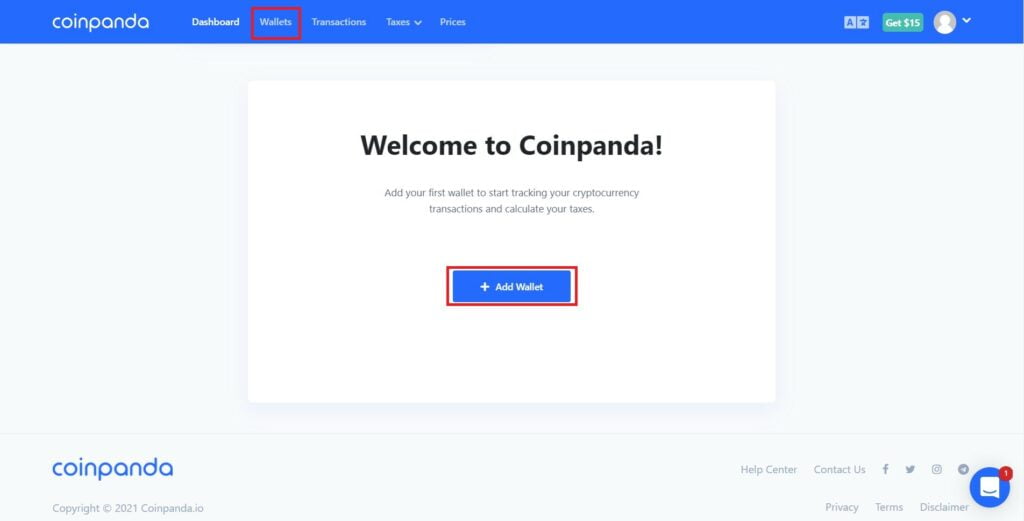 Generate a Tax Report.
Generating a tax report will be easy and we'll take you through the steps in this Coinpanda review.
Firstly, Click on 'taxes' on the top bar. Then choose the type of tax report you want to generate on the bottom left.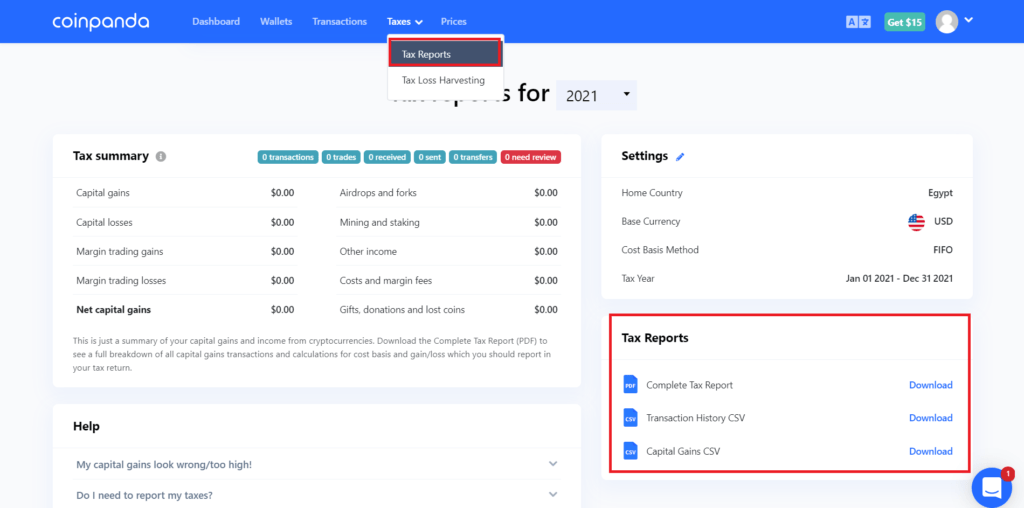 Conclusion.
In a few words, Coinpanda is unique and provides a different experience. So here's what we found out reviewing Coinpanda.
Pros.
Wide range of supported exchanges and cryptocurrencies.
Super user-friendly interface.
A good amount of supported tax reports.
Localized reports.
Cons.
Transactions limits on plans are lower than their competitors.
Alternatives.
If, for some reason, Coinpanda isn't your type of software. We will link you up with the best alternatives for Coinpanda.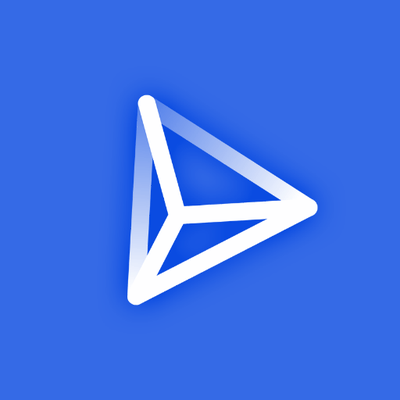 Koinly
Automatically imports your transactions, finds all the market prices at the time of your trades, calculates your crypto gains/losses and generates your tax reports!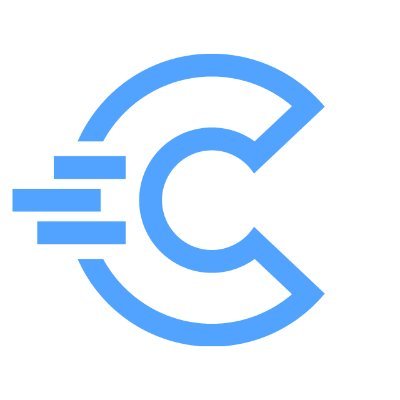 Cryptotrader Tax
The most accurate and reliable DIY tax prep software for crypto investors. With over 12 billion dollars in transaction volume and partnerships with leading consumer tax software platforms.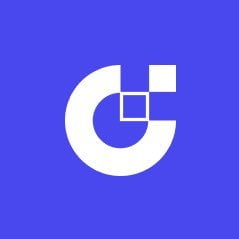 TokenTax
Connect major exchanges like Coinbase, Binance, and BitMEX with automatic API import, or upload a trade history CSV from any exchange.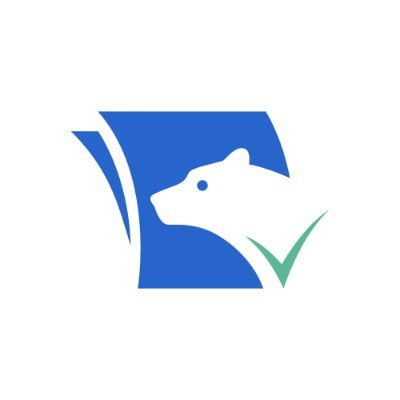 BearTax
Software for traders & accountants to pull trades from every exchange and generate tax documents within minutes. Free income statement & free gain-loss preview.
After a mouthful Coinpanda review, we'd like to suggest a handy review of ours, Koinly Review and Alternatives.
However, we'd like to hear from you in the comments. What do you think about Coinpanda?
Please, feel free to comment in the comments section below.