In the U.S., there are about eight taxable events for crypto traders. Also, traders will likely have different exchange accounts like Binance, KuCoin, and more. For instance, Imagine having to calculate taxes for different events on different exchanges on a whole year of data; very exhausting and time-consuming work. On the other hand, crypto tax calculators can do the job within only a few moments for very reasonable prices. That's why you'll learn how to automate crypto tax calculations in this NODE40 review.
Cryptocurrency tax calculators connect to your trading platform or wallet through API keys or public keys to pull further transaction data. And most crypto tax calculators offer different input methods like CSV. After that, the system starts calculating based on your transactions' data, instantly generating a filled tax report. Although the process sounds effortless, you need to look for a suitable platform to ensure comprehensive reports support and legal reports.
Table of Contents
About NODE40.
Node40 has been operating since 2016. NODE40 is a financial services provider for individuals and businesses interacting with cryptocurrency. Their flagship product, Balance, is a robust cryptocurrency tax calculation software that integrates directly with major cryptocurrency exchanges and custodial wallets also.
Also Read: Best Crypto Tax Softwares & Calculators.
NODE40 Features.
NODE40 has different features that aim at assisting traders with their tax calculations. In the following part of the NODE40 review, we illustrate NODE40 features.
Portfolio.
You can track your assets across different exchanges in only one simple interface. Further, you'll find your performance, recent trades, and holdings charts.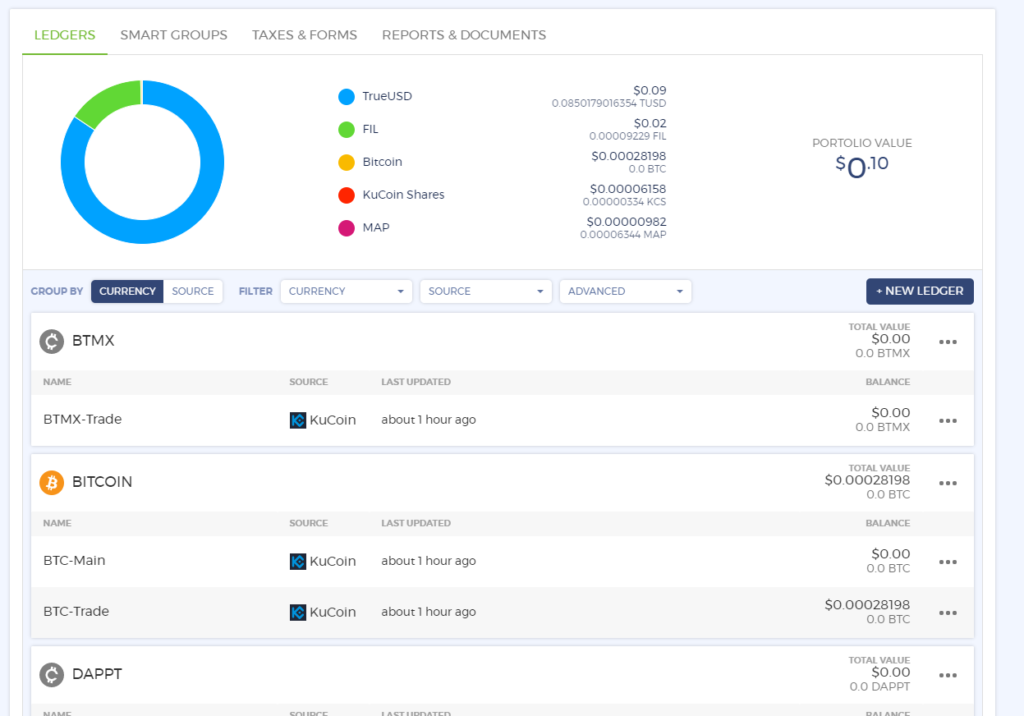 Smart Groups.
For additional knowledge about your portfolio, you can see all your current and previous assets and each coin's live price on smart groups.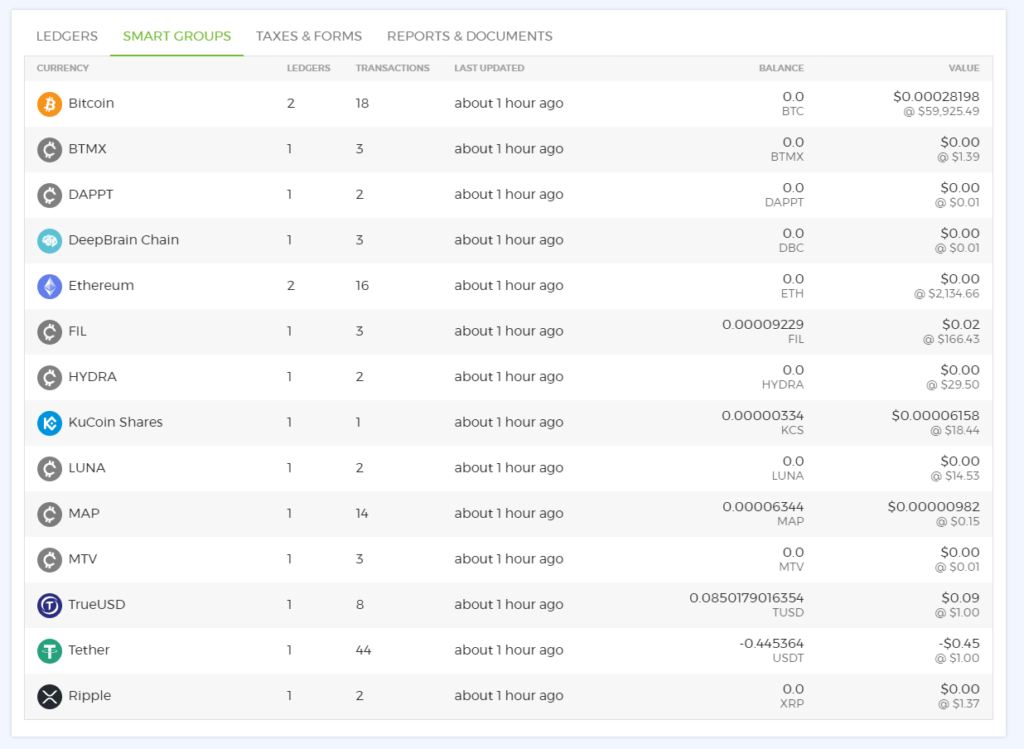 Connect Multiple Exchanges.
You don't need to calculate taxes for every exchange at a time; you can connect all your exchange accounts and wallets and calculate taxes simultaneously.
Exemptions.
Investing in crypto isn't taxable if you haven't sold your holdings. That's why If you have purchased crypto as an investment, you can exempt the transactions from ordinary income reporting.
Supported Exchanges.
NODE40 integrates with the major cryptocurrency exchanges. View supported exchanges and wallets in the image below.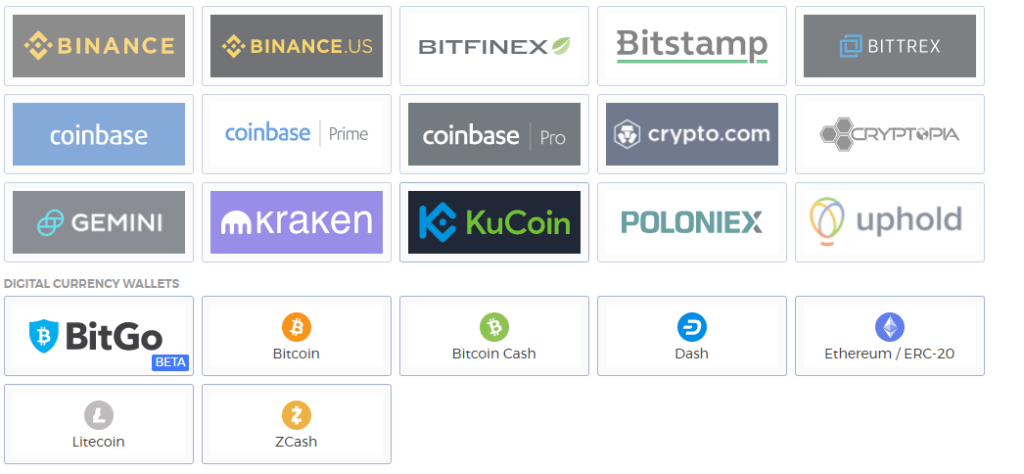 FAQ.
Is NODE40 Easy to Use?
Yes, further than we expected. With NODE40, you can only generate your first taxing form after connecting your exchange and importing your data after a few moments. Also, the interface was explicit and mild.
Is NODE40 Safe?
NODE40 connects to your exchanges through API keys; therefore, NODE40 cannot withdraw any of your funds. Moreover, you can limit the API key functions. All your data on NODE40 is encrypted and protected against any attacks.
What Tax Reports Does NODE40 Support?
We found that NODE40 supports the following reports:
Gain and loss report, Closing position report, Unrealized gains report, Exchange daily balance report, IRS Form 8949s.
Also, you can choose any of the following accounting methods for your reports:
FIFO, LIFO
What Are NODE40 Plans?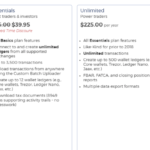 NODE40 has very competitive plans compared to other platforms. Plans start at $75.00 ~ $225.00/year plus a free plan with significant limitations. More in the image below as well.
Starting on NODE40.
After learning about NODE40, we explain how to start on NODE40, connect an exchange, and generate your first report.
Create An Account on NODE40.
Firstly, visit NODE40's sign-up page and register your account. We highly recommend going with a paid plan due to the huge limitations of the free plan.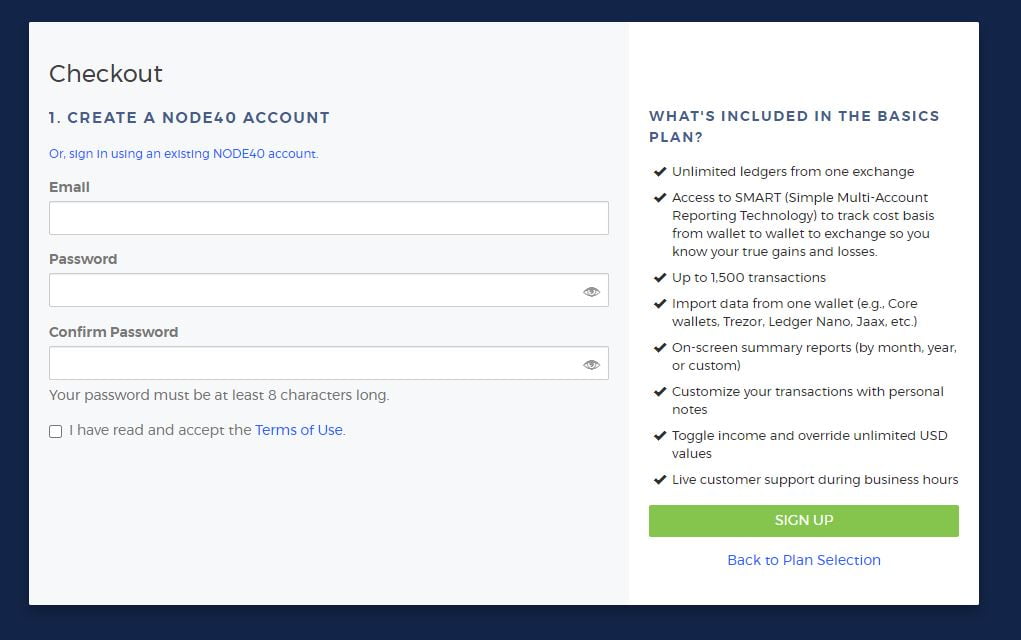 Verify Your Account.
Secondly, visit your email and check for an email from NODE40's team that includes a verification link.
Connect Your Exchange.
In order to connect your exchange, on NODE40's dashboard, click on 'New ledger,' then choose your platform. For wallets, you need your public key only, and for exchanges, visit your exchange platform and generate an API key.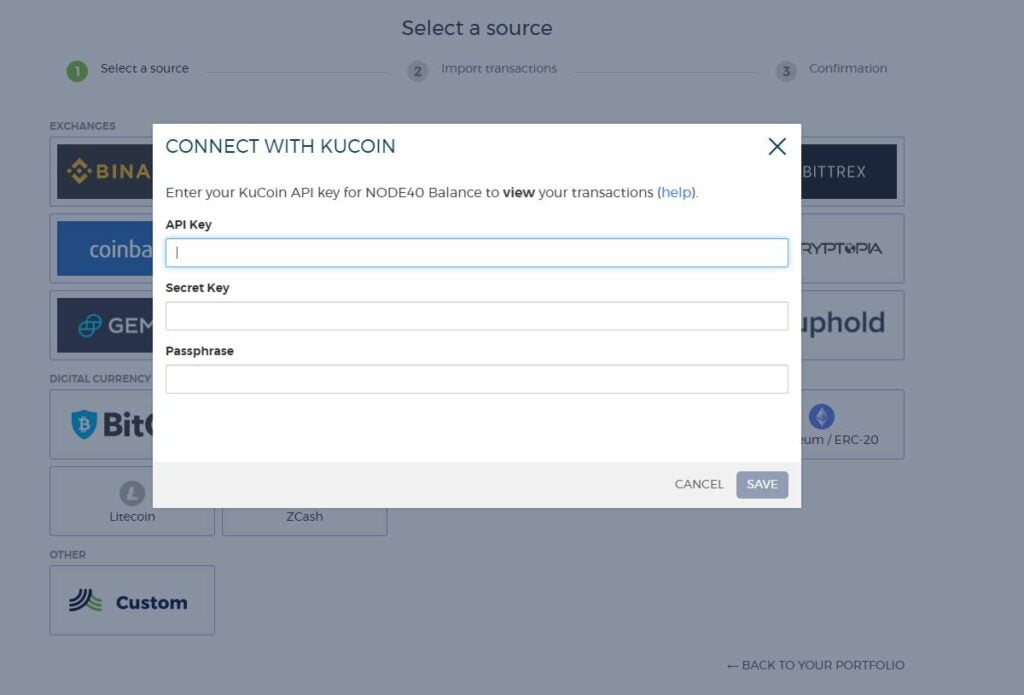 After connecting your exchange, it'll take NODE40 some time to retrieve your transactions' data from your exchange. Once finished, you can proceed to the next step.
Generate A Tax Report.
On your dashboard, click on 'Reports & Documents'; after that, you can select the report that you'd like to fill. Notice that you can adjust each report's covered duration.
Conclusion.
In brief, NODE40 is a great crypto tax calculator. Tracking your portfolio and viewing your previous transactions and assets were great features. However, we think there are a few drawbacks in NODE40. More in NODE40 pros and cons.
Pros.
Portfolio tracking
Smart groups
Multiple reports supported
Cons.
The free plan can't generate reports.
It doesn't integrate with TurboTax.
Lacks support of other popular accounting methods
NODE40 Comparison and Alternative Options.
After a long NODE40 review, we're keen on providing you with the best alternatives. You can find the most suitable crypto tax calculator by checking each platform's review for further in-depth information.
Product Image / Product Name

Price / Description

Supported Reports / Primary Button

Starts at $49.00 with a free plan.

Automatically imports your transactions, finds all the market prices at the time of your trades, calculates your crypto gains/losses and generates your tax reports!

Starts at $49.00 with a free plan.

The world's most reliable and easy-to-use tax solution for cryptocurrencies. File your tax return in under 20 minutes.

Available in 65+ countries

Complete Tax Report
Transaction History
Capital Gains
IRS Form 8949 and Schedule D (USA)
Skatteverket K4 (Sweden)
Skatteetaten RF-1159B (Norway)

Connect major exchanges like Coinbase, Binance, and BitMEX with automatic API import, or upload a trade history CSV from any exchange.

FIFO support
LIFO support
IRS Form 8949
Audit Trail Report
Cryptocurrency Mining & Income Tax Report
International Gain / Loss Report
TurboTax Cryptocurrency Import.

Accointing is the accounting, tracking, and tax optimization tool for Bitcoin and other cryptocurrencies. They are a team of passionate blockchain investors and believers that have come together to create the most comprehensive and simple-to-use taxes and tracking tool in the blockchain space.

At Recap, they have created a powerful portfolio manager for Bitcoin and all cryptocurrencies that automatically calculates your crypto tax position.

FIFO support
LIFO support
IRS Form 8949
Finally, hearing from you cheers us, so tell us your thoughts on this NODE40 review and how the platform can improve itself?