Elevate your Business with Digital Currency Payments
Provides cryptocurrency checkouts that automatically go from Bitcoin to a bank account or crypto wallet. It also offers plugins that help online merchants and e-commerce stores accept cryptocurrencies.
Whalestack Review And Best Alternatives
In today's article, Whalestack review, we will highlight one of the best crypto payment processors in the market and demonstrate all of the platform's features and capabilities.
According to a report from Gemini, 14% of Americans own cryptocurrency,, about 20 million people. Furthermore, over 20% of American adults who never owned crypto are more likely to buy crypto in the next year.
The previous study proves an important point: accepting crypto payments will give you the chance for more probable clients. Major companies like Mastercard, Microsoft, Starbucks, Amazon, and many other successful companies accept cryptocurrency. But is it the only reason to accept crypto?
There are many advantages of accepting crypto payments, such as lower fees, fast payments, high security, and more, that we have discussed in this article. However, crypto payments can be a double-edged weapon because transactions are irreversible, and cryptocurrency is taxable.
How do you start accepting cryptocurrency payments? It is effortless and straightforward. Firstly, you should sign up for a crypto payment gateway, and then you can connect it to your website through plugins or create invoices.
Whalestack is one of the best cryptocurrency payment processors. Once we get you started with the platform, you can start accepting crypto right away, and we will explain all that during our Whalestack review.
Also Read: 16 Best Crypto Analysis Tools in 2021..
About Whalestack.
Whalestack provides digital currency checkouts that automatically go from Bitcoin to a bank account or crypto wallet in seconds. Also, Whalestack helps online merchants and e-commerce shops programmatically accept Bitcoin on their websites and settle payments in new digital currencies while staying compliant, keeping their accountants and tax authorities happy.
Whalestack Features.
In the next part, we will share the best features we found during our Whalestack review.
Easy and Compliant Billing.
With Whalestack, you can create checkouts with Whalestack UI or Merchant APIs. Furthermore, you can bill your customers in fiat currency (e.g., EUR, USD, NGN). And finally, you can cash out to your bank account or favorite blockchain.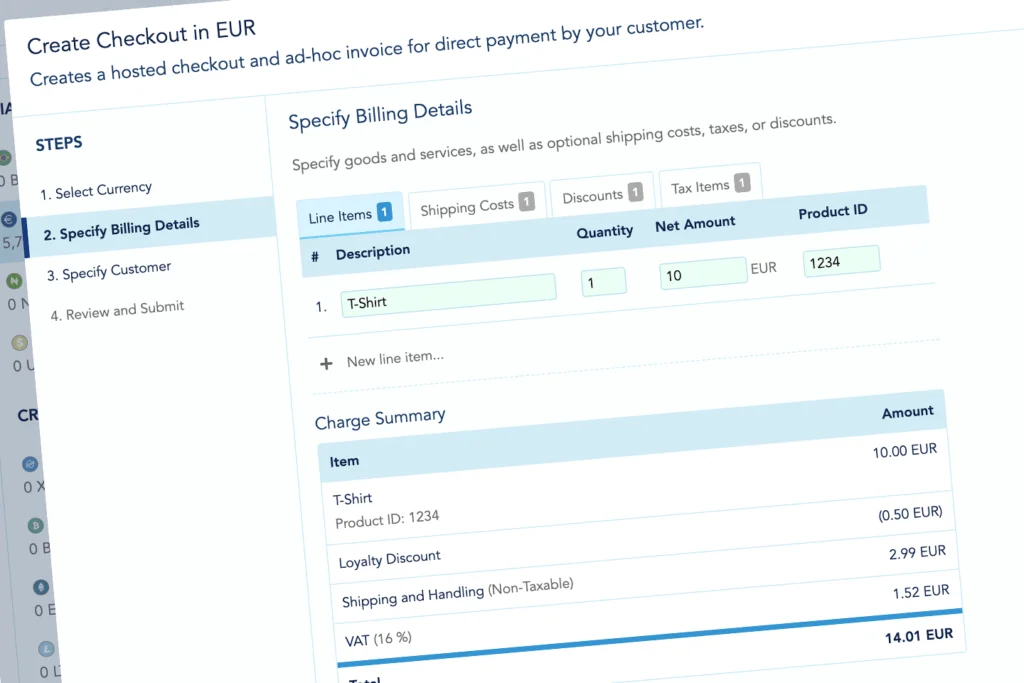 Hosted and API Level Checkouts.
One of the easiest ways to integrate with Whalestack is hosted checkouts. The platform will guide your customers through the payment flow, where Whalestack will automatically calculate the required payment price in each supported cryptocurrency.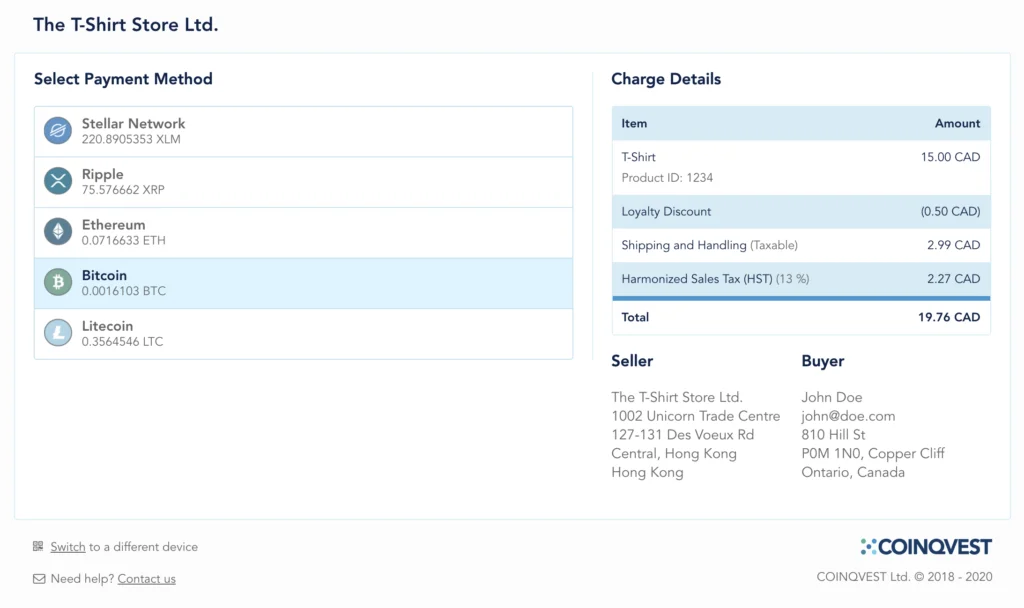 Transaction Records and Accounting.
Whalestack will automate invoicing accounting and keep a record of all your customers' payments and transactions.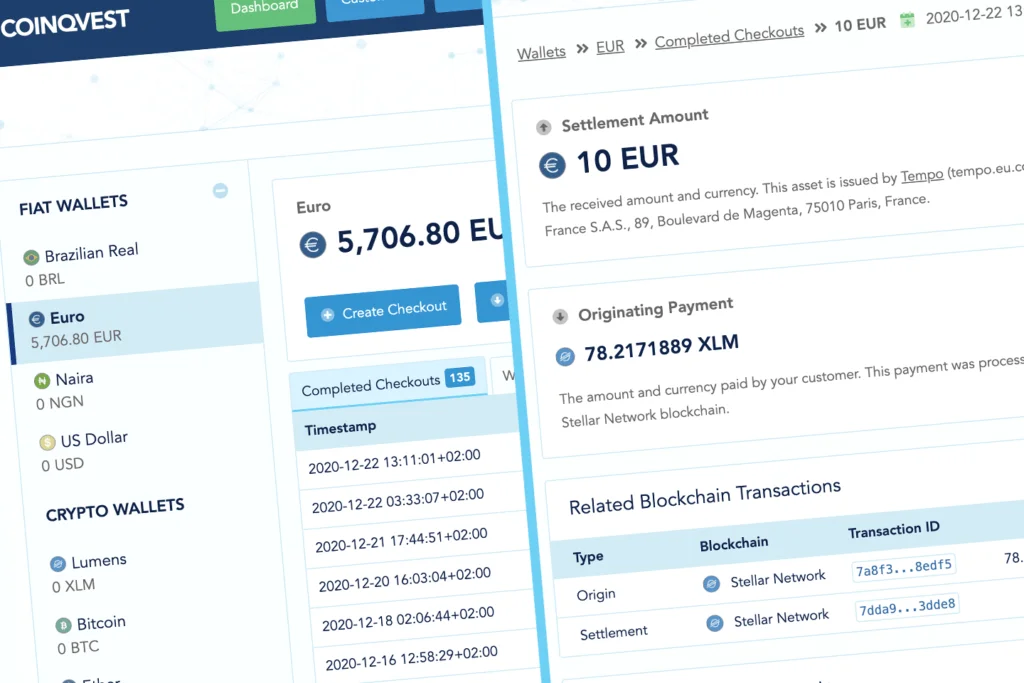 Instant Withdrawals.
During withdrawals, you can convert to your favorite cryptocurrency. Furthermore, you can also choose to get paid to your bank account. Both methods are fast and secure.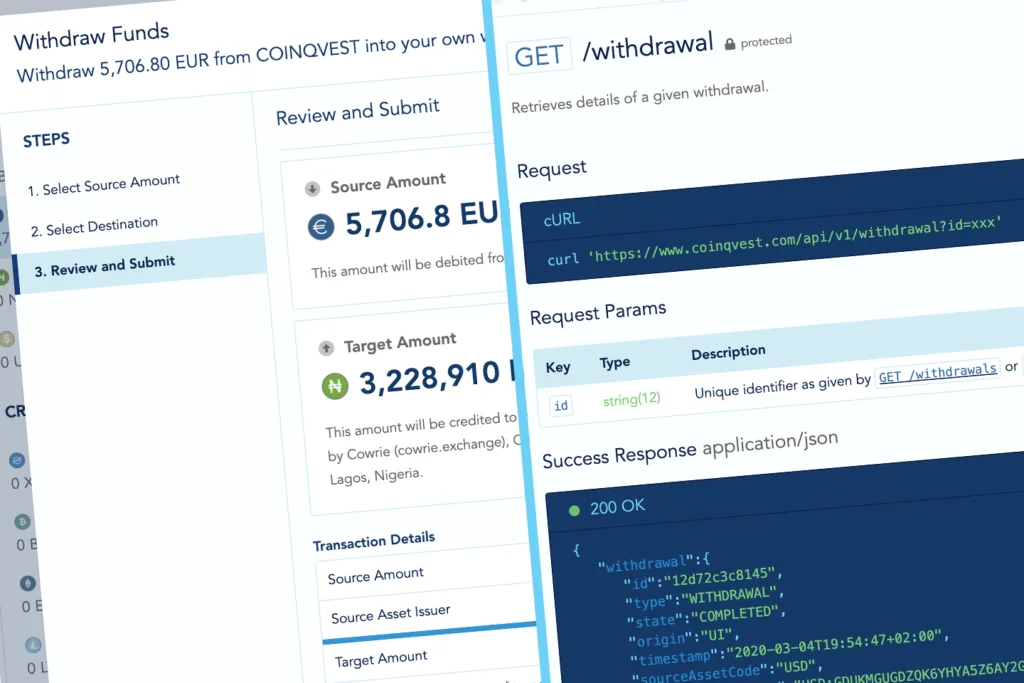 Well Documented Rest API.
For further simplicity, the Whalestack API is well-documented and makes it easy for your developers to set it up. Moreover, the Whalestack API is compatible with all programming languages.
Expandable Connectivity.
Accept payments in Bitcoin, Ethereum, Stellar Lumens, and more. Also, you can receive payment in USD, NGN, EUR, or your favorite crypto.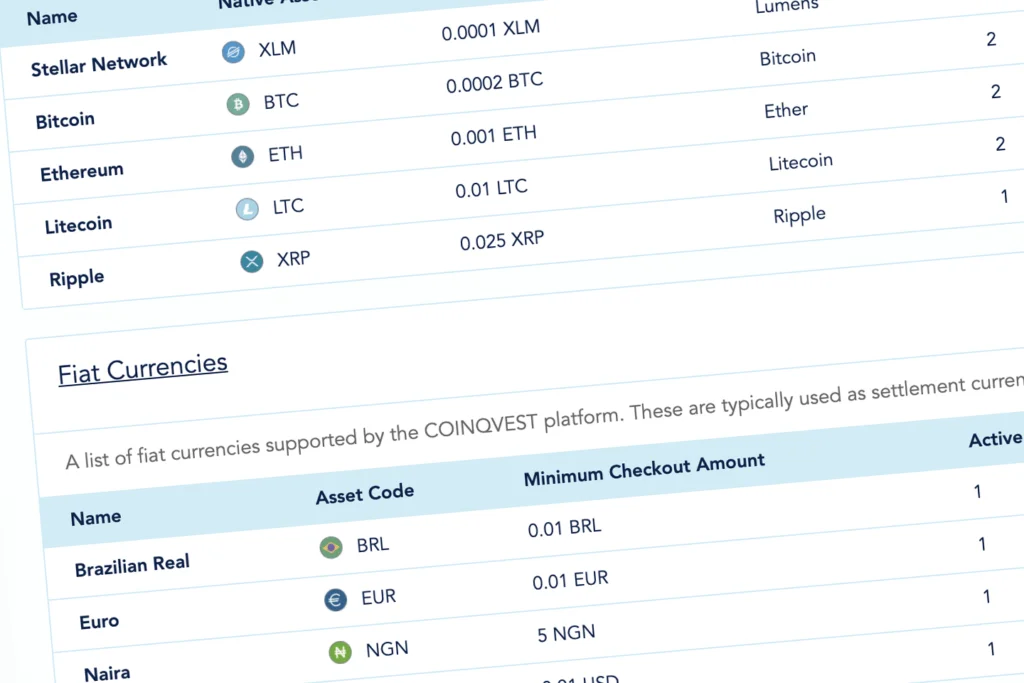 Real-Time API Logging.
To achieve the most efficiency, you can view your APIs in real-time, which allows you to identify errors instantly when they occur and keep an audit of your system's interaction with Whalestack.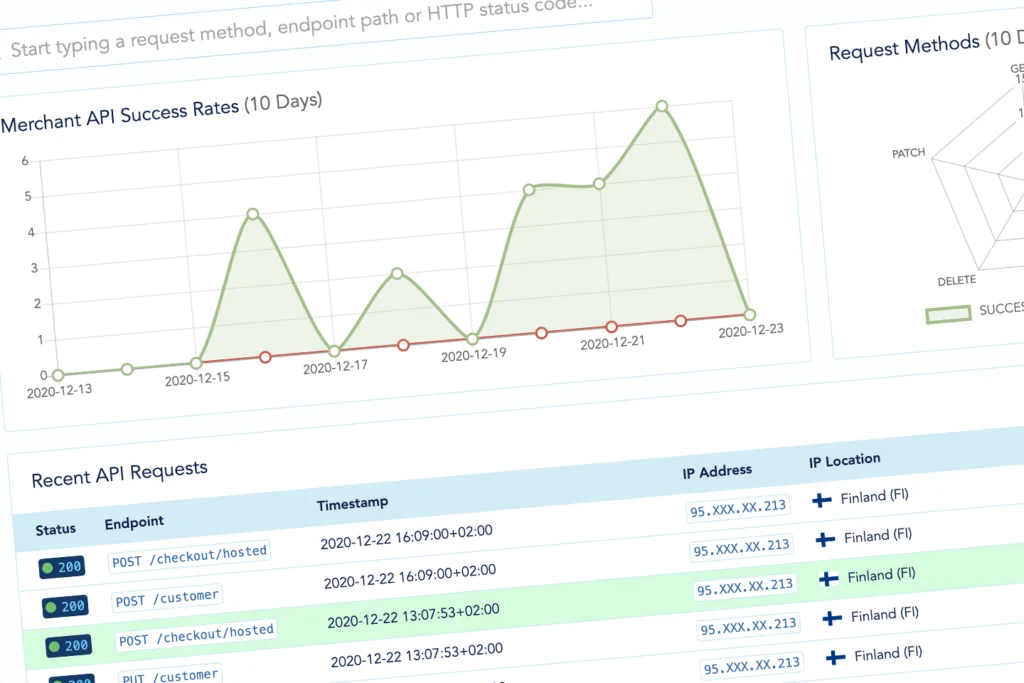 Simple Refund Mechanisms.
It's known that most cryptocurrency payment gateways do not allow payment refunds. But, with Whalestack, you can refund completed, overpaid, underpaid, or invalid payments and associate refunds with checkouts and customers.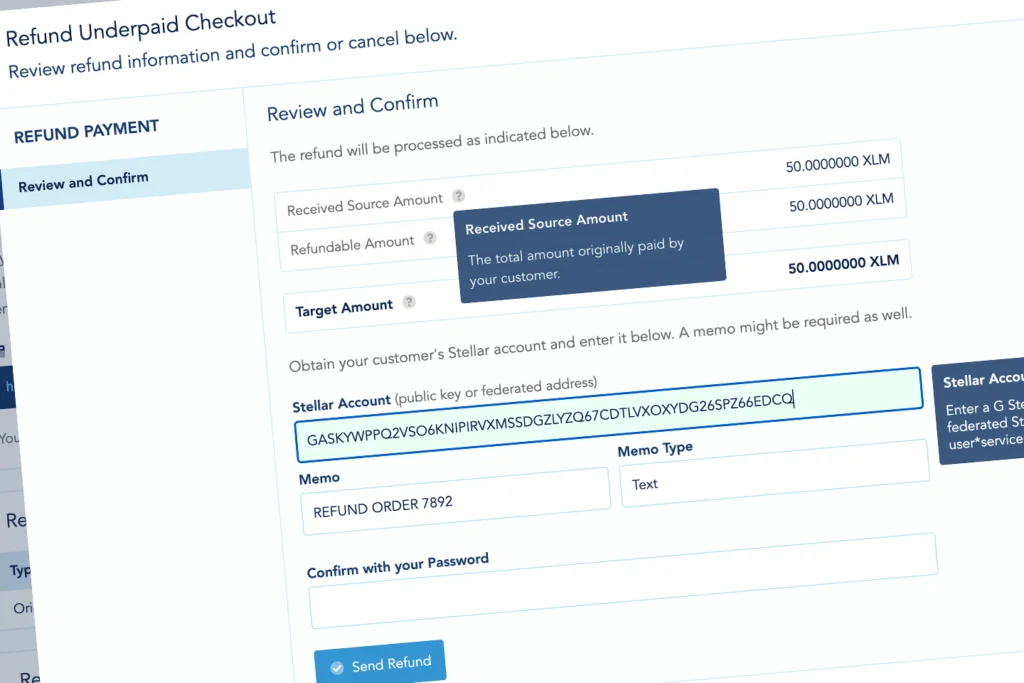 Supported Cryptocurrencies by Whalestack.
Currently, Whalestack supports Bitcoin, Ethereum, Litecoin, and Stellar. Each currency has a minimum checkout amount.
Bitcoin: 0.0002 BTC
Ethereum: 0.001 ETH
Litecoin: 0.01 LTC
Stellar: 0.0001 XLM
FAQ.
How much are Whalestack fees?
Whalestack has five different plans, and each one is determined by how many sales you make.
0-50 accrued sales: 0.00% per checkout
51-250 accrued sales: 1.00% per checkout
251-500 accrued sales: 0.75% per checkout
> 500 accrued sales: 0.50% per checkout
And if you make over 1,000 sales, you should contact the Whalestack sales team.
The best part is that all the plans mentioned below have the same features supported by crypto and fiat currencies.
Which integrations does Whalestack support?
Whalestack supports the following integrations: WordPress, WooCommerce, Shopify, and Magento. Once you start with Whalestack, you can begin setting up your integration instantly.
Getting Started with Whalestack.
The following part of our Whalestack review will explain how to start on the platform. Getting Started will be divided into 3 sections. Merchant Payouts, Non-Developers, Developers.
Sign up on Whalestack.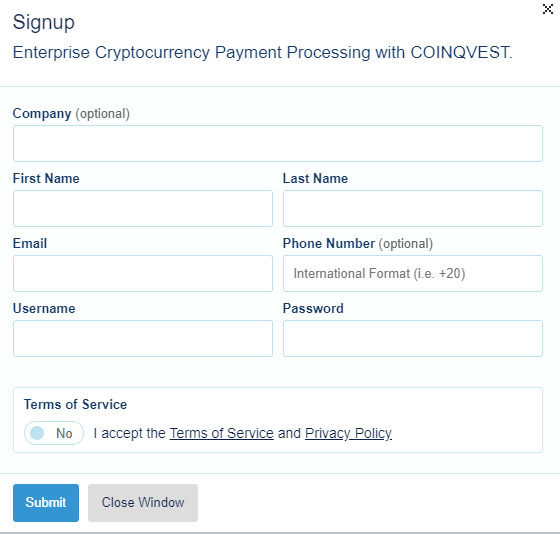 Firstly, for all 3 sections, head to the Whalestack main page, click "Register" and fill out the required information.
Non-Developers (Creating Invoice).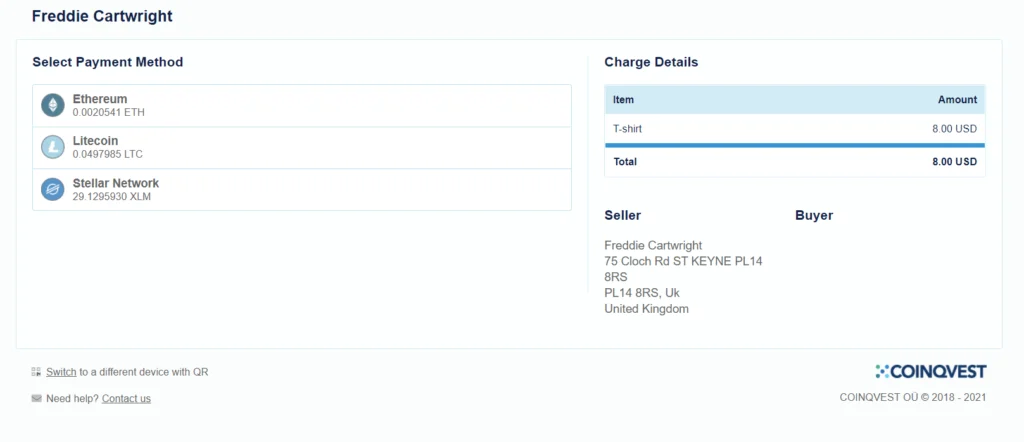 Firstly, on the left of your dashboard, select your billing currency. For example, we will choose US Dollars. After that, click on "Request Payment".
If you are using Whalestack for the first time, you will be asked to fill in some information, click "Okay, take me there," and enter the required information.
After completing the required information, this window will open. Here, you can choose which currency you would like to bill your customers, either fiat or crypto, and it will be a fixed price for your item; then click next".
Now, choose the currency you want to get paid in. Whalestack will automatically convert payments to the selected currency. Your customers will also be able to pay in this currency.
After clicking "Next," you can add items to your invoice. Furthermore, you can add shipping costs, discounts, and taxes.
Now, associate a customer with your charge will be used to generate invoices, payment receipts, and transaction reports for your accountants, auditors, and tax authorities.
Finally, review your payment request, then click on "Get Checkout URL", and that's what your payment request will look like.
Developers.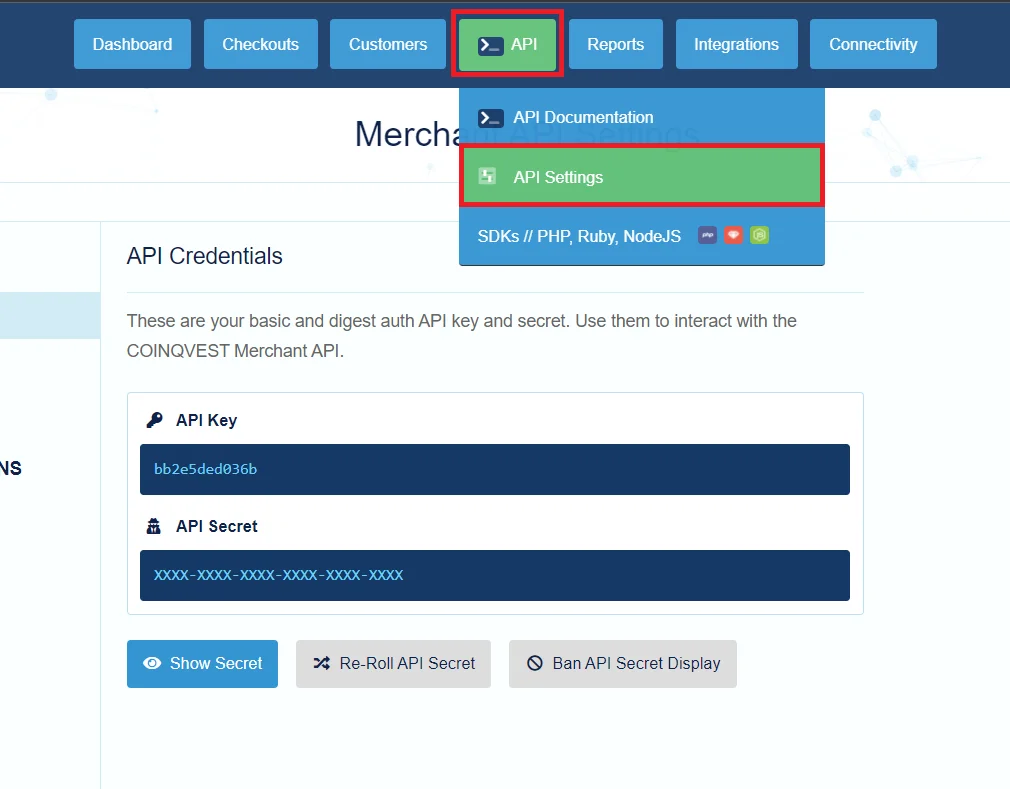 Firstly, hover over "API" in the top menu of your dashboard, then click on "API Settings" to get your API key and API secret.
Now, you can use the API key and API secret to connect Whalestack to your website.
Hosted Checkouts for Online Businesses and E-Commerce.
Hosted checkouts are the easiest way to integrate with Whalestack. Connecting your online business to Whalestack will make your integration customizable. You will get access to many plugins, such as WordPress, WooCommerce, Shopify, and Magento.
Conclusion.
To sum up, during this Whalestack review, we have said all we have about Whalestack. And we can conclude that the platform is one of the most brilliant and powerful payment gateways. Due to the features OINQVEST provides, it can be easily your first choice among all other alternatives we will discuss in the next section—more in our Whalestack pros and cons list.
Pros.
Real-Time Conversion
Compliant Accounting
Easy Integration
Very powerful
Cons.
Other alternatives support more cryptocurrencies.