In this article, we'll review CoinPayments as one of the most popular crypto payment gateways for merchant traders and individuals.
There's no doubt that accepting crypto as a payment method will open new opportunities for your business; however, it's not easy to deploy crypto payment processor into your processor, so what's the solution? It's easy. Thanks to payment gateways, it does all the work. Once you sign up on the platform, it only requires very little time compared to doing it yourself from the beginning.
Surprisingly, CoinPayments is serving 70,000+ merchants globally with over 10$ billion crypto Payments Since 2013. Such numbers prove how popular and trusted the platform is and how popular crypto payments are getting; therefore, it's vital for you to start accepting crypto payments.
Table of Contents
About CoinPayments.
Take advantage of CoinPayments global crypto payment gateway made easy and accessible for everyone. CoinPayments is a digital currency payment solution allowing merchants to accept Bitcoin and over 1860+ altcoins in their store through easy-to-use plugins, APIs and POS interfaces. Also, with nearly three million user accounts and merchants across 200+ countries, CoinPayments.net is the most comprehensive multi-cryptocurrency platform in the world.
Also Read: CoinGate Review and Best Alternatives.
CoinPayments Features:
The platform has terrific features that impressed us; In the upcoming part, here are the best features in CoinPayments.
Multi-Coin Wallet.
CoinPayments isn't only a payment gateway; it can also be your crypto wallet! One wallet. 2,200+ coins. Countless features on the go. Easily deposit to and withdraw from your CoinPayments wallet.
Auto Coin Conversion.
You don't need third-party software; you can convert coins on CoinPayments which helps in avoiding volatility.
Point of Scale Interface.
A critical and essential feature in a payment gateway because it allows your interface to adapt to different devices that support web browsing.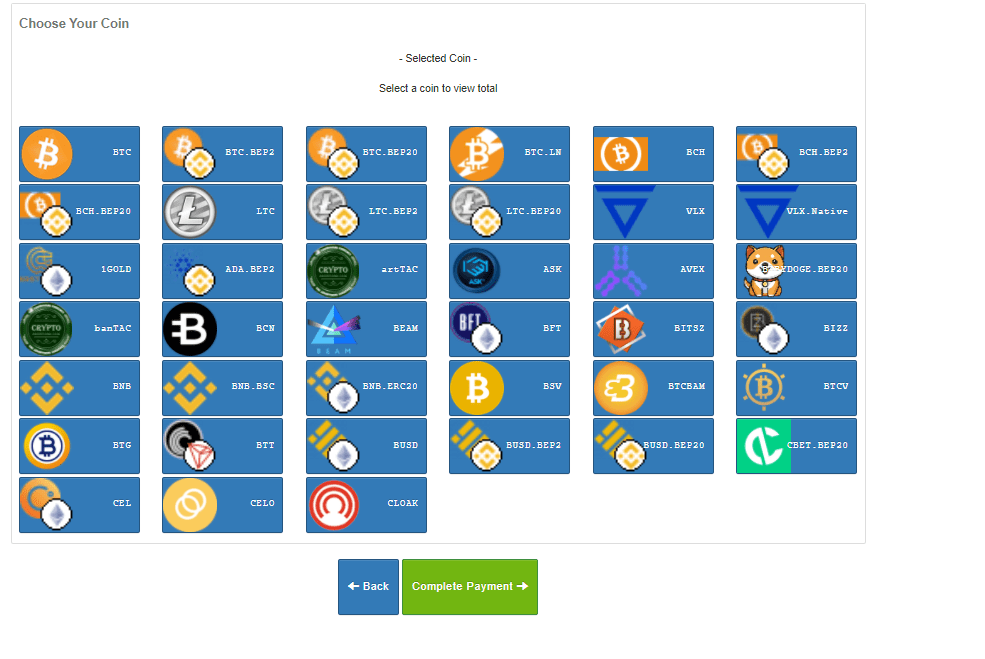 Auto Forward Feature.
You can automatically send and receive payments from any crypto wallet you want.
Shopping Cart Plugins.
CoinPayments has massive support for the most popular shopping cart plugins, CoinPayments support:
Magneto
Opencart
BoxBilling
Presta Shop
Shopfy
and much more that you can get access to once you register on CoinPayments.
Buttons.
Uniquely, CoinPayments has a great collection of simple buttons that you can add to your website, as well as advanced shopping cart and donation buttons. Here are few examples: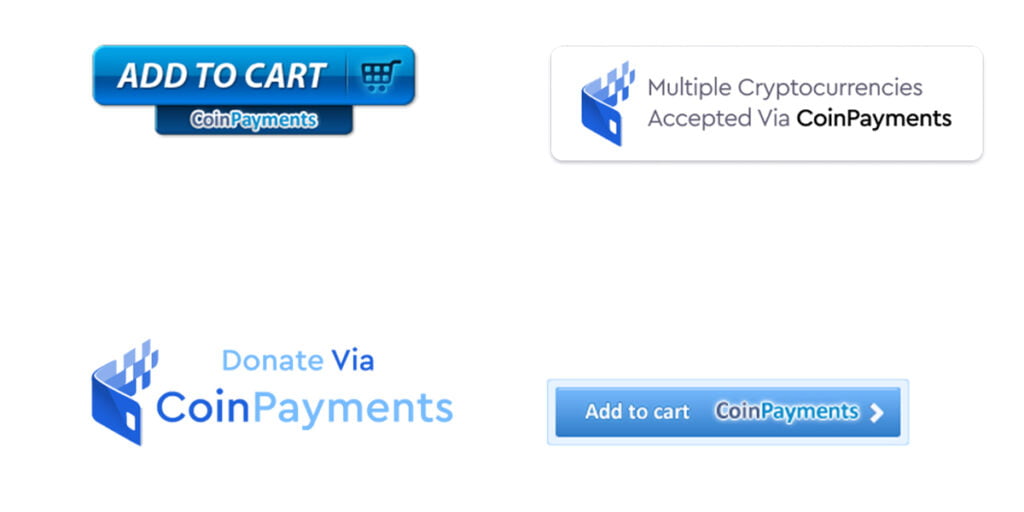 Supported Cryptocurrencies.
As we mentioned, CoinPayments supports over 1800 coins and altcoins, including BTC, ETH, XRP and more popular coins; therefore, you customers will find no problem paying with their preferred coin. You can also check the complete list here.
FAQ.
How Much Is CoinPayments Fees?
CoinPayments is one of the cheapest crypto services globally because nearly all incoming payments and deposits are subject to a fee of only 0.5%. Learn more information on CoinPayments fees page here.
Is CoinPayments Safe to Use?
Of course, CoinPayments is safe to use. They also don't require your wallet's private keys, and you can withdraw your funds whenever your want.
Starting on CoinPayments.
Getting starting on the platform is more than superficial; in the following part, we'll take you step-by-step through the process of setting up your account for the first time.
Sign up.
Firstly, visit CoinPayments main page, and click on "Sign up" on the top right corner. Following that, choose either a personal or a business account, then complete your information.
Verify Your Account.
Once you click on "Register", CoinPayments will ask you to check your email for a verification link sent by CoinPayment's team.
Choose Payment Method.
Next, you can choose if you're going to use CoinPayments as a merchant to accept payments for your products or services or a wallet to send and receive cryptocurrencies.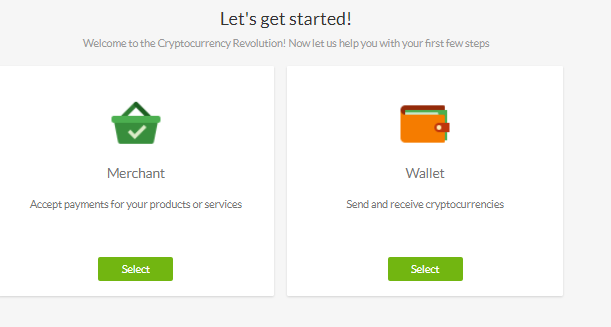 After that, choose the coins that you'd like to receive.
Start Using CoinPayments.
Finally, you can now start using CoinPayment to accept crypto payments. Visit your dashboard and start adding buttons to your website easily.
Conclusion.
It's definitely hard to find a payment gateway with such features. There's no doubt that CoinPayments is one of the best payment gateways out there. Due to its powerful features like Pos, Auto Coin Conversion and more, it has proved itself as one the best. Furthermore, here's CoinPayments pros and cons list:
Pros.
Works as a wallet
Supports lots of coins
PoS
Coin conversation
Cons.
CoinPayments Alternatives.
Following this CoinPayments review, we recommend checking out the best alternatives. We've made a list of the best alternatives with reviews for each of them as well.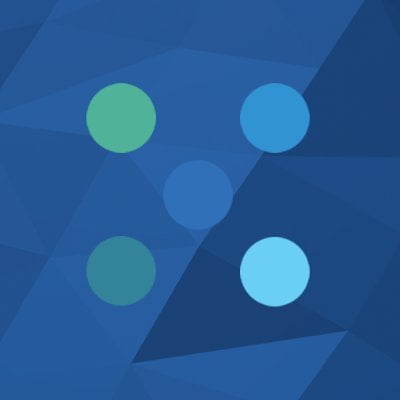 COINQVEST
COINQVEST provides cryptocurrencies checkouts that automatically go from Bitcoin to a bank account or crypto wallet. It also offers plugins that help online merchants and e-commerce stores accept cryptocurrencies.

Payid19
Payid19 is a payment gateway that allows merchants to accept payments in crypto easily without any need to code.
NOWPayments
Integrate NOWPayments and start receiving online payments in crypto. Accept Bitcoin, Ethereum and 100+ cryptos on your website, store, and social media accounts globally.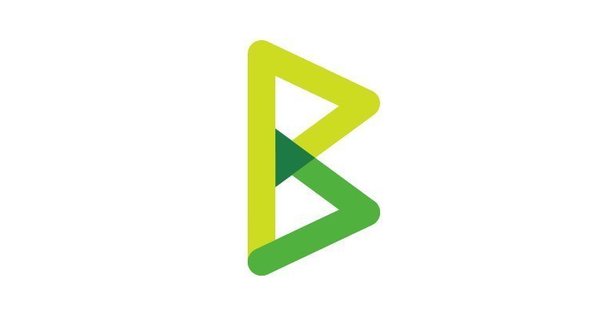 BTCPay Server
BTCPay Server is a self-hosted, open-source cryptocurrency payment processor. It's secure, private, censorship-resistant and free.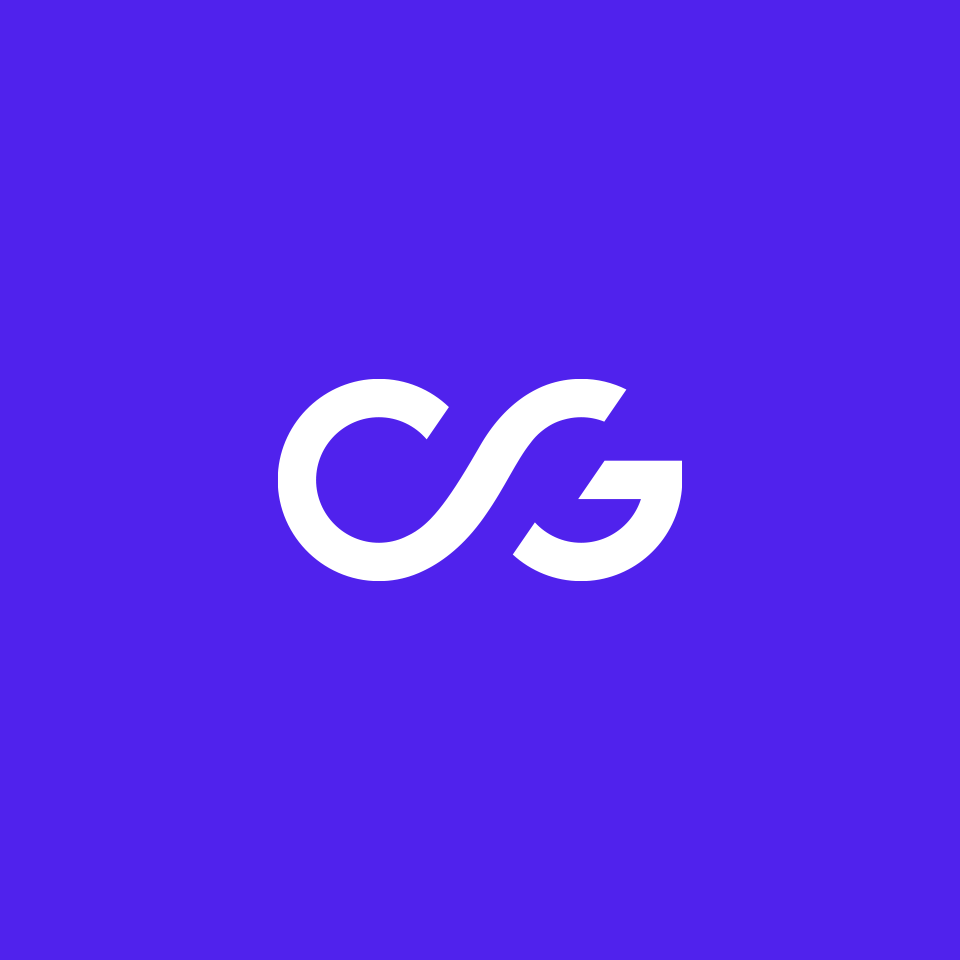 CoinGate
CoinGate is a payment gateway for blockchain payments. Their goal is to grow the adoption of cryptocurrencies on a global scale by laying out a reliable payments infrastructure that caters for the needs of both merchants and their customers: accessible, convenient and customer-oriented.
Eventually, we'd love to hear from you in the comments section below on this CoinPayments review. So make sure to chat with us below!