In this article: BTCPay Server review, we'll take a deep look at one of the best crypto payment gateways and explore its features.
As a matter of fact, programming your website to accept crypto is absolutely hard, especially for small business owners. But what if there's an app that automates and eases the process? In fact, there are a lot of them. Payment gateways allow you to process crypto payments and orders efficiently.
BTCPay Server is mainly for merchants, online Stores, and physical Stores. But also self-sovereign individuals and freelancers can make use out of it. Furthermore, we'll highlight the platform's features and functions to get you on track in the following review.
Also Read: CoinGate Review and Best Alternatives.
Table of Contents
About BTCPay Server.
BTCPay Server is a free and open-source cryptocurrency payment processor which allows you to receive payments in Bitcoin (on-chain and via the Lightning Network) and altcoins directly, with no fees, transaction cost or a middleman.
BTCPay Server Features.
Here are the platform's features that really dragged our attention.
Point of Scale.
The web-based PoS app allows users with brick and mortar stores to readily accept cryptocurrencies without fees or a third party directly to their wallet. As a result, the PoS can be displayed easily on tablets or any other devices which support web browsing.
Also, adding new products is easy because the app has a shopping cart feature, tips, product inventory, custom payment options and more.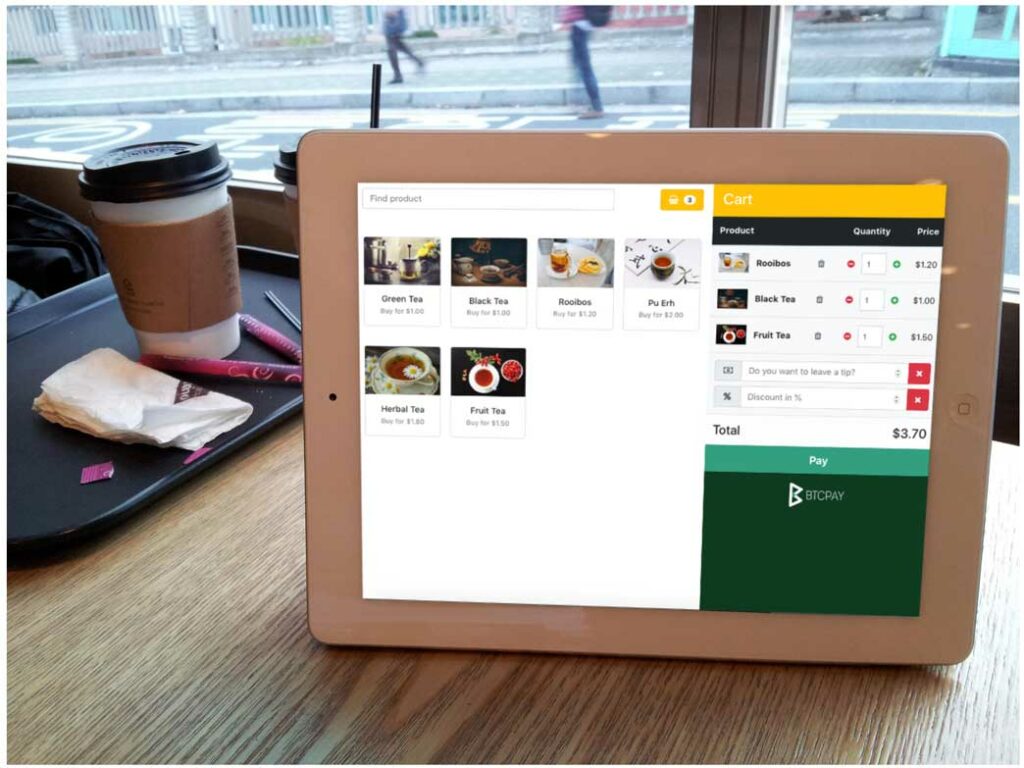 BTCPay Server Wallet.
Each store's configured cryptocurrency has a separate wallet displayed on the wallets page. You can access a wallet by clicking Wallets from the top menu. And to access a particular wallet, click Manage.
Invoices.
The invoices page lists the invoices from all stores and apps and payment requests in BTCPay Server. It also cumulatively sorts invoices by date and allows plenty of customisation options for better invoice management.
Pull Payments.
What if, instead of a sender pushing payment, the sender allows the receiver to pull the payment at a time the receiver seems fit? This is the concept of pull payment. This allows several new applications such as:
A subscription service
Refunds
Time-based billing for freelancers
Patronage
Automatic selling
Integration.
BTCPay server has many integrations, which are:
WooCommerce
Shopify
Drupal
Magento
PrestaShop
Shopware
Supported Cryptocurrencies.
BTCPay server has satisfying support for crypto coins; here are the supported coins by BTCPay Server:
BGold (BTG) (also known as Bitcoin Gold)
BPlus (XBC) (also known as Bitcoin Plus)
Bitcore (BTX)
Dash (DASH)
Dogecoin (DOGE)
Feathercoin (FTC)
Groestlcoin (GRS)
Liquid Bitcoin (LBTC)
Litecoin (LTC)
Monacoin (MONA)
Monero (XMR)
Polis (POLIS)
Viacoin (VIA)
Ethereum (ETH) and related tokens
FAQ.
How Much Is BTCPay Server Fees?

As we previously mentioned, BTCPay is self-hosted software. Therefore, you are your own payment processor. There are no subscriptions, no transaction fees. There's no third-party involvement which significantly increases the censorship resistance, privacy, and security for you and your customers.
Is BTCPay Server Safe to Use?
Absolutely yes; because it's an open-source program, you can always check the source code yourself. Also, BTCPay Server does not require your private keys. Most importantly, the fact that BTCPay Server does not require access to your master private key for on-chain transactions is a huge security advantage. Even if your server gets hacked, your funds from the on-chain transactions are always safe.
Starting with BTCPay Server.
In the following part of BTCPay Server review, we'll demonstrate how to start with BTCPay server and set up your account for the first time.
Sign up.
Firstly, head to BTCPay Server main page here and sign up your account using your email address.
Verify Your Account.
Secondly, check your email address for a verification link from BTCPay Server team to verify your account.
Start Using BTCPay Server.
Finally, head to BTCPay Server docs where you can find tutorials on how to use the platform and how to deploy it up for accepting payments.
Conculsion.
Surly, BTCPay Server should be one of your considerations due to its various features and functions. What really makes BTCPay Server unique is being open-source, which allows you to view and even modify its code if you're more advanced. However, here is our pros and cons list of BTCPay Server:
Pros.
Huge support of coins
Open-source
Doesn't need third-party
Cons.
Hard to set-up for the first time
BTCPay Server Alternatives.
Before starting with BTCPay Server, we highly recommend checking out a list of the best alternatives that we've prepared with a review for each of them.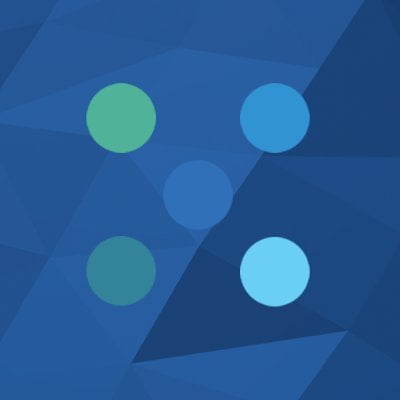 COINQVEST
COINQVEST provides cryptocurrencies checkouts that automatically go from Bitcoin to a bank account or crypto wallet. It also offers plugins that help online merchants and e-commerce stores accept cryptocurrencies.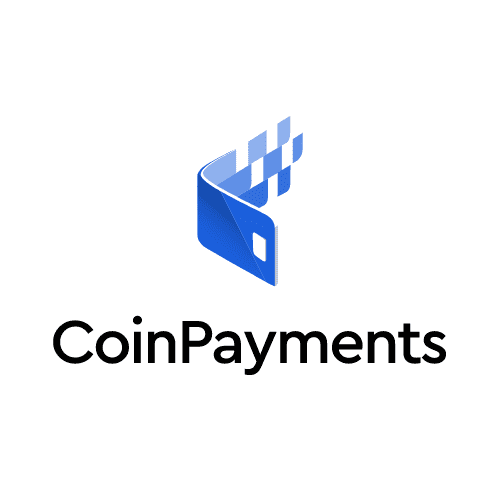 CoinPayments
Take advantage of our global crypto payment gateway made easy and accessible for everyone — whether you're a business owner, crypto user, or even from another planet.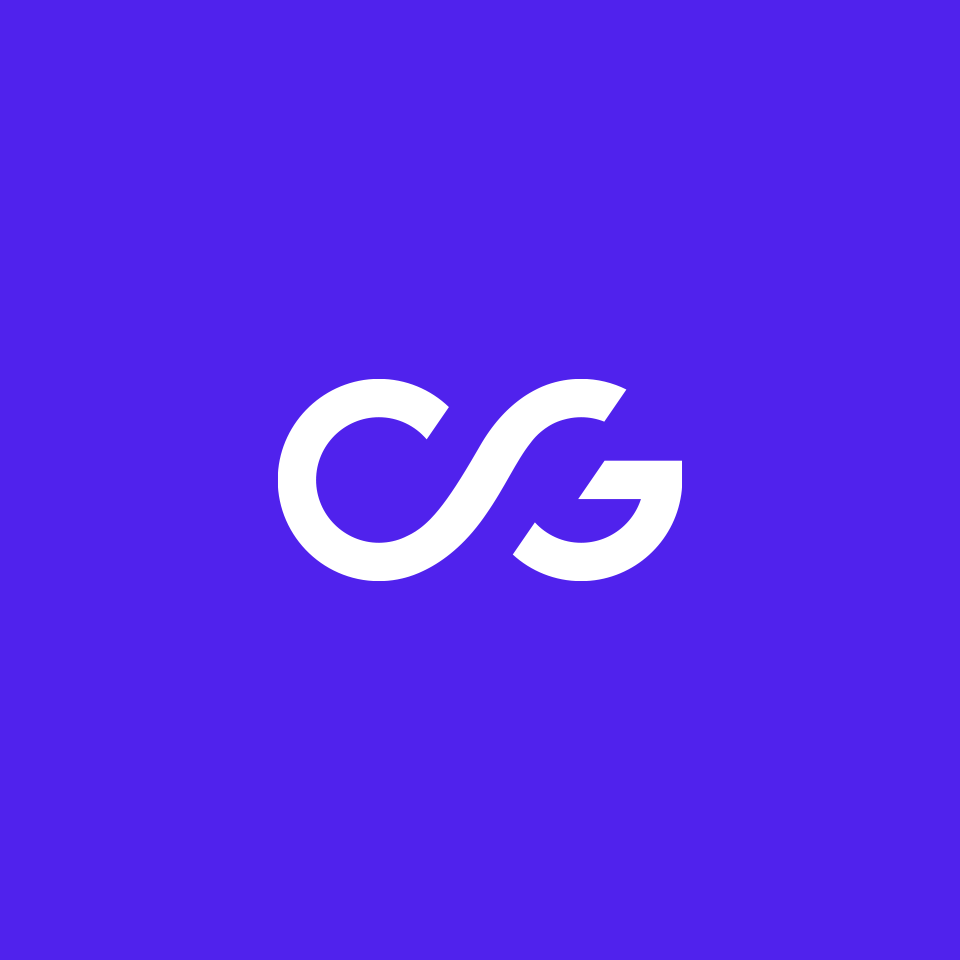 CoinGate
CoinGate is a payment gateway for blockchain payments. Their goal is to grow the adoption of cryptocurrencies on a global scale by laying out a reliable payments infrastructure that caters for the needs of both merchants and their customers: accessible, convenient and customer-oriented.
Finally, we'd love to hear from you in the comments section below. So make sure to share your thoughts on this BTCPay Server review, and we'll be responding to you.