In today's article, Ledger Nano S Plus review, we will deeply examine Ledger's new and long-awaited device, the Nano S Plus. Furthermore, we will discuss everything that concerns the device from A to Z.
Let's start by demonstrating the difference between hardware and online wallets, also called cold and hot wallets. Firstly, hot wallets are connected to the Internet, and they store your private keys on devices connected to the Internet as well. There's a huge downside to that, which is being in danger of hacker attacks.
On the other hand, A hardware wallet is a cryptocurrency wallet that stores the user's private keys (critical pieces of information used to authorize outgoing transactions on the blockchain network) in a secure hardware device. The main principle behind hardware wallets is to provide total isolation between the private keys and your easy-to-hack computer or smartphone.
Also Read: Best Hardware Wallets to Choose From.
Table of Contents
About Ledger.
Ledger was launched in 2014 by eight experts with complementary backgrounds in embedded security and aims at securing the new disruptive class of crypto assets: Financial assets like cryptocurrencies or Initial Coin Offerings.
Ledger has three models of their hardware wallets. The Ledger Nano X, Ledger Nano S, and Nano S Plus. All three models provide a great experience of security and efficiency.
Ledger Nano S Plus Features.
In the following part of our Ledger Nano S Plus review, we will highlight the top features that got our attention.
Manage over 5,500 digital assets.
The Ledger Nano S Plus allows you to manage and store over 5,500 crypto coins. With that support, you will always find any currency you want.
The list includes Bitcoin, Ripple, Ethereum, USD Tether, etc. It also supports staking for many coins, including Ethereum, of course.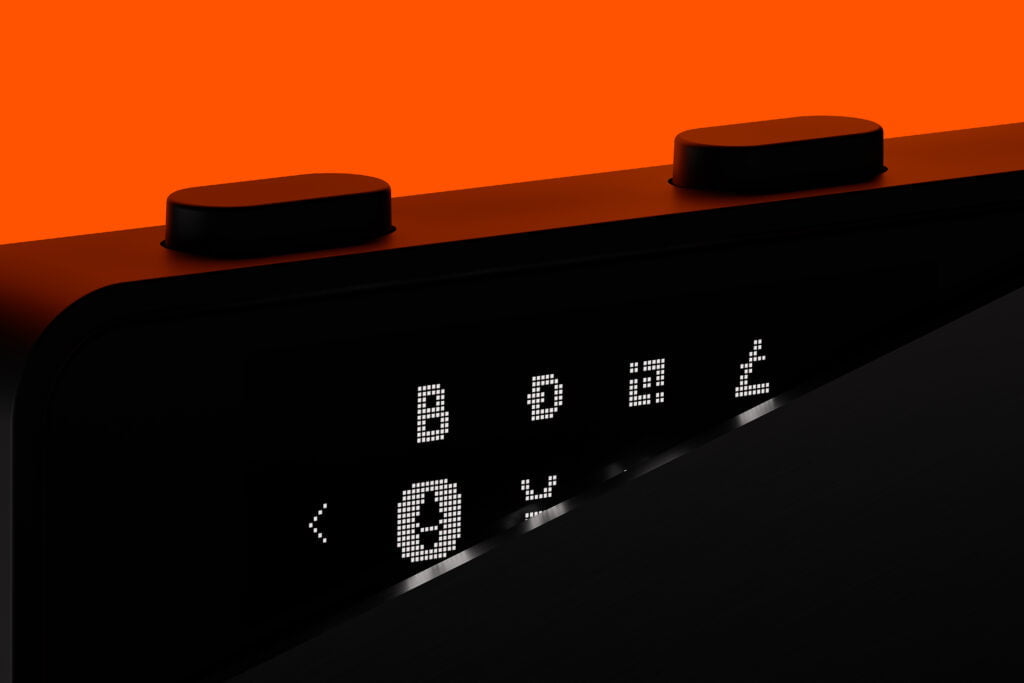 Manage your NFTs safely.
The Ledger Nano S Plus is designed to store your crypto coins and non-fungible tokens (NFT).
You only need to go into your ETH wallet (or other NFT-supporting blockchain) and select "See All NFT." From there, Ledger will take you to a screen that shows all your owned NFTs in one convenient place. Also, all NFT metadata is pulled from the creator.
Send and sign your NFT transactions fully transparently in Ledger Live: What you see is what you mark.
More capacity.
The older version of this device, Ledger Nano S, can only install up to 3 apps. But, the newer version, The Ledger Nano S Plus, can store up to 100 apps simultaneously.
This is considered a massive upgrade for the device due to the small number that the previous version was capable of.
Mobility.
The device's size is perfect for easy storage, hiding, and going out. You can travel with your Ledger Nano S Plus device, and all you need is the Ledger Nano S Plus and your mobile phone to send and receive crypto transactions with no complications.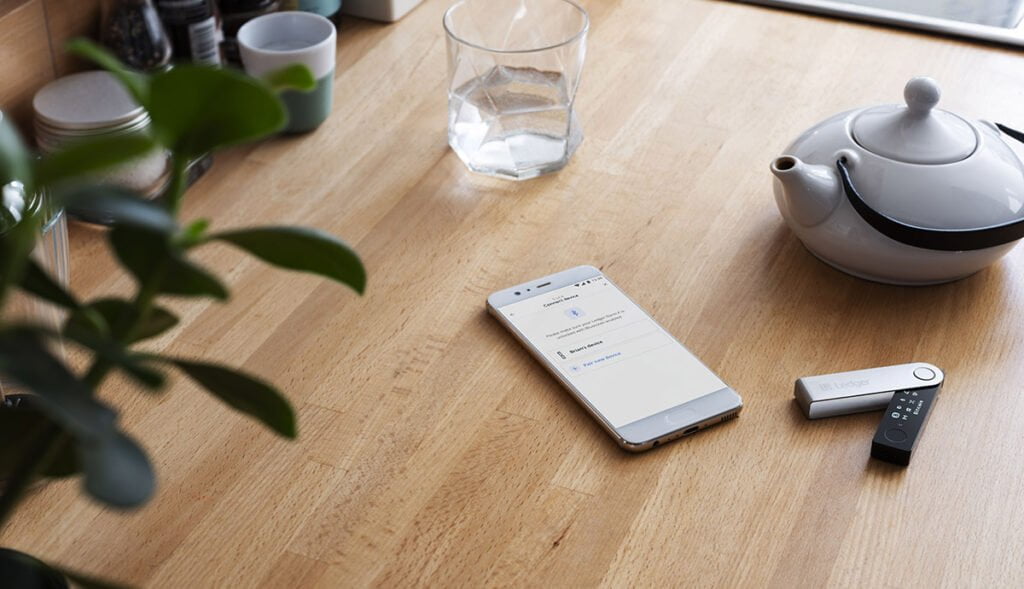 Supported Cryptocurrency.
As mentioned, Ledger Nano S Plus supports over 5,500 cryptocurrencies, including all the popular coins. Check out the complete list on the Ledger Nano S Plus coin list.
FAQ.
What happens if I lose my Ledger Nano S Plus device?
If you lose your Ledger Nano S Plus device, don't worry. The device generates a seed phrase, which is a list of words. As long as you have that list of words, you can recover your wallet quickly into another Ledger hardware wallet. We highly recommend checking out Ledger Cryptosteel Capsule to store your seed phrase away from theft and disasters.
Is Ledger Nano S Plus safe to use?
Ledger is known for its privacy and security standards. With this device, your private keys are stored on cold storage, meaning attackers can never access your device. And when you are making transactions, the device only transfers public data.
However, the only way that attackers can get to you is by physically accessing your device before you during shipments or in stores. That's why we highly recommend getting the Ledger Nano S Plus through the Ledger's official store.
How does Ledger Nano S Plus work?
The device is straightforward to use. It works by installing Ledger's software on your computer or mobile phone. And then connect the device through a USB-C cable. After setting up your device for the first time, it will work like any other wallet.
What's inside the Ledger Nano S Plus box?
The device box will contain the following items:
A hardware wallet
A USB-C to USB-A cable
A getting started leaflet
Three recovery sheets
One key-chain strap
How much does Ledger Nano S Plus cost?
You can get the new Ledger Nano S Plus for 79.00€, which is a great price compared to other devices and even its elder brother, Ledger Nano X. You can shop for Ledger Nano S Plus here.
What are Ledger Nano S Plus hardware specs?
Size
62.39 x 17.40 x 8.24mm
Weight
21g
Materials
Brushed stainless steel and plastic.
Connector
USB Type-C
Certification level
CC EAL5+
Chips
ST33K1M5
Getting Started with Ledger Nano S Plus.
During the following part of this Ledger Nano S Plus review, we will demonstrate how to get started with the device and set it up for the first time.
But firstly, you need to know that the buttons are used for navigation, and tapping both buttons simultaneously allows you to select.
Download Ledger Live.
First, you need to download the Ledger Live application for your computer through the company's website or search for it on the app store if you are going with a mobile phone.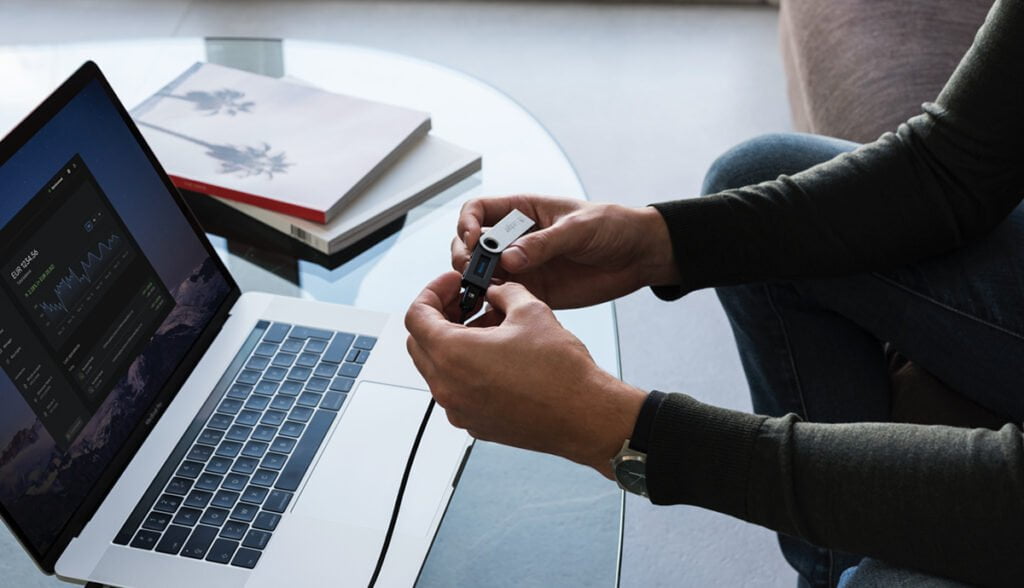 Connect Ledger Nano S Plus.
After setting up Ledger Live on your computer, connect the device with the cable it came with. The Ledger device has a Type-C socket, and the other end of the cable is a standard USB plug.
Now, you need to get a pen and paper to write down some important information. Firstly, you must set up a PIN code on your Ledger Nano S device. Make sure to use a rememberable one because you will need it every time you unlock your Ledger device.
Create your wallet.
Now, you need to create your first wallet on Ledger Nano S Plus. The device will generate a list of words called seed phrase. Store it somewhere safe because you will need it in case of device loss or damage. You should never take a digital copy of it for your security.
Once you are done, Ledger Live will run a security check on your device; then, you can proceed with sending and receiving transactions.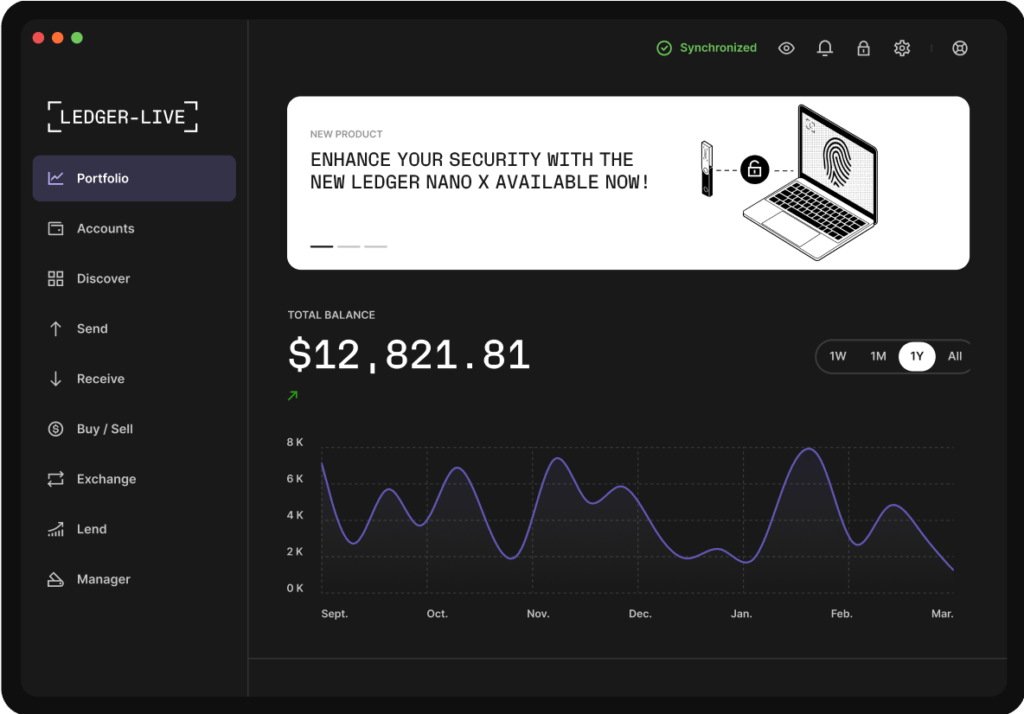 Conclusion.
There is no doubt that hot wallets should never be an option. Hardware wallets will provide you with maximum security and protect your assets. During this Ledger Nano S Plus review, we were sure that the new Ledger product offers more security and features to the users. If you are new to hardware wallets, Ledger Nano S Plus would be a great option; we highly recommend it.
Pros.
A massive list of coins supported
bigger screen
, easy and simple to use
Cons.
No Bluetooth is supported.
Ledger Nano S Comparison and Alternatives Options.
There are plenty of alternatives for Ledger Nano S Plus. Also, we have reviewed each one of the alternatives and made a detailed article for you. In the following boxes, you will see a hint of the available alternatives for The Ledger Nano S Plus.
Description:

100% Air-gapped QR code communication hardware wallet for Bitcoin, Ethereum, EOS, Tron, and 1000+ crypto.

Description:

Secure crypto assets such as Bitcoin, Ethereum, XRP, Monero, etc. Give yourself peace of mind by knowing that your cryptocurrencies are safe.

Description:

SafePal securely stores your crypto assets in the most simple and easy way. Truly mobile-friendly, supporting major cryptocurrencies like Bitcoin, BNB, Ethereum, and more.

Description:

The GridPlus Lattice1 and SafeCards use uncompromising security to enable the most secure cryptocurrency storage ever created.

Description:

Trezor is the world's first and most secure cryptocurrency hardware wallet. Your information is kept safe and never stored on servers.
Finally, we would love to get your thoughts on this Ledger Nano S Plus review. Make sure to leave a comment in the comments section below, and we will reply to you as soon as we can.