The Next Frontier of Crypto Security
A KeepKey-secured platform built to handle all of your crypto needs. KeepKey is the premier wallet in the new ShapeShift Platform.
KeepKey Review And Best Alternatives
In this article, KeepKey review, we'll view one of the best premium hardware wallets to protect your assets and keep them away from theft.
Hot wallets have been around ever since the inception of Bitcoin. But, the internet is an insecure environment. That's why there are numerous incidents of crypto theft from Internet-connected computers.
On the other hand, there has been no verified incident of crypto stolen from a cold wallet. Also, hardware wallets feature security add-ons to make sure that your assets are only touchable by you.
That said, we're motivated to write about KeepKey as one of the most trusted hardware wallets by experts.
About KeepKey.
Protect your cryptocurrencies, store your private keys offline, and safeguard your assets from hackers. It's time to make financial freedom secure with KeepKey.
Also Read: Best Hardware Wallets to Keep Your Bitcoin Assets Safe.
KeeyKey Features.
KeepKey offers a package of security features less likely to be found elsewhere. That's why we will put KeepKey under the spot and look at each feature.
Stress-Free Security.
Keep your private keys offline in cold storage, away from your computer weaknesses and viruses; meanwhile, use ShapeShift software for secured transactions.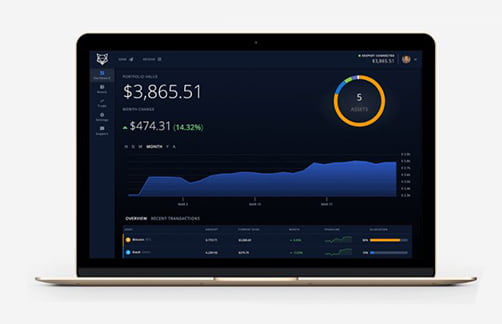 Straightforward Backup and Recovery.
During the installation of your KeepKey device, it generates a 12-word seed phrase. So, in case of any loss or damage, don't worry; you can always recover your wallet.
Sleek and Simple Display.
KeepKey has a large display showing every asset sent or received. Also, each transaction must be approved via the confirmation button.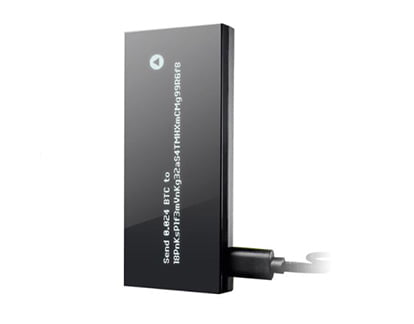 Effortless Exchanges
You can easily exchange crypto using the ShapeShift integration directly from your wallet.
Secure Storage for Private Keys.
Furthermore, KeepKey comes with the following:
PIN protection against unauthorized use
Additional passphrase protection
Customizable transaction speeds
Limitless wallet addresses on one device
Supported Cryptocurrencies.
KeepKey supports 40+ of the world's leading cryptocurrencies like Bitcoin, Bitcoin Cash, Ethereum, Litecoin, and, Dogecoin.
FAQ.
What Happens if I Lose My KeepKey Device?
Don't worry if you lose your KeepKey or any other hardware wallet. You can always recover your KeepKey wallet using the seed phrase generated during the setup.
Is KeepKey Safe?
KeepKey is safe for your private keys because all your private information is generated on the cold storage in KeepKey. Also, your data is never stored on servers.
Is It Easy to Use KeepKey?
KeepKey works seamlessly with the ShapeShift app. With the large display and the confirmation button, you'll never have difficulty viewing addresses or confirming transactions.
How Does KeepKeey Work?
Use ShapeShift integration to access your KeepKey device; you need to confirm transactions first on your KeepKey device for sending or receiving.
What's KeepKey Pricing?
KeepKey has a very unique and affordable price. For $49 only, you can get your KeepKey device.
What's Inside KeepKey Box?
KeepKey hardware wallet
USB cable to
Card to write your recovery sentence
A leather case to keep the card in
What Are KeepKey Hardware Specs?
Height: 38.0 mm
Width: 93.5 mm
Depth: 12.2 mm
USB HID functionality
A Micro-USB connector
ARM Cortex
M3 TRNG (Hardware-based Random Number Generator)
256 x 64 3.12″ OLED display
Getting Started with KeepKey.
Add the ease of starting your KeepKey device to the features list. Also, in this KeepKey review, we'll take you through the process of starting and setting up your KeepKey device.
Download and Connect ShapeShift.
Firstly, you need to download ShapeShift to work with your KeepKey device. After downloading ShapeShift, it'll take you through the process of initializing and setting up your account.
Back up Your Seed Phrase.
After initializing your KeepKey, you need to write your seed phrase down, as it'll be the only way to recover your wallet in case of loss or damage.
Proceed with Transactions.
To send coins, in the ShapeShift app, click on send. Now, you'll be asked to confirm that by using the device's confirmation button. Also, you can see the transaction address and amount on the screen.
And for receiving, Use ShapeShift for that too. In ShapeShift, click on receive, then enter the recipient's address. Also you will need to confirm that too.
Conclusion.
In brief, Hardware wallets are the best option to keep your assets safe. That's what KeepKey managed to achieve.
KeepKey's review gave us a really good impression. So here's KeepKey as pros & cons.
Pros.
Premium design
Safe cold storage
Integration with ShapeShift
Cons.
Does not have transaction fee estimates