In this article, CoolWallet S review, we'll understand how a hardware wallet can protect your assets with significant security features.
Hot wallets aren't the best place to keep your assets. Because of many reasons, most importantly is the internet.
To clarify, malicious software can compromise any software. And due to the connection of devices through the internet, it's no longer safe to keep your private keys online. But what's the alternative?
Hardware wallets are efficient and secure when making transactions and keeping your private keys. Also, it's never connected to the outside world, and if it did, it'd be an end-to-end encrypted connection.
Table of Contents
About CoolWallet.
CoolWallet S is one of the most secure crypto hardware wallets for Bitcoin, Ethereum, Litecoin, Bitcoin Cash, and ERC20 Token. Keep all your private keys safe from the internet and malicious software.
Also Read: Best Hardware Wallets to Secure Your Assets.
CoolWallet Features.
CoolWallet comes with the basic features of any hardware wallet. However, it'll be efficient and secure for your assets.
Encrypted Bluetooth Connection.
On CoolWallet, Bluetooth is used for communication between your CoolBitX app and CoolWallet; we know that Bluetooth's connection in hardware wallets may raise some concerns. CoolWallet S uses military-grade AES256 encrypted Bluetooth to communicate with CoolBitX App. Furthermore, The CoolWallet S and your phone will only connect if turned on within 10m of each other and require a secure pairing passcode to communicate.
Water-Proof.
CoolWallet S is water-proof. However, it's not recommended to keep CoolWallet S under water for more than 1 hour.
Send and Receive Crypto.
By using CoolBitX app on your phone, you can seamlessly send and receive transactions.
2+1 Factor Authentication.
To ensure that your assets are safe, use 2FA. Furthermore, Biometric and physical 2FAs are both available.
Exchange Cryptocurrencies.
You can swap cryptocurrencies using the CoolBitX app; therefore, you'll never miss a trade.
Sleek Design.
CoolWallet S comes with a premium design. Moreover, CoolWallet S design makes it easy to carry and use as it is almost the same size and thickness as a credit card.
Supported Cryptocurrencies.
Most users will find their preferred coin supported by CoolWallet S; however, we think CoolWallet should help more coins in the future as many other competitors keep many more currencies.
You can take a look at the supported crypto and tokens below.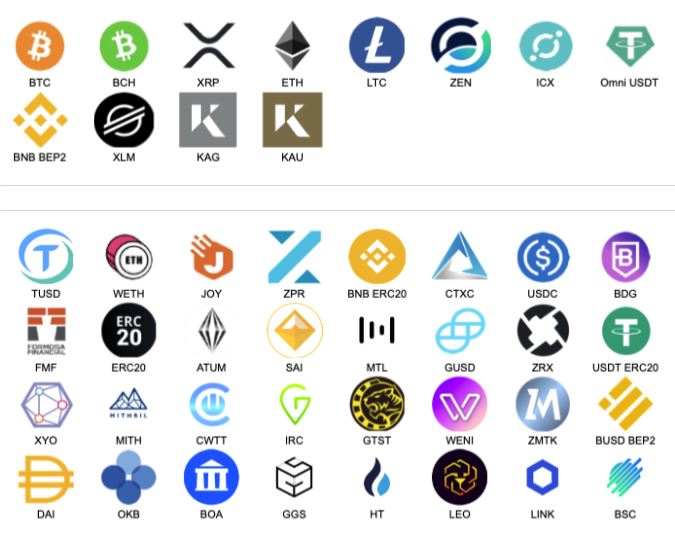 FAQ
What Happens if I Lose My CoolWallet S?
Like any other hardware wallet, CoolWallet S generates a seed phrase during its setup process. You can recover your hardware wallet using that seed phrase and recover it into another CoolWallet S device or any other compatible software wallet.
Is CoolWallet S Safe for My Assets?
In this CoolWallet S review, we found CoolWallet S to be one of the most secure and safe hardware wallets for your assets.
You can keep track of all your assets using their CoolBitX app. The connection between your phone and CoolWallet S via Bluetooth is nothing to worry about, as it is safe and secure.
Is CoolWallet S Easy to Use?
Yes, only with CoolBitX app you can send, receive, and view your portfolio.
How Does CoolWallet S Work?
Install CoolBitX app on your mobile phone, then pair it with your CoolWallet S device. Now, you can make transactions with your CoolWallet S hardware wallet.
What's CoolWallet S Pricing?
CoolWallet S has a very competitive price, and you can get CoolWallet S for $99. However, if you buy 2 CoolWallet S devices, you can get each for $79. Also, you can get CoolWallet S Here.
What Comes Inside CoolWallet S Box?
CoolWallet S
A charging dock
2 Seed recovery cards
What Are CoolWallet S Hardware Specs?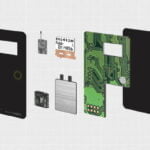 Credit card size 85.6(L) x 53.98(H) x 0.8(T)mm
Button Material: 1 metal dome button Feedback: Tactile
Battery: Contact Charging: 2 hours to full charge
Battery Life: Regular Use (~2 Transactions Per Day) roughly 2 Weeks
Standby Life: 3 Months.
Battery Material: Lithium-ion rechargeable battery Volt: 3V Capacity: 15mAh
Getting Started with CoolWallet S.
After getting a CoolWallet S device here, you need to get started with it and set up your wallet. In this CoolWallet S review, we'll take you through setting up and using your new hardware wallet.
Download CoolBitX App
Firstly, to use CoolWallet S, you need to download the CoolBitX app from their website.
Initialize CoolWallet S.
Secondly, you need to initialize your CoolWallet S device and pair it with CoolBitX. Also, CoolBitX will take you through setting up your new wallet or recovering your old one.
Proceed with Transactions.
Now, after setting up your device, you can proceed with sending or receiving transactions using CoolWallet S.
To send crypto, on the CoolBitX app, click on 'Send' and then enter the recipient's address. And, for receiving transactions, you can click on 'Receive,' then you can copy your address or scan it via a QR code. Also, it would be best if you used the button to confirm each transaction you make.
Conclusion.
This CoolWallet S review gave us a unique impression of the CoolWallet S device. However, as we mentioned, we still have some comments that we will mention in the following pros and cons for CoolWallet S.
Pros.
Easy to carry
Safe Bluetooth connection
Efficient battery
Nice design
Cons.
The small button makes it hard to use

Only a few coins are supported
CoolWallet S Comparison and Alternatives Options.
What if you don't like CoolWallet S? If you're looking for further features, we'll provide you with the best possible alternatives for CoolWallet S.
Description:

100% Air-gapped QR code communication hardware wallet for Bitcoin, Ethereum, EOS, Tron, and 1000+ crypto.

Description:

Secure crypto assets such as Bitcoin, Ethereum, XRP, Monero, etc. Give yourself peace of mind by knowing that your cryptocurrencies are safe.

Description:

SafePal securely stores your crypto assets in the most simple and easy way. Truly mobile-friendly, supporting major cryptocurrencies like Bitcoin, BNB, Ethereum, and more.

Description:

The GridPlus Lattice1 and SafeCards use uncompromising security to enable the most secure cryptocurrency storage ever created.

Description:

Trezor is the world's first and most secure cryptocurrency hardware wallet. Your information is kept safe and never stored on servers.
In the end, we'd love to hear from you. So, tell us in the comments section, What do you think of this CoolWallet S review?