In this article: CryptoQuant review, we'll talk about exchange flows and how to access on-chain data to predict how the market is moving.
On-chain data is a meaningful metric that summarizes on-chain activities recorded on the blockchain. Of course, on-chain data plays a significant role in the final price movements. And by accessing complete historical on-chain data, traders can build insights about the future market prices; therefore, leading them to make robust trading strategies.
During the past years, many analysis tools started forming on-chain data into charts and metrics so traders can easily access it without having to deal with the blockchain. CryptoQuant is one of the very different analysis tools; CryptoQuant aims to provide full transparent on-chain data in addition to different tools to make your experience more manageable.
Table of Contents
About CryptoQuant.
CryptoQuant offers comprehensive data for crypto trading. It includes market data, on-chain data, and also short/long-term indicators for Bitcoin, Ethereum, Stablecoins, and ERC20 tokens.
Also Read: Nansen Review and Best Alternatives.
CryptoQuant Features.
In the following part of CryptoQuant review, we're putting CryptoQuant features under the light and explaining each part of the platform.
Charts Overview.
On that page, you can overview different charts and filter them according to exchanges or categories. Also, on the left, you can choose different metrics like Flow Indicator, Miner Flow, and more. That data is available for Bitcoin, Ethereum, Stablecoin, and Altcoins.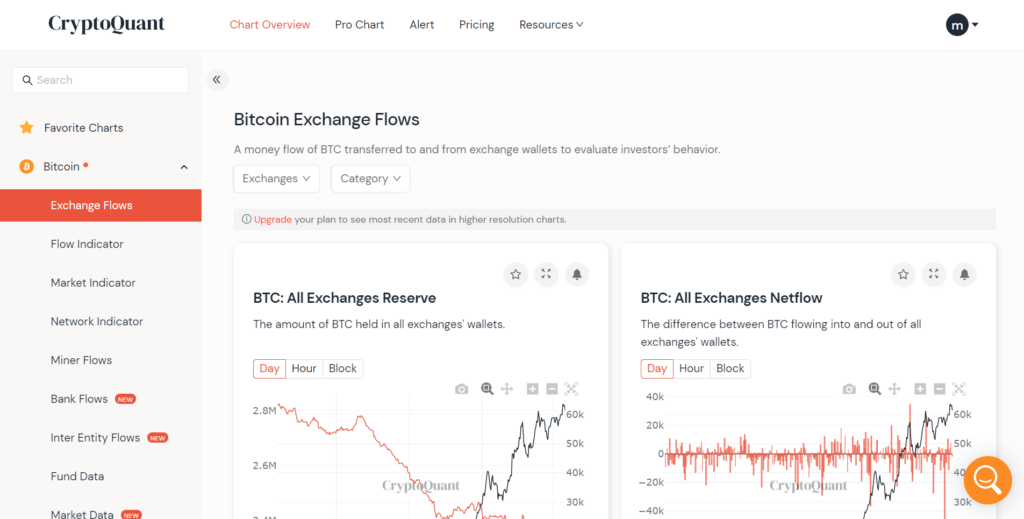 Exchange Flows.
One of the most popular metrics on CryptoQuant is exchange inflow/outflow. And Exchange inflow is defined as an amount of coin deposited into the exchange wallets, and exchange outflow is defined as an amount of coin withdrawal from the exchange wallets.
If exchange inflow is high, that means traders are transferring from their wallets into their exchange accounts, which adds selling pressure. On the other hand, if exchange outflow is high, that means traders are withdrawing from their exchange accounts into their wallets, which adds buying pressure.
Pro Chart.
On Pro Chart, you get access to previously made charts and indicators provided by TradingView. Also, you can create your own chart and share it or access shared charts by other traders. That way, you can get shared ideas and never miss a good chance.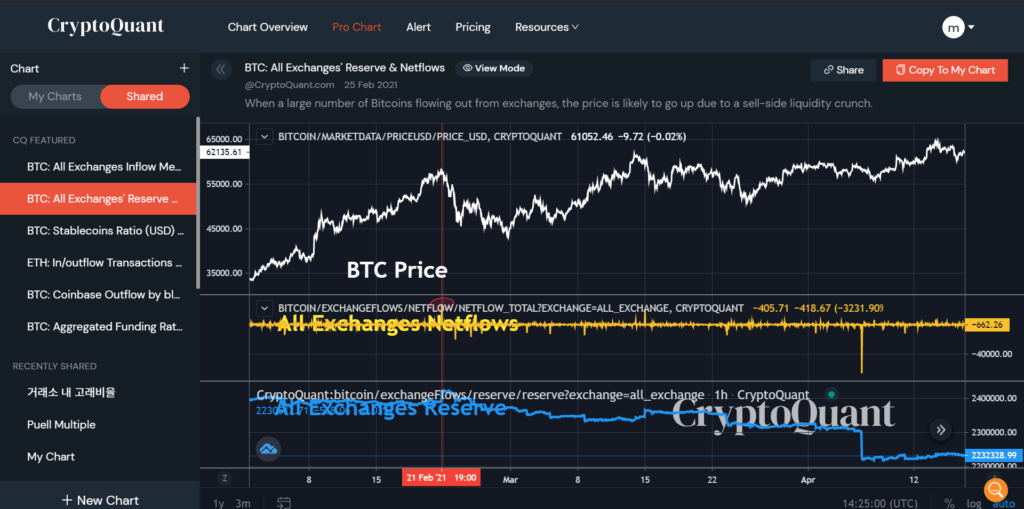 Alerts.
Using CryptoQuant alerts, you can get notified when there are strange activities that may lead to sharp price movements. You can choose to get notified on Telegram, email, or browser notification.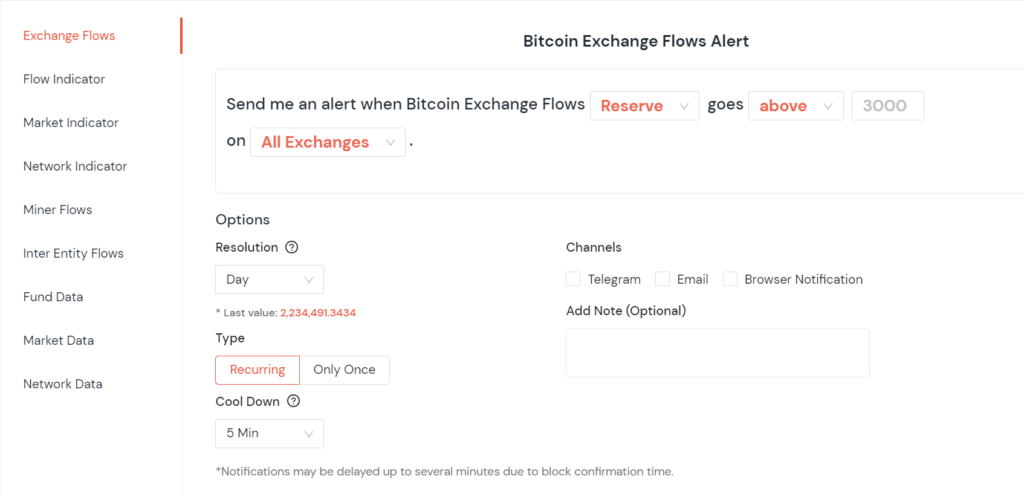 CryptoQuant Pricing.
There are different plans for traders' various needs. However, we don't recommend going with the free plan because of the huge limitations like not accessing full historical data. But, the paid plans are very reasonable, starting at $39 for the Advanced plan, $109 for the Professional plan, and $799 for the Premium plan. Learn more about CryptoQuant's different plans here or in the image below.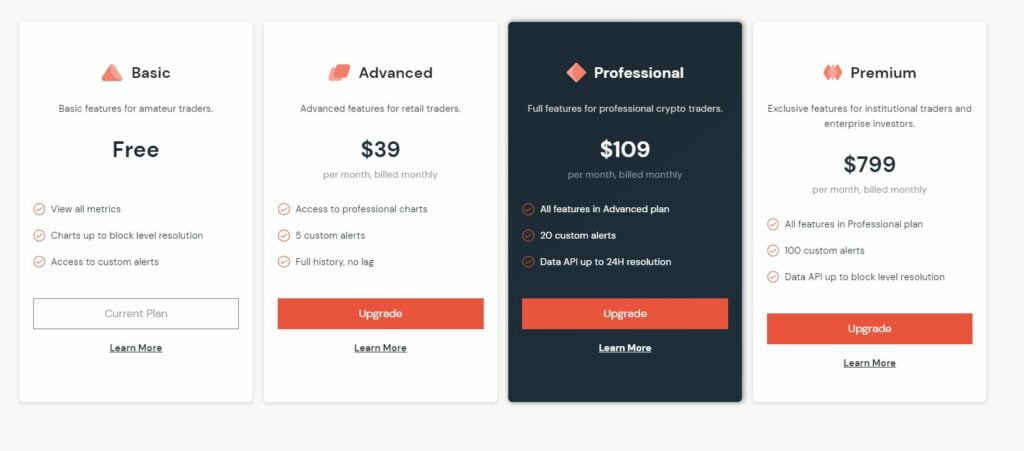 Sign-up on CryptoQuant.
In order to start on CryptoQuant and access all the mentioned features, visit CryptoQuant Sign-up page here; then, submit your information. Also, remember to use a strong, unique password.
After that, visit your email and find a verification link from the CryptoQuant team to confirm your account.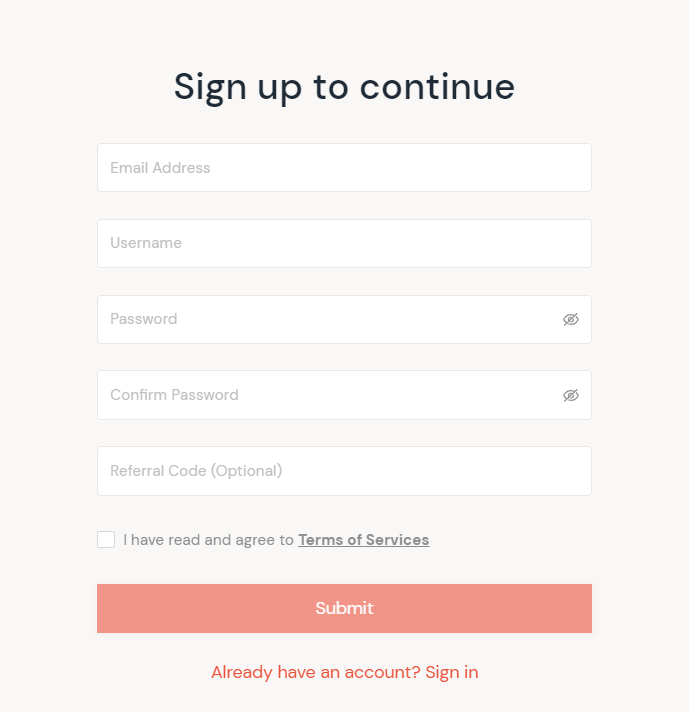 Conclusion.
After using CryptoQuant, we found that such analysis tool is really useful due to the different metrics that it provides and also the full historical data. By accessing such data, traders can implement new trading strategies, realizing market anomalies by alerts, and getting the most recent charts. And here are our pros and cons list for CryptoQuant.
Pros.
Different metrics
Up-to-date charts
full historical data
Charts editing.
Cons.
Many limitations on the free plan.
CryptoQuant Alternatives.
There are many options that you can choose between, and we've made a list of the best CryptoQuant alternatives for you. Also, make sure to check each one review to understand more about them.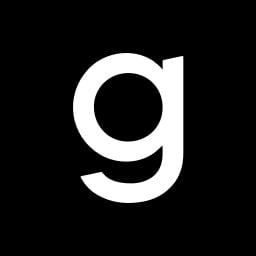 Glassnode
Glassnode brings data intelligence to the blockchain and cryptocurrency space. Glassnode builds applications that provide new ways of delivering insights into blockchains and cryptocurrencies.
DYOR.net
DYOR.net is a tool that analyzes Binance and KuCoin spot markets on BTC and USDT pairs by analyzing each symbol every 15 minutes. Coins are ranked based on their current trend strength and their reversal potential, from the highest to the lowest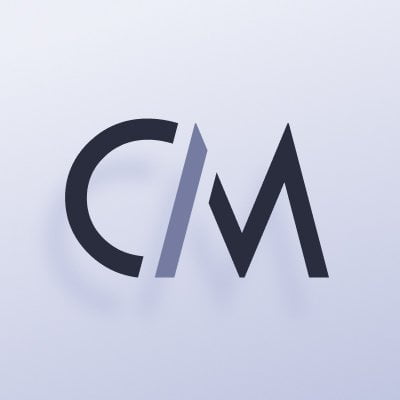 Coin Metrics
Coin Metrics is a provider of crypto financial intelligence, providing network data, market data, index, and network risk solutions to the most prestigious institutions touching crypto assets.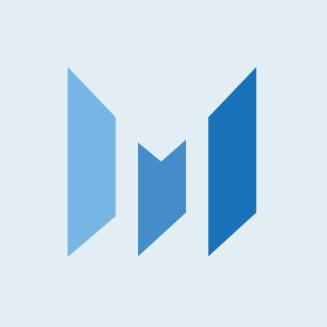 Messari
Messari is a data analysis platform for the global crypto asset community. They believe data is knowledge, and with knowledge, you can invest with confidence.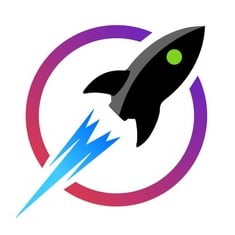 LunarCrush
LunarCrush uses artificial intelligence and machine learning to analyze cryptocurrency data from dozens of sources to reveal valuable insights you can use to make confident, data-driven trading decisions.
Finally, we'd love to hear your thoughts on this CryptoQuant review, so make sure to comment your opinions in the comments section below.