During this article: Swapzone review, we will take a tour through the platform exploring its various features and benefits.
If we are going to count how many crypto exchanges are there; perhaps there are over 380 exchange platforms available out there. That results in many things that can directly affect the users. Of course, there will be price differences, and no matter how small the differences are; they still can make a huge difference. Furthermore, users will never be able to keep track of prices across all exchanges in order to get the best rate for their transactions. But luckily, Swapzone provides a solution.
Swapzone patterned with over 15 different exchange platforms in order to aggregate crypto-to-crypto exchange offers for thousands of cryptocurrency pairs through APIs. These top crypto exchange platforms provide Swapzone users with reliable services, and also support a wide range of assets.
Table of Contents
About Swapzone.
Swapzone is an instant cryptocurrency exсhange aggregator, which does not require users to deposit their crypto assets in order to make use of its services. Furthermore, Swapzone constantly monitors and compares cryptocurrency exchange rates for various available cryptocurrency pairs supported by different exchange providers.
Also Read: 15 Best Crypto Analysis Tools to Improve Your Daily Trading and Exchanges.
Swapzone Feautres.
Swapzone is full of features that are going to change your exchanging habits, which we are going to illustrate during the following part of the Swapzone review.
Free service: You will not pay for anything while using Swapzone services.;
Simplicity of using: You can complete your exchange in only 3 simple steps which we will demonstrate later in the article;
Supports the most popular exchanges such as: Changelly, CoinSwitch, SimpleSwap, N.Exchange, StealthEX, Godex, FixedFloat, Exolix Fixed, Change NOW Fixed, SwapLab, Swft, Swapy, InstaSwap, etc.
Very respnosive and helpful customer support;
Supports over 300 cryptocurrency assets.
You can choose between fixed and floating rates.

FAQ.
How does Swapzone work?
Swapzone provides their customers with an exchange rate, estimated time for completing the exchange, and most importantly, ratings and reviews for each exchange platform. Furthermore, many various tools are designed to help you exchange crypto assets as simple as possible.
How does Swapzone aggregate exchange rates?
Swapzone receives exchange rates directly from the exchange service platforms. with Swapzone, the exchange provider that is offering the best exchange rate will be listed at the top. Swapzone also informs the users whether the exchange partner offers floating rate or fixed rate exchanges.
Also, you should note that if you are going with floating rate exchanges, the final amount of cryptocurrency received after the exchange can vary because of the crypto market fluctuations. If you are going to exchange a numerous amount of crypto, we highly recommend going with a fixed-rate exchange.
How does Swapzone aggregate offers?
Swapzone integrates with the supported exchanges through an API for each supported pair. More than 15 exchange services send data directly to Swapzone. After that, Swapzone sorts the offers out by exchange rate, estimated time, and ratings. And finally, users get transparent information in order to make the final decision.
Why Swapzone?
In today's world, crypto investing and trading are growing rapidly. Exchanging crypto assets itself has become a whole ecosystem. And as we mentioned before, many exchange platforms offer different prices and rates to different classes of traders.
With Swapzone, you will take a look at over 15 exchanges' prices and decide what's better for you considering rates, ratings, and transaction time. Swapzone is one of its kind, we highly recommend it.
Getting Started with Swapzone.
We didn't expect Swapzone to be that simple and straightforward. During our Swapzone review, we managed to complete an exchange in literally 3 simple steps. In the following part, head to Swapzone main page and we will guide you through the process of starting on Swapzone and making your first exchange.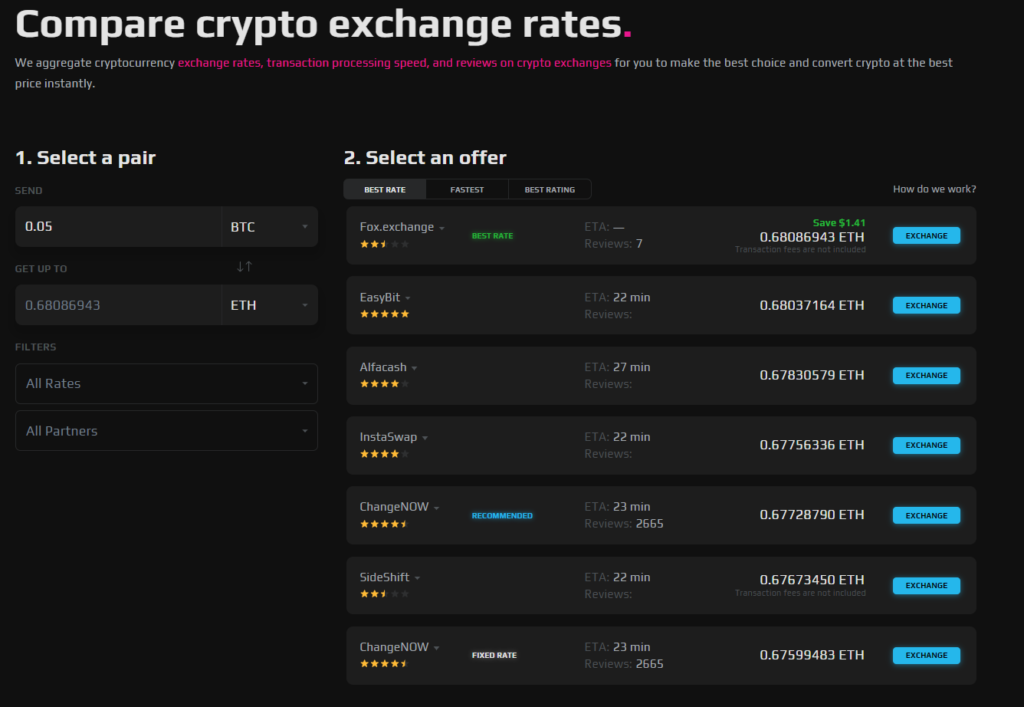 Select a pair.
Firstly, choose the trading pair you would like to exchange. We will choose BTC and ETH for instance. After that, we will specify the BTC amount, which we will send.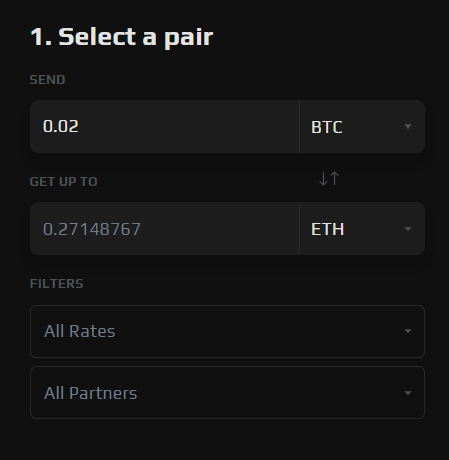 You can also filter the results by rates and partners if you are looking for a specific offer. For that one, we are going for a fixed rate.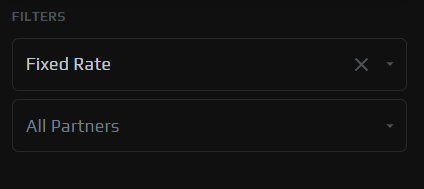 Select An Offer.
Once you have selected your trading pairs and filters, Swapzone will display the available offers. Each offer will have a rate, estimated time, and reviews and you can sort the offers according to any of the precious factos.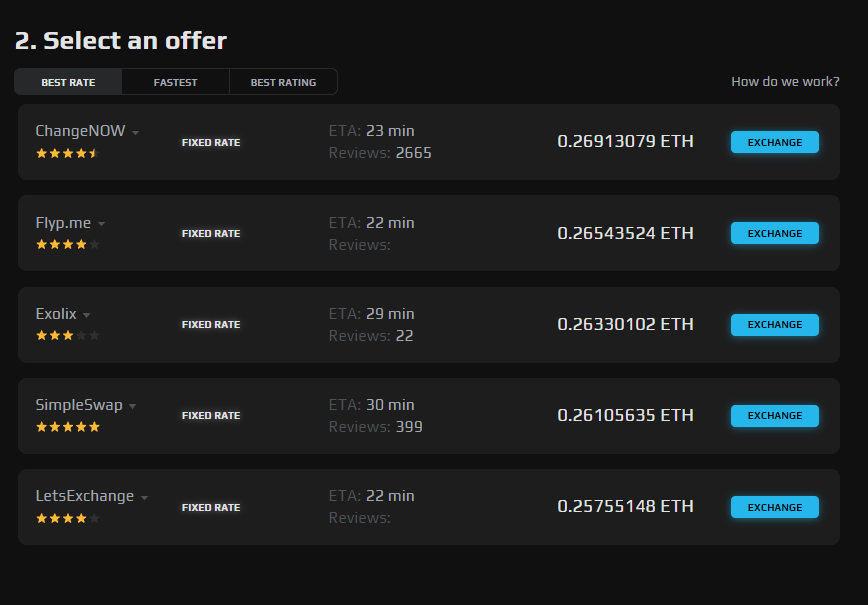 Since ChangeNow offers the best rate and the least estimated time, we are probably going for it. But firstly, we will read some of the reviews.
The reviews are looking very promising, once we are sure with our decisions, click on "Exchange".
After that, you are required to enter an Address to receive ETH, and you can also enter an address to refund BTC in case of any error and an email address.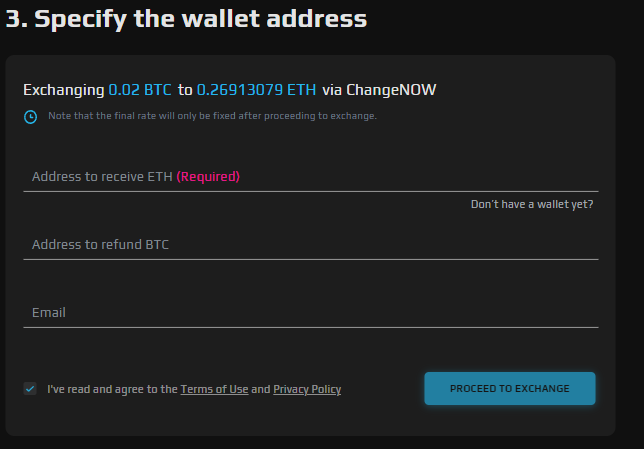 Make The Transaction.
Finally, you can make a transaction to the displayed address and you will receive your coins in the estimated time.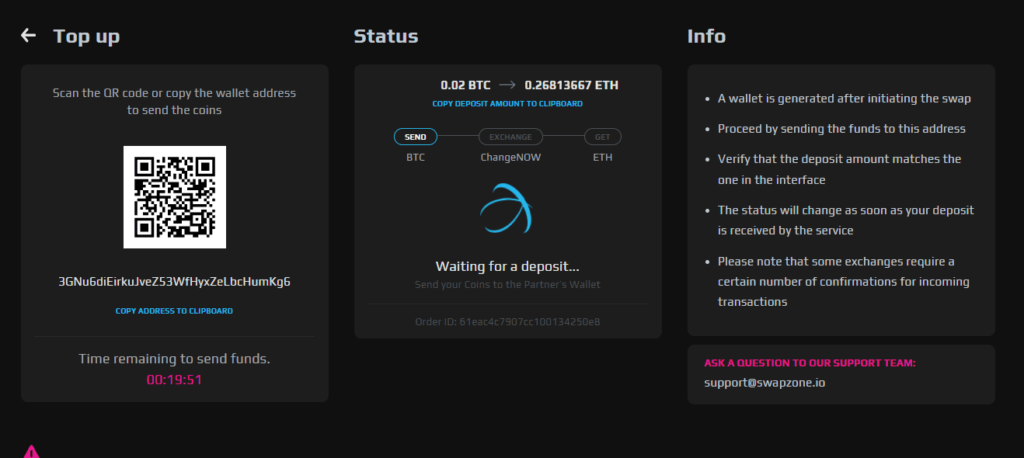 Conclusion.
After our Swapzone review, it is a unique platform that offers a wide range of altcoins and assets. We can comfortably say that Swapzone is a game-changer and problem solver. Partnering with over 15 of the top exchange platforms, offering their services with no fees, and providing such a simple UI can easily put Swapzone in our top recommendations.
Pros.
Over 15 exchanges supported;
Over 300 assets supported;
Available on mobile;
Simple and easy to use.
Cons.
Doesn't support buying crypto with credit cards;
Doesn't support crypto-to-fiat exchanges.
Swapzone Alternatives.
If you are looking for something else, or another platform to compare; we have a list for you! In the following list, you can check out Swapzone alternative platforms that provide a close experience.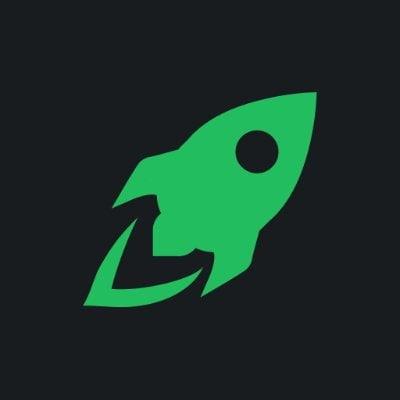 Changelly
Changelly provides an ecosystem of products and services that enables customers to have a one-stop-shop experience when engaging with crypto.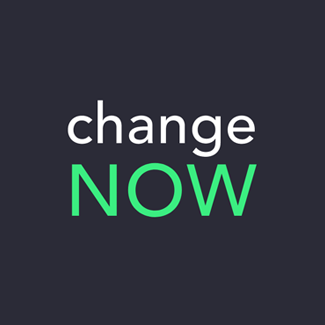 ChangeNow
ChangeNOW is a non-custodial service created for simple and fast cryptocurrency exchanges. ChangeNow strives for maximum safety, simplicity, and convenience.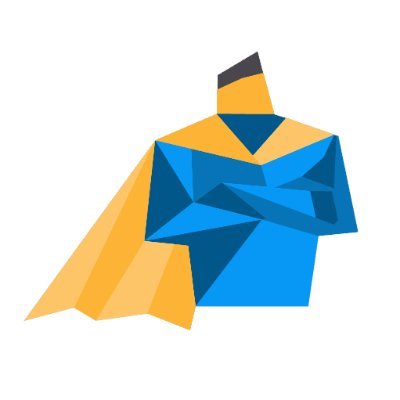 ChangeHero
ChangeHero is one of the best crypto exchange platforms in the market. You can convert Bitcoin, Ethereum, Litecoin, and over 100 crypto assets fast and securely.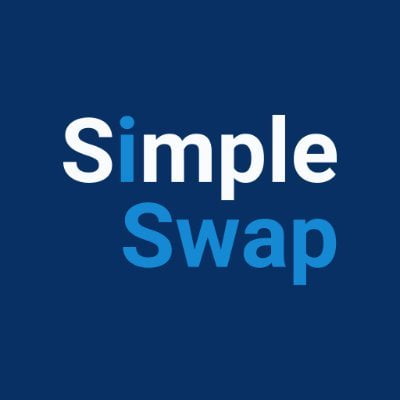 SimpleSwap
SimpleSwap is an instant cryptocurrency exchange. The service is free from sign-up and has a user-friendly interface that provides an easy exchange process. SimpleSwap offers more than 300 cryptocurrencies to swap and two exchange types: floating and fixed rate.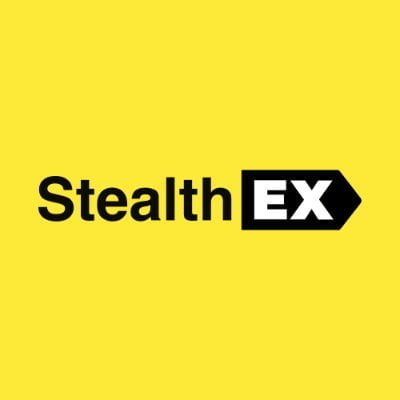 StealthEX
StealthEX is an instant cryptocurrency exchange that provides secure, limitless, fast, and cross-chain swaps with no registration required.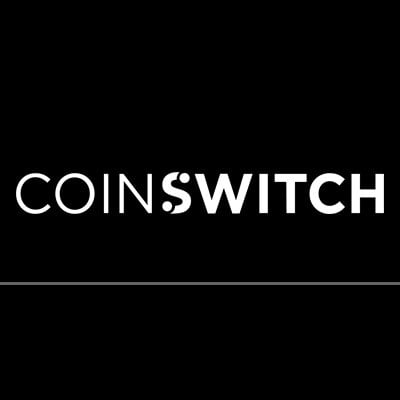 CoinSwitch
Trade 300+ coins at best rates without creating an account on any exchange. Exchanges include Binance, Huobi, KuCoin, HitBTC, IDEX and more
Finally, we would love to know your thoughts on this Swapzone review. We will be waiting for your comments in the comments section below, your comments encourage us to keep listing more platforms for you!