What happens if you lose your seed phrase? Your crypto holdings are not like your bank account; once you lose your seed phrase, it's not like losing your credit card; you lose access to your wallet. For that matter, many products help you to protect your recovery words; we'll review them through this article.
Table of Contents
What Is Seed Phrase?
Once you create a wallet, it generates a recovery phrase, a sequence of 12, 18, or 24. But what are they used for? They work as your password or credit card PIN; however, there is no way to reset or recover them if lost. That's why keeping your seed phrase safe is essential, hence keeping your assets safe and secure.
Generally, it's best to use a case or tablet to save your seed phrase. Such cases are created from specific metals that can resist earthquakes, floods, fire, and corrosion.
Keystone Tablet.
Keystone Tablet is a solution created by Keystone's team. Also, one of their unique products is the Keystone hardware wallet,, considered one of the best hardware wallets. Therefore, in the next part of our Keystone Tablet review, we'll take a look and highlight the Keystone Tablet's best features and alternatives as well.
Also Read: Best Crypto Metal Plates for Recovery Seed Key and Wallet Backups.
Features.
The product has all the features that keeping your seed phrase requires. Here are the most remarkable features of the Keystone Tablet.
Fireproof.
Designed to be indestructible with a fireproof threshold of 1399 to 1455 ℃ / 2550 to 2651 °F.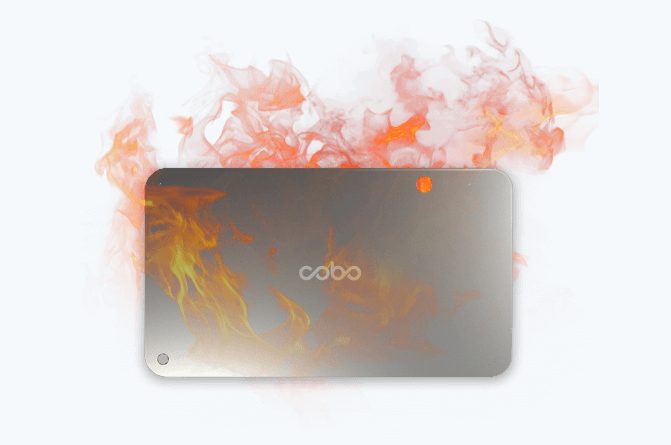 Corrosion Resistant.
Legendary 304-grade stainless steel resistance to water, salt, and acid.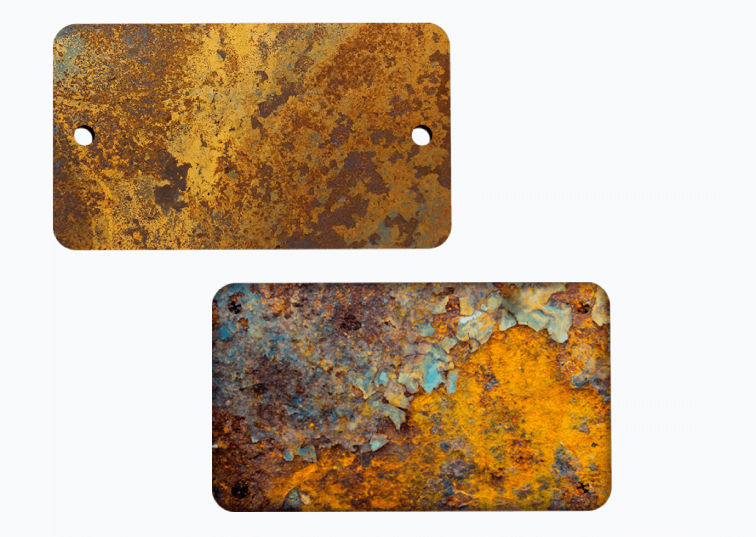 Convenient.
Designed for easy assembly and convenient storage of 12, 18, or 24-word mnemonic phrases.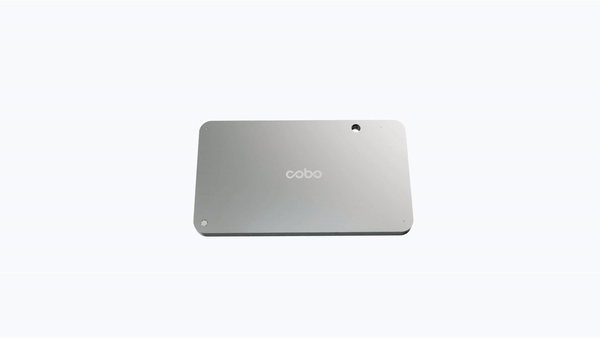 How to Use Keystone Tablet to Secure Your Seed Phrase?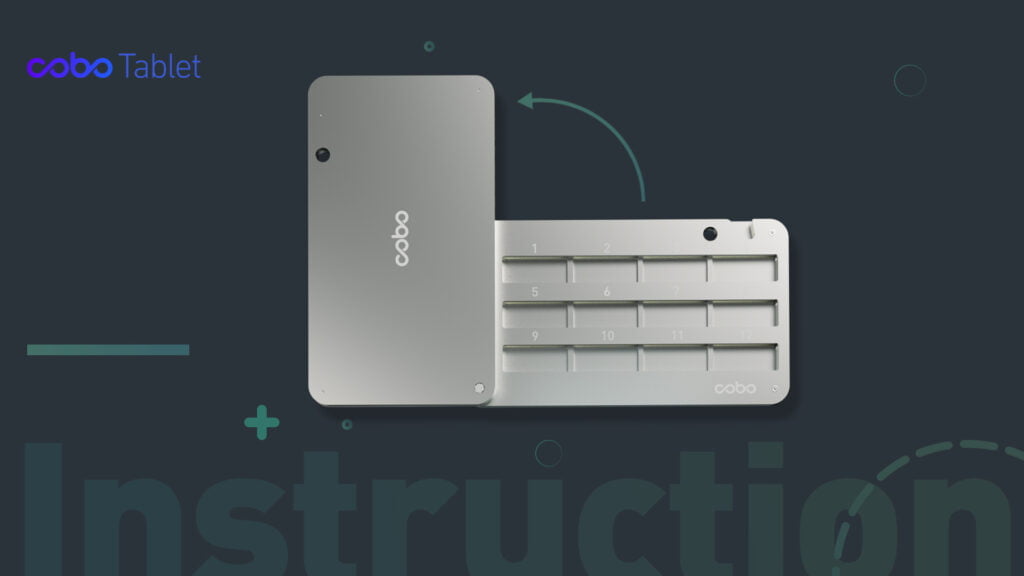 1- Open the Keystone Tablet by sliding it counterclockwise.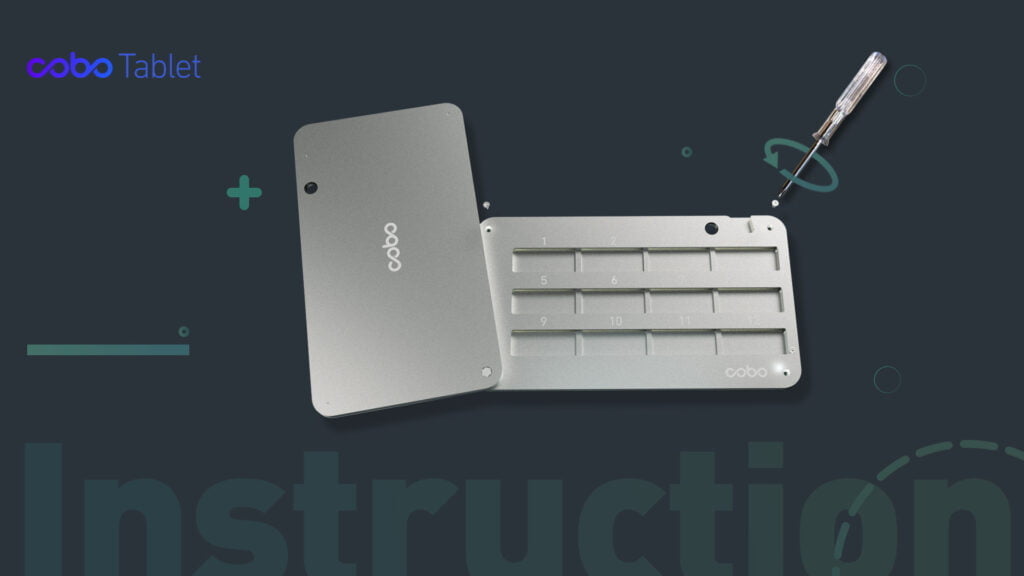 2- Using the screwdriver that comes with the box, unscrew the three screws shown in the picture below. Then proceed with inserting the letter tiles in the slots provided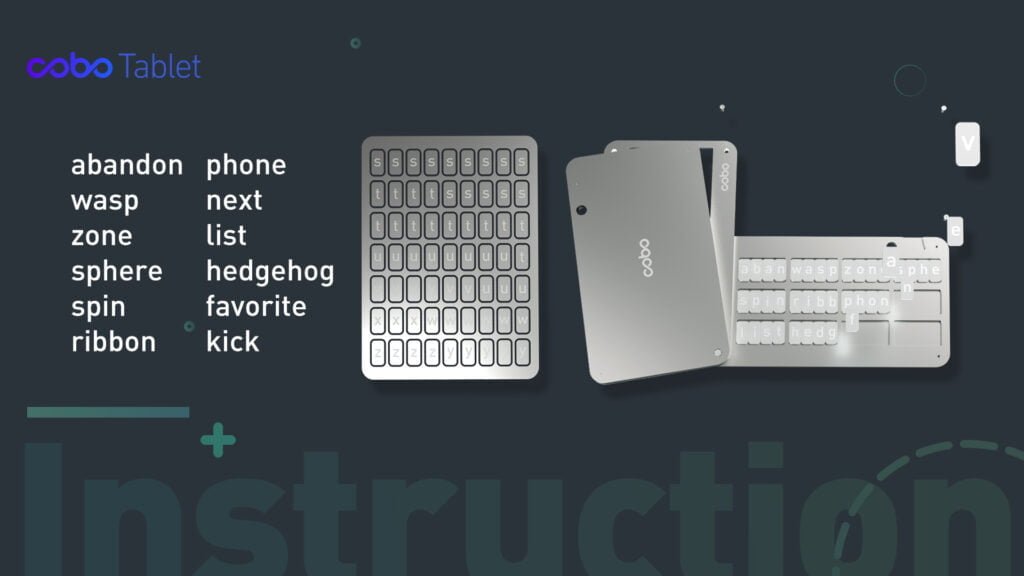 3- Insert the first four letters of each word of your seed phrase. Based on your seed phrase, find the corresponding stainless steel letter tiles and place them in their respective slots.
FAQ.
Why Does The Keystone Tablet Have Only 4 Slots For a Word?
The Keystone Tablet is based on the BIP39 Code used to generate the mnemonic keys. It is a list of 2048 English words that have been carefully curated so that the entire word can be identified with just the first four letters. That's why the Keystone Tablet has only four-letter slots.
If a word has just three characters, use a letter tile in reverse to fill in the space.
How to Retrieve The Complete Word Based on The First Four Letters?
As we mentioned, there are 2048 words that the BIP39 code generates. Also, each word starts with four unique letters. So, by searching through the list using the first four letters, you can get the complete word quickly.
You can also view the 2048 mnemonic list here.
How Much Does Keystone Tablet Cost?
Keystone Tablet costs only about $24~$49, which we found to be a very competitive price.
Keystone Tablet Comparison and Alternatives Options.
In the following part, we will share with you the best alternatives for Keystone Tablet that you can check out and compare.
Description:

Your recovery phrase is the ultimate key to your digital assets. There is never too much protection for what it HODLs. Keystone Tablet is a fire and waterproof solution for storing your recovery phrase made entirely of 304-grade stainless steel, down to every letter tile and screw.

Description:

The Cryptosteel Capsule is the premier backup tool for autonomous offline storage of valuable data without any third-party involvement. The solid metal device, designed to survive extreme conditions, works under nearly all circumstances.

Description:

A solid steel capsule to protect your 24-word Recovery Phrase. Designed to resist extreme conditions. Your Recovery Phrase is the only backup of your crypto assets. You can now keep it safe with the Cryptosteel Capsule.

Description:

Billfodl is one of the most secure ways to store your crypto wallet backup offline and also keep it safe from hackers. Using a randomized set of character tiles, you recreate your recovery phrase in the steel unit, creating an almost indestructible backup.

Description:

ELLIPAL Mnemonic Metal is a solid and strong metal device used to store the important 12/15/18/21/24-word mnemonic phrase and make sure your wallet's backup lasts forever.
Ultimately, make sure to share your thoughts with us in the comments section below.