There's no doubt that your seed phrase, also known as the recovery phrase, is the most valuable part of your wallet. Hence, all crypto holders must secure their recovery phrase as much as possible. Disasters like fire, floods, or earthquakes can remove your seed phrase from existence unless you're using crypto metal plates for your recovery key.
Also Read: 10 Best Hardware Wallets in 2021.
What Are Crypto Metal Plates?
Crypto metal plates are specially designed cases for your recovery phrase. They are immune to all unwanted conditions and easy to use. They're:
Fireproof
Waterproof
Shockproof
Easy to carry and use.
Also, we've made a list of the best crypto metal plates available: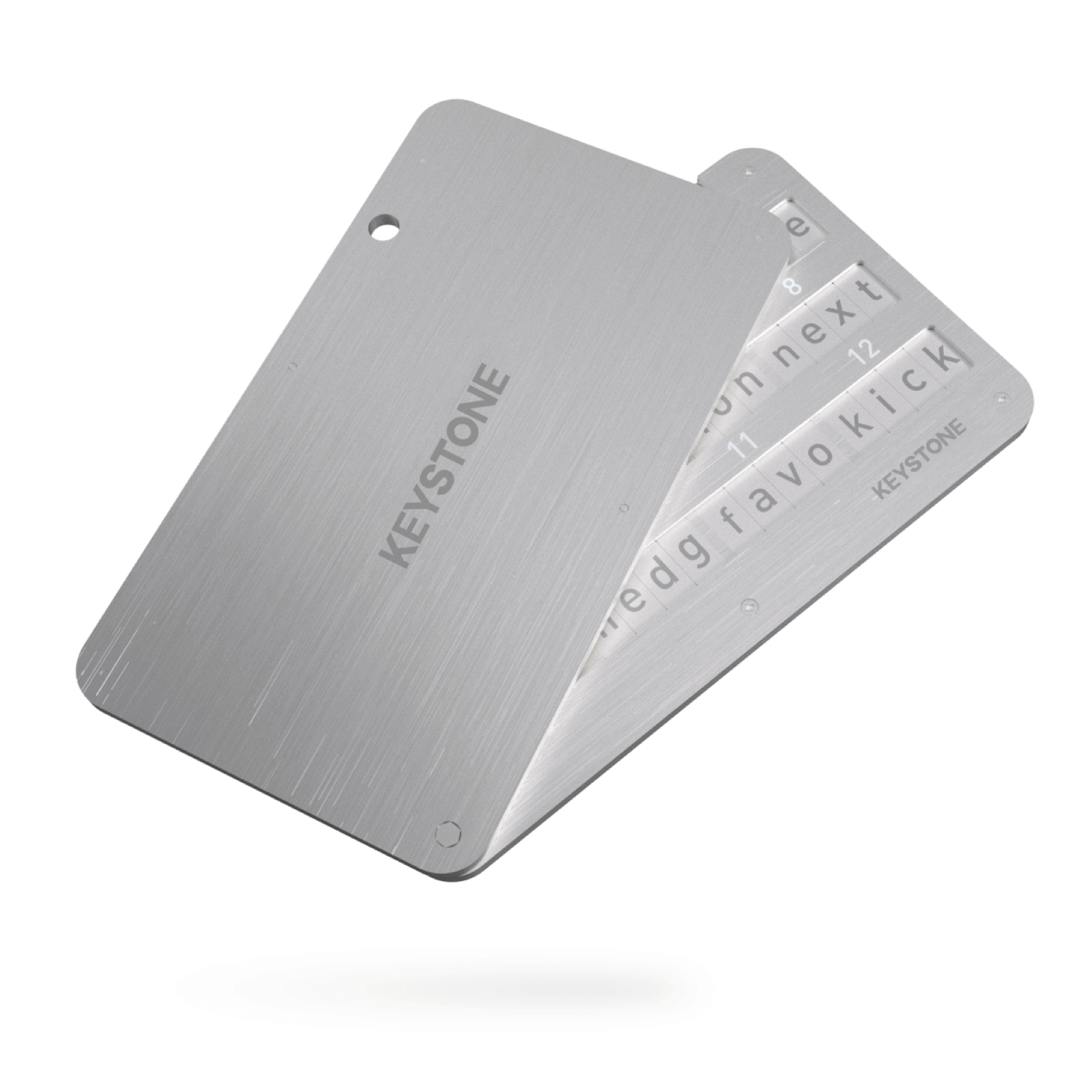 Keystone Tablet
Your recovery phrase is the ultimate key to your digital assets. There is never too much protection for what it HODLs. Keystone Tablet is a fire and waterproof solution for storing your recovery phrase made entirely of 304-grade stainless steel, down to every letter tile and screw.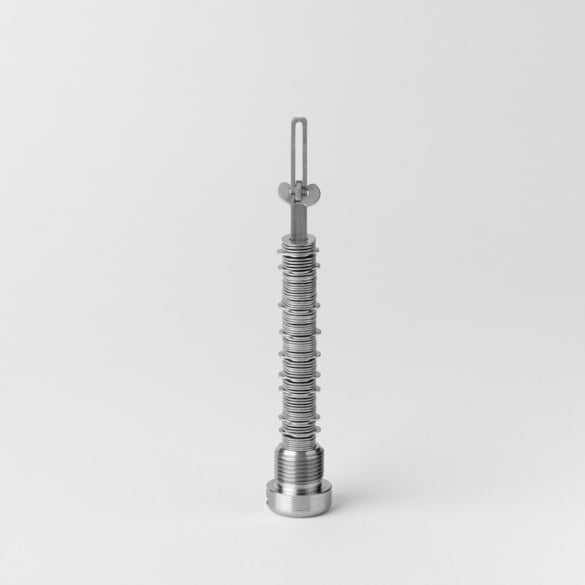 Cryptosteel Capsule
The Cryptosteel Capsule is the premier backup tool for autonomous offline storage of valuable data without any third-party involvement. The solid metal device, designed to survive extreme conditions, works under nearly all circumstances.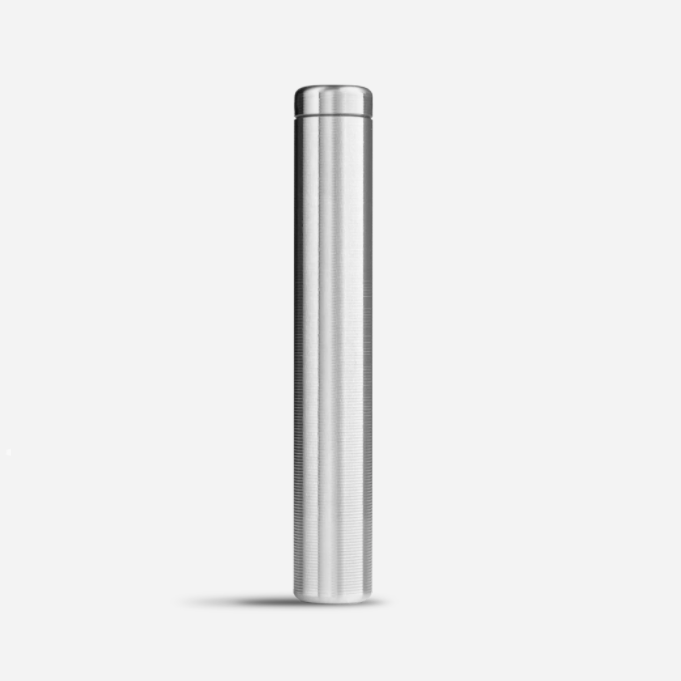 Cryptosteel Capsule Solo
A solid steel capsule to protect your 24-word Recovery Phrase. Designed to resist extreme conditions. Your Recovery Phrase is the only backup of your crypto assets. You can now keep it safe with the Cryptosteel Capsule.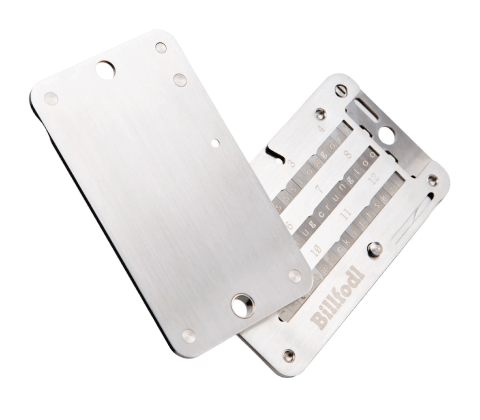 Billfodl
Billfodl is one of the most secure ways to store your crypto wallet backup offline and also keep it safe from hackers. Using a randomized set of character tiles, you recreate your recovery phrase in the steel unit, creating an almost indestructible backup.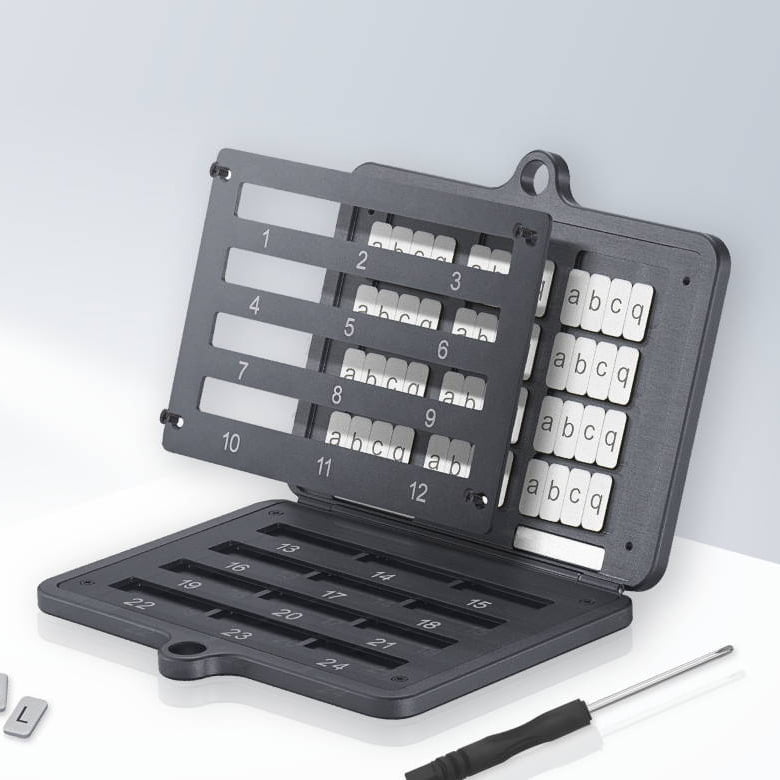 ELLIPAL Mnemonic Metal
ELLIPAL Mnemonic Metal is a solid and strong metal device used to store the important 12/15/18/21/24-word mnemonic phrase and make sure your wallet's backup lasts forever.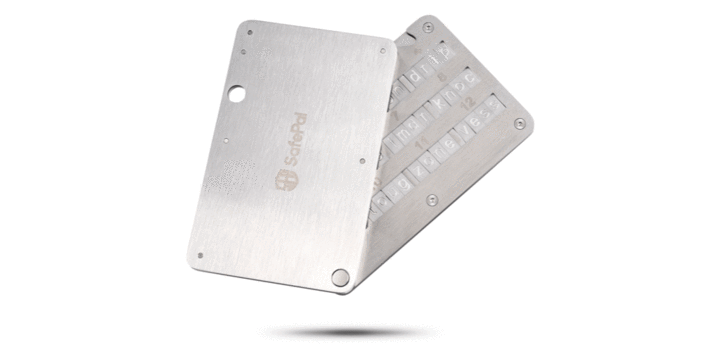 SafePal CypherSeed Board
Protect your private keys forever by using SafePal CypherSeed Board which makes it impossible to endanger your seed phrase, therefore, your wallet.
Review Soon | Visit Website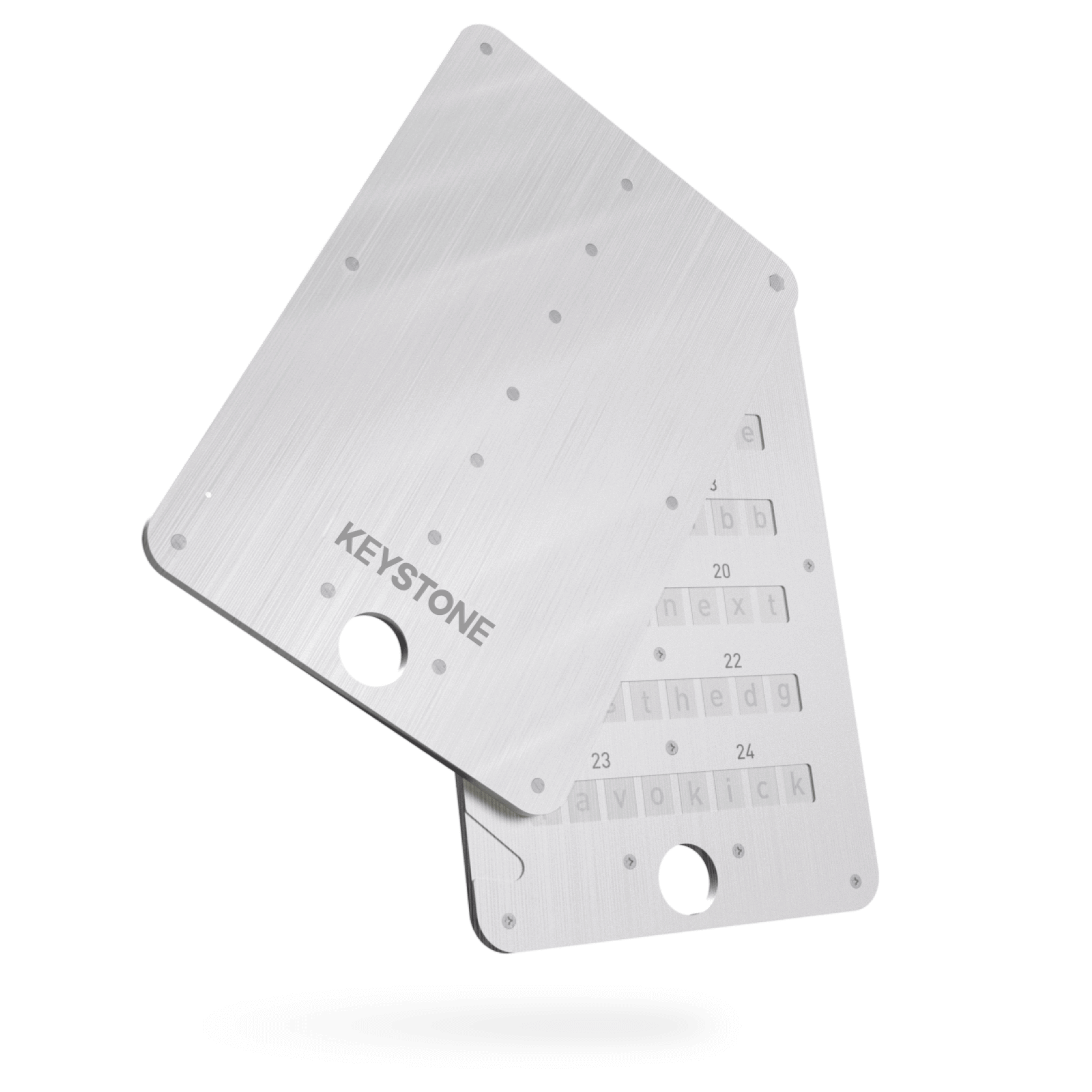 Keystone Tablet Plus
Keystone Tablet Plus is the ultimate metal solution for storing your recovery phrase of your Bitcoin and other cryptocurrencies.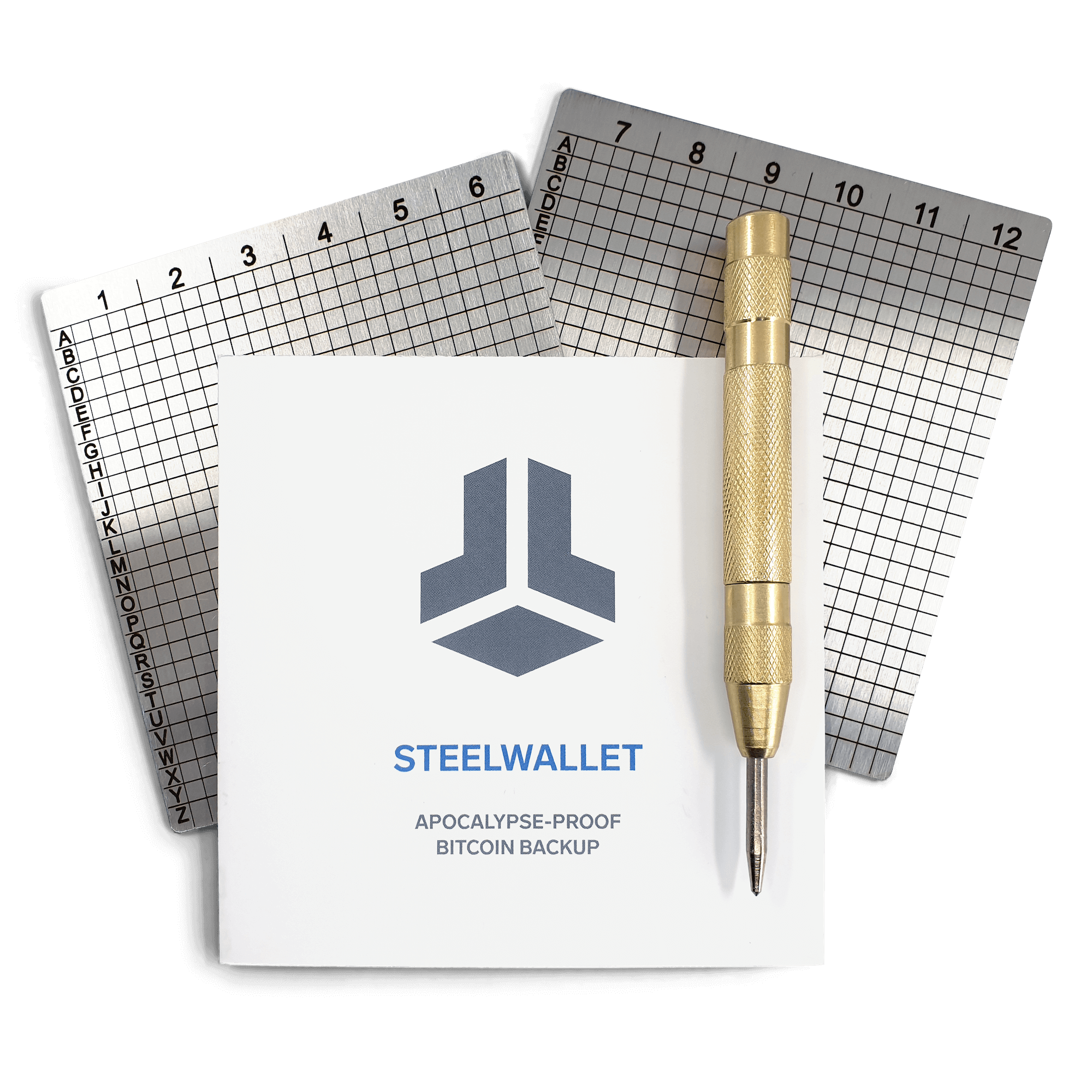 Steelwallet
Steelwallet is a metal case made by the famous shiftcrypto. With Steelwallet your seed phrase can survive any disaster; therefore, you will never lose your private keys.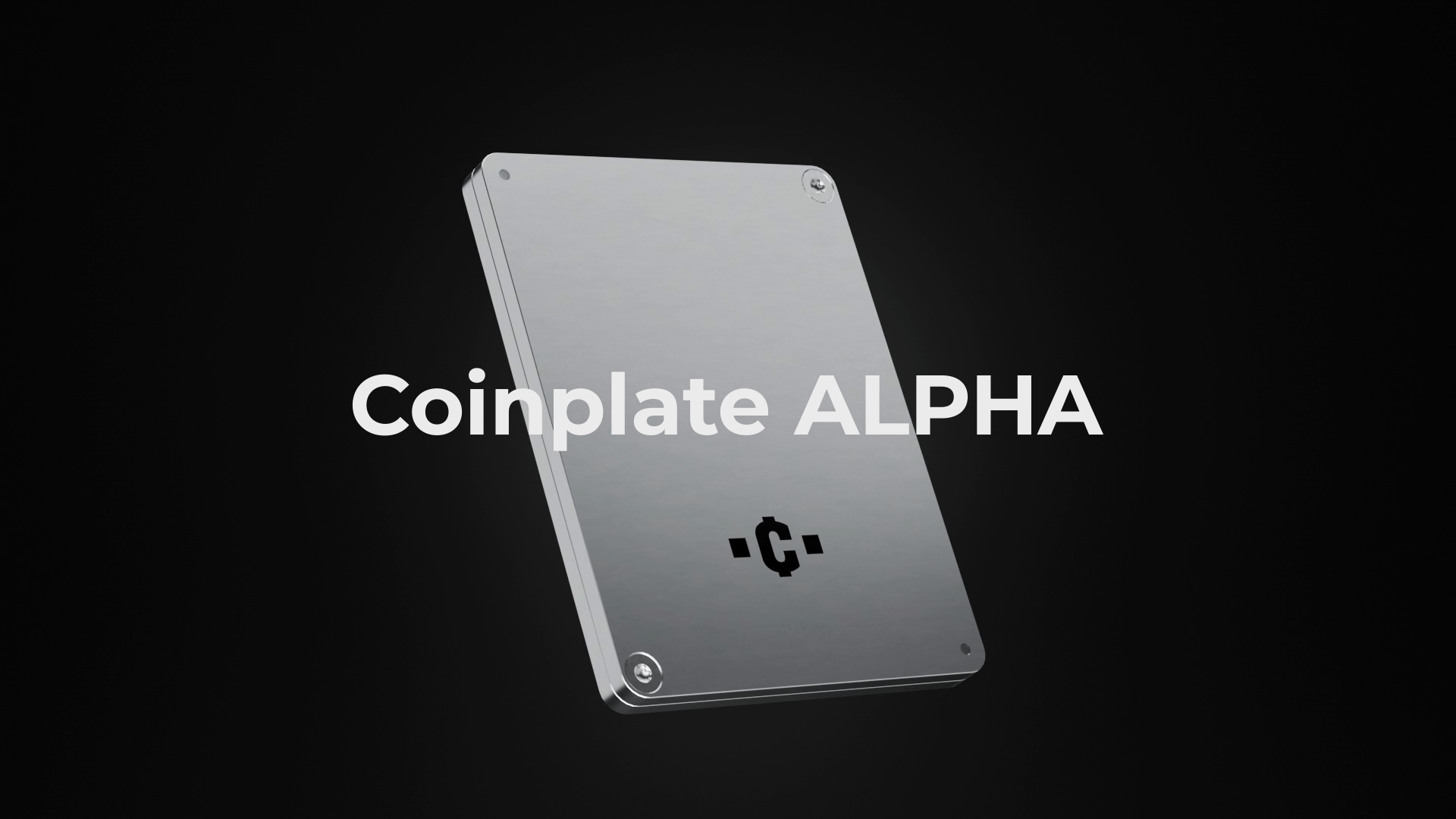 Coinplate Alpha
Mark your seed phrase in metal at home and safe from hackers. Make it super easy with Coinplate Alpha and its innovative easy-to-read layout and automatic marking tool.
How to Use Crypto Metal Plates?
Firstly, we need to know there are two types of crypto metal plates, tablets and capsules. Of course, each one has a different way of usage, but there are also much in common.
Crypto Tablet.
After opening the tablet, all you need to do is inserting the first four letters of each word in your seed phrase, like in the picture below of an example on Keystone tablet.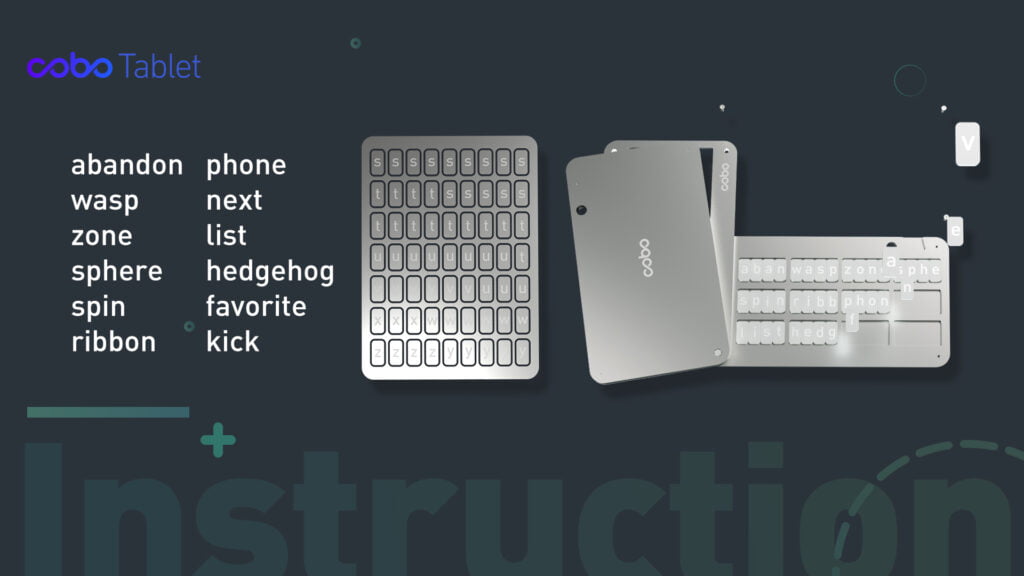 Crypto Capsule.
Very similar to Crypto Tablet Backups, but you insert words vertically instead. After opening, start putting in the first four letters of each word too. Here's an example on Ledger's Cryptosteel Capsule Solo.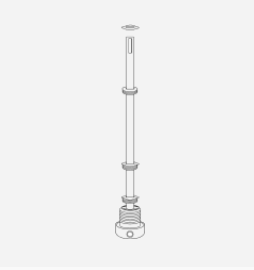 If you're looking for more detailed steps, we've done that in each review, so make sure to check them out.
How Recover Seed Phrase Using the First 4 Letters.
Your 12-24 recovery seed phrase most likely comes from the Bitcoin Improvement Proposal: 39 (BIP 39). BIP 39 is the use of a mnemonic phrase to serve as your backup recovery in the event your wallet becomes compromised.
These words are coming from a specific list, that each word in it has unique first four letters. Hence, you can search the list here to get the full word by only knowing the first four letters.
Is Your Recovery Seed Key Worth All of That?
Definitely yes. As we mentioned, your recovery phrase is the key to all your crypto assets. Losing it means losing access to your crypto assets. You can't just write your seed phrase on paper anymore. In case of fire, floods, or earthquakes, your seed phrase won't survive. That's why we highly recommend getting one or even two of the previously mentioned products to secure your assets.
In the end, we'd love to know your thoughts of this article, share with us your experience in the comments section below.