In this article, we will compare two of the best automated trading platforms, WunderTrading and Pionex.
Automated trading is prevalent among traders, especially crypto traders. Thanks to trading bots, you don't have to sit in front of your screen 24/7 in order not to miss a good trade. You don't have to stick to one trading strategy.
With automated trading platforms, you can connect all your exchange accounts in one place and trade on all of them at once. Specify trading conditions where the bot will execute your order, or you can even let the bot decide that.
During this article, we will compare two of the best-automated trading platforms. Thousands of traders use both platforms with great feedback. However, if you want to read and learn more about automated trading platforms, we recommend checking our article on automated trading.
What Is Automated Trading?
In brief, automated trading enables you to participate in the market by using a program that executes a set of rules you specify. As a result, auto trading allows you to carry out many trades in a small amount of time without consuming your time.
Also, auto trading does not require coding knowledge; you can still automate your trades without writing a single line of code. Platforms offer your pre-built bots with different strategies and customizable parameters; that's what we will see through this WunderTrading and Pionex comparison.
1. Features.
Crypto Signal Marketplace: You can follow export traders after seeing all their previous trades; also, you can follow premade bots.
Crypto Trading Bot: WunderTrading Trading will help you to automate any TradingView scripts into a fully functioning crypto trading bot.
The fixed trading amount: You can specify a percentage of your portfolio for the bot to use in this strategy.
Multiple entries: Multiple entries can scale into the position if you have several signals in the same direction.
Multiple Account Management: you can manage different accounts. While creating a strategy or a trading bot, you can choose which API key to use; you can also manage them through the trading terminal.
Dollar-Cost Averaging (DCA): DCA is an investment method in which you buy a particular portion of the asset after the determined price deviation.
Crypto Portfolio Tracker: A comprehensive portfolio tracker that covers all your assets and shows you all your holdings on all your connected exchanges.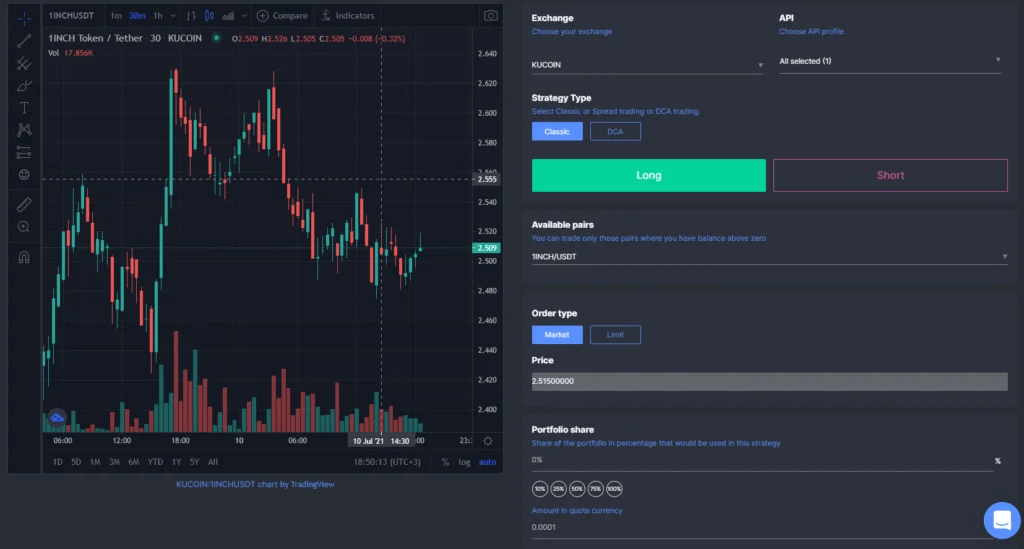 Over 16 Trading Bots: Pionex offers over 16 trading bots for its users; here are some of the available strategies:-
Grid Bot: Grid Trading profits from the ups and downs of the market. You set a Price Range for the bot, adjust how many Grids you want, and as long as the price stays within your set range.
Rebalancing Bot: If you are optimistic about multiple coins simultaneously and are willing to hold coins for a long time to gain value appreciation, the rebalancing bot helps you to hodl the coins.
BTC/ETH Moon: Simply, BTC/ETH Moon uses Pionex's grid trading bot technology. The current currency price intelligently suggests the parameter settings of the BTC/ETH Moon.
Reverse GRID: The principle of the reverse grid is comparable to the principle of the grid. They both use the bot to buy low and sell high to perform arbitrage within a specific price range.
Infinity GRIDs: The Infinity Grid Bot is a developed version of Pionex's Grid bot. The Infinity Grid Bot will enable you to buy low and sell high 7/24 as it ensures the total assets remain the same.
Very low fees: Pionex charges only 0.05% fees for the maker and the taker.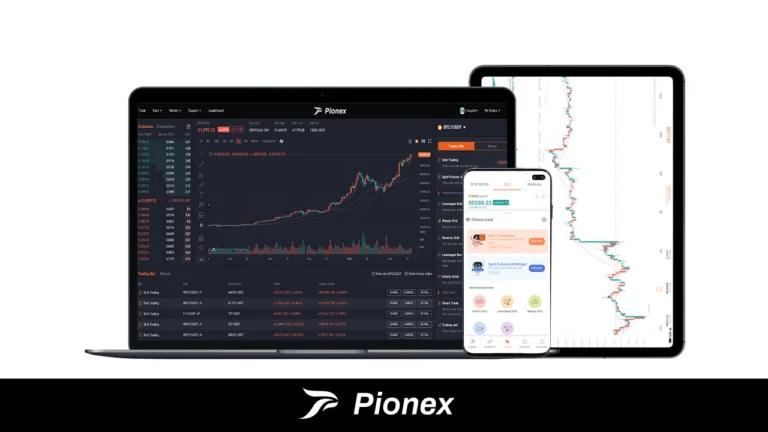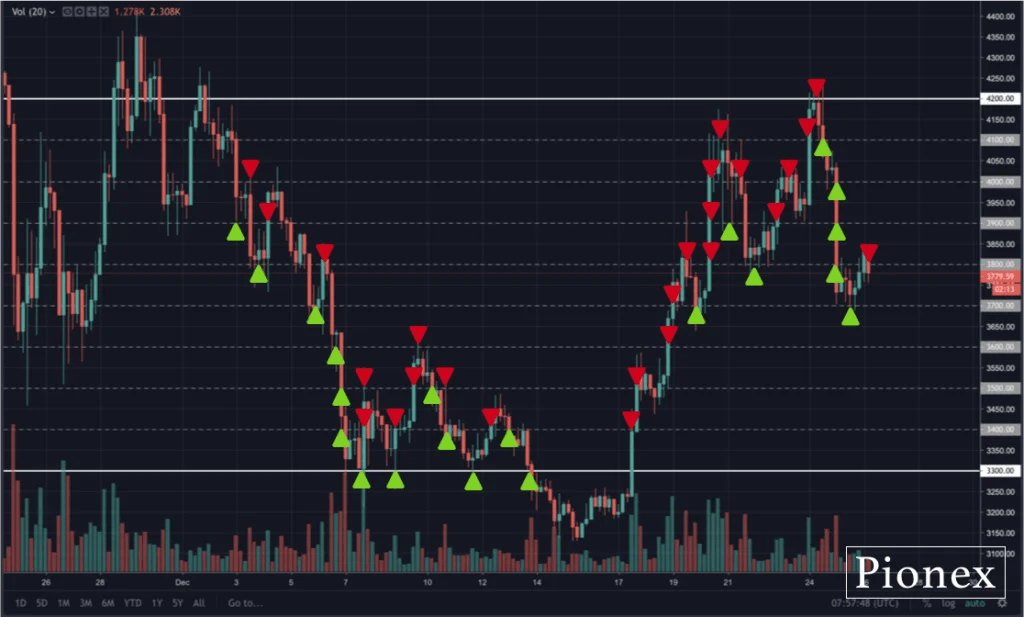 2. Supported Exchanges.
3. Pros and Cons.
4. Pricing.
Both platforms offer similar but different trading experiences. If you decide to go with WunderTrading, you can manage all your exchanges simultaneously and automate them using only WunderTrading. However, you still might face limitations based on your WunderTrading Plan.
On the other hand, Pionex is entirely free, and you will face no limitations while using the platform. But, the downside is that you can't connect Pionex to other exchanges, and you have to trade using Pionex, making deposits into Pionex and withdrawals from Pionex.
Finally, we highly recommend checking our detailed review on WunderTrading and Pionex. Also, comment your thoughts in the comments section below, and we will reply as soon as possible.