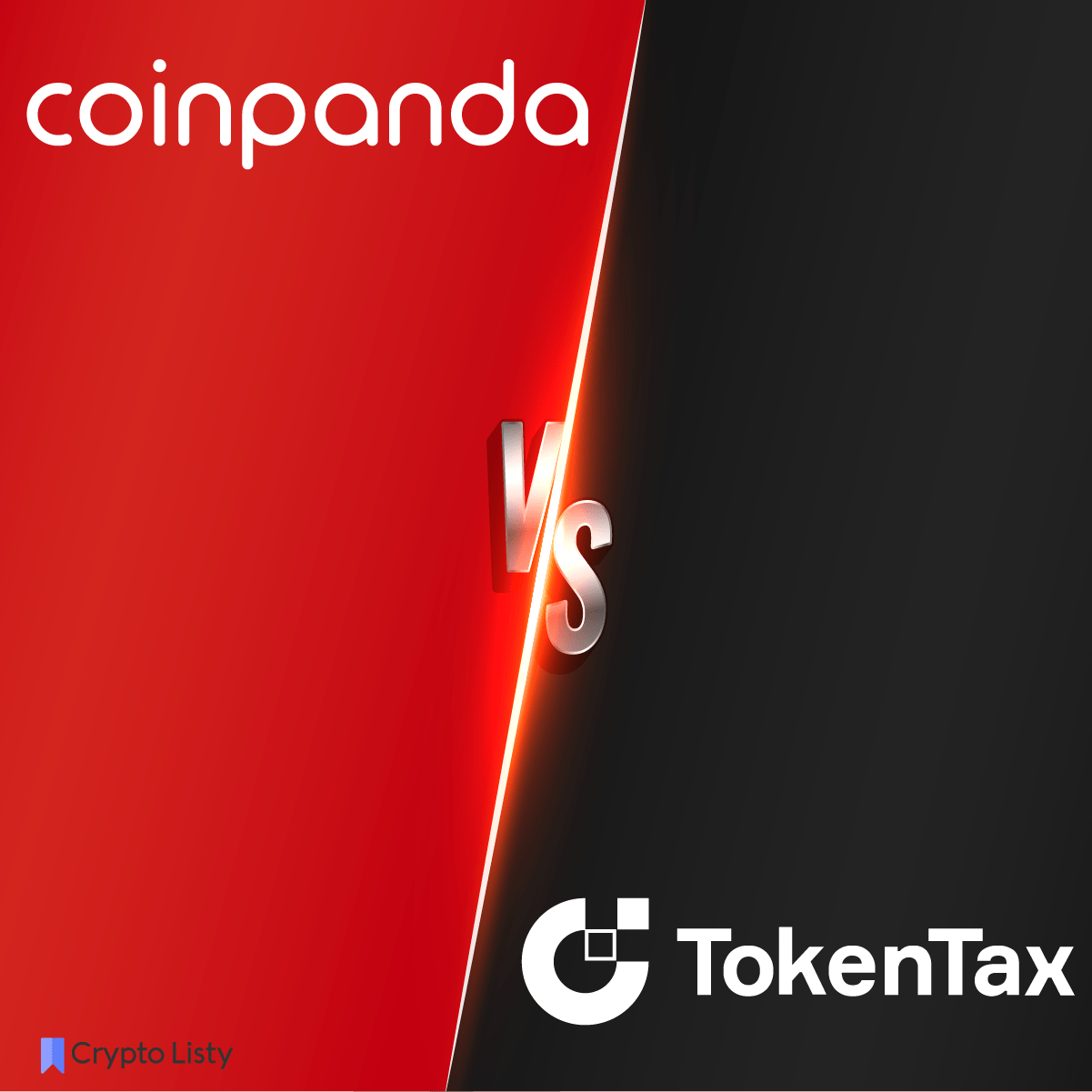 TokenTax and Coinpanda Comparison.
In today's article: TokenTax and Coinpanda, we're going to compare two of the most potent cryptocurrency tax software in the field.
Calculating your cryptocurrency taxes can be very overwhelming. In addition, many human errors might occur and lead to disasters in your reports. Some traders go to accountants to do their reports at the end of each financial year. However, that can be pricy. Also, there is still a chance of human error. In fact, the majority of traders nowadays go to crypto taxes software.
Cryptocurrency tax calculators save you time to focus more on your traders. Furthermore, such software is straightforward to use; you can calculate your year's taxes in a few minutes without hassle. TokenTax and Coinpanda are the best, and we are going through both platforms in this article.
Also Read: 12 Best Crypto Payment Gateways in 2022
Features.
In the following part of this TokenTax and Coinpanda comparison, we will highlight both platforms' features.
Auto Crypto Tax Reports: TokenTax will automatically use your crypto trading history to populate your form 8949 -used to report capital gains-. Include it with your tax return or easily import it into TurboTax.
TurboTax Support: Seamlessly import your tax reports into TurboTax for further processing.
Tax Loss Harvesting: Realize your gains and losses, as the TokenTax Tax Loss Harvesting dashboard will tell you. That way, you can put strategies to reduce your taxable capital gains.
Tax Professional Suite: In case you have multiple clients. You can reconcile transactions and generate tax forms for various clients at a time. It's for certified public accountants and filing professionals. Also, you'll have tools to support your clients with cryptocurrencies.
International Taxes: TokenTax supports lots of widespread tax reports. It works in Canada, Germany, the USA, South Africa, and other countries. IRS Form 8949, Audit Trail Report, Cryptocurrency Mining & Income Tax Report, International Gain / Loss Report, and TurboTax Cryptocurrency Import.
Accurate & Complete Tax Reports: Thanks to their AI, all tax reports are generated quickly, efficiently, and accurately. All generated tax reports and forms are compliant with local tax laws.
Portfolio Tracking: Besides, Keeping track of all your holding and knowing more about all your exchanges in one sight; also, you'll learn about your performance
Capital Gains Report: All your cryptocurrency transactions and taxable gains in a single report. Get a complete analysis of your gains and acquisition costs for each cryptocurrency.
Income, Staking, Defi, and Mining: Tax reports showing all your income from mining, staking, airdrops, yield farming, and other revenue transactions.
2. Supported Exchanges and Cryptocurrencies.
| | | |
| --- | --- | --- |
| | TokenTax | Coinpanda |
| Supported Exchanges and Cryptocurrencies. | TokenTax supports over 120 major exchanges and wallets. Besides that, they support each crypto listed within the exchanges they support. You can check them out here. | Coinpanda integrates with over 350 exchanges, wallets, and blockchains. Besides, they support every crypto supported by the exchanges they support. Check more here. |
Supported exchanges and Cryptocurrency by TokenTax and Coinpanda.
3. Supported Countries.
TokenTax
Coinpanda
Supported Countries.
TokenTax doesn't support specific countries, but the platform supports detailed tax reports.
Coinpanda supports the following accounting methods: FIFO (First In First Out), LIFO (Last In First Out), HIFO (Highest In First Out), ACB (Average Cost Basis), Adjusted Cost Base, Share Pool.
That includes the USA, Canada, UK, Germany, Brazil, Peru, and more than 60 other countries.
Supported Countries. by TokenTax and Coinpanda.
4. Supported Tax Reports.
TokenTax
Coinpanda
Supported Reports.
FIFO support
LIFO support
IRS Form 8949
Audit Trail Report
Cryptocurrency Mining & Income Tax Report
International Gain / Loss Report
TurboTax Cryptocurrency Import.
Complete Tax Report
Transaction History
Capital Gains
IRS Form 8949 and Schedule D (USA)
Skatteverket K4 (Sweden)
Skatteetaten RF-1159B (Norway)
taxes software, like:
TurboTax online file
TurboTax CD/Download file
TaxAct Export
Supported Reports. by CoinTracking and Koinly.
5. Pricing.
| | | |
| --- | --- | --- |
| | TokenTax | Coinpanda |
| Plans Pricing | At $65, $199, $799, and $2,500 you can subscribe to their different plans. Unfortunately, they don't have a free plan. And you pay per tax year depending on how many transactions you made. Visit TokenTax . | Starting at $49 up to $189 with a free plan. Also, you pay per tax year. According to how many transactions you made, choose a plan with at least that amount of transactions. Visit Coinpanda. |
TokenTax and Coinpanda pricing.
6. Pros and Cons.
TokenTax
Coinpanda
Pros
1. Simple UI
2. Live chat support
3. wide range of supported tax reports.
1. Wide range of supported exchanges and cryptocurrencies.
2. Super user-friendly interface.
3. A good amount of supported tax reports.
Localized reports.
Cons
1. It doesn't support exchanges as many as competitors
2. No free plan
Transaction limits on plans are lower than their competitors.
TokenTax and Coinpanda pros and cons.
As we explained at the beginning of the article, getting a tax calculator software is essential for all traders, and many crypto tax calculators are available.
With crypto tax calculators, all you have to do is connect your exchange platform through an API key, and it's completely safe. Or you can upload your transactions in a .csv form and let your calculator do the magic.
There is no doubt that TokenTax and Coinpanda offer you a unique opportunity to avoid any confusion or problem with your tax calculations. We highly recommend you check both platforms and also check our detailed reviews on TokenTax and Coinpanda for further information.
Finally, we would love to hear from you in the comments section below, and we will reply as soon as possible.