In today's article, Ledger and Trezor Comparison, we will compare two of the best hardware wallets and find out which is worth your attention.
Firstly, if you have no idea what hardware wallets are and the main differences between software wallets and hardware wallets, you must read our article on hot and cold wallets. You will get a comprehensive idea of that specific topic during the previously mentioned article.
Software Wallets Vs. Hardware Wallets.
Software wallets connect to online servers to store your private keys. Private keys grant access to your crypto wallets, and anyone with your private keys can easily access your wallet and make transactions. As a result, online hackers or malicious software on your computer can target your wallet's private keys and endanger your crypto assets. That's why storing your crypto on a hot wallet is not recommended.
On the other hand, hardware wallets are the exact opposite. Hardware wallets store your private keys on cold storage inside the device itself, and they never leave the device. Online hackers can never attack your hardware wallet as it never connects to the internet.
1. Features.
In the following part, we will discuss both devices, Ledger and Trezor, features.
The next level is cold wallets. You can send and receive crypto in one single app anywhere you go. You'll be the only one in charge of your assets.
End-to-end Encrypted Bluetooth: Bluetooth connections in Ledger Nano X are end-to-end encrypted. Know that Bluetooth signals are only used to send confirmation, and your private keys are never transferred outside your Ledger device.
Mobility: Ledger Nano X allows you to carry it wherever you go because there is no need for cables or a computer. Connecting Ledger to your phone will enable you to complete transactions wherever you are.
Control Center: The Ledger Nano X control center allows you to lock the device at any time. Also, you can check the battery status or adjust some settings.
Multiple Account Support: Ledger Nano X allows you to create more than one account for a single coin. That can come in very handy when needing to transfer or receive using either SegWit or Native SegWit.
Ledger Nano, both S and X, supports over 1000 coins and tokens like Bitcoin, Ethereum, XRP, Tether, and more.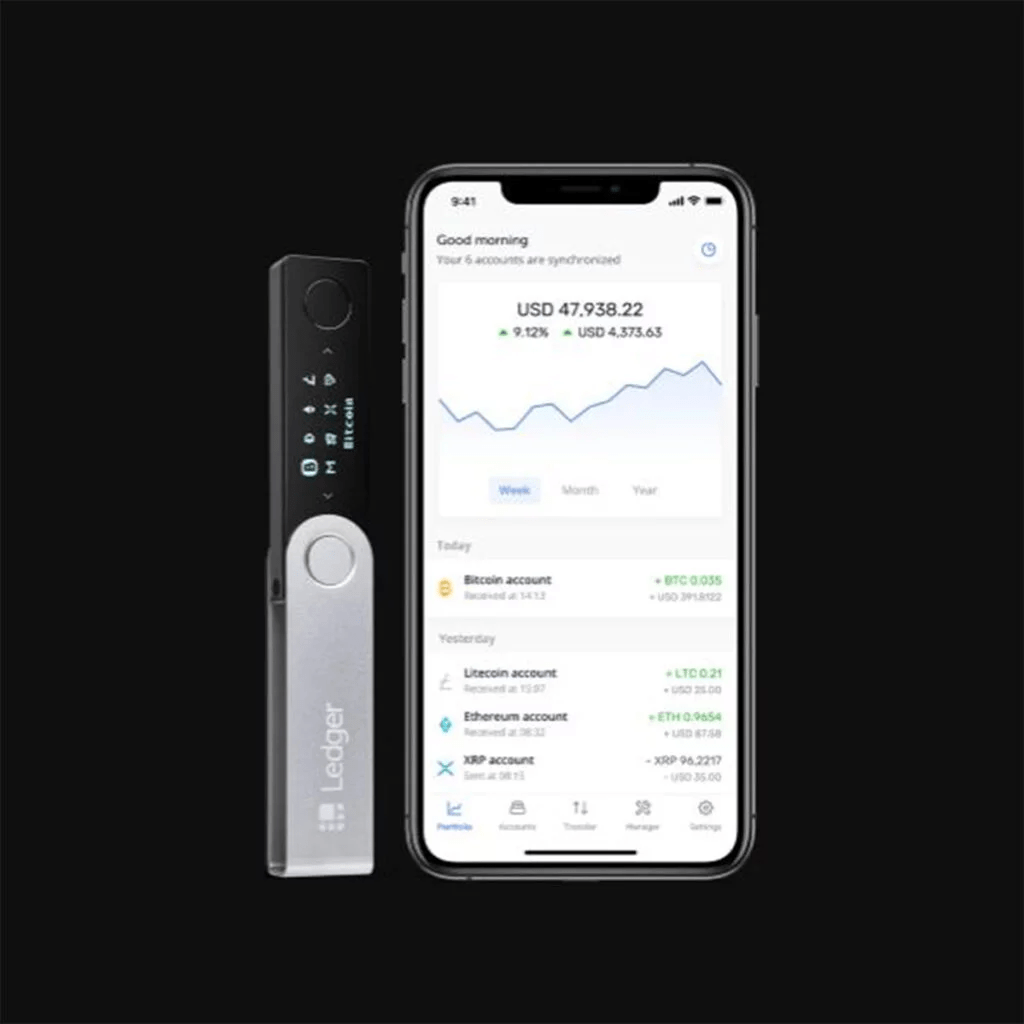 Trezor is the world's first and most secure cryptocurrency hardware wallet. Because your information is kept safe with no exposure to compromised computers, you can make safe and secure transactions and payments.
Password Manager: Trezor is a cold wallet for your crypto; however, you can still use the Trezor password management app, as all your passwords are encrypted separately and synced to your private cloud.
Sign & Encrypt with GPG: You can encrypt emails or documents using GPG, then save your passphrase on Trezor to unlock it.
Open-Source Software: Trezor comes with open-source software. As a result, all developers worldwide can contribute to fixing bugs and improving Trezor's software.
Easy to carry: The device is tiny. It can fit in your pocket and travel wherever you go.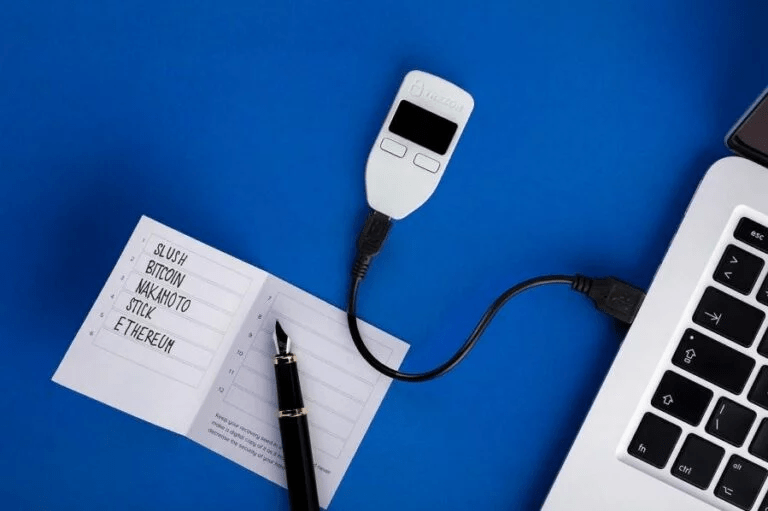 2. Hardware Specs.
Hardware specs of hardware wallets will determine how to store the device and whether you can move with it or not.
3. Pros and Cons.
4. Inside The Box.
5. Pricing.
Both devices come at almost the same price points. As a result, that makes picking one of them much harder. However, Ledger Nano X is much newer than the Trezor Model T. Ledger Nano X launched in 2022; on the other hand, the Trezor Model T launched during the first quarter of 2018. Also, the Ledger Nano X is much cheaper than the Trezor Model T.
Ultimately, there is no doubt that both devices are perfect for protecting your assets. So, in general, both devices will work perfectly, and your personal preferences will be decided as both devices are somehow similar.
We recommend reading our detailed review for each device in order to get a comprehensive idea. Also, check our Ledger Nano X review and Trezor review.
In the end, we would love to hear from you, so make sure to comment your thoughts in the comments section below, and we will reply to you as soon as possible.