In this article, Keystone Review, we're linking you to one of the most secure and safe cold wallets for your assets.
Despite the continuous security development of hot wallets, many reasons make it not the best place to keep your assets.
As the world advances, hackers also go. That's why you never want to keep your private keys online.
However, hardware wallets, also known as cold wallets, are created by security experts to keep your private keys safe and sound. Cold wallets have significant security features to secure your private keys as much as possible.
In this Keystone review, we will introduce one of the best air-gapped cold wallets for your assets to keep them away from theft, hackers, and viruses.
About Keystone.
Keystone has pioneered the hardware wallet industry. Also, it has the first open-source Secure Element firmware. Furthermore, It lets you see how private keys are derived from physically generated entropy (TRNG) and stay entirely confident.
Also Read: CoolWallet S Review and Best Alternatives, Is It Really The Complete Package?
Keystone Features.
During our Keystone review, we found many features that come with Keystone. We're going to list all of Keystone's features for you.
Completely Air-Gapped.
Unlike many other hardware wallets that have USB ports and Bluetooth, Keystone is in complete isolation. Your private keys are stored on cold storage, and for making transactions, you need to scan the QR code displayed on Keystone's screen.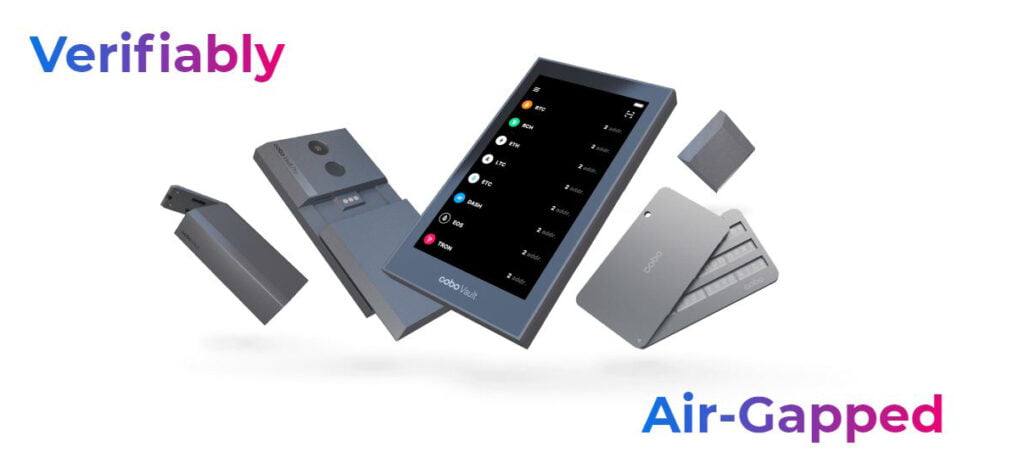 Water Resistant.
Keystone is water-resistant and reaches IP68 standards, which means it is resistant to submersion up to a maximum depth of 1.5m underwater for up to thirty minutes.
Impact Resistant.
Moreover, The complete device with the body and battery implanted into the case can resist up to 20 joules of impact, equal to the force of a 5 kg mass dropped from 400 mm above the impacted surface.
Open-Source Firmware.
Having a device with open-source firmware is helpful. Many security experts contributed to Keystone. Also, Contributors will help to fix any detected bug faster than other cold wallets.
Fingerprint.
Some people might not like typing their PIN in public. Keystone has a fingerprint to unlock and confirm transactions.
Supported Cryptocurrencies.
Indeed, Keystone supports most coins like Bitcoins, Ethereum, Ripple, and more.

FAQ.
What happens if I lose my Keystone device?
Like any other hardware wallet, Keystone generates a recovery phrase to restore your wallet in case of loss. Also, you can restore your wallet into another Keystone or on any device meeting the BIP 32, 39, and 44 protocols.
Is Keystone safe?
Keystone is an air-gapped hardware wallet, which means it's never connected to the outside world. Furthermore, Keystone is fire-resistant and waterproof.
Moreover, in case of any physical attacks, the Keystone detects it and completely wipes itself to keep your private keys safe.
Is Keystone easy to use?
We find Keystone simple and easy to use. Scanning QR codes allows you to sign your transactions with security and simplicity.
How does Keystone work?
You can get your public address by scanning the QR code on Keystone's screen to receive transactions. You must check the recipient's address using the Keystone camera for Singing out transactions.
What's Keystone Pro pricing?
You can get Keystone Pro at $169, which we find very reasonable. Keystone Pro here.
What comes with the Keystone box?
Keystone Pro
AAA battery holder
Rechargeable battery
Charging cable
What are Keystone hardware specs?
Size: 112mm x 65mm x 18mm Weight: 115 g (without batteries)
Fiberglass
4″ touchscreen
Getting Started with Keystone.
Getting your new hardware wallet, Keystone, started takes only a few minutes. However, we will explain how to set up and use your Keystone wallet.
Download the Keystone App.
The Keystone wallet works with the Keystone mobile app, which is compatible with Android and iPhone. Also, you can download it from their website.
Start Keystone Device.
Now, you need to power up the Keystone device using the power button in the body. Furthermore, Keystone will take you through creating your wallet and confirming your seed phrase.
Proceeding with Transactions.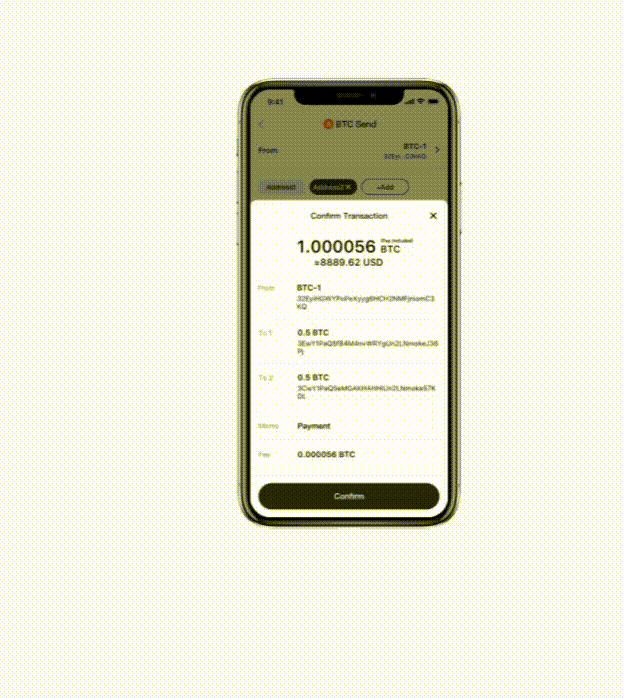 For receiving coins, in your Keystone mobile app, click on 'Receive,' and then you can copy or scan your public address for transactions.
And for signing out transactions, on the Keystone app, click on 'Send,' and then it'll ask you to scan a displayed QR code on your phone using Keystone's camera. After that, the Keystone screen will display your transaction information on the Keystone screen, and you can scan the QR code shown on it to sign the transaction.
Conclusion.
There's no doubt that you need to get a hardware wallet, especially if your business grows up. Your wallet's private keys unlock all of the doors to your business.
We believe the Keystone hardware wallet guarantees the safety and security of your private keys. We'd recommend getting Keystone as much as we'd recommend reading the following pros and cons before getting it.
Pros.
Anti physical attacks
Large screen for viewing and signing out transactions
Fingerprint sensor
A lot of coins support
Open-source firmware
Cons.
It doesn't support coin swapping like in many other hardware wallets.