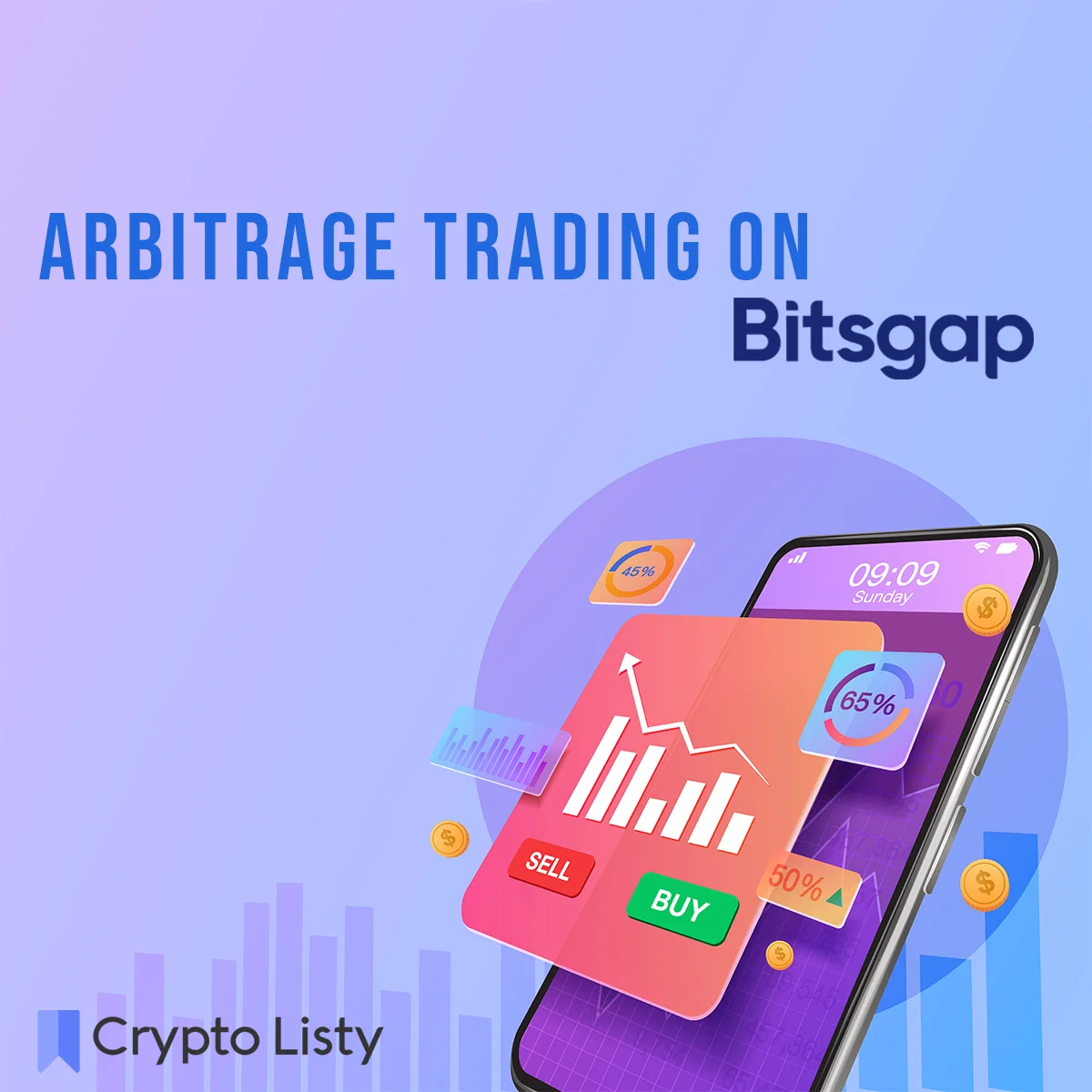 Step By Step Bitsgap Arbitrage Bot in 15 Minutes.
In this article, we'll walk you by setting up an arbitrage bot using Bitsgap, a trusted method to make a good profit.
In general words, Bitsgap is one of the most common and unique automated trading platforms. By providing almost all the features that traders are looking for in automated trading, also, it can be very profitable when its features are used correctly.
Also Read: Best Crypto Trading Bots Avalaible.
What Is Arbitrage?
Arbitrage seeks to make a profit by making simultaneous purchases and sales of the same assets but in different markets. In simple words, traders exploit small differences in listed prices of assets across multiple exchanges.
Simply, if you purchased a currency at one market and simultaneously sold it in another market for higher prices, that's arbitrage; however, it remained tough to scan all the possible markets looking for arbitrage opportunities. Fortunately, Bitsgap can scan all the markets in every exchange that it supports, finding even the smallest prices variations and arbitrage opportunities.
Create Arbitrage Bot on Bitsgap.
In the following part, we'll see how to use the arbitrage feature on Bitsgap as well as before and after look at the portfolio.
Sign up on Bitsgap.
Of course, you need to do is starting an account on Bitsgap. Firstly, head to Bitsgap main page, and sign up your account.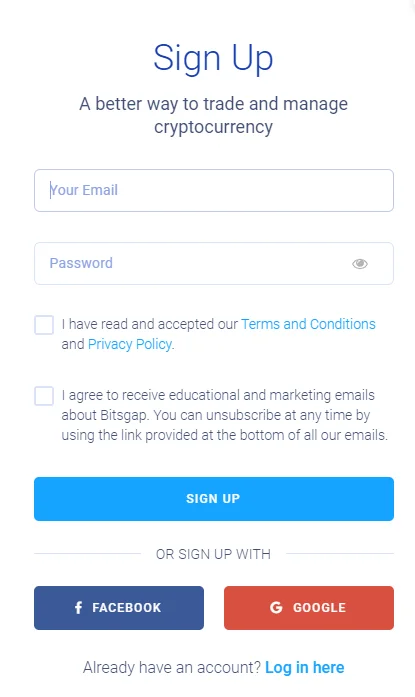 Connect Your Exchange.
In order to buy/sell, you need to connect your exchange to Bitsgap through an API key. Click on "Exchanges" on the top bar, select your exchange, then enter your API key and API secret.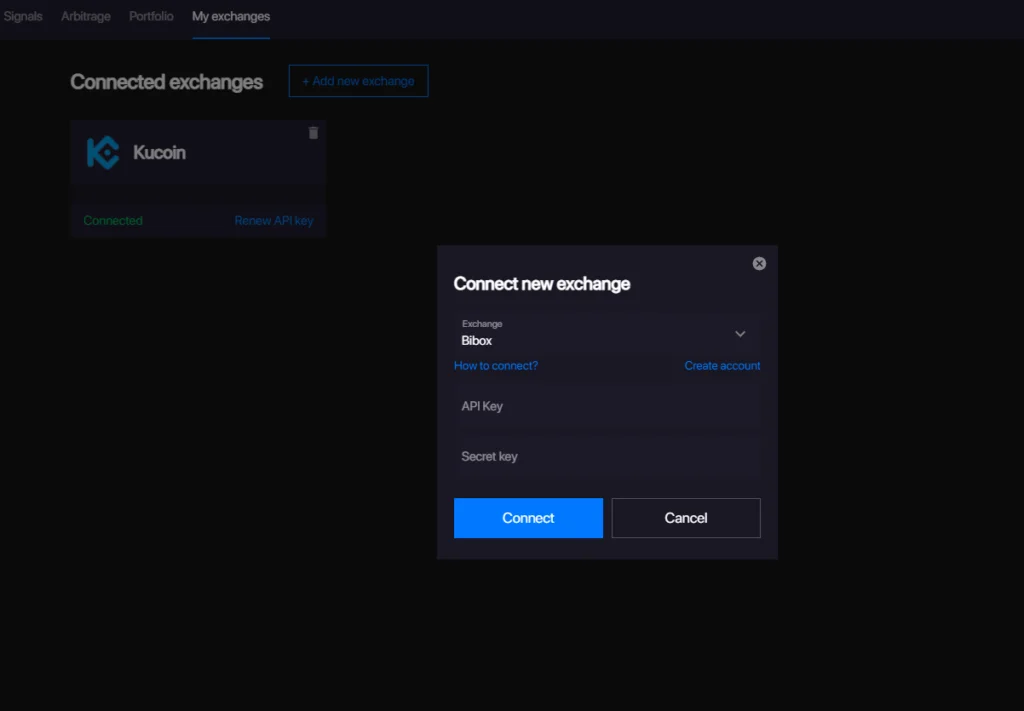 Currently, we've enabled demo mode (paper trading) for the sake of the tutorial; you can enable it by clicking on your profile icon on the top right and switch it on. There is $43,903 on our portfolio before starting arbitrage.

Add Needed Asset to Your Exchange.
Firstly, click on "Arbitrage" on the top bar. Now you can see all available arbitrage opportunities, and it requires you to add an asset to your exchange balance. For example, let's add ALICE to our Binance balance by going to the trading terminal and placing an ALICE buy order.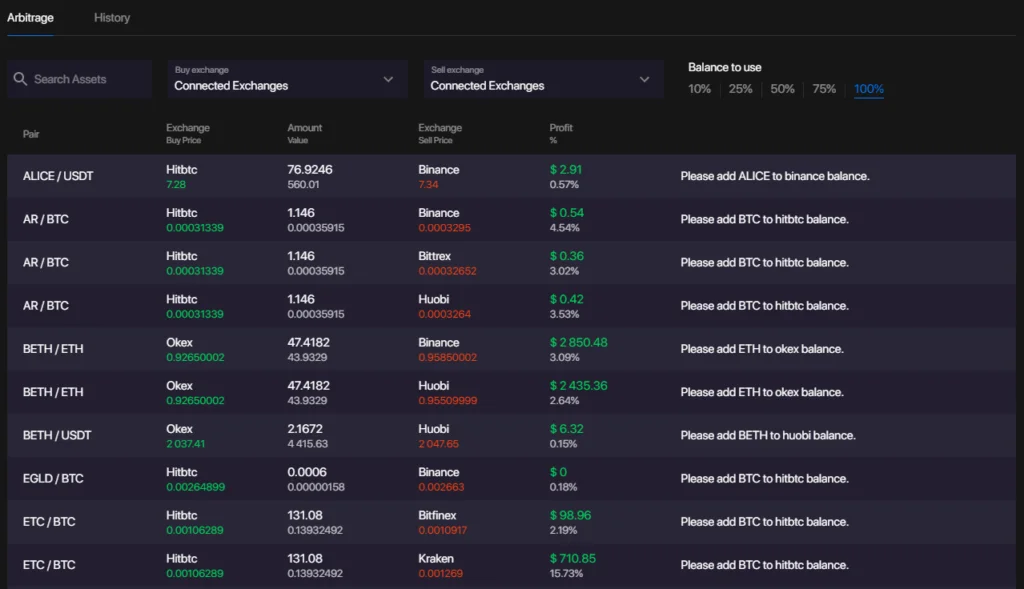 Now that we've placed our buying order wait until it's fulfilled.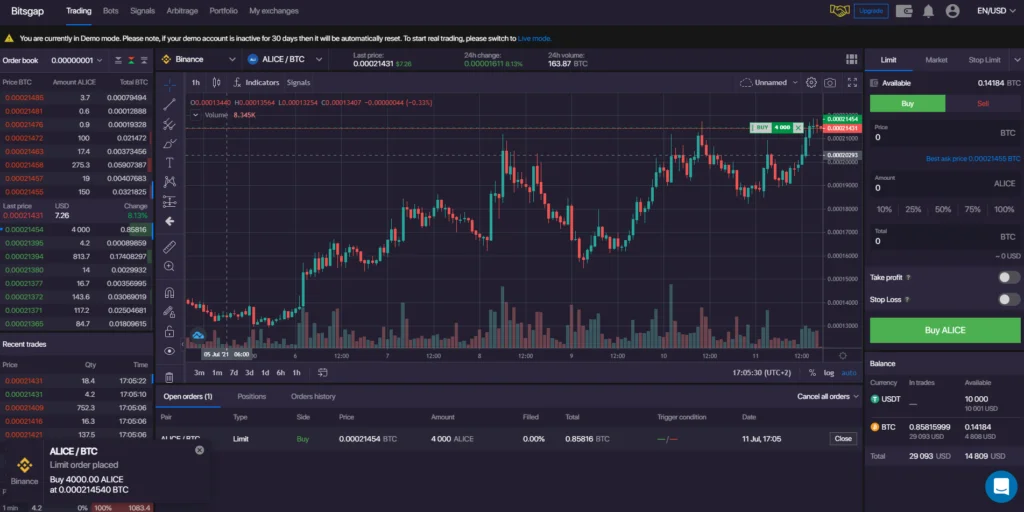 Now, go back to "Arbitrage", now you can click on "Trade," which will make simultaneous purchases and sales.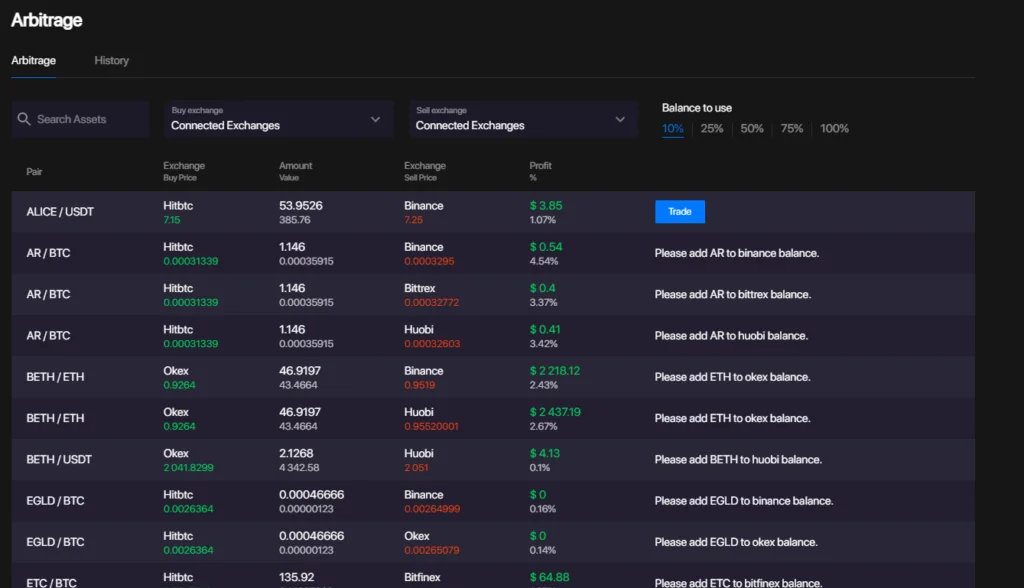 Finally, after finishing, you can check your trading history and see how much profit on each sale.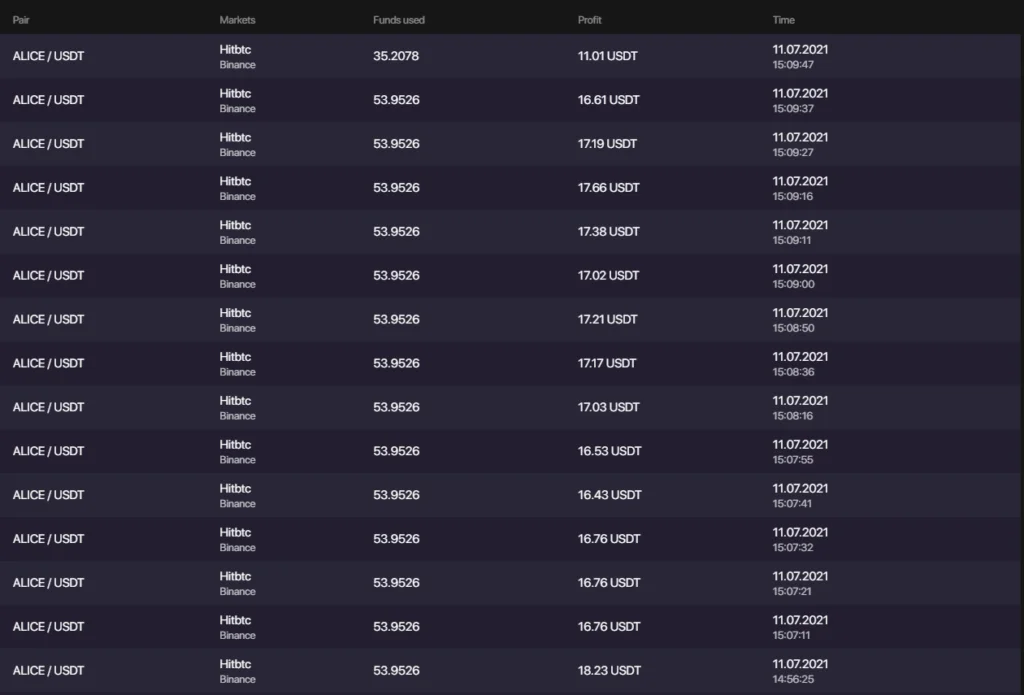 Also, here's the portfolio after finishing. The value is $44,182, equal to $279 profit (0.64%) in just a couple of minutes.

Arbitrage in a Word.
In final words, Arbitrage is one of the most efficient ways to make profits. Besides that, the market benefits from arbitrage as it enhances the efficiency of the financial markets. Also, as they buy and sell, the price differences between identical or similar assets narrow; however, there are still risks for arbitrage trading, that why we recommend reading more before going for it.
Finally, make sure to share your thoughts on this Bitsgap arbitrage bot with us in the comments section below. We'll be happy to reply to you.