In today's article: Bitsgap and Quadency comparison, we are comparing two of the best crypto trading bots to find out which one is more suitable for you.
Cryptocurrency Trading Bots.
There is no doubt that trading bots are becoming so popular among traders, especially novice traders. Due to the many advantages you can get from trading bots, your bots will save you lots of time and effort. Therefore, we are comparing two of the best for you.
Trading bots such as Bitsgap and Quadency connect to your exchange platform through an API key. That access permits your bots to make trades through its platform. As a result, you can manage multiple exchange accounts at the same place with no hassle.
Before we get into this comparison, we highly recommend checking our detailed article on trading bots to get the full view and essential points.
1. Features.
Trading Terminal & Order Types: By using Bitsgap's trading terminal, you can still trade across multiple exchanges with access to many powerful tools, removing the need for opening several tabs for different platforms.
Signals: Instantly, you will get updated if there are any anomalies in the market to take the chance and make trades if you want; therefore, you are not missing any good trading chance.
Portfolio Tracking: Bitsgap will keep a record of your portfolio so that you can view your trading history and learn from your previous trades across all exchanges.
Automated Trading With Bots: In addition to all the features, platform users have various trading bots at their disposal to take a more passive approach to cryptocurrency trading. Different types of bots will follow distinctive patterns and approaches, enabling users to tap into a trading revenue stream.
The DCA Bot: Bitsgap recently introduced a DCA bot to help users during bullish, bearish, and sideways market conditions. The trading tool offers multiple features, including more accurate entry and exit options, risk management options, and more.
Grid Bot: The purpose of the Grid Bot is to help users generate profit from small price changes in either direction. Therefore, It is an excellent tool for markets in sideways momentum, enabling users to automatically deploy a grid to follow the overarching trend.
Demo Exchange: Learn Bitsgap and get familiar with it using demo exchange. You can make a demo exchange to get better at trading and at Bitsgap!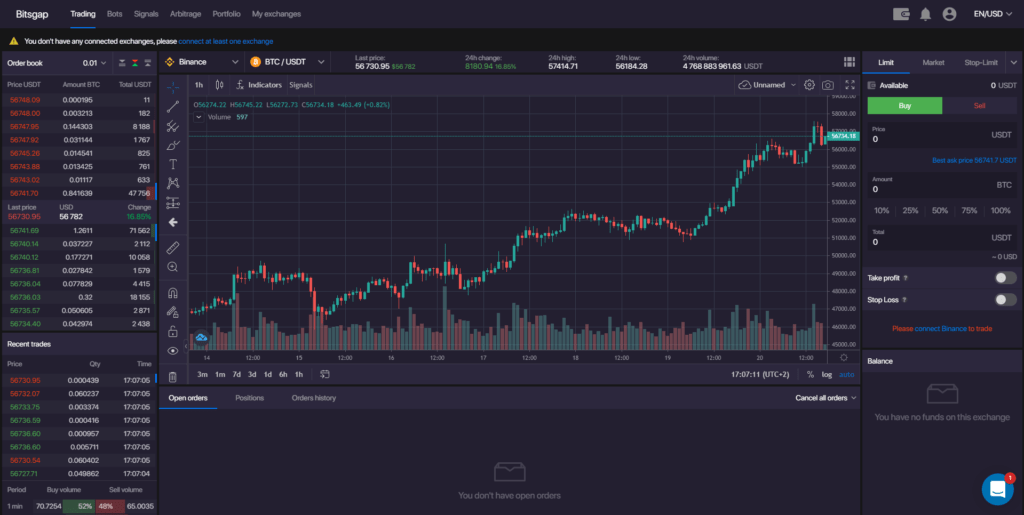 Dashboard: It works seamlessly. Showing you all your holdings across all your exchanges with a graphical overview. You have the luxury to choose whether you want to see the context of a specific account or your entire portfolio.
Backtest: Simulate bots' strategy before committing real funds. It will show you the strategy's performance in a past period, assuming that if it worked before, it's more likely to work again.
Portfolio: It will show you a live-generated look at your holding. And just like the dashboard, you can choose whether you want to see all your holdings combined or see for a specific exchange account.
Automated Bots: Bots in Quadency are unique. That is to say, you'll be able to automate all your trades on a strategy of your choice. You'll be able to apply it to all your exchange accounts connected. And they have various bots.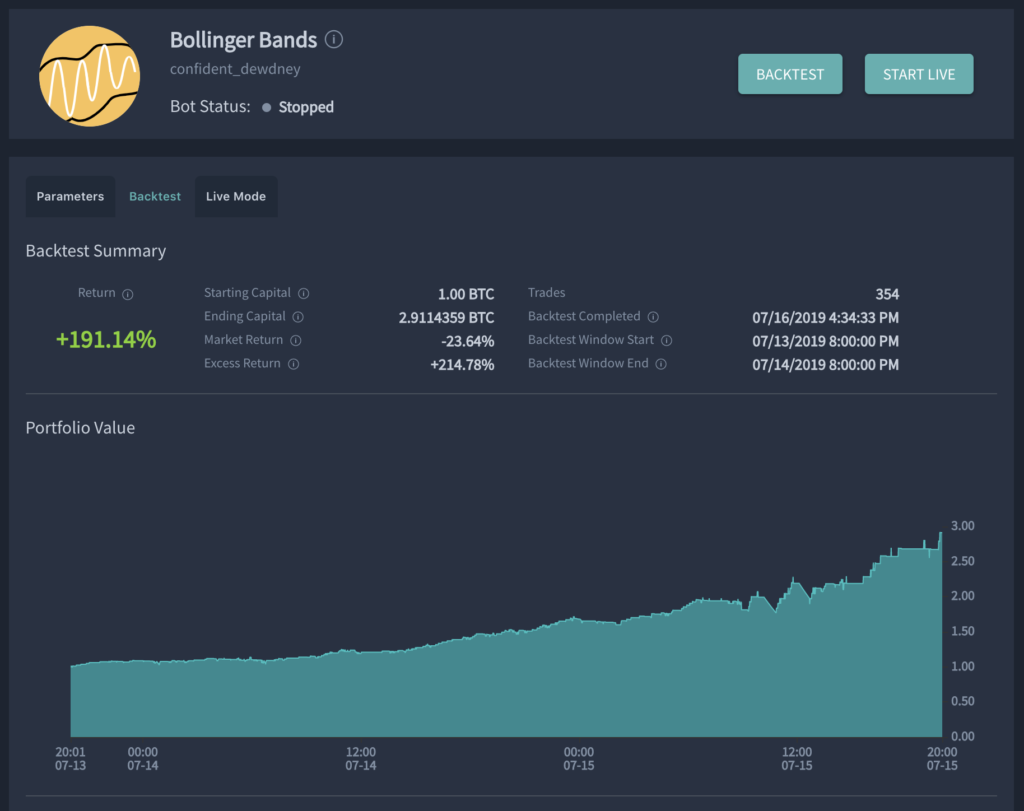 2. Supported Exchanges.
3. Pros and Cons.
4. Pricing.
After this Bitsgap and Quandency comparison, we can indeed say that both platforms are two of the best automated trading platforms due to the
Unfortunately, neither of the platforms has a free plan where you can experiment with the platform's features before paying for a subscription. As a result, we highly recommend reading more about both to get a comprehensive idea.
Finally, we would love to know your thoughts on this article: Bitsgap and Quadency comparison. Kindly leave a comment below, and we will reply to you as soon as we can.