In today's article: BitPay review, we'll get a profound idea of BitPlay as well as a guide on starting with the platform.
With blockchain payments, there's no sensitive information to collect, unlike other types of payments. Also, we've witnessed thousands of websites hacked and their customers' data leaked. That's one of the many reasons that's giving online crypto payments colossal popularity.
It might surprise you, but implementing a crypto payment processor isn't a difficult job anymore. Crypto payment gateways have made the job much easier, and BitPay is one of the leading bitcoin payment service providers. Furthermore, let's take a deep look into the platform.
Table of Contents
About BitPay
The first and most experienced company in bitcoin payments, BitPay builds powerful tools for spending, accepting, and building with bitcoin. Also, it enables online merchants to accept bitcoins as a form of payment, just as easily they accept payments from credit cards, debit cards, or Paypal.
Also Read: CoinPayment Review and Best Alternatives.
BitPay Features.
During our BitPay review, it was amazing getting to know the platform's features and functions that we'll discuss in the following part.
E-Commerce Plugins.
Accepting cryptocurrency payments with their partner platforms can be as easy as flipping a switch because of their comprehensive support of plugins they support:
WooCommerce
Shopify
WHMCS
Magento 1
Magento 2
OpenCart
PrestaShop
Drupal Commerce
Easy Digital Downloads
Ubercart
Zen Cart
Code Libraries.
BitPay code libraries allow developers to focus on payment flow & e-commerce integration rather than on the specific details of client-server interaction using the API they support:
Java
C# .NET
PHP
Node.js
Ruby
Python
Reset API.
BitPay provides a standards-based REST interface that enables application developers to interact in a powerful but secure way with their BitPay account. Using the BitPay API, clients can create and manage invoices, issue refunds, manage bills, retrieve real-time rates information, view merchant ledger entries, and much more.
Website Payment Buttons.
If you are only selling a few items and do not have a checkout cart, simply generate a payment button for your website directly through your merchant dashboard. No code-wrangling required – just copy and embed the generated HTML code into your page.
BitPay Checkout App.
Merchants can also use the BitPay Checkout app to accept cryptocurrency payments on iOS or Android smartphones or tablets.
Email Billing.
You can use their dashboard billing tool to create and email invoices to your clients in a snap. Bills can be scheduled for one-time or recurring payments.
Supported Cryptcurrencies.
In fact, BitPay has good support for different coins; therefore, your customer will find no problem paying with their preferred coin, and then you can transfer it to whatever coin you want. BitPay supports the following coins: Bitcoin (BTC), Bitcoin Cash (BCH), Ethereum (ETH), Wrapped Bitcoin (WBTC),  Dogecoin (DOGE), and 5 USD-pegged stable coins (GUSD, USDC, PAX, DAI, and BUSD).
FAQ.
How Much Is BitPay Fees?
BitPay charges a 1% processing fee to BitPay merchants. Merchants may choose to pass this fee on to the buyer.
Is BitPay Safe?
Yes, BitPay is entirely safe and trusted by all of their customers as they store your funds in cold wallets in order to protect them. Also, they don't ask for your secret key to work.
Getting Started with BitPay.
In the following part of our BitPay review, we'll demonstrate how to start on BitPay, which is a simple process.
Sign up on BitPay.
Firstly, head to BitPay main page, then click on "Get Started" on the top right of the page. After that, you can choose either you're going for a business or a personal account.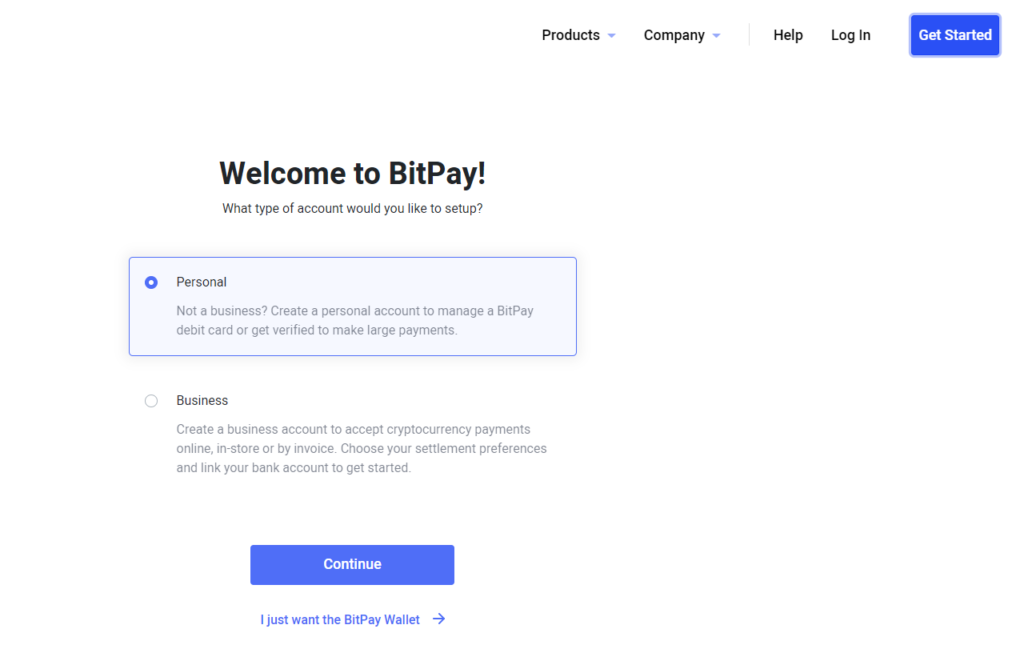 Verify Your Account.
Next, all you need to do is wait for a verification link sent to your email from BitPay team to complete your registration.
Confirm Your Identity.
Finally, the last thing you need to do with the registration process is to verify your business. On your main page, click on "Get Verified" and go ahead with it.
Start Using BitPay.
Now, you can start using BitPay and all of its features and functions; also, make sure to check out their support center for further information.
Conclusion
In brief words, there's no doubt that BitPay is full of features that are essential when it comes to a payment processor. But also, there are features that you can't find it anywhere else. BitPay has made payment gateways as easy as a copy-paste process, especially with buttons.
The big question remains, is BitPay the best? We'll leave that answer for you, but firstly, make sure to check out our pros and cons list for BitPay.
Pros.
Billing Plugins
Custom Transaction
Email Invoicing.
Cons.
Doesn't support much coins
Not available in many countries.
BitPay Alternatives.
After this long BitPay review, don't rush making a decision. We have created a list of the best alternatives for BitPay as well as a detailed review for each of them; make sure to check them below.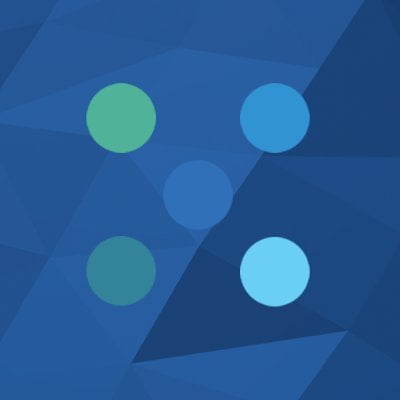 COINQVEST
COINQVEST provides cryptocurrencies checkouts that automatically go from Bitcoin to a bank account or crypto wallet. It also offers plugins that help online merchants and e-commerce stores accept cryptocurrencies.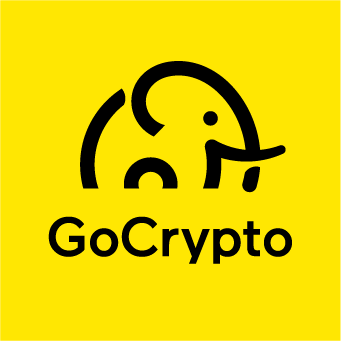 GoCrypto
GoCrypto operates as a global payment scheme connecting all the stakeholders interested in crypto-crypto users, crypto wallets, crypto exchanges, cashier system providers, payment solution providers and merchants.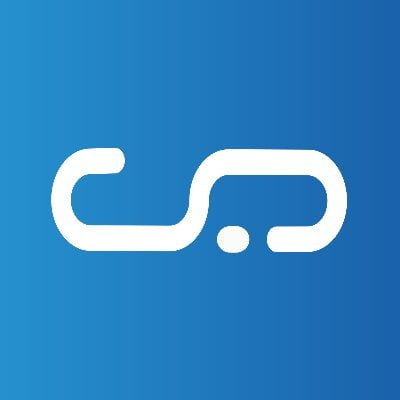 CryptAPI
With CryptAPI you can give more choices to your customers, by accepting payments in multiple cryptocurrencies, including Bitcoin, Bitcoin Cash, Litecoin, Ethereum, Monero, USDT and IOTA (more coming soon), hassle-free.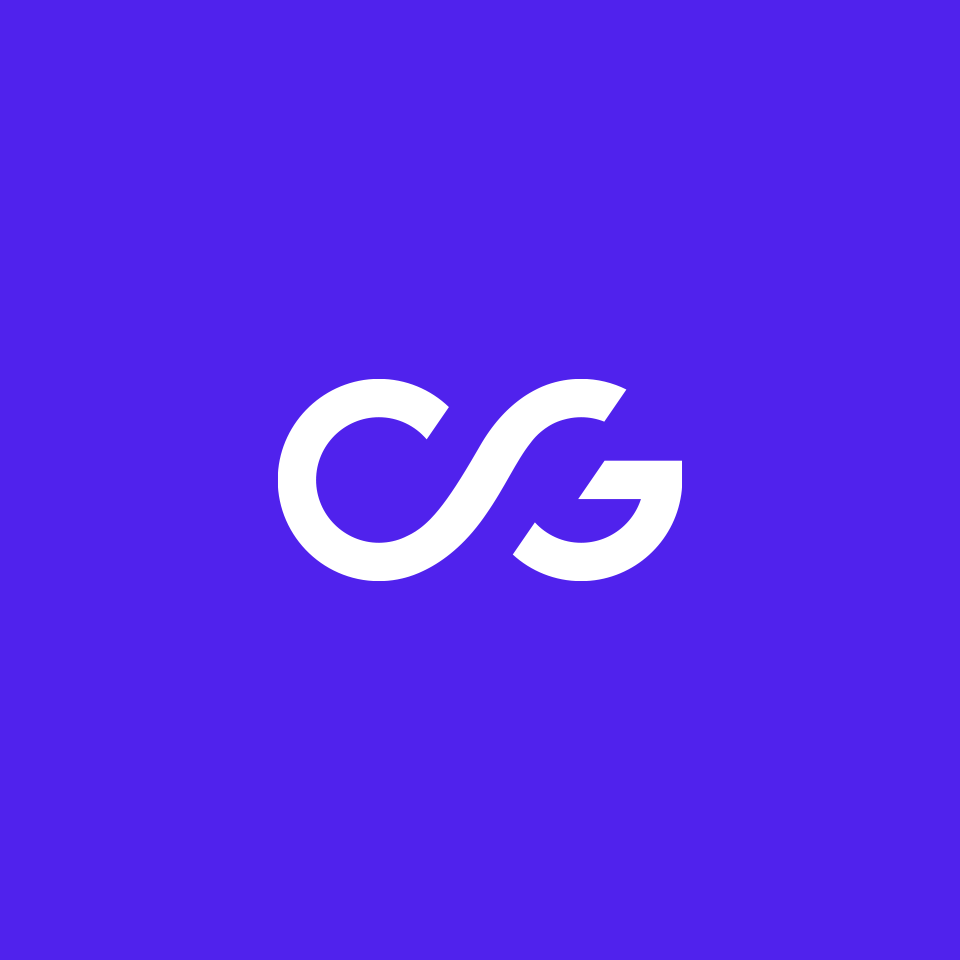 CoinGate
CoinGate is a payment gateway for blockchain payments. Their goal is to grow the adoption of cryptocurrencies on a global scale by laying out a reliable payments infrastructure that caters for the needs of both merchants and their customers: accessible, convenient and customer-oriented.
Ultimately, we'd love to hear your thoughts on this BitPay review, so make sure to share them with us in the comments section below.