In this new review, we have put Cryptosteel Capsule Solo in the highlight, checked out all of its features, and searched for the best alternatives.
Many crypto users write down their wallet's seed phrase on a sheet of paper. In fact, this has lots of danger, imagine what could happen! In case you lost this sheet of paper by throwing it away by wrong or even by humidity, you lose access to your assets. Imagine how vital your seed phrase is, especially if crypto is your main source of income. Luckily, you won't worry about that anymore after this Cryptosteel Capsule Solo review.
Also Read: Keystone Tablet Review and Best Alternatives.
Table of Contents
Importance of Seed Phrase.
In fact, your seed phrase is the most critical part of all crypto-related businesses. In more detailed words, your seed phrase acts as the key to your wallet hence all your assets on that wallet. Therefore, it's more than essential to keep your seed phrase secured against many factors like theft and disasters.
Many products help you to achieve securing your seed phrase. However, Cryptosteel Capsule Solo is one of its kind that really dragged our attention.
Cryptosteel Capsule Solo.
A solid steel capsule to protect your 24-word Recovery Phrase. Designed to resist extreme conditions.
Your Recovery Phrase is the only backup of your crypto assets. You can now keep it safe with the Cryptosteel Capsule.
Add an extra layer of security by protecting your backup and experience ultimate resilience.
Features.
We'll highlight Cryptosteel Capsule Solo features that serve very well to secure your assets in the following part.
Ultimate protection.
Your 24-word Recovery Phrase is the only backup of your private keys, which give you access to your crypto. You need to protect it and store it in a secure place.
Easy to use.
Simply assemble your recovery phrase by sliding the first 4 letters of each word onto the core by using separators. Lock the Cryptosteel capsule and make sure to put it in a secure place to prevent it from being stolen or lost.
Long-lasting protection.
The Cryptosteel Capsule is made out of 303 and 304-grade stainless steel and offers a long-lasting and solid solution to protect your 24-word Recovery Phrase.
Fire, Water & Impact Resistant.
The Cryptosteel Capsule is fireproof up to 1400C/2500F. It is stainless, shockproof and waterproof up to a 150000N pressure.
How to Use Cryptosteel Capsule Solo to Secure Your Seed Phrase?
You can secure your seed phrase using Cryptosteel Capsule Solo in only 4 simple steps as follows.
1- Firstly, Open the capsule by unscrewing the cap.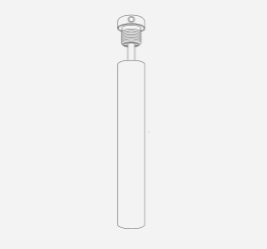 2- Next, Slide the first 4 letters of each word onto the core. Separate each word with a separator.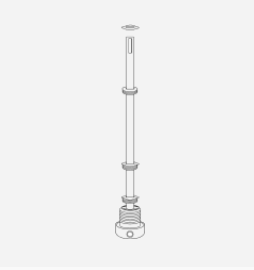 3- Once all letters are on the core, place the fastener and bend the strap to hold tiles.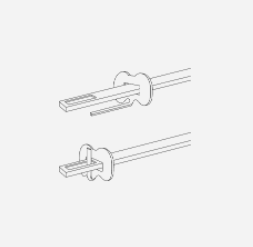 4- Finally, Screw the cap on firmly and place the capsule in a safe place.
FAQ.
How Much Does Cryptosteel Capsule Solo Cost?
Cryptosteel Capsule Solo by Ledger comes at a very competitive price. For only €99, you can get it, we highly recommend it.
How Do I Recover My Full Seed Phrase Using Only The First 4 Letters of Each Word?
Once you create a new wallet, it generates your seed phrase, of course. Each seed phrase is a combination of 12, 18 or 24 different words. Those words are chosen from this list here; also, each word has a unique first four letters. Hence, you can find the entire word by searching the first four letters that you've stored in Ledger Cryptosteel Capsule Solo.
Is Cryptosteel Capsule Solo Worth It?
The short answer is yes. If you're looking for securing your seed phrase against disasters, or accidents, Cryptosteel Capsule Solo is a great choice. However, we also recommend checking out its alternatives in the following part.
Alternatives.
It's essential that you look into all the products and read about them before making up your mind, and that's our mission to enlighten your view and collect all the products for you. As always, here are the best alternatives for Cryptosteel Capsule Solo, which we have reviewed in detail as well.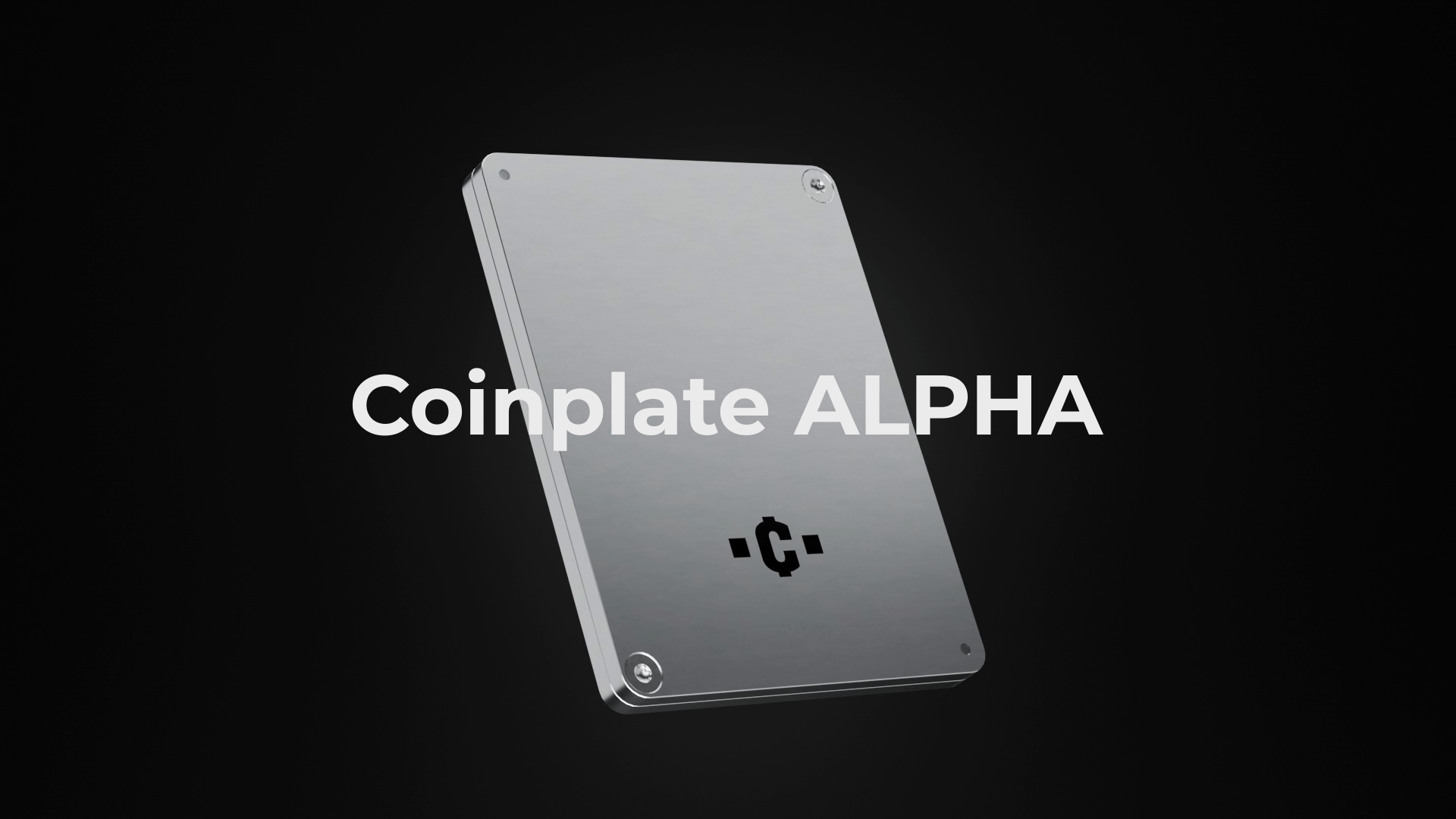 Coinplate Alpha
Mark your seed phrase in metal at home and safe from hackers. Make it super easy with Coinplate Alpha and its innovative easy-to-read layout and automatic marking tool.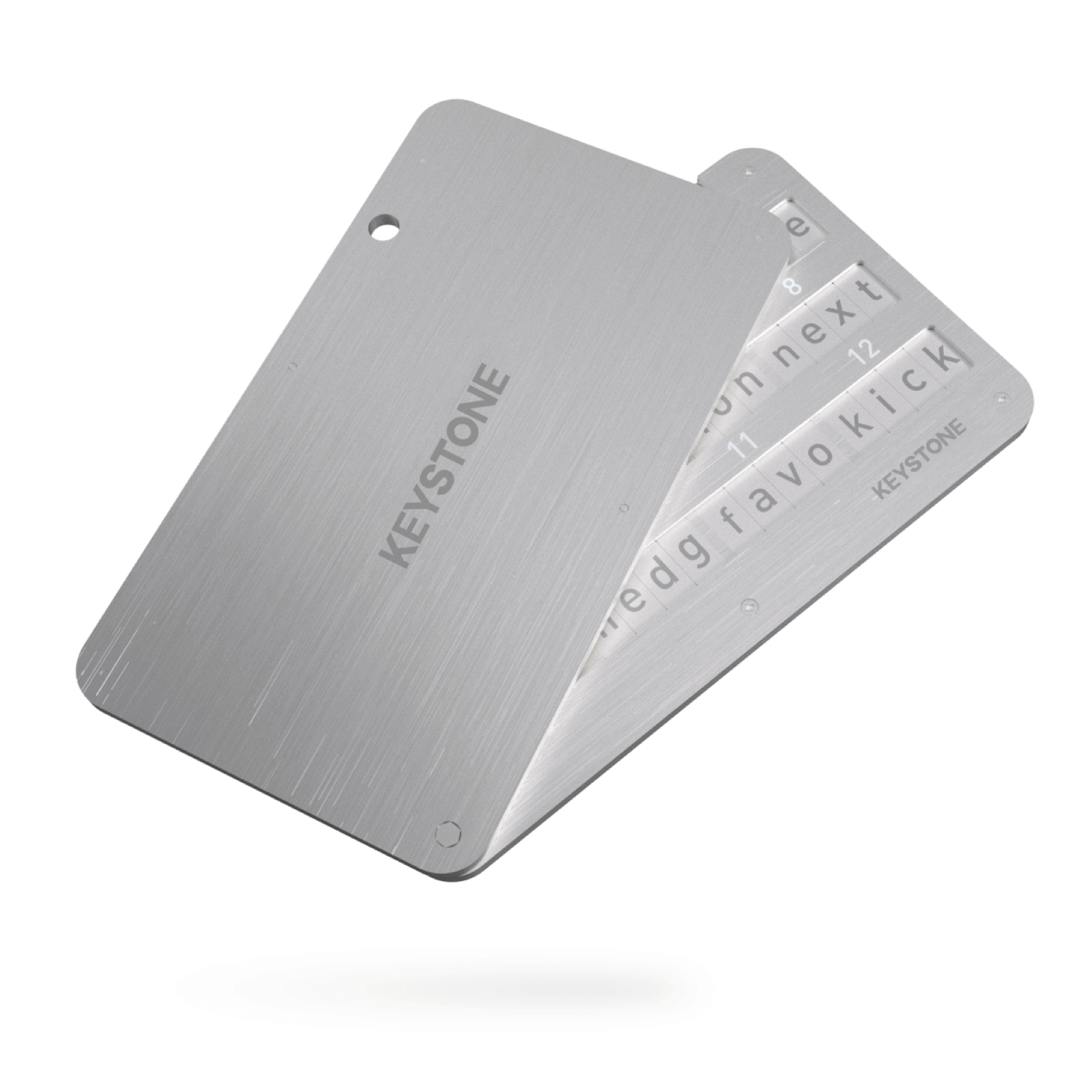 Keystone Tablet
Your recovery phrase is the ultimate key to your digital assets. There is never too much protection for what it HODLs. Keystone Tablet is a fire and waterproof solution for storing your recovery phrase made entirely of 304-grade stainless steel, down to every letter tile and screw.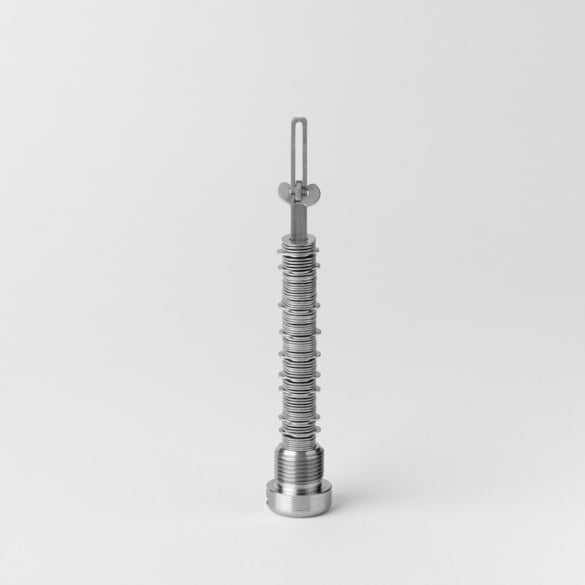 Cryptosteel Capsule
The Cryptosteel Capsule is the premier backup tool for autonomous offline storage of valuable data without any third-party involvement. The solid metal device, designed to survive extreme conditions, works under nearly all circumstances.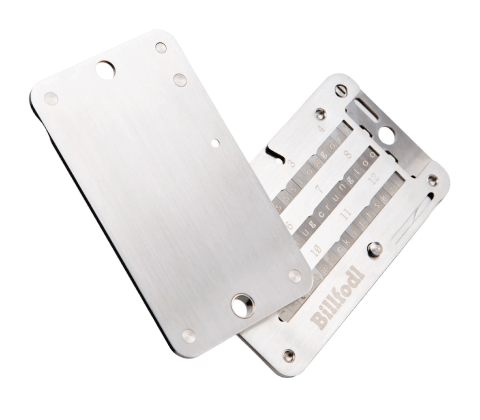 Billfodl
Billfodl is one of the most secure ways to store your crypto wallet backup offline and also keep it safe from hackers. Using a randomized set of character tiles, you recreate your recovery phrase in the steel unit, creating an almost indestructible backup.
Finally, we'd love to hear from you in the comments; tell us your thoughts on this Cryptosteel Capsule Solo review.