In this article: Paxful review, we're looking at one of the most convenient peer-to-peer trading platforms for cryptocurrency.
Indeed, P2P marketplaces have many benefits that traders can use. Not only that it's secure and private, but also it supports payment methods that exchanges may not support. Accordingly, Paxful is a leading P2P marketplace that connects buyers and sellers in a safe and secure environment.
Table of Contents
About Paxful.
As mentioned, Paxful is a peer-to-peer marketplace established in 2015. you can sell or buy different coins, which are BTC, ETH, or USDT.
Also Read: CoinSwitch Review and Best Alternatives.
Paxful Features.
In fact, we found that Paxful has leading features as a P2P platform. During the following part of Paxful review, we're highlighting Paxful features to give you an overview of the platform.
Protected by Escrow.
To make sure that all transactions are secure and smooth, all payments are made using escrow. Hence, don't worry about being scammed. And later on, we're explaining how exchanges on Paxful are done.
350+ Payment Methods.
What really makes Paxful unique is that it supports many payment methods. Also, you'll find local payment methods for your country. For instance, Paxful supports Bank transfers, WeChat Pay, or even gift cards like Amazon and Steam gift cards.
Available Worldwide.
Fortunately, Paxful is open for all countries globally, and any resident of any country can buy and sell on Paxful.
Feedback.
Although Paxful has escrow transactions, you're going to know how much you can trust the other side of the trade. On each trader's profile, you can view feedbacks about them and see verifications that they have completed. Moreover, you can see how many trades they've done and their trading volume.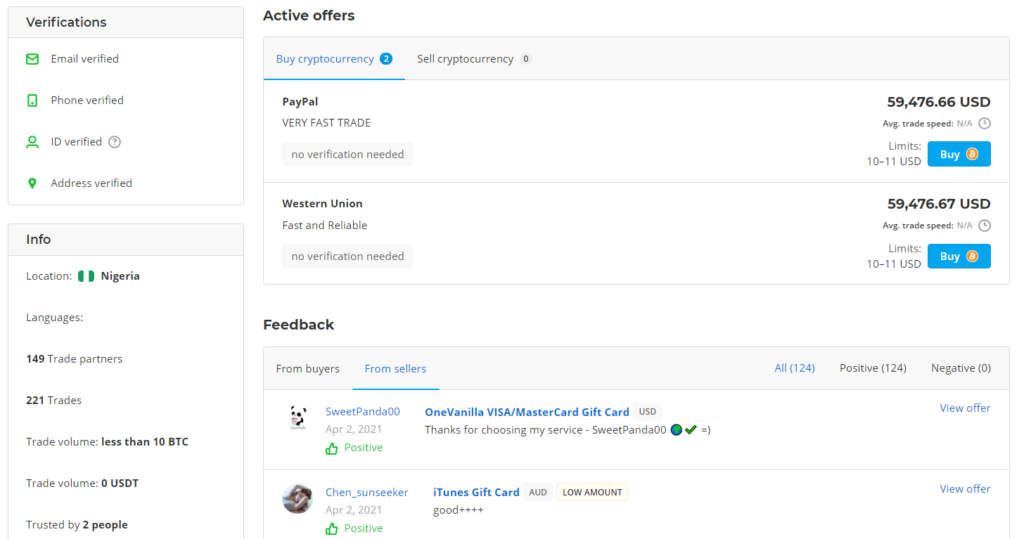 Supported Coins.
There are only 3 supported coins on Paxful which are BTC, ETH, USDT.
FAQ.
Is Paxful Easy?
Yes, during our Paxful review, we found that the platform has a straightforward and interactive UI. Also, they have a tour once you've completed your sign-up. All windows are self-explained, and everything is clear.
Is Paxful Safe?
Being protected by escrow transactions makes Paxful very safe. Once you've started a trade, assets are held by escrow and released only on confirmation of payment. Also, Paxful has a limit on unverified accounts.
How Much Is Paxful Fees?
First of all, Paxful takes no fees on depositing funds into your wallet. However, you should consider the blockchain's transaction fees.
Also, there are no fees on buying crypto. But, here are the fees of selling the supported coins:
Bank Transfers 0.5%
Credit/Debit Cards 1%
Digital Currencies 1%
Online Wallets 1%
Cash 1%
Goods & Services 1%
3% for all gift card types
5% iTunes and Google Play cards
And for further information you can learn more about Paxful fees here.
Starting on Paxful.
What comes next is that we're going to demonstrate how can you start on Paxful and how to use all of its features and functions.
Create An Account.
Firstly, visit Paxful's main page and click on create an account on the top right. After that, submit your information and remember to use a strong, unique password.
Verify Your Account.
Now, navigate to your email and look for an email from Paxful's team. Then, use the verification code in that email to confirm your account.
Confirm Your Indentity.
You need to confirm your identity because Paxful has limits on unverified accounts. And to do that, hover over your profile icon and click on 'Verify me', then Paxful will take you through the process of verification.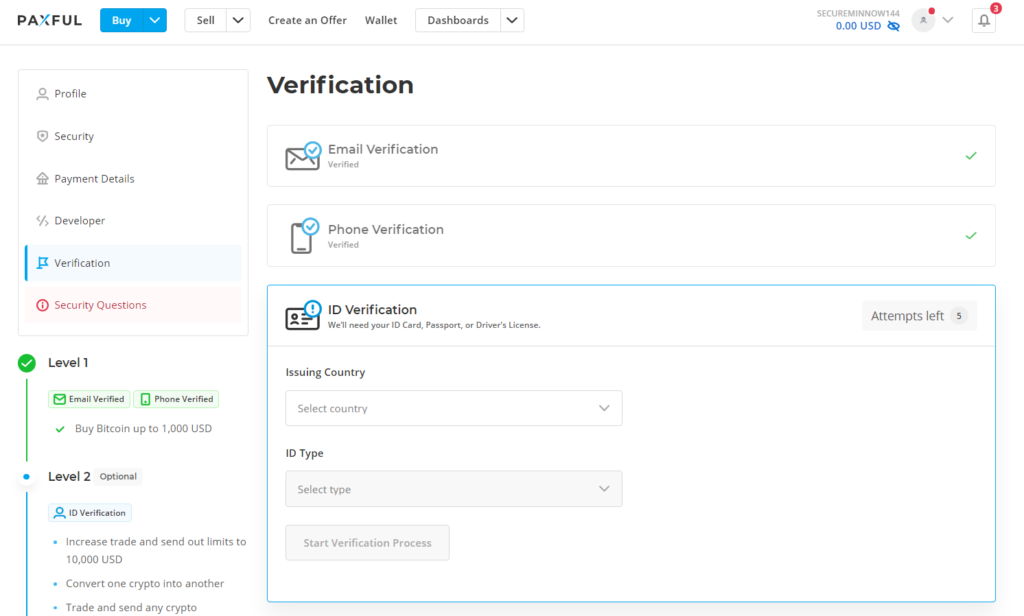 Buy Crypto.
On Paxful's main page, select buy, and choose your trading pairs. Unless you are looking for specific amounts or payment methods, you don't need to select ones as Paxful will display all available offers.
Now, Paxful will display different offers from different traders. Choose the one that suits you.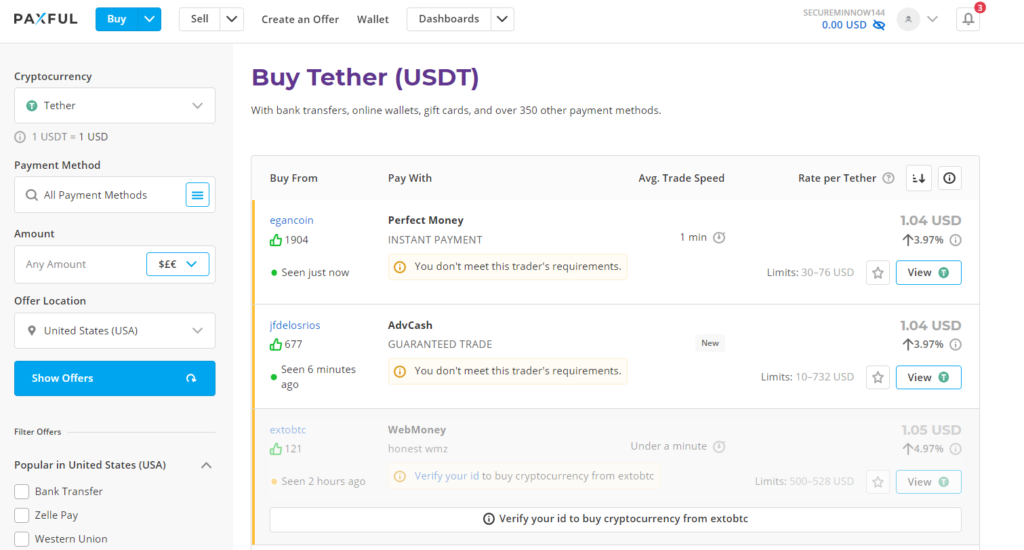 After that, enter the amount you are willing to buy and then click on 'Buy', and a chat between you and the seller starts to proceed with payment details.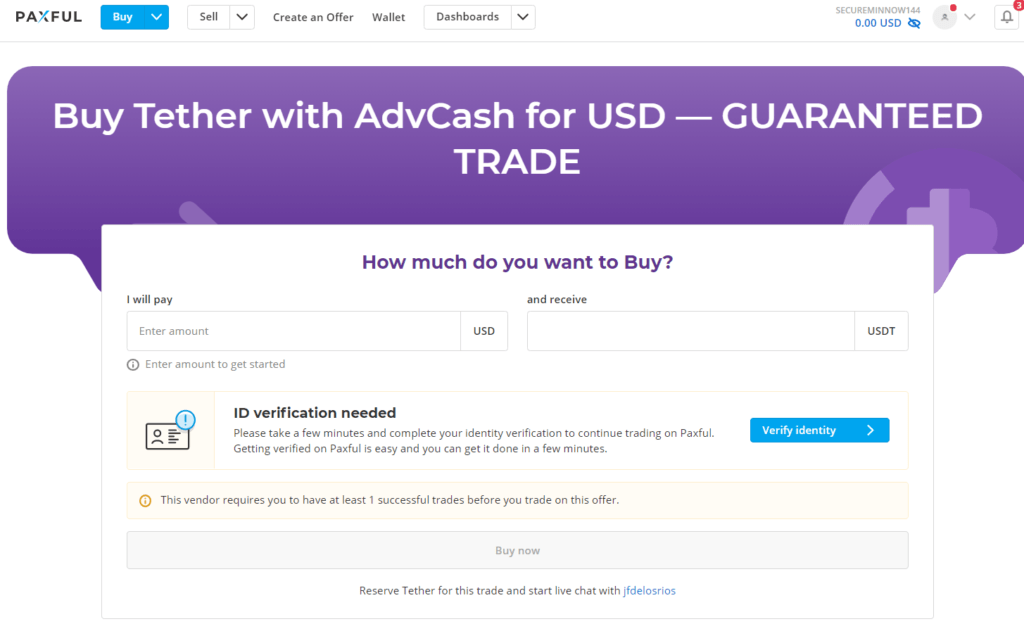 Sell Crypto.
Firstly, to sell crypto, you need to deposit enough crypto on your Paxful's wallet. Click on 'Wallet' on the top menu and proceed with depositing.
Now, on the top bar, click on 'Sell' and then on the left, you can select coins and payment methods; then, you'll see different offers by different traders.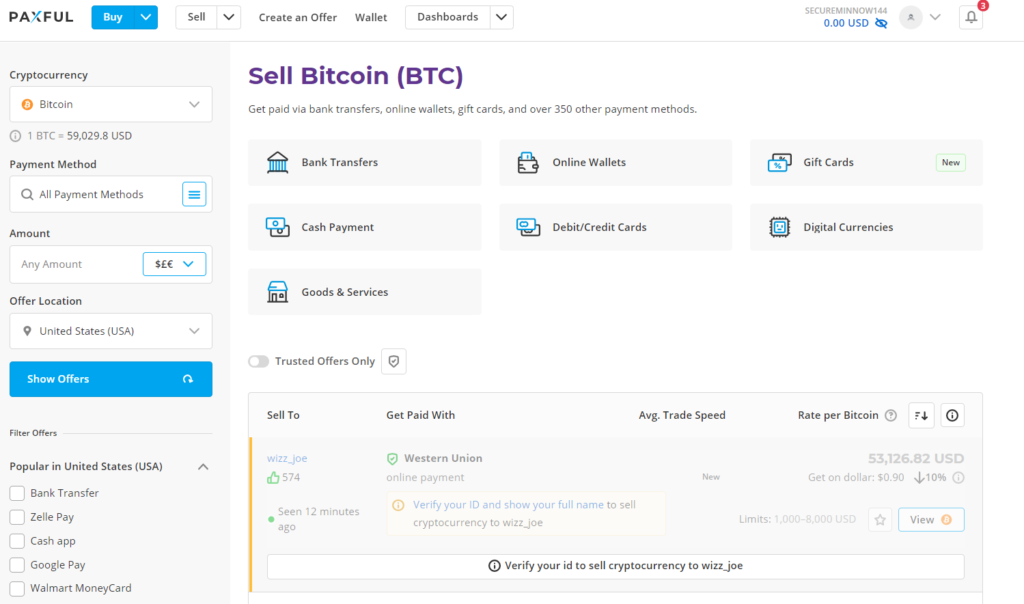 After that, enter the amount you're willing to sell and then click on 'Sell', and a chat between you and the buyer will start to proceed with further details.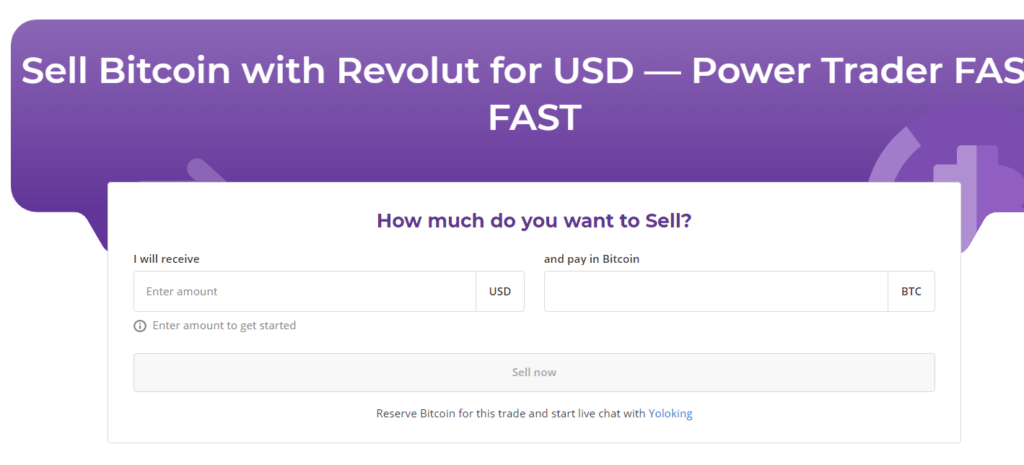 Conclusion.
In brief, Paxful's power is mostly in the different payment methods that it supports. Also, it's a fast and secure P2P market place and has flexibility in prices. Here are our pros and cons list on Paxful.
Pros.
Ease of use
Wide variety of payment options
Multiple options of traders
Cons.
Alternatives.
We're keen to provide you with the best alternatives for Paxful. Here are the best alternatives that provide a similar experience.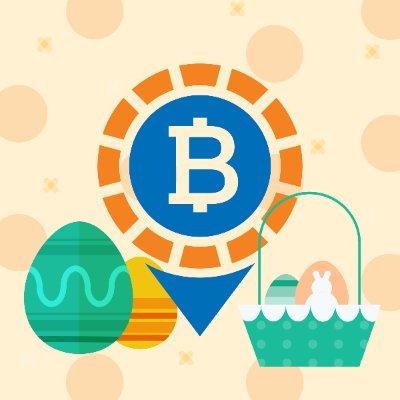 LocalBitcoins
LocalBitcoins.com is one of the leading peer-to-peer Bitcoin trading platforms in the world. It is their mission to make Bitcoin accessible anywhere around the globe.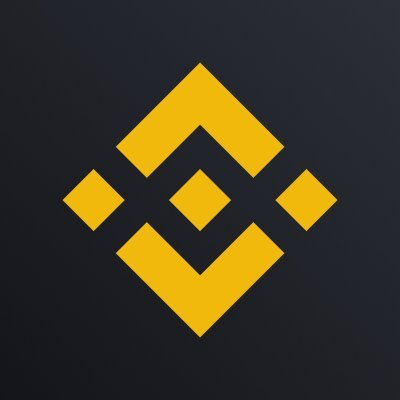 Binance
Advanced Spot and P2P trading platform. Supports more than 740 cryptocurrency and fiat pairs, like Bitcoin, Ethereum, Litecoin and Binance Coin.
Finally, we'd love to hear from you in the comments, So tell us what are your thoughts on this Paxful review?