There's no doubt that traders and signal providers prefer automated trading to manual trading. Automated trading allows you to make the best out of your trades, especially if you're an expert. And still, there will be no problem if you're a beginner. Automated trading is beginner-friendly.
That's why in this article, we'll review Stacked, one of the best and most efficient 24/7 trading platforms.
Table of Contents
About Stacked.
Stacked is software that connects to your existing exchange account. You'll manage all your exchanges in one place and overview your account. Also, with the help of their various bots, you'll get the most out of your trades and maximize your profit. And we'll demonstrate Stacked and explain all of their features.
Stacked is mainly streamed for traders who are interested in indexes as it allows you to create indexes and distribute your capital on them. And we'll demonstrate that later in this article.
Stacked Features.
Stacked has a variety of features, and we'll demonstrate each one of them to help you get the most out of Stacked.
Pre-Built Indices.
If you're not sure how to structure your crypto portfolio yet you can use any of the pre-built indices.
Profitable Trading Bots.
You can instantly access several trading bots and put them in charge of your trades according to your adjustments. Also, expert traders and programmers are the ones who create bots. You can always check how any bot has been doing and view its charts and profits. Also, they can open and close long and short positions on your favourite futures exchange.
All bots have real, detailed, performance history with no misleading backtest results.
Backtesting and Automatic Rebalancing.
After distrusting your capitals on indexes and allocating percentages for each cryptocurrency, due to any market changes, your desired distribution may changes, either by gain or loss. Rebalancing is transferring between cryptocurrencies to keep the allocated percentages constant.
Stacked allows to adjust rebalancing events or choose to execute under certain circumstances.

Their backtesting engine will show you the best historical rebalancing strategy for your portfolio. And you can choose to allow rebalancing instantly.
Supported Exchanges.
Stacked supports over 10 major exchanges including Binance, BitMex, Coinbase, and more.
Also, more exchanges are coming soon. And they support over 1,300 cryptocurrencies, whichever currencies on the exchanges, Stacked support too.
FAQ.
Is Stacked Easy to Use?
Yes, we found Stacked very simple and easy. Besides, all functions are clear and self-explaining.
Is Stacked Safe to Use?
Stacked uses encrypted APIs to send instructions to your exchange account to execute trades. Connecting to your exchange using API keys is safe and encrypted. Also, you can control and restrict permissions given to Stacked.
What Is Stacked Pricings?
Surprisingly, Stacked doesn't charge for plans. But you pay for a monthly subscription for bots. And bots prices vary depending on the bot's author.
Get Started on Stacked.
Firing up with stacked is easy and simple, and we'll demonstrate the whole process. How to create an account, connect an exchange, and connect a bot.
Create an Account.
To create an account on Stacked, visit their main page. Then navigate to their sign-up page, enter your information, and always remember to use a strong, unique password.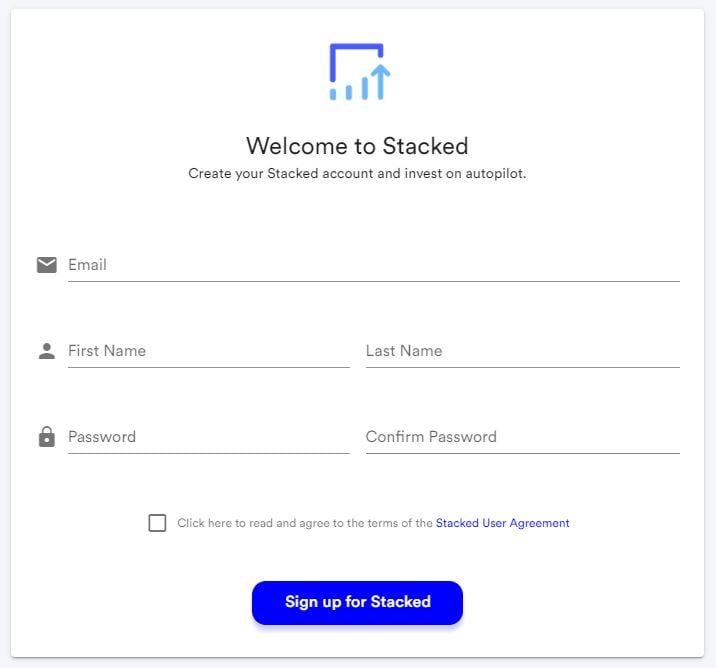 Verify Your Account.
Visit your email and check for emails from Stacked to verify your account and get access to it.
Connect Your Exchange Account.
The first thing you want to do once you create your account and verify it is connecting your exchange account to access all of Stacked features.
On the right bar, click on 'Exchange setup'. Then, choose the exchange you want to connect, enter the API key, API secret, and then you can save.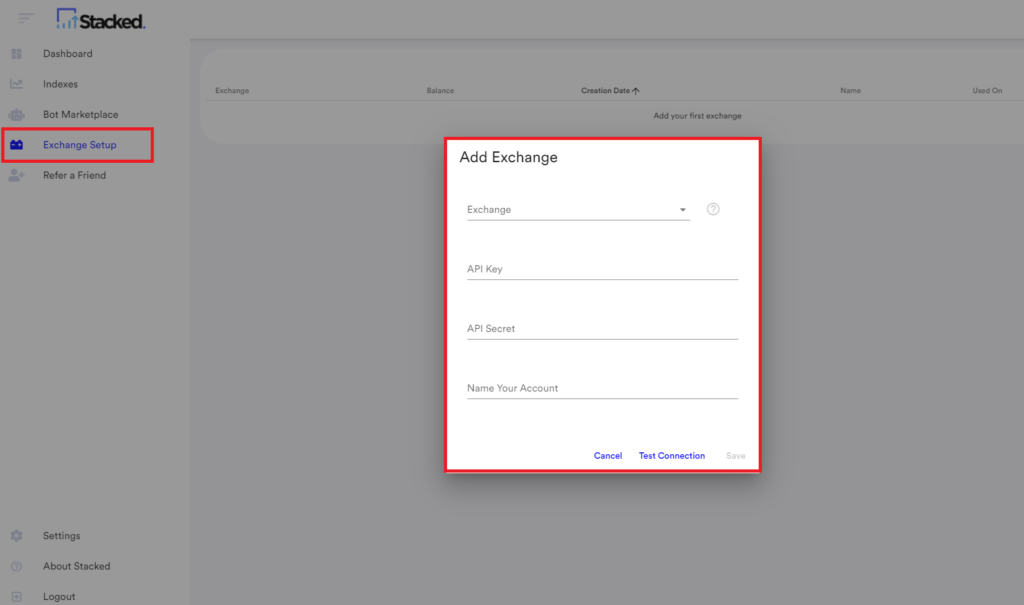 Set Up Your First Bot.
Starting bots in Stacked is easy. Maybe the only downside is that you have to pay a subscription, but that seems fairly acceptable, especially when you don't pay for plans.
Firstly, click on 'Market place' the main page then you can select whatever bot you want.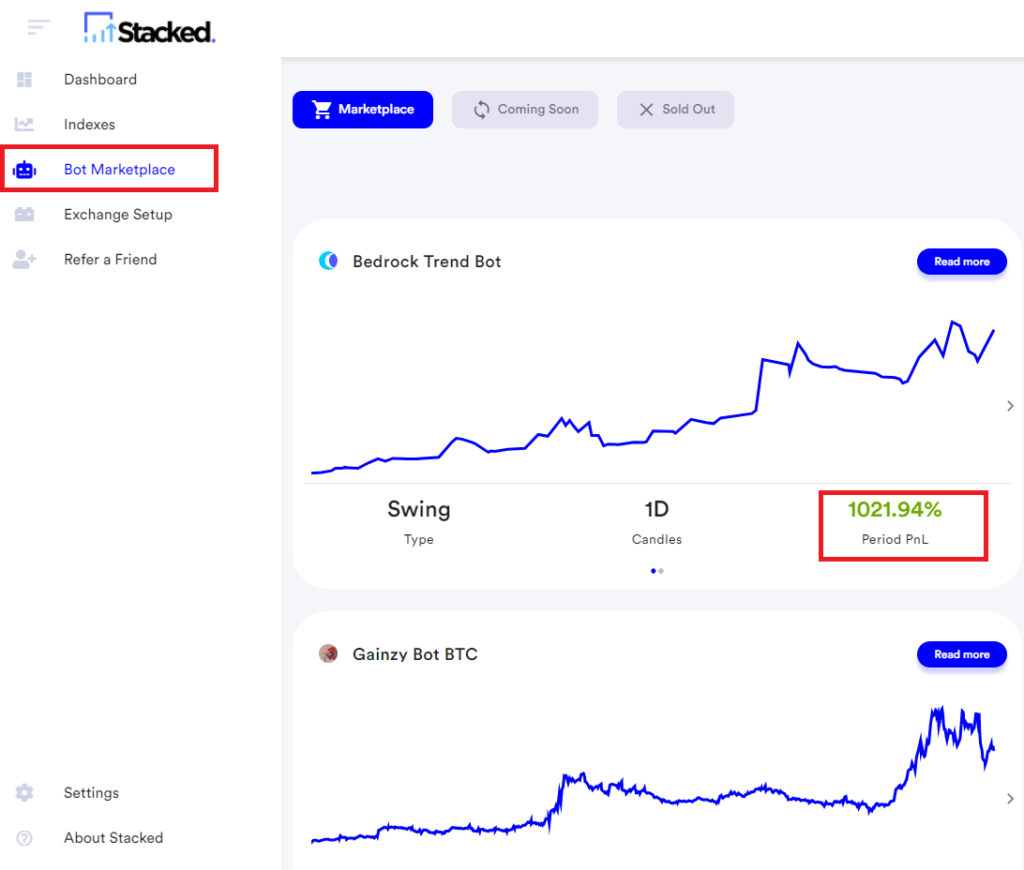 Besides, when selecting a bot you can view the bot's performance over the time.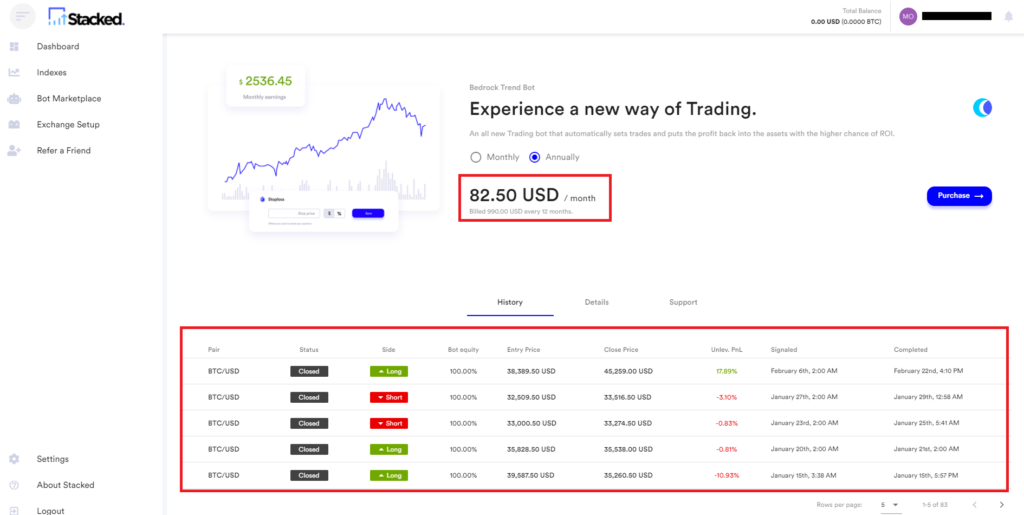 Select Indexes for Your Portfolio.
You can select indexes and invest in them, backtest indexes after adjusting them to get an idea of the results you might get. And Stacked has many indexes to choose from.
To select an index, on the left menu, click on 'Indexes' and select the index you want, then adjust it to fit your plans.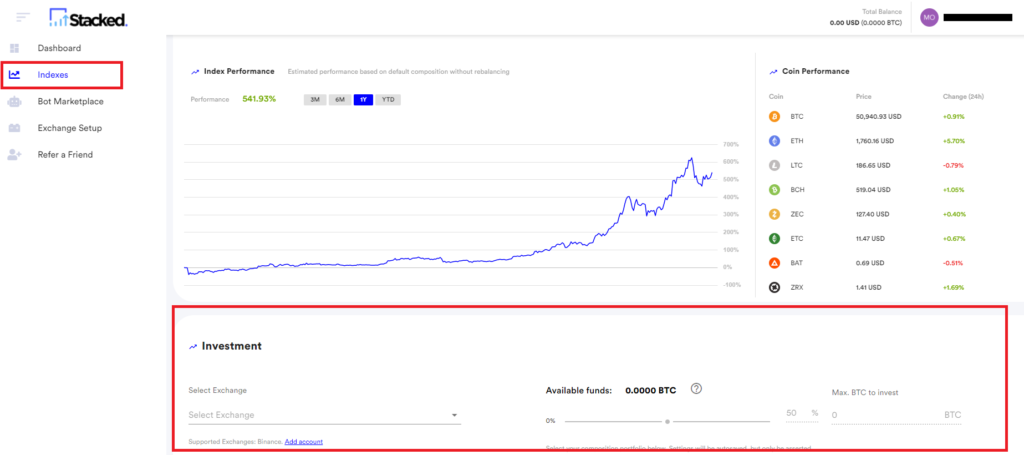 Conclusion.
Stacked review was a great experience, and we found it very unique and different. So, we have summed Stacked up in pros & cons to help you make up your mind.
Pros.
Free to use.
Supports major exchanges.
No fees on transactions.
High-quality bots.
Cons,
Not as much supported exchanges as other platforms.
Most bots are paid.
No mobile app.
Alternatives.
Automated trading platforms are many and growing. Suppose Stacked doesn't fulfil your needs. We want to offer you many other alternatives that would do the job.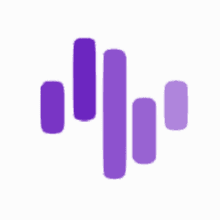 Zignaly
Free To Use, 100% Delegated and Performance-Based, by copying expert traders under the profit-sharing model.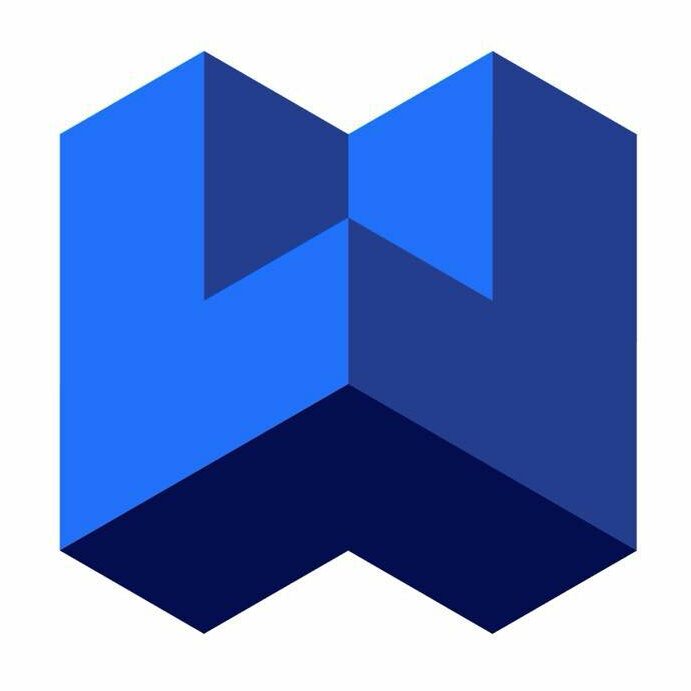 WunderTrading
WunderTrading allows you to start trading and investing in crypto seamlessly. Copy traders, trade using the advanced trading terminal, or create a fully automated trading bot using TradingView.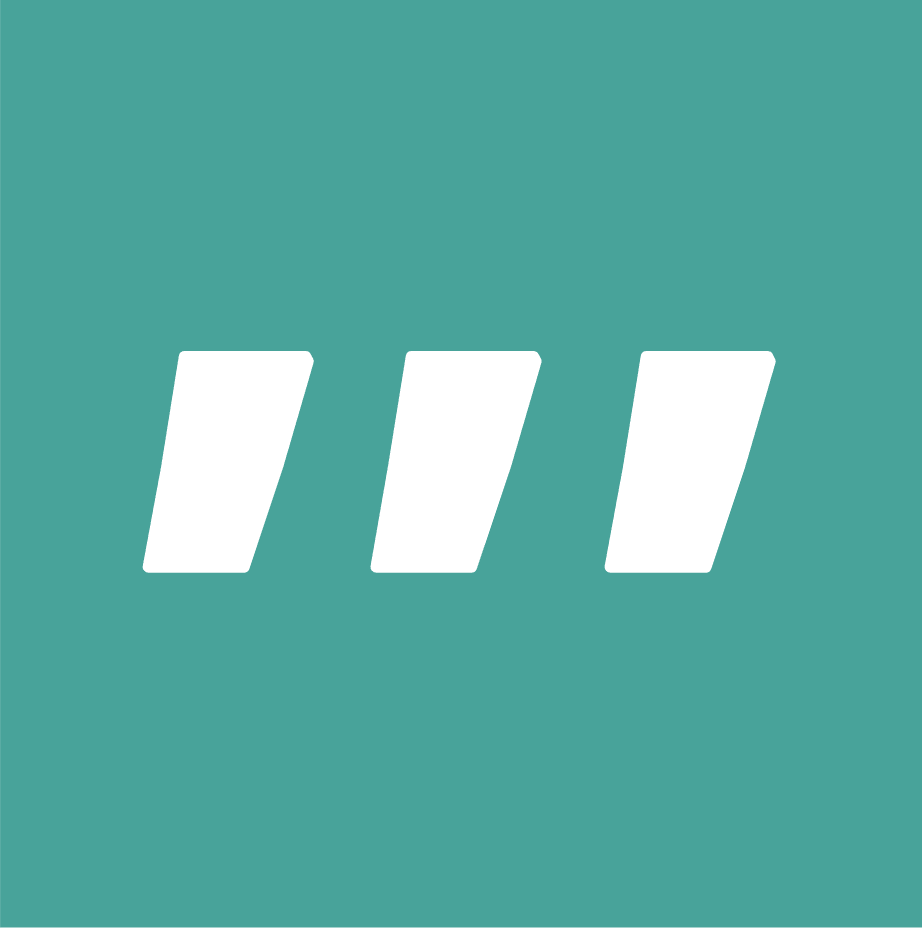 3Commas
Starting at 14.5$ with a free plan. Smart tools for cryptocurrency investors to minimize risks, limit losses and grow profit across multiple exchanges.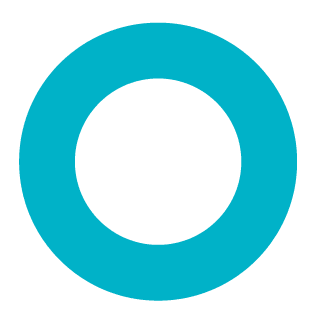 CryptoHopper
Starting at $19 with a free plan. Manage all your exchange accounts, use market-making and exchange/market arbitrage and simulate or backtest your trading.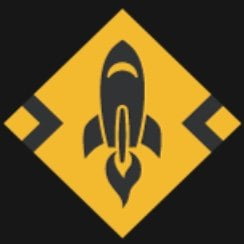 Jet-Bot
A matching platform where you can copy best traders on Binance 24/7 automatically. Demo accounts with a $100,000 virtual portfolio are available.
At then end after out Stacked review, we would like to recommend you one of our articles, eToro Review and Best Alternatives.
Also, we would love to hear from you in the comments. What do you think about Stacked? Is it enough as an automated traded platform, or you'd like to see more features? If so, which features would you like to see rolling out on Stacked?