You don't need to sit on your computer for a long time to make trades. Now, bots will do that automatically for you. An opportunity that you can't miss, especially when it comes to this article's subject— BitUniverse review, where we will introduce you to one of the best cloud-based automated trading platforms.
Table of Contents
About BitUniverse.
Your all-in-one cryptocurrency manager. It calculates profit/loss, tracks coin prices in real time, has customizable alerts, and a built-in decentralized wallet that supports Ethereum ERC-20 tokens.
Unfortunately, BitUniverse stopped working!
We have a list of the best-automated trading bots! Check it out and find an alternative.
BitUniverse Comparison and Alternatives Options.
Now that we have informed you all about BitUniverse, We would also mention that BitUniverse isn't the only player in the field. There are many alternatives when it comes to trading, and for BitUniverse, there are a lot of alternatives, like:
Starts at $23.00 per month

Description:

All-in-one trading platform for your Bitcoins and other Cryptocurrencies. Trading, Portfolio, Arbitrage, Signals, Demo, and Bots.

Starts at $19.00 per month with a free plan

Description:

Manage all your exchange accounts, use market-making and exchange/market arbitrage, and simulate or backtest your trading.

Starts at $22.00 per month with a free plan

Description:

Smart tools for cryptocurrency investors to minimize risks, limit losses and grow profit across multiple exchanges.

Description:

Dealerify serves as a multi-functional tool for Trading, Copy Trading, and Auto Trading, specifically designed to foster the growth of the social trading industry within the cryptocurrency realm. Their primary objective is to support traders operating in the captivating world of digital currencies by offering a wide range of diverse and appealing services.

Description:

Pionex is one of the world's 1st exchange platforms with 18 Free trading bots. Users can automate their trading 24/7 without always checking the markets.
BitUniverse Features.
Track your exchanges and portfolio using BitUniverse on your desktop and mobile too. Also, you'll get extra features on using BitUniverse that'll assist you in making better trading decisions to maximize your profit. Learn more in this BitUniverse review.
Crypto Portfolio.
Check your holding, price, and profit at a glance. Also, you can view each exchange separately, which will help you get an overview of your holdings.
Sync from Exchange.
After linking your exchange to BitUniverse, it'll sync your exchange automatically. Meaning, you can track your portfolio and profit using API keys.
Real-time Tracker.
There are over 4,000 coins globally; however, BitUniverse managed to keep track of over 2,000 of them. Also, BitUniverse supports over 20 exchanges and wallets.
Professional Data.
For accuracy and precision, BitUniverse integrates with Coinmarketcap. Meaning, you'll be getting data from the professionals.
Arbitrage.
You can exploit price differences in markets. That way, you can make a profit by making purchases and sales in different markets.
Powerful Trading Terminal.
With BitUniverse you'll get live charts from TradingView with powerful tools to edit and view.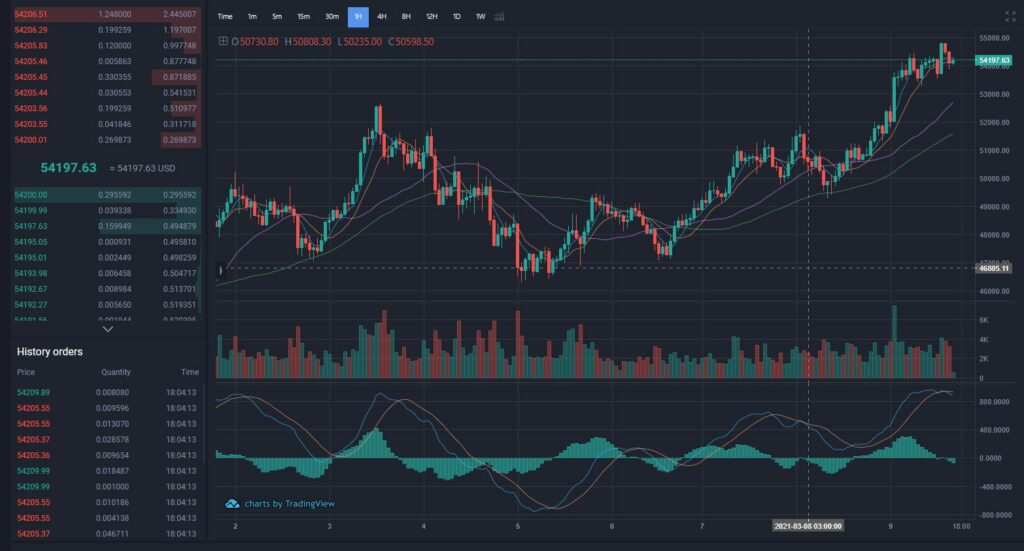 Timely Alerts.
You can set a target value below or above and get notification when achieved.
Supported Exchanges.
BitUniverse integrates with over 20 popular exchanges, and you can see them in the picture below.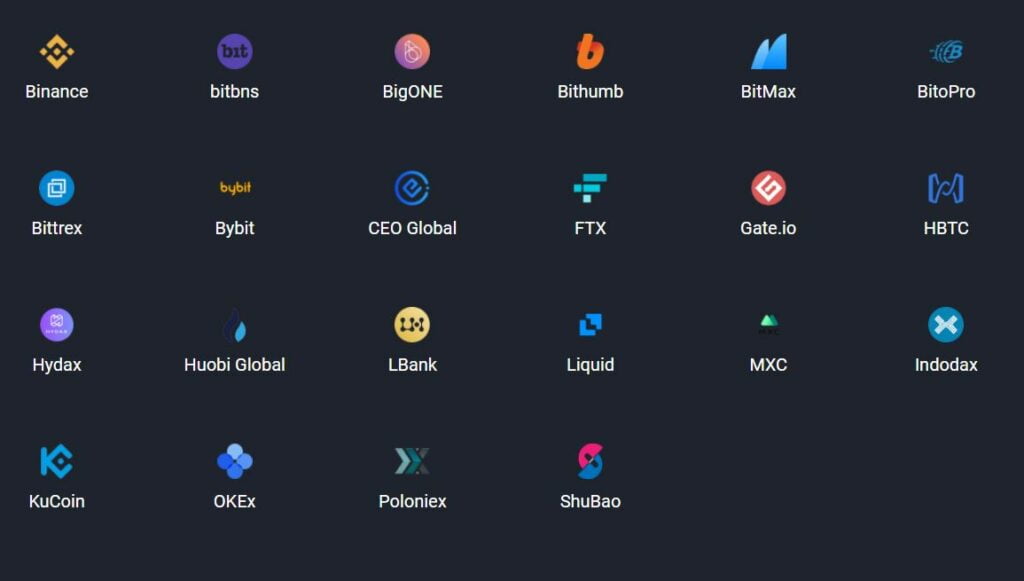 FAQ.
Is BitUniverse Easy to Use?
By offering fully automated bot strategies, newbies will carry out trading even though they do not have experience. BitUniverse's interface is user-friendly and easy to navigate.
How Safe Is BitUniverse?
BitUniverse is one of the safest bots in this field. It possesses three-layer security protection: AES encryption, code security review, and AWS Private VPC. Also, this multilayered security system protects the bot against any cyber-attacks.
What's BitUniverse Pricings?
On the good side, BitUniverse has a free plan that seems to have all the tools and functions you're looking for. However, you can get more extra features with BitUniverse premium. For $20/month, you'll get more grids of at least two hundred plus, advanced notification settings to help you seek more profit and, Staking BUB options.
Get Started on BitUniverse.
To going with BitUniverse, it'll take you only a few minutes.
Create an Account.
Firstly, visit BitUniverse's main page, then sign up for your account. Signing up will require your email and password.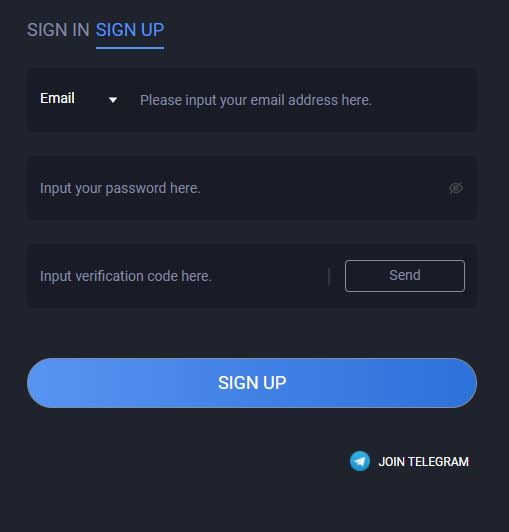 Verify Your Account.
What comes after submitting your information is verifying your email. Kindly visit your email and look for a code sent by BitUniverse.
Connect Your Exchange.
Now, we need to connect your exchange to BitUniverse in order to use BitUniverse various features.
The first thing BitUniverse pumps after creating your account is connecting your exchange.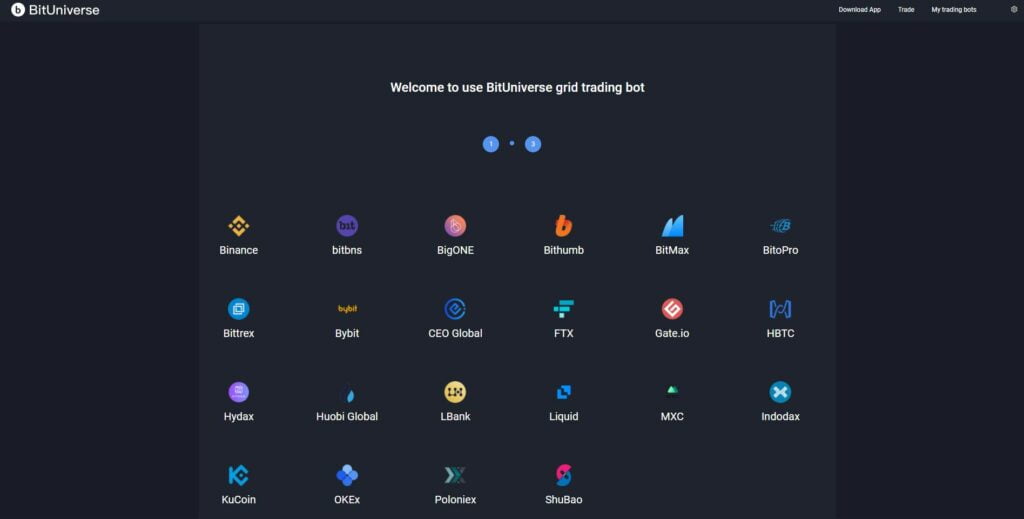 By selecting the exchange you want to connect, you can enter your API key and API secret.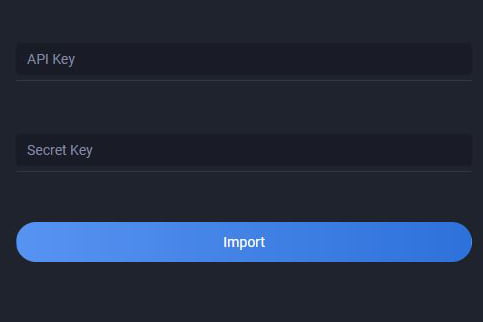 Create a Bot.
After connecting your exchange, now we need to create a bot.
Similarly to connecting exchange, you can select a bot while setting up your account.
You can also skip and create your own strategy. Then, to select a bot from BitUniverse dashboard, on the right bottom you can select the bot you want to create and start adjusting your parameters.
Use BitUniverse Mobile App.
Mobile apps can be less powerful than desktop ones. In reality, we found out that BitUniverse's mobile app is really powerful. And you can find instructions on how to link your exchange below.

Henceforth, we think BitUniverse will be your crypto trading buddy considering how easy and simple it is.
Conclusion.
A clear difference has appeared in this BitUniverse review compared to another automated trading platform. But… there are some things that we didn't like about BitUnverse.
Ultimately we'd like to say what we liked and what we disliked as pros & cons in BitUniverse.
Pros.
Easy and simple to use.
Powerful mobile app.
Game changer trading charts.
A gigantic number of supported exchanges.
Cons.
No paper trading.
Weak phone security: No password or fingerprint or Pattern
Finally, if this BitUniverse review helped you make a profit, what's next? Yes… Taxes! Check our review on one of the best crypto tax calculators, Koinly Review.